Sinopharm, Johnson & Johnson Vaccines Get Conditional Approval For Use In Malaysia – Health DG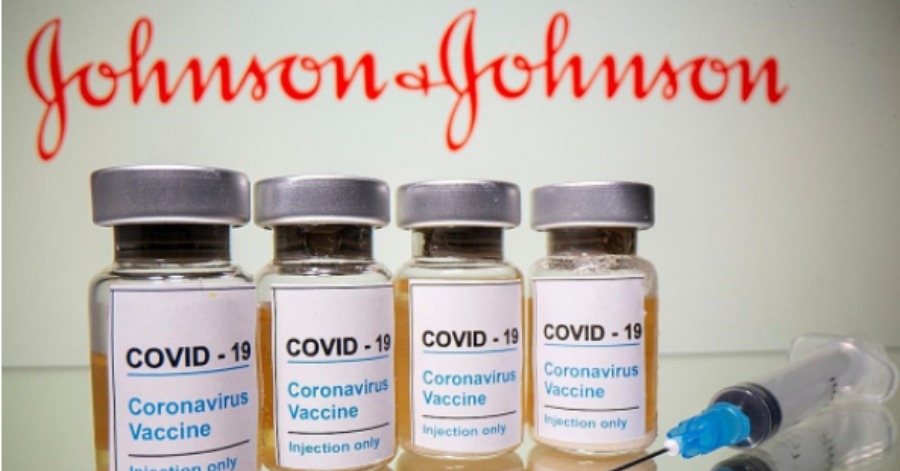 KUALA LUMPUR, July 16  — The Ministry of Health (MOH) today granted conditional approval to Sinopharm and Johnson & Johnson (Janssen) vaccines to be used to deal with COVID-19 threats in Malaysia.
Health director-general Tan Sri Dr Noor Hisham Abdullah in a statement said the approval was obtained at the Drug Control Authority's (DCA) meeting today.
"The conditional registration approval requires the latest information on the quality, safety and efficiency of the vaccines to be continuously observed and evaluated from time to time," he said.
Dr Noor Hisham said it was to ensure the "benefit over risk" of the vaccines remains positive.
The Sinopharm or COVILO Suspension for Injection COVID-19 Vaccine (Vero Cell), Inactivated is developed by China National Biotec Group Company Limited and manufactured by Beijing Institute of Biological Products Co. Ltd. (BIBP), China with Duopharma (M) Sdn Bhd as the product registration holder.
The Janssen COVID-19 Vaccine Suspension for Injection vaccine, on the other hand, is manufactured by Janssen Pharmaceutica N.V. Belgium with Johnson & Johnson Sdn Bhd as the product registration holder.
Dr Noor Hisham said the MOH would keep improving the level of public health amid COVID-19 through the procurement of vaccines that have been evaluated in terms of their quality, safety and efficiency by the National Pharmaceutical Regulatory Agency and approved by the DCA.
He said the government was highly committed to ensuring that the country's adult population achieve herd immunity in line with the National COVID-19 Immunisation Programme target.
Sources: BERNAMA
Less Than One Per Cent To Go To Achieve Fully Vaccinated Adult Population Target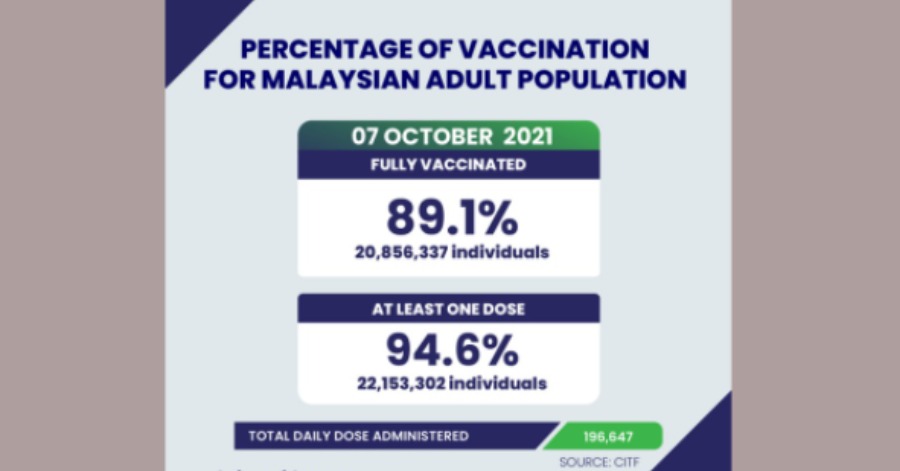 KUALA LUMPUR, Oct 8  — A total of  20,856,337 individuals or 89.1 per cent of the adult population in the country have completed their COVID-19 vaccination as of yesterday, just 0.9 percentage points short of the targeted 90 per cent.
Based on the Ministry of Health data on the COVIDNOW portal, 94.6 per cent or 22,153,302  individuals of the adult population have received at least one dose of the vaccine.
A total of 196,647  doses of the vaccine were dispensed yesterday with 108,092 as first dose and 88,555 as second dose, bringing the total number of doses administered under the National COVID-19 Immunisation Programme (PICK) to 45,204,479.
Meanwhile, 4.7 per cent or 147,938 of adolescents aged between 12 and 17 have completed their vaccination and 68.5 per cent or 2,156,346  teenagers have received at least one dose of the vaccine,
On Sept 22, Prime Minister Datuk Seri Ismail Sabri Yaakob said interstate travel would resume when 90 per cent of the adult population in Malaysia have been fully vaccinated.
Sources: BERNAMA
Kleptomania, A Disorder That Make Us Want To Steal!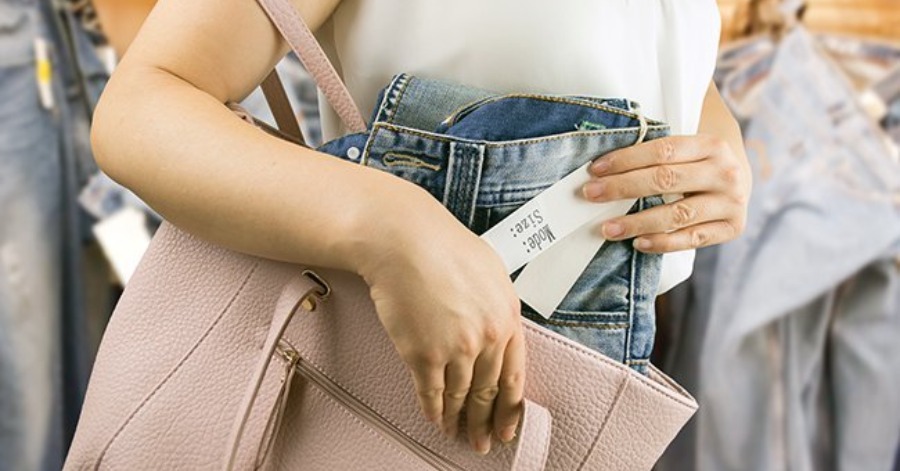 Have you ever come across anyone who steals things for no reason? It is not like they want to steal it but they just can't fight the urges they have. That my friend is a disorder called Kleptomania.
Kleptomania is a disorder characterized by an uncontrollable desire to steal. People will steal things that they don't need, can't afford to buy, or have little to no monetary value. Individuals with kleptomania have anxiety that is alleviated by stealing.
So how do you know if you or someone else has kleptomania?
Kleptomania is defined as a persistent inability to resist the temptation to steal, according to the DSM-5 diagnostic criteria set by the American Psychiatric Association. People with this syndrome feel a buildup of anxiety and tension before committing a theft, followed by a release of anxiety and tension after the theft. Stealing gives you a sense of accomplishment, comfort, and even pleasure.
It's vital to remember that kleptomania isn't about stealing for personal gain. People with this disease do not steal things for monetary gain or because they lust after the goods they take. These thefts are also unrelated to a lack of financial means to purchase the products in question. The artefacts themselves may have little or no monetary value in many circumstances.
The key symptoms are:
A repeated failure to resist the impulse to steal
Stealing items of no value or that one does not need
Feelings of relief or pleasure during the theft
Stealing is not due to feelings of anger, vengeance, hallucinations/delusions, a conduct disorder, antisocial personality disorder or a manic episode
The Myths
Kleptomaniacs have a greater rate of depression and anxiety disorders, as well as co-occurring substance addiction. While little is known about what causes kleptomania, eliminating popular kleptomania myths can help you understand the disorder better. Here are 3 myths about kleptomania.
1.Kleptomaniac can control their urges 
Kleptomania is classified as an impulse control disease by medical authorities. Impulse control disorders are defined as situations in which a person can't control urges that could harm them or others. The temptation to steal is strong and uncontrollable in those with kleptomania. Even though people with kleptomania are well aware of the dangers of stealing, they must steal to satisfy their cravings. Individuals with problem gambling, like those with other impulse control problems, may try but fail to stop. Kleptomania can be treated using a variety of methods, including medication and psychotherapy.
2. They only take valueable items
People with kleptomania steal goods not for their value, but to satisfy their lust for stealing, according to the diagnostic criteria. Many times, people steal things they don't need or want, only to hide them and never see them again. People who are suffering from kleptomania or shoplifting should seek medical help. Kleptomania, like any addiction, can be successfully treated even if people are afraid or embarrassed. It should be highlighted that medical experts will not disclose their kleptomaniac patients' stealing behaviour, therefore fear of being caught by law authorities should not deter a kleptomaniac from getting treatment.
3. They steal because they can't afford
If someone steals something just because it's valuable, they're not likely to be diagnosed with kleptomania, but they could be labelled shoplifters. Kleptomaniacs may, in rare situations, return stolen objects to their original owners or give them as gifts to others. Shoplifting and kleptomania are commonly mistaken, although they can be distinguished by whether the theft was premeditated or unintentional.
Now let's move into how to treat this funny disorder. There are two common ways to treat this disorder. Firstly, meditation where SSRIs, as well as other antidepressants, have been demonstrated to be beneficial in treating the symptoms of kleptomania and can be used in conjunction with cognitive-behavioral therapy. Secondly, psychotherapy
In conclusion, kleptomania is a serious psychiatric disorder that can have a significant impact on a person's ability to function and live. Not only may the disease cause severe distress, but it can also have major legal ramifications for those found stealing. Kleptomaniacs frequently face arrest, jail, and legal expenses.
If you or someone you know suffers from kleptomania, there are actions you may take. You can learn to cope with your impulses and replace destructive behaviors with more positive ones with the right treatment. If you think you might have kleptomania, talk to your doctor or a mental health expert to come up with a treatment plan that's right for you.
Sources: Very Well Mind, The Recovery Village,
88.4 Per Cent of Malaysia's Adult Population Fully Vaccinated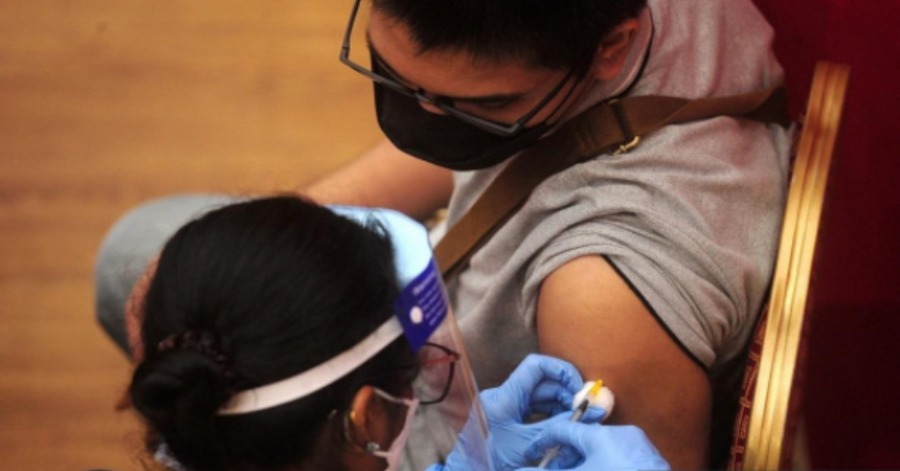 KUALA LUMPUR, Oct 6 — A total of 20,698,852 individuals or 88.4 per cent of the adult population in country have competed their COVID-19 vaccination as of yesterday, less than two per cent short of the targeted 90 per cent.
Based on the Health Ministry's data on the COVIDNOW portal, 120,402 or 3.8 per cent of adolescents  aged 12 to 17 have completed their vaccination.
It also showed that 224,034 doses of the vaccine were dispensed yesterday, of which 122,153 were the first dose, and 101,881 the second dose, raising the cumulative total dispensed under the National COVID-19 Immunisation Programme (PICK) to 44,797,925 doses.
PICK was launched on Feb 24 this year to curb the spread of the COVID-19 pandemic.
Meanwhile, 117 deaths due to COVID-19 were reported yesterday, with 16 of them brought in dead (BID) cases, bringing the death toll in the country to 26,876.
Sources: BERNAMA