USM Hospital Requires Patients' Companions To Get Tested For COVID-19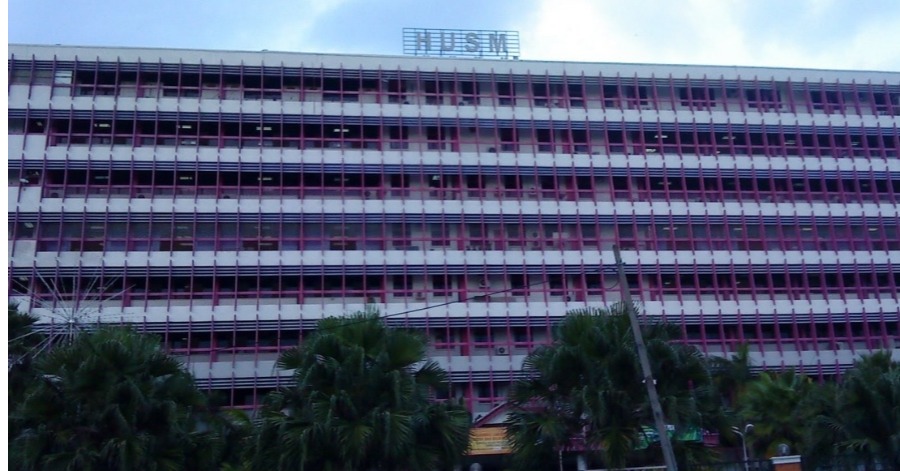 KOTA BHARU, July 30 — Companions for patients at the Universiti Sains Malaysia (USM) Hospital are required to be screened for COVID-19 to prevent community-based infection due to the surge of new cases in Kelantan.
USM Hospital director Prof Datuk Dr Ahmad Sukari Halim said it was also based on the assessment of the current situation of COVID-19 infection in the state especially in Kota Bharu, including the threat of the Delta variant which is spreading rapidly.
"The latest positive case involved a patient's companion at USM Hospital, causing the management to tighten the permission policy for companions effective July 20.
"Companions will only be allowed for bedbound cases based on certain criteria decided either by the staff at the Emergency Department or in the wards," he said today.
Dr Ahmad Sukari said companions were not allowed for patients in the Maternity Ward, Intensive Care Unit (ICU), Severe Acute Respiratory Infection (SARI) Ward and COVID-19 Ward.
Dr Ahmad Sukari said only one companion is allowed for one patient at a time and only those who passed the risk assessment and their RTK-Ag or RT-PCR COVID-19 test results came back negative (within 72 hours) would be allowed to accompany the patient.
"The companion must be in the USM Hospital area at all times and if they went out of the hospital area, they will only be given permission to re-enter after repeating the RTK-Ag or RT-PCR test with a negative result.
"For critically ill cases or death in the ward, only two next-of-kins are allowed to enter at one time and their RTK-Ag or RT-PCR test results came back negative," he said.
Sources: BERNAMA
School Will Be Back! Teach Children To Practice These 5 Classroom Precautions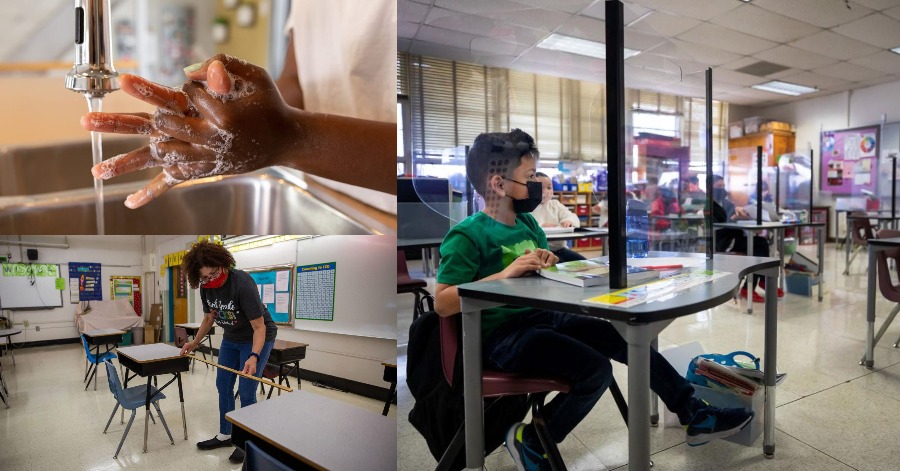 Recently, there has been an official announcement stating that the school will be back in session soon after a very long while of closing due to the COVID-19 pandemic situation. It is a good thing that school will be reopened because students could really focus on their teaching and learning process with all the teachers. But as a parent, one of the biggest challenges that they have to manage is how to let their own children be safe and sound during the pandemic.
It would be such a challenging but a hopefully manageable challenge for schools as they now must try and balance the educational, social, and also emotional needs of their students along with the health and safety of students and staff in the midst of the evolving COVID-19 pandemic especially for a lot of students who still do not get their vaccine yet. Because of that, parents at home and teachers at school must teach the children to practice classroom precautions.
These are 5 classroom precautions that children should practice:
1) Health And Hand Hygiene
Teachers have a critical role to play in ensuring all the students understand the precautions they should take to protect themselves and others from COVID-19, and it is important that teachers lead by example in the classroom. Handwashing is one of the easiest, more cost-efficient, and effective ways of combating the spread of germs and keeping students and staff healthy. If there is limited access to a sink, running water, or soap in the school, then use a hand sanitizer that contains at least 60 percent alcohol.
2) Mask Wearing In Schools
If wearing fabric masks is recommended in school, then make sure the students are familiar with when they should wear masks and also any related school policies, such as how to dispose of used masks safely to avoid the risk of contaminated masks in classrooms and playgrounds. Explore with the students how to handle and store masks properly. All efforts should be made to ensure the use of a mask does not interfere with learning. No children should be denied access to education because of mask-wearing or lack of a mask because of low resources or unavailability.
3) Physical Distancing At Schools
When it comes to physical distancing, it is important that you establish some classroom ground rules in accordance with the procedures established by your school's administration, as well as the protocols established by the government. To encourage the students to stick to the rules, it is helpful to create a dos and dont's list with them.
4) Cleaning And Disinfecting
Daily cleaning and disinfecting of surfaces and objects that are touched often, such as desks, countertops, doorknobs, computer keyboards, hands-on learning items, taps, phones, and toys. Immediately clean surfaces and objects that are visibly soiled. If surfaces or objects are soiled with body fluids or blood, use gloves, and other standard precautions to avoid coming into contact with the fluid. Remove the spill, and then clean and disinfect the surface.
5) Listen To Children's Concerns
As a parent, they play an incredibly important role as not only a trusted source of information but also as a confidante. It is important that the child feels comfortable expressing any concerns or anxiety he or she may have about returning to school during the pandemic, so try to be as available and prepared as possible. Being vulnerable is hard, though, so parents may need to be the ones to initiate the conversation if the topic doesn't come up on its own. Whether the child is concerned about having to wear a mask all day or what might happen if there's a confirmed case at school, make sure parents listening intently, empathizing often, and helping the child cope with his or her feelings in a reassuring manner.
Sources: Unicef.
MOH Looking To Use Other Drugs To Treat COVID-19 Patients – Dr Hishamshah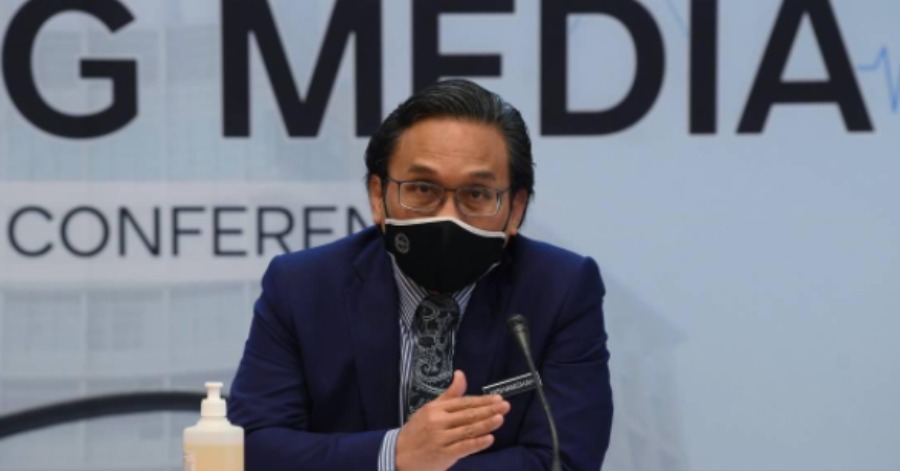 KUALA LUMPUR, Sept 9 — The Ministry of Health (MOH) is looking to use some other drugs apart from Baricitinib to treat COVID-19 patients in the country, said MOH deputy director-general (Research and Technical Support) Datuk Dr Hishamshah Mohd Ibrahim.
Speaking at the National Recovery Summit dialogue session today, Dr Hishamshah said these drugs will add to the number of drugs that are being used to treat COVID-19 patients in the serious categories.
"It remains a challenge to us. But Malaysia has been actively involved in many clinical trials for the treatment of COVID-19 and has participated in the World Health Organisation (WHO) COVID-19 Solidarity Trial for COVID-19 Treatments.
"We are also now using Baricitinib, a new drug, and we are looking into some other drugs, which probably are going to get EUA (Emergency Use Authorisation) approval soon, as we are discussing the matter with the manufacturers," he said at the virtual event, organised by KSI Strategic Institute for Asia Pacific.
On another note, Dr Hishamshah said MOH is also looking at ways to make the COVID-19 Antigen Rapid Test Kit available to B40 groups.
Earlier today, Finance Minister Tengku Datuk Seri Zafrul Tengku Abdul Aziz also said the government would further revise the price of self-test kits by the end of this year to make them accessible to everyone.
Last week, the government set the retail ceiling price for the COVID-19 Antigen Rapid Test Kit at RM19.90 per set and RM16 per set for a wholesale price, effective Sept 5.
Sources: BERNAMA
Govt To Revise Down COVID-19 Self Test Kit Price By End Of The Year – Tengku Zafrul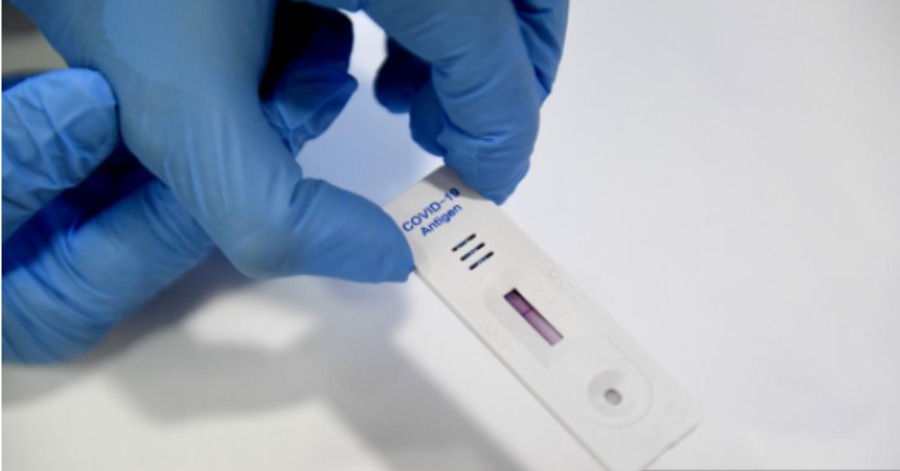 KUALA LUMPUR, Sept 9 — The government is looking at further revising down the price of COVID-19 Self-Test Kits by end of this year  to make them accessible to everyone.
Finance Minister Tengku Datuk Seri Zafrul Tengku Abdul Aziz said the Domestic Trade and Consumer Affairs Ministry and the Ministry of Health are looking into the matter.
"To expand testing efforts, the Ministry of Health has recognised RTK Antigen and approved several COVID-19 Self-Test Kits which can be bought in pharmacies nationwide.
"In making the self-test kits accessible to everyone, the Ministry of Domestic Trade and Consumer Affairs and the Ministry of Health have set the ceiling price at below RM20 per set," he said in a special address during the virtually-held National Recovery Plan Summit today.
The government has set the retail ceiling price for the COVID-19 Antigen Rapid Test Kit at RM19.90 per set and RM16 per set for wholesale price, effective Sept 5.
Sources: BERNAMA