(Video) Charlie Chaplin Could Teach Some Lessons Too, These Are 4 Wise Words From Him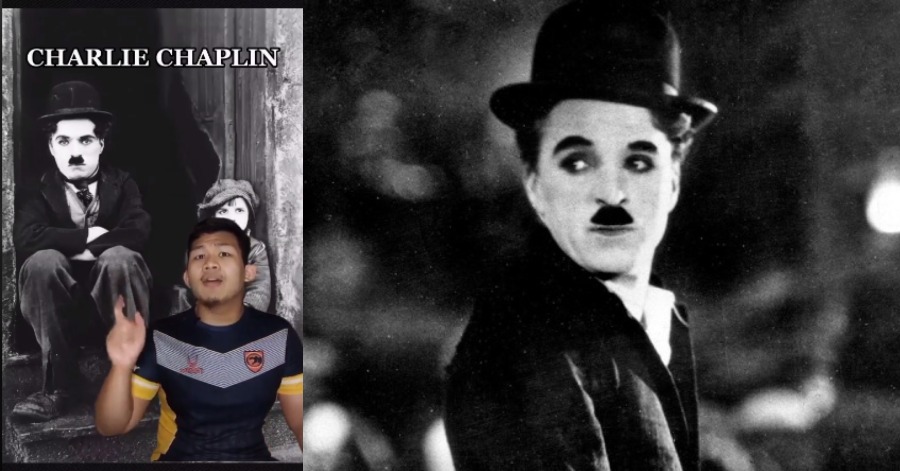 Charlie Chaplin was actually an English comic actor, filmmaker and also composer who rose to fame in the era of silent film. He became a worldwide icon through his screen persona, The Tramp, and is considered one of the most important figures in the history of the film industry. His career spanned more than 75 years, from childhood in the Victorian era until a year before his death in the year of 1977 and then encompassed both adulation and controversy.
Little did many people in this whole wide world know, Charlie Chaplin is also famous for his own wise words that he usually said towards other people. All of his wise words really could teach many people some lessons about life. These are actually 4 wise words from Charlie Chaplin himself.
1) Nothing is permanent in this world, not even our troubles.
2) I always like walking in the rain, so no one can see me crying.
3) A day without laughter is a day wasted.
4) Six best doctors in the world:
Sun
Rest
Exercise
Diet
Self-Respect
Friends
Sources: TikTok Murshid.
(Video) Watched 'Tangled' Movie? You Might Not Noticed These 5 Gaslighting Signs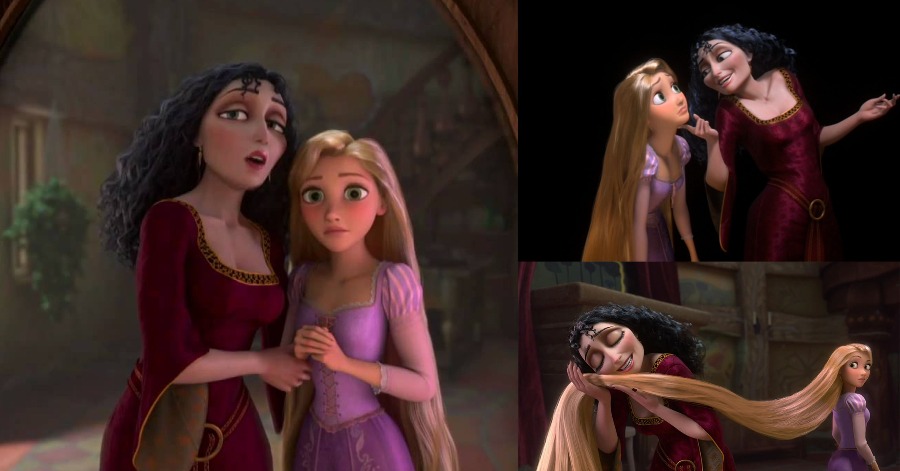 Gaslighting is actually a form of emotional abuse that is seen in abusive relationships. It is the act of manipulating a person by forcing them to question their thoughts, memories, and also the events occurring around them. A victim of gaslighting can be pushed so far that they question their own sanity. This gaslighting action was indeed very dangerous.
Gaslighting can happen in many types of relationships, including those with bosses, friends, and parents. Even in a popular movies, this gaslighting action can be done. One of the movies that committed gaslighting a lot would be none other than the 'Tangled' movie. The gaslighting can be seen done towards Rapunzel by the cruel Mother Gothel.
1) Gaslighters Tell Blatant Lies
In the movie, Mother Gothel is telling Rapunzel things that simply are not true. She did all of these just to make sure that Rapunzel stays in the tower and would not want to be out of that place ever.
2) Gaslighters Deny Lies, Even Other People Have Proof About It
Mother Gothel telling Rapunzel in the movie that Rapunzel could leave the tower when she is old enough or when she is grown-up or smart enough but then totally reneging the promise she said.
3) Gaslighters Use What Is Near And Dear To The Other People As Ammunition
Mother Gothel completely questioned and belittled every feature of Rapunzel to make sure that Rapunzel is frightened enough so that she would never leave the tower. In the movie, it can be seen when Mother Gothel sings the 'Mother Knows Best' song.
4) Gaslighters Wear Other People Down Over Time
In the movie, Rapunzel has been in the tower for 18 years being steadily fed a mental diet of all of this garbage. So, no wonder when Rapunzel actually leaves the tower, she goes a little bonkers and questions her own sanity, her own judgment, and also her own reason.
5) Gaslighters Action Do Not Match Their Words
In the movie, Mother Gothel constantly says that she loves Rapunzel the most. But what she actually means is, Mother Gothel loves controlling Rapunzel the most.
Sources: YouTube Cinema Therapy.
(Video) Did You Know? These 5 P. Ramlee's Films Did Not Make It To Television!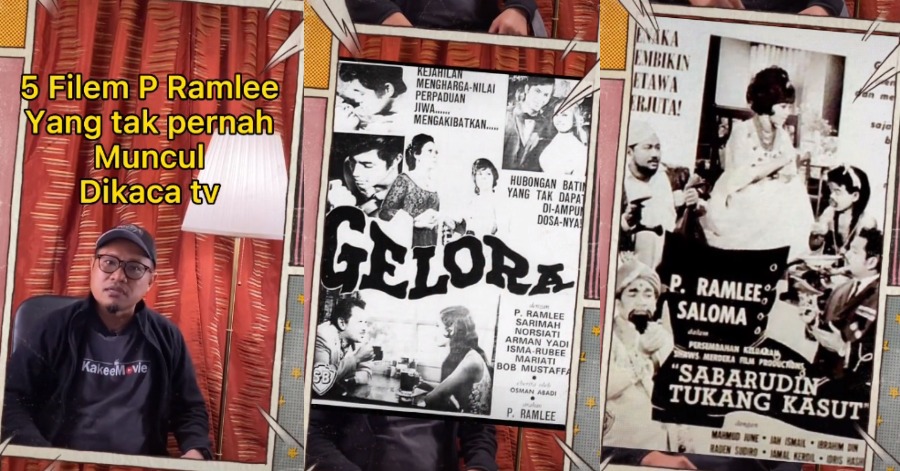 If homeland artist got mentioned, certainly many who admire this particular artist that is none other than Tan Sri P.Ramlee talents which had a big impact on the film industry, music, and Malay songs up until to this day. This legendary actor has left a superior culture and it is unlikely that any other art activist can match him who has produced products like five stars.
Due to his contributions to the film and music industry and his literary work, which began with his acting debut in Singapore in 1948, to the height of his career and then later moving to Malaysia in 1964 to his decline and death, he is regarded as a prominent icon of Malay entertainment. Little did many people in this whole wide world know. there are also some of his creations, his films specifically did not really make it to television for the view of many people.
1) Bakti (1950)
This particular film called Bakti was produced in the year of 1950. It features P.Ramlee as a hero for the very first time. The reason why this film never made it to television is that the original recording of the film has gone missing in the studio specifically located in Jalan Ampas, Singapore.
2 Gelora (1970)
This film was made in the year 1970 and P.Ramlee worked together with Sarimah in it. This film did not make it to the television is because there was some intimate scene in the film and they are not suitable for public viewing.
3) Sabarudin Tukang Kasut (1966)
The film was made in the year 1966. This film brings a comedy genre in it. At that time, this film contains a lot of sharp satire towards the authorities. Other than that, the quality of the audio and also visual of the film is also the reason why this film did not make it to television.
4) Melanchong ka-Tokyo (1964)
This is the very first Malay film that the recording took place in Tokyo. According to the source, the master of this particular film has been destroyed during the big flood incident in Jalan Ampas Studio in the year 1966.
5) Sitora Harimau Jadian (1964)
This is the first film directed by P.Ramlee after migrated from Singapore to Kuala Lumpur and it is supposed to bring the Horror genre to the film. A copy of this film is also believed to be missing.
Sources: TikTok kakeemovie.
Getting Know The True Meaning of 'Jalur Gemilang' And 'Bunga Raya'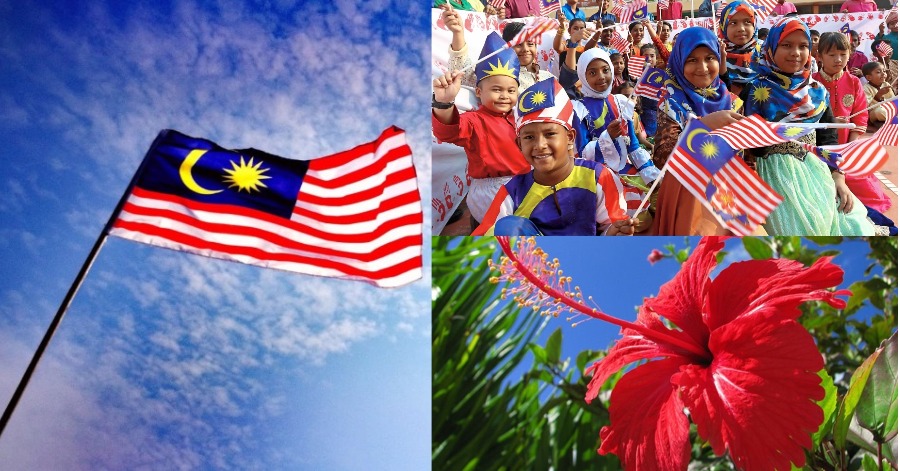 Only a few hours left before we celebrate our 64th Independence Day! We celebrate this independence day because we received freedom from colonizers. There are many countries that have their own icon that represents their identity. For us, it is our national flag and national flower.
Yes, I'm talking about Jalur Gemilang and the Bunga Raya. We know how they look like, what colour they are but…
Do you know the history and meanings of these icons?
The Flag
The flag of Malaysia, which was first raised on 16 September 1963, originated from the flag of the Federation of Malaya. Before the national flag was created, each state in Malaysia has its own flag which still remains to this day. When the Malayan Union was replaced by the Federation of Malaya, the newly formed government of the federation announced a contest to design a new flag to represent the federation in 1947 and an architect named Mohamed Hamzah was chosen.
The flag of Malaysia is named Jalur Gemilang, which means Strips of Glory', by the Prime Minister then, Tun Dr Mahathir bin Mohammad.  The name of this flag represented Malaysia's goal to strive for progress and success.
The Jalur Gemilang has 14 alternating red and white stripes, which represents the nation's 13 member states and the Federal Territories of Kuala Lumpur, Putrajaya and Labuan. The colour red represents bravery whereas white shows purity. On the top left of the flag is a dark blue rectangle with a yellow star and crescent moon in it. The blue represents the harmony of the people and yellow symbolizes the royal colour of Malay rulers. The crescent moon acknowledges Malaysia's official religion which is Islam and the star, with 14 points carries a similar meaning with the 14 stripes.
The Bunga Raya
The Hibiscus, also known as Bunga Raya was nominated as the national flower of Malaysia. Initially, several other flowers were also suggested by the Ministry of Agriculture in1958, some of it were ylang-ylang and jasmine, lotus, rose, magnolia, and medlar. However, on 28 July 1960, the first Prime Minister of Malaysia, Tunku Abdul Rahman Putra Al-Haj, officially declared the Bunga Raya as the national flower.
Here are some fascinating facts about the national flower:
In Bahasa Malaysia Bunga means "flower," while Raya means "celebratory" or "grand". This then reflects the celebration of unity in the multicultural nation of Malaysia.
The Bunga Raya comes in various colours but our country goes by the colour red. Red symbolizes the courage, life, and rapid growth of the Malaysian people.
The five petals of the flower also have their meaning. It represents the 5 national principles, the Rukun Negara, which are belief in God, loyalty to the King and country, the supremacy of the Constitution, rules of law, courtesy, and morality.
The flower can be found imprinted on coins and notes of the Malaysian currency.
So now you know. As you celebrate Merdeka Day, take this time to ponder and admire these beautiful icons that represent our country and its people. Have a safe and happy Merdeka Day!