(Video) Did You Remember? These Profile Pictures Used By Almost Everyone On Facebook!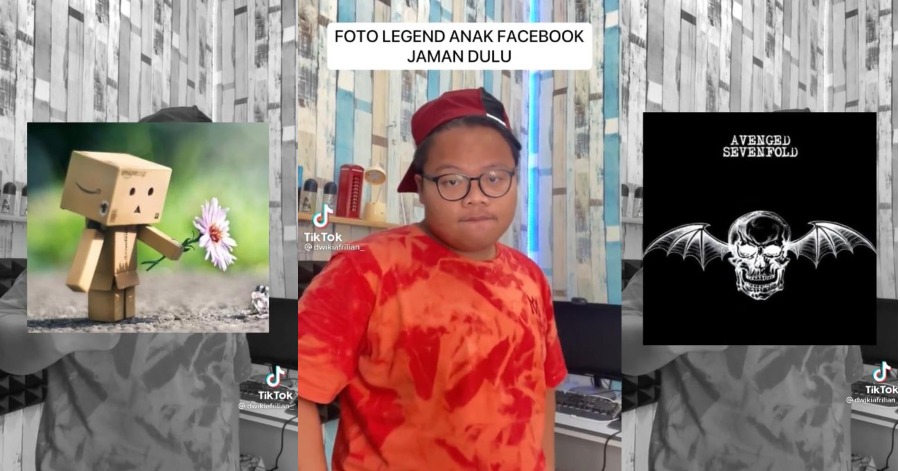 A decade ago, while other platforms like Instagram and Twitter were trying to find their footing, Facebook was already the king of social media. It was the start of a new breath for social networks. But now, the youngsters are keener on using Instagram, TikTok, or Twitter.
Even so, Facebook is still undoubtedly the largest and most widely used social networking site in the world. Now that they provide more apps where you can sell online or even market or promote your business, Facebook is more than just a medium to make new friends.
Shared by @dwikiafrilian_ on TikTok, it takes us back to the good old time where people were just stressing out about their Facebook profile picture.
Before everyone started using their own photos as profile pictures, most of us would just go to the internet to look for them. Unfortunately during those time, there is not much of a choice so everyone started to use basically the same photos as anyone else. Those pictures shown by the Tik Tok video above were exactly the most common photos used by Facebook users some time ago. It feels nostalgic to look back at those photos and remember the days of old.
Sources: Tik Tok @dwikiafrilian_
Enjoying The Silky Feel of Sand On Your Feet, Visit These 7 Best Beaches In Malaysia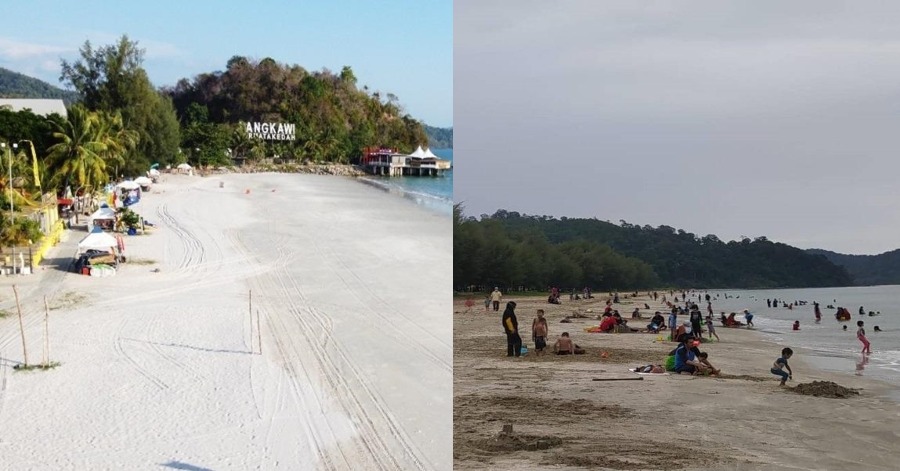 Malaysia is actually known as home to some of the most stunning beaches all over Asia. Whether you are seeking a private corner on quiet shores or even palm-fringed beaches with plenty to see and do, Malaysia would never make your feel disappointed. This is because Malaysia also definitely has a number of star coastlines that are easily on par with neighboring countries. In addition, Malaysia would have no shortage of options for every budget and also taste.
For those who do not know, Malaysia is already comprised of a grand total of 878 islands and also archipelagos, exceptional beaches are not surprisingly everywhere. You will find plenty of resorts, water sports, and adventures to pursue here, but also more chances to laze on the beach with much smaller crowds. These are the 7 best beaches here.
1) Pasir Panjang, Redang
This sloping stretch of soft sand that sweeps around a circular bay in a sharp curve is a popular place that sees many local and international tourists on day trips or staying at one of the now numerous beachside hotels. There is a bonus here, part of the sand spills over a spit to form a smaller section of beach away from the main bay area.
2) Rawa Island, Mersing
The island of Rawa is truly a gem of a beach destination. Named for the white doves that populate the island in great numbers, this tiny little island is a haven for wildlife both marine and land-dwelling. Since there are no proper roads on the island, only footpaths can take you from one destination to the other. With tall, craggy cliffs on one side of the island, the other side is almost entirely comprised of white-sand beaches that meet the beautiful azure sea in perfect harmony with what paradise ought to look like.
3) Manukan Island, Sabah
Manukan Island is very popular with residents from the nearby state capital of Kota Kinabalu. The tiny island is famous for the amazing scuba diving and snorkeling opportunities just off its coast. Of course, it is just as well known for stunning beaches, the perfect meeting point between the azure sea and pure white sand in a slice of coral paradise. Away from the coastline, however, there are ample opportunities to explore the island's dense vegetation, thanks to a number of hiking trails that crisscross through it.
4) Coral Beach, Pangkor
Pangkor is known for its beautiful beaches, the best of these is the stunning Coral Beach. With a very much deserted island feeling, the white sand sweeps against the turquoise-blue sea in a picturesque curve, whilst tall palms lean over the bright sand in what is practically a postcard of paradise.
5) Juara Beach, Tioman
The incredible Juara Beach is a true jewel in the crown of Malaysia's best beaches, helped by its relatively remote location, ferries do not land at the beach, it is only reachable via 4WD on a paved road that cuts through Tioman's central mountain range. Whilst the beach is unreal, it's also known for the conservation of sea turtles, with the Juara Turtle Project managing a hatchery here.
6) Pantai Cenang, Langkawi
Pantai Cenang, whilst popular with domestic and international tourists, will practically be yours as a private beach. Smaller islets jut out of the turquoise sea that laps the huge white-sand beach at Pantai Cenang, whilst there are plenty of options for food and drink literally steps away from the beach. The nearby amenities plus the relatively calm waters make it a very family-friendly beach, too.
7) Kapas Island, Terengganu
Kapas Island is another one of Malaysia's picture-perfect paradise islands, with beaches here that look exactly like those you'd see on a postcard of yesteryear. Just off the coast from the town of Marang in Terengganu, Kapas really is one of Malaysia's most beautiful islands. It's a paradise for snorkeling and diving. As well as the great beaches, this tropical island in the South China Sea is also known as the main location for researching Amphidromus, an enigmatic species of snails with colorful shells.
Sources: Jones Around The World.
Users Report Problems With YouTube Service – Downdetector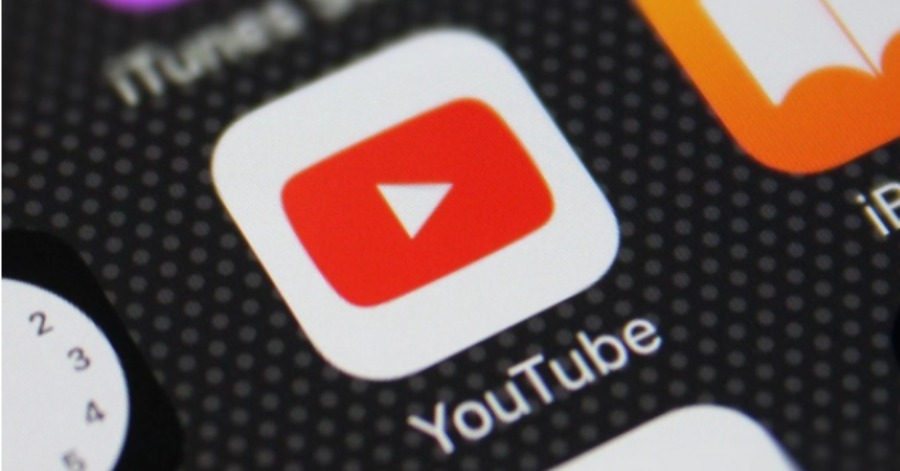 MOSCOW, Oct 13  — YouTube users have reported a disruption in the service, according to online outage tracker Downdetector, Sputnik reported.
The issues are mainly reported in the United States.
Some 76 per cent of the online video sharing and social media platform's users reported problems with the website, 15 per cent with video streaming and nine per cent said there are problems with the app.
Sources: BERNAMA
(Video) Easy Way for You To Create Organization Charts With PowerPoint!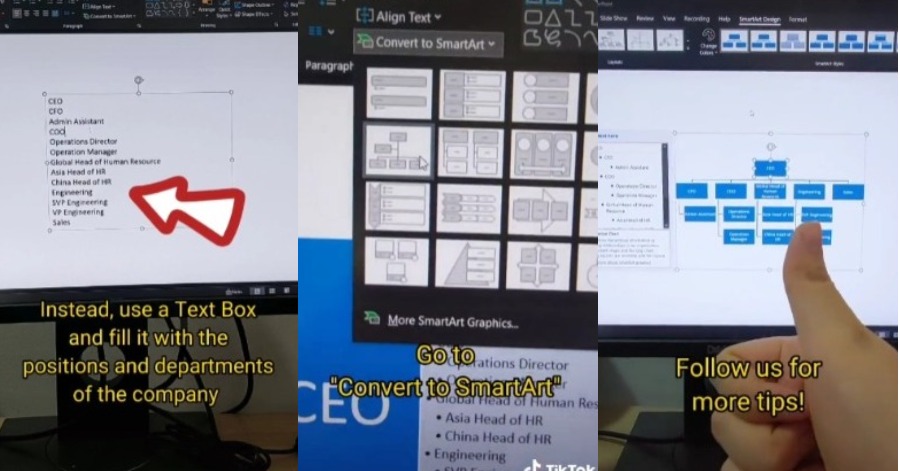 Remember back in those school days we used to do charts for our class ranking from the class monitor to the committees? Similar to that, in the working environment, there is also a chart, except you don't have to decorate them.
Organizational charts, or also known as hierarchy charts, are diagrams that depict the structure of a company. Human resources, corporate leaders, and new hires have all used organizational charts.
Its goal is to show how the organization's reporting connections and command chains work. Employee names, titles, and job roles are usually shown in boxes or circles with lines connecting them to other employees and departments. People may quickly comprehend how the organization is structured, the number of levels, and where each person fits into the organization by glancing at the corporate organizational chart.
In the working world, you don't need cardboard, sticker, and colorful markers to prepare your chart. All you need is Microsoft Powerpoint, some basic skills and you'll have your chart ready in no time.
1. Don't draw your boxes manually. Instead, use a text box and fill in the position and department of the company.
2. Next, divide the department and sub-department by using the 'tab'
3. Click on the convert to Smart Art icon and click on the organization chart and you're done.
Super easy isn't it. Rather than doing it manually where you need to draw the shape and lines, using this simple method can save you a lot of time and effort. Good luck trying!
Sources: Internsheeps, Ping Board, How-To Geek