(Video) Easy Tips For Your Beloved House, Try These 5 Methods To Get Rid of Cockroaches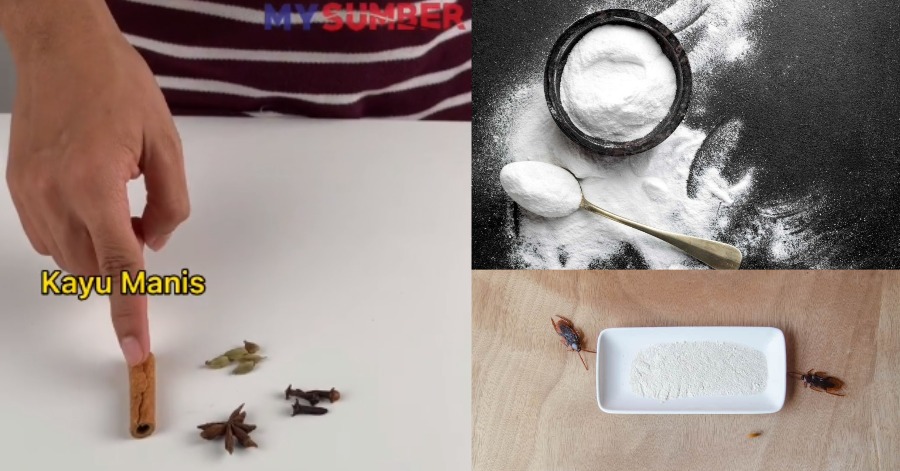 Cockroaches are undoubtedly the most despised pests on the face of the Earth. Not only are they carriers of diseases, but are also indicative of an unhygienic environment. Households are easy targets for these pesky creatures and they mostly infest the kitchen or anywhere they think they can thrive. It is actually no wonder people always search for home remedies for cockroaches.
There are only two common cockroaches living in Malaysia and they are German cockroach and the American cockroach. Both types of roaches are active year-round, using coming out predominantly at night to find food and water. Here are five simple tips on how to get rid of cockroaches.
1) Use Cinnamon, Cardamom, Clove And Star Anise
Combine all of the spices and tie them all together. Then, place them on the places that where there are a lot of cockroaches. This helps because cockroaches have a really strong sense of smell and the already strong scent of all these spices just causes havoc in the cockroaches. Thus, they would go away from the places where the spices are placed. Thus the spices do not attract the cockroaches rather it repels them owing to its strong scent.
2) Clean To Remove Things That Cockroaches Need
Cockroaches need food and water to live. So by practicing regular sanitation in your home, removing trash, cleaning grease and food debris daily after using your kitchen and making sure to not leave dirty dishes around your home, you can help keep cockroaches away.
3) Sprinkle Boric Acid
Boric acid is the best cockroach killer. Boric acid acts like a stomach poison. To make the cockroach poison, take three parts boric acid powder with one part sugar and mix thoroughly. Sprinkle this concoction in the areas roaches live, like under the sink and in the pantry. Use a thin layer to avoid them walking around it.
4) Liquid Concentrates
Another product available in stores is a liquid concentrate designed to deter cockroaches. Once diluted, the liquid can be sprayed into cracks and crevices and other areas where roaches like to hide. You can also mop the floor and wipe counters with the solution. If you're wondering how to get rid of roaches overnight, this will be one of your best bets.
5) Set Cockroach Bait
There are plenty of cockroach traps available in the market like the Ridsect cockroach bait and most of them as effective as the methods mentioned above. If you're looking to make your own DIY cockroach trap, you can try the homemade glue trap to bait them. First, get a duct tape cockroach trap, flip it upside down so the sticky part is facing upwards. Since cockroaches like sweet and starchy food, you can place either a blob of jam or butter on the tape. And now you wait for it to take the bait.
Sources: TikTok mysumber.
Shop Review: Make Easier For Children! Get This Set of Sharpeners From Shopee!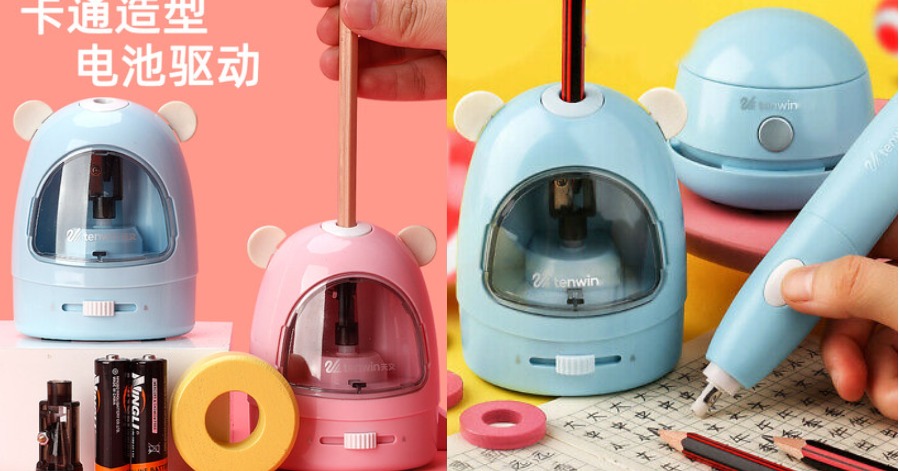 Shopee is the new one-stop-shop where we can get all sorts of things we need. Even the ones we have never heard of! We have seen people buying groceries, housewares, and even plants from Shopee!
The stationeries are usually bought from Shopee too as they provide the stuff from overseas that seems to be very helpful to us. Today, we are sharing a local Shopee seller that sells an amazing set of sharpeners!
BS HOME GROCERY STORE  with a rating of 4.9 out of 5 has 806 products on Shopee, as of today. In this shop, it offers a lot more than stationery. They have a wireless doorbell, sushi maker, and even cartoon glass. Shared by an account on TikTok, it shows a set of sharpeners that definitely would make our life easier.
In the video, it shows a set of sharpener with a small vacuum cleaner, electric eraser, erasers for refill and batteries. The sharpener works to sharpen pencils and the electric eraser makes erasing any errors easier while the small vacuum cleaner will clean the dust from the erasers. Three of these items come in handy and you can get them from BS Home Grocery Store!
Sources: Shopee BS Home Grocery Store, TikTok @good_things_520 
Shop Review: Easy To Use! These 5 Shopee Stores Sell Portable Washing Machines!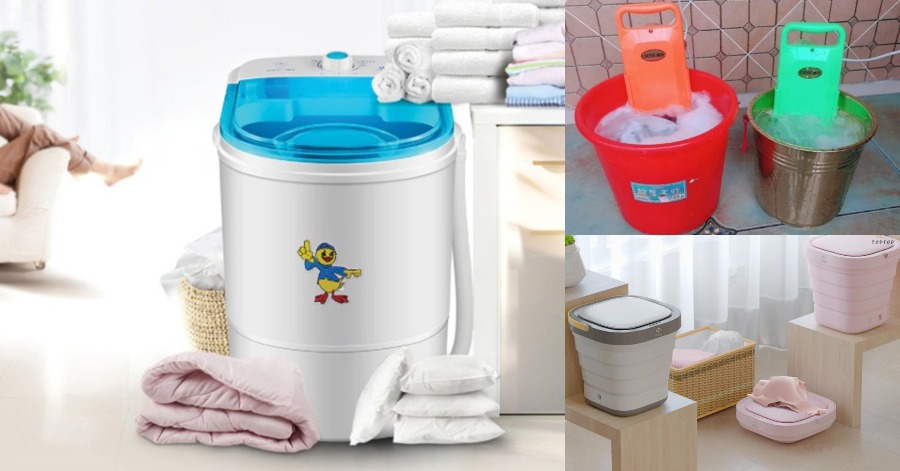 Recently, portable washing machines have increased in popularity especially during this COVID-19 pandemic. This is because portable washing machines are the most eco-friendly choice since they are powered by human labor rather than outside energy sources. They are usually the most budget-friendly option and the best fit for off-grid lifestyles or places where power outlets are not consistently available.
A portable washing machine is a great alternative for small space dwellers and for those who do not have access to permanent hot and cold water hook-ups. These mini machines are usually big enough to handle small t0 medium loads, say, a few bath towels, bedding, underwear or workout wear, even several pair of jeans. For an easy survey of portable washing machines, these are 5 Shopee stores that sell them.
1) Portable Washer XBP20-32
Shopee Link: Portable Washer XBP20-32
Price: RM139.00
2) Semi-Automatic Portable 4.5kg Mini Dehydration Washing Machine
Shopee Link: Semi-Automatic Portable 4.5kg Mini Dehydration Washing Machine
Price: RM88.00
3) Mini Portable Washing Machine GT-16AC
Shopee Link: Mini Portable Washing Machine GT-16AC
Price: RM179.00
4) Xiaomi Moyu 2nd Gen Portable Mini Washing Machine
Shopee Link: Xiaomi Moyu 2nd Gen Portable Mini Washing Machine
Price: RM340.00
5) Ultrasonic Turbine Washer
Shopee Link: Ultrasonic Turbine Washer
Price: RM72.08 – RM74.88
Sources: Portable Washer XBP20-32, Semi-Automatic Portable 4.5kg Mini Dehydration Washing Machine, Mini Portable Washing Machine GT-16AC, Xiaomi Moyu 2nd Gen Portable Mini Washing Machine, Ultrasonic Turbine Washer.
(Video) 'Nagoro Doll Village', A Mysterious Village Full With Dolls!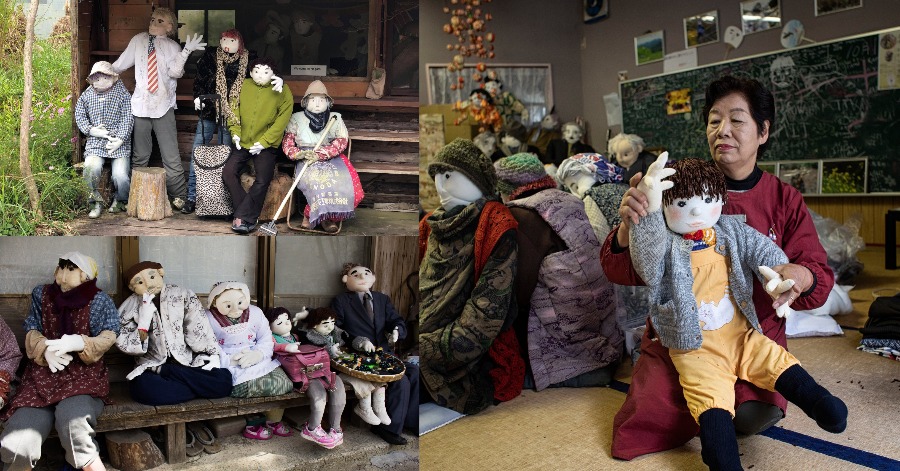 Nagoro or now known as Nagoro Doll Village is a village in the Iya Valley on the island of Shikoku in Tokushima Prefecture, Japan. It is known for the large number of realistic dolls positioned throughout the village, which have made it a tourist attraction. The village is located on Route 439 in the Iya Valley, a remote mountainous area. It formerly had about 300 inhabitants, but the decline in Japan's population has caused that to fall to 35 by January 2015, 30 as of August 2016, and also 27 by September 2019.
At first glance, most visitors to Nagoro Doll Village will see a sweet rural community of elderly residents spending their time blissfully tending to their gardens and fishing. When they decided to take a closer look, however, and they might be in for a scare. The villagers are actually dolls.
Nagoro is a slowly shrinking village located in the valleys of Shikoku, Japan. Populated by creepy dolls, it might make you question the reality. Its inhabitants left the village in a search of employment or died. More than 200 dolls inhabit the town. They've become loved by their human neighbors and are often celebrated by the community for bringing back fruitful memories of the past.
Eleven years ago, Tsukimi Ayano returned home to Nagoro. Faced with loneliness, she has populated the village with dolls, each representing a former resident. The dolls are all created single-handedly by Ayano Tsukimi. The local school is now filled with a few dozen dolls patiently waiting for class to begin. Made of straw, the bizarre dolls are dressed in old clothes.
Once working in the garden, Tsukimi made the first doll in the likeness of her father, and then she came up with the idea to replace the other family members with similar dolls. 10 years later, her work continues. Every doll is located in a place where she would resemble that person. So strolling along with the village you will find quite unique monuments either working in the field, fishing in the river, or simply sitting along the road and staring at you.
Sources: YouTube Tokyo Lens.