(Video) Excited! Here Are 5 Best 'Revenge' Movies You Can Watch Now On Netflix!
Revenge has always been a popular subject for directors and cinemagoers. Even so, it is not for everyone. This subgenre usually can get very gory, violent, and terrifying. The story would revolve around a protagonist who hunts down the villain and most of the time, ended up killing them all. That would be the time where bloody scenes appear on the screen.
The revenge subgenre and Netflix go hand in hand. Netflix has a massive library of thousands of movies to choose from but navigating the catalog could be a long process, especially when you are only judging a whole movie from its title and short preview. Worry not as today, we got you covered.
Here is a list of 5 best revenge movies you can watch through the top streaming platform:
1) The Foreigner
Starring the legend, Jackie Chan, you can already guess how good this movie is. It tells the story of Quan, a humble businessman from London whose long-buried past arise after his teenage daughter dies in a tragic politically-motivated terrorism. The grief drives him to relentlessly search to find the people responsible for his daughter's death. Soon enough, he found out that his own past may hold the clues to the identities of the killers.
2) Peppermint
A happy family and her daughter's promising future were robbed after the mishap that happened to them. Riley North then awakens from a coma to learn that she was the only one who survived a brutal attack that killed both her husband and daughter. When the system shields the murderer, Riley was determined to serves justice herself. She spent five years transferring herself from a normal citizen to an urban guerrilla.
Funneling frustration and grief into motivation, the young widow eludes the underworld, the police and the FBI to embarks on a deadly quest. All of that to deliver her own idea of punishment or, justice.
3) Faster
Played by no other than 'The Rock', Driver served 10 years in prison before he sprints through the gates to avenge his brother's murder. Within hours, he has two men on his tail. One is a police officer and the other is an eager assassin. As he tried to be a step ahead of his pursuers, he realized that he might have forgotten something important.
4) Death Wish
Dr.Paul Kersey works as a surgeon so he often sees the consequences of the city's violence in the emergency room. When his wife and young daughter died after a brutal attack by home intruders, he became obsessed with delivering justice to avenge his loved ones' death. As he was making headlines for anonymous slayings, the public begins to wonder if the cold-blooded avenger is a guardian angel or just the Grim Reaper in disguise.
5) Cold Pursuit
Nels Coxman is a snowplow driver, living a quiet and peaceful life. But that all changed after his beloved son dies under mysterious circumstances. Sensing that there must be something going on, his search for the truth turned to a quest for revenge against a psychotic drug lord named Viking. From an upstanding citizen to a cold-blooded vigilante, Coxman carried out his mission that includes kidnapping, a series of misunderstandings, and a turf war between Viking and his rival.
Book Review: Know The Fate of Anna And Elsa In 'Conceal, Don't Feel' Book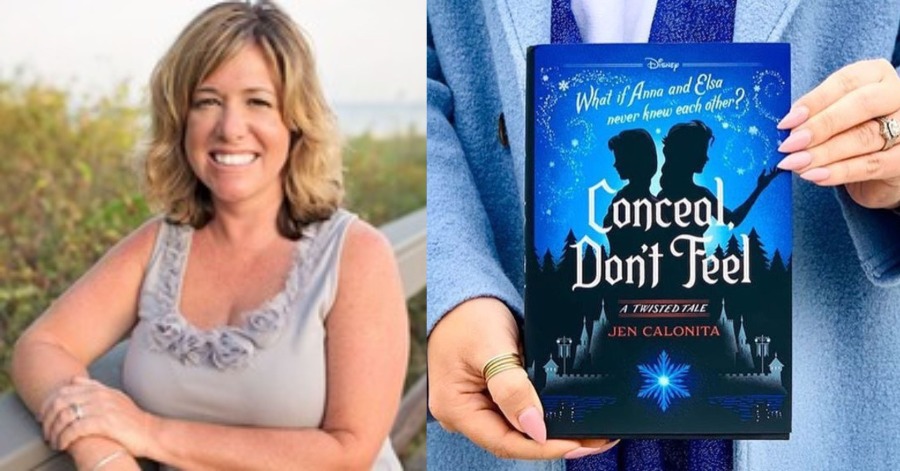 The most exciting 'Twisted Tale Series' is such an exciting book series to read because it helps the readers' minds and thinking to be out of the box. There is so much creativity to be discovered in this book series. Recently, the series has put a spin on the story of 'Frozen' movie.
The book is titled 'Conceal, Don't Feel' and it was written by Jen Calonita. The particular book retells the story of Anna and Elsa on an alternate timeline where the sisters do not know each other. In this version of the story, a curse has caused the entire kingdom to forget about Anna. The story is indeed exciting.
Much of the story is the same this time around, unlike some of the Twisted Tales that take deep departures from the source material. The big difference here is that after the icy accident while young Anna and Elsa play, Grand Pabbie realizes that Anna's heart is at risk of freezing if she remains close to Elsa. He enacts a curse that will keep the girls apart and cause the kingdom to lose their memories of Anna until a time when Elsa's powers are under control.
It is such a fun book to read and witness the story progress in a different way than the movie. This version remains faithful to the events of the film, just placing them in a different order or having characters reach their final destination in altered ways. This is refreshing for the Twisted Tale series, which sometimes veers too far off course or even goes as far as to kill off main characters.
Based on my personal opinion, book series like this is definitely a great channel to show how creative the writer is to tell the story in a different version. Even in real life, many people would have thought this kind of possibility, and the drive and ambition of this author to really finish what people might have thought is a satisfaction. A recommended book to read for all Disney fans.
Sources: Disney Books.
National Day: Police To Monitor Popular Spots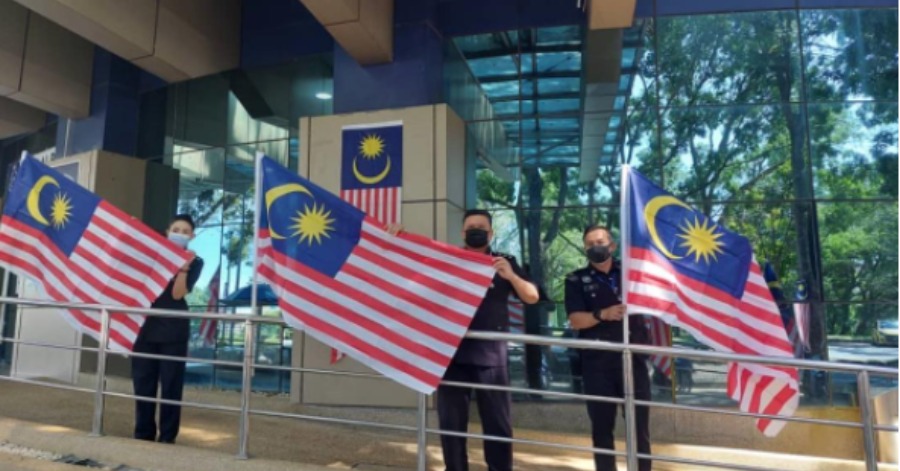 PUTRAJAYA, Aug 30 — Police will monitor popular public spots around Putrajaya tomorrow to prevent large crowds from gathering to watch the National Day 2021 celebration airshow.
Putrajaya district police chief, ACP A. Asmadi Abdul Aziz said it is understandable that many are excited and eager to celebrate National Day, but it should be celebrated with the new normal practices in place following the COVID-19 pandemic.
"Members of the public, especially the people of Putrajaya are advised to celebrate virtually and watch the show live on television," he told Bernama on the preparation and deployment of police personnel in conjunction with the National Day 2021 celebration tomorrow at Dataran Pahlawan Negara here.
A.Asmadi said a total of 235 police personnel have been tasked to ensure the smooth running of tomorrow's event and compliance with the the standard operation procedures (SOPs) set.
He hoped that the public especially Putrajaya residents will adhere to the SOPs and avoid large gathering and always observe physical distancing.
"We will ensure that members of the public follow the rules and adhere to the SOPs and refrain themselves from bringing their children out to public places," he said.
Themed 'Malaysia Prihatin', this year's National Day small-scale celebration will be held in a controlled environment without the presence of members of the public physically, in accordance with the advice of the National Security Council (MKN) and the Ministry of Health (MOH).
The live broadcast of the National Day 2021 celebration will begin at 8 am on all local television channels and via Facebook Live of the Communications and Multimedia Ministry, Merdeka 360 and the Information Department.
There will be four main presentations held tomorrow comprising a Malaysian Armed Forces drumline performance, a silent march by the Royal Malaysian Navy, a combined band show of various uniformed agencies as well as an air display by the Royal Malaysian Air Force.
Sources: BERNAMA
Book Review: Love Story With An Unpredictable Twist In 'Half-Girlfriend'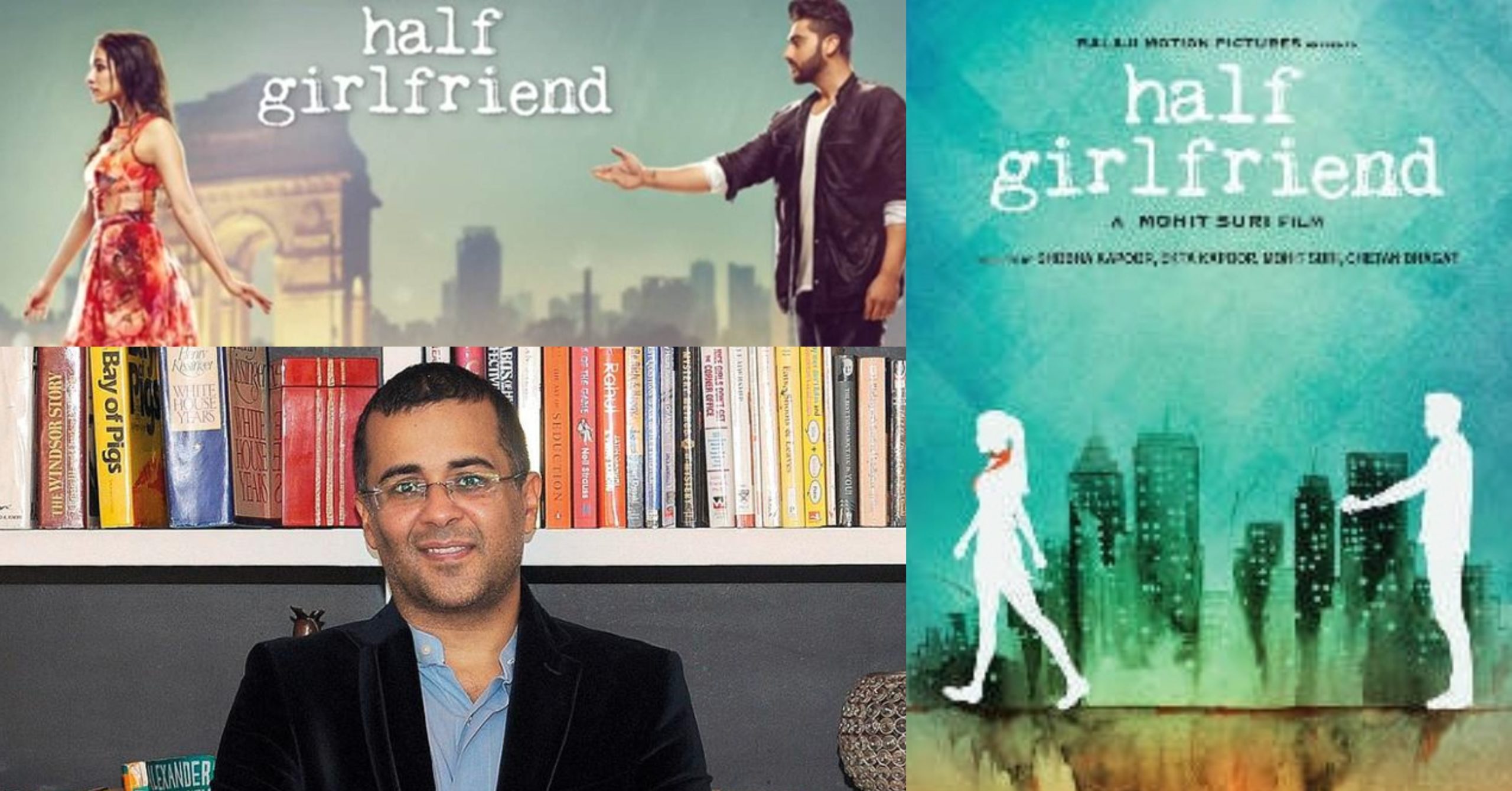 You want a girlfriend but you have a girl as your friend — a half girlfriend maybe? When it comes to Chetan Bhagat's novels, it's always about reflecting on society in a fun, non-serious way. Half Girlfriend is a pretty simple and straightforward love story. The story is about Madhav and Riya.
Two individuals with completely different statuses in society. Madhav is a simple boy from Bihar while Riya is a rich girl based in Dehli. They met at St.Stephen's college and instantly became close friends.
Madhav has a soft spot for Riya but Riya, friend zone him. Madhav wanted Riya to be his girlfriend. He questions her about the nature of their relationship. Feeling uncomfortable Riya says that she is not his girlfriend, but they can maybe reach a compromise since they have reached halfway, and she offers to be his "Half Girlfriend."
In one scene, Madhav hopes for a physical relationship with Riya but she got upset and left. A few days later, Riya got married to her childhood best friend, Rohan, and settled down in London. Delhi wasn't the ideal place for Madhav ever since Riya left. Hence, he went back to his hometown where he helped his mother run the local school, Dumraon Royal School.
Over the course of the story, the author takes the readers through the ups and downs of their on and off relationship experience. At one point, Madhav came across Riya who was now a divorcee. Riya then helps him prepare a speech for some fundraising events. However, after the event, Riya wrote a letter saying she has lung cancer. She also confesses her love for Madhav but mentioned she had only three months to live. With that, she left. Madhav tried so hard searching for Riya but it was in vain because she had cut ties with India and vanished.
Spoiler alert!
Three years late, through Riya's journal he discovered she was still alive and she lied about having cancer. The part that excites me is when Madhav travels to New York after knowing Riya isn't actually dead. Actually, Madhav remembered that Riya wanted to become a singer at a bar in New York. After three months, he finally found her performing at a jazz event and they reunite.
The book ended with the author visiting the school in Dumraon three and a half years later, seeing Madhav and Riya running the school successfully.
This novel is heartwarming and there's plenty of twists compared to a regular love story. And I totally agree with the author who said Half Girlfriend is a uniquely Indian phenomenon, where boys and girls aren't clear about their relationship status. I felt this was true because, in this novel, Riya is a character that is ready to expand herself while Madhav, just wants to cling to Riya. Also, in real life, some guys tend to think they have a deeper connection than just being friends with a girl but that doesn't mean the girl is his girlfriend. Hence the term 'half girlfriend' to me, is a clever one.
Besides, in the book, you can actually tell that they belong together but they just kept drifting apart. During the climax, I actually thought they had split for good and Riya would be a mere memory to Madhav. However, towards the end, it kept me glued to my seat. Like finally, they actually reunited and this time, Riya decided to stay.
Overall, it is a good novel. The words use were simple, keeping it easy for readers. I did enjoy this novel pretty much! Not only that, there's a movie based on this very novel titled 'Half Girlfriend', acted by Arjun Kapoor and Shraddha Kapoor.
Sources: Samsherkan