(Video) Make Sure To Take Care Of Yourself, These Are 3 Signs That Your Eyes Are Stressed Out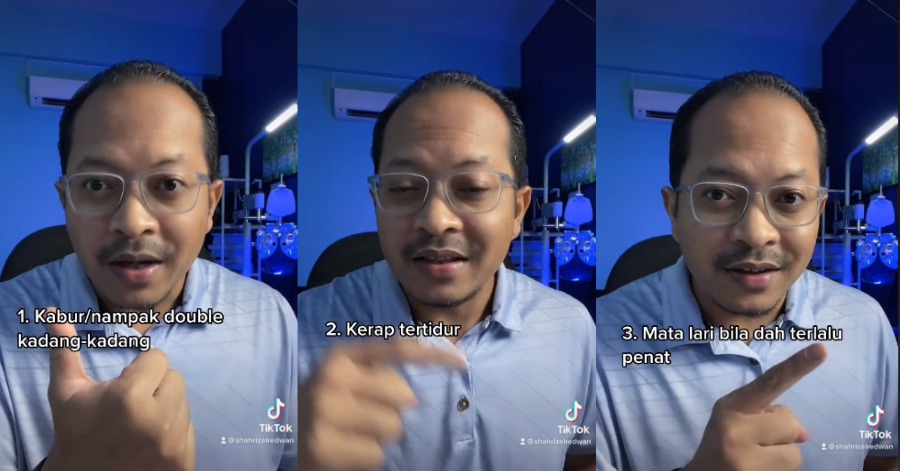 Eyestrain is actually a common condition that occurs when your eyes get really tired from intense use, such as while driving long distances or staring at computer screens and other digital devices. Eyestrain can be annoying. But it usually isn't serious and goes away once you rest your eyes or take other steps to reduce your eye discomfort.
In some cases, signs and symptoms of eyestrain can indicate an underlying eye condition that needs treatment. You can take simple steps to prevent or ease this problem. Although you may not be able to change the factors that can cause eye strain, you can take note of the signs of eye strain. These are 3 signs that your eyes are also stressed out.
Double vision is a condition where a single object is seen in duplicate. Double and blurred vision are often thought to be the same, but they are not. In blurred vision, a single image seen by one eye appears unclear. This sign shows that your eye needed a break once in a while. If it occurs frequently, it means that your eyes need longer rest than before.
2) Accidentally Fall Sleep Many Times
If you ever feel like you accidentally fall asleep many times, does not matter when you are in class or even when you are doing your work and also assignments. This means that your eyes are very tired and stressed out. Sleep is actually one of the best ways for the brain to take a break after the heavy and long usage of the eyes. It is important.
3) Eyes Move Away From The Original Placement
This is actually the most critical sign to know if your eyes are stressed out from all of the usages. Sometimes, it is possible for the eyes to move away either inward or even outward from the original placement. This usually happens when you are too tired. To relieve it, it is very important for you to take a rest and also sleep so the eyes can rest too.
Sources: TikTok shahrizalredwan.
88.4 Per Cent of Malaysia's Adult Population Fully Vaccinated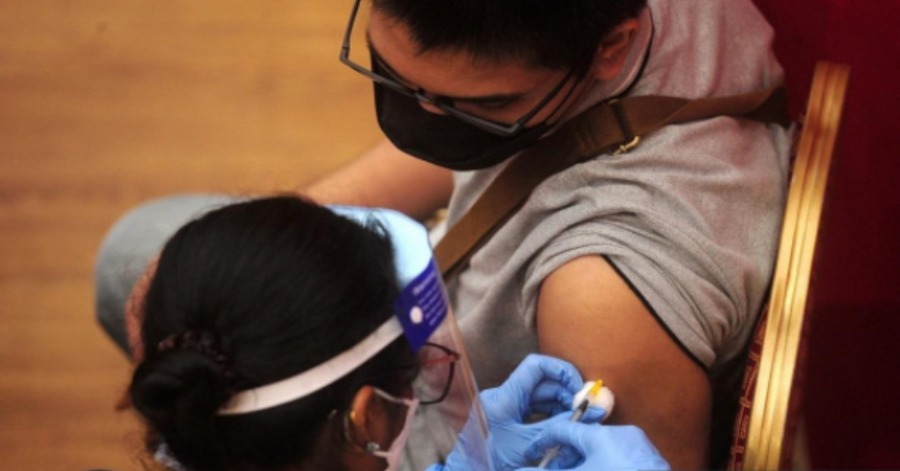 KUALA LUMPUR, Oct 6 — A total of 20,698,852 individuals or 88.4 per cent of the adult population in country have competed their COVID-19 vaccination as of yesterday, less than two per cent short of the targeted 90 per cent.
Based on the Health Ministry's data on the COVIDNOW portal, 120,402 or 3.8 per cent of adolescents  aged 12 to 17 have completed their vaccination.
It also showed that 224,034 doses of the vaccine were dispensed yesterday, of which 122,153 were the first dose, and 101,881 the second dose, raising the cumulative total dispensed under the National COVID-19 Immunisation Programme (PICK) to 44,797,925 doses.
PICK was launched on Feb 24 this year to curb the spread of the COVID-19 pandemic.
Meanwhile, 117 deaths due to COVID-19 were reported yesterday, with 16 of them brought in dead (BID) cases, bringing the death toll in the country to 26,876.
Sources: BERNAMA
Get COVID-19 Digital Exemption Certificate By Following These Steps By MOH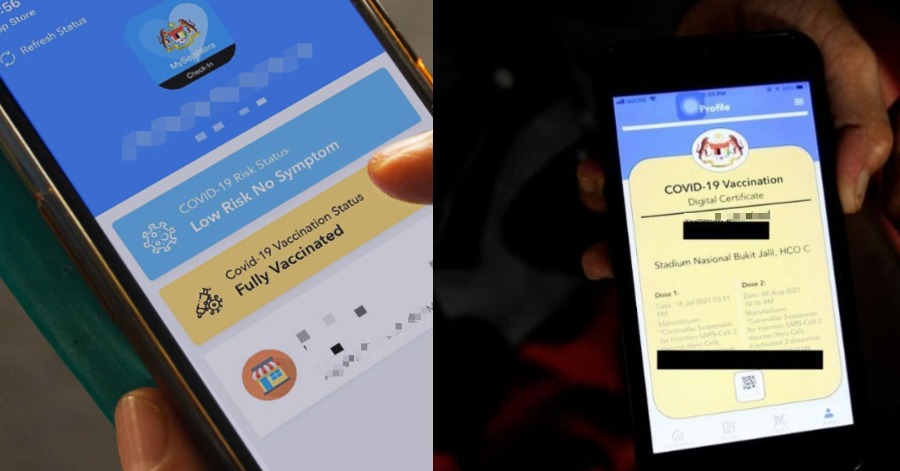 Everyone knows that MySejahtera is an application developed by the Government of Malaysia to assist in monitoring the spread of the COVID-19 epidemic in the country by enabling users to perform self-health assessments. At the same time, it helps the Ministry of Health Malaysia (MOH) get early information to take quick and effective action.
Currently, a majority of people have taken their vaccine and some are still in the process of getting vaccinated. Besides, assisting the government in controlling the outbreak, helping individuals keep track of their health and whereabouts, the MySejahtera app now shows the status of your vaccination.
If you must know, once you are vaccinated and have complete the number of days required, you will find a yellow e-certificate in the application which indicates you are fully vaccinated. However, some people cannot achieve this state because of conditions like health problems that hinder them from being vaccinated.
Following are the steps to apply for the Digital Exemption Cert:
Bring your Pre-Vaccination Assessment (PVA) slip and get a confirmation from the physician treating you.
Then, take the PVA slip to the nearest District Health Office to apply from the Digital Exemption Cert.
Your Digital Exemption Certi will be processed within 7 days by the MySejahtera.
Cara-cara memohon Sijil Digital Pengecualian Vaksinasi COVID-19 bagi individu yang tidak boleh divaksinasi atas masalah kesihatan tertentu. #vaksinasi #ReopeningSafely pic.twitter.com/5xbjwMR1Yn

— KKMalaysia🇲🇾 (@KKMPutrajaya) October 5, 2021
Sources: KKM Putrajaya, MySejahtera
(Video) Here's What Really Happens If You Only Drank Coke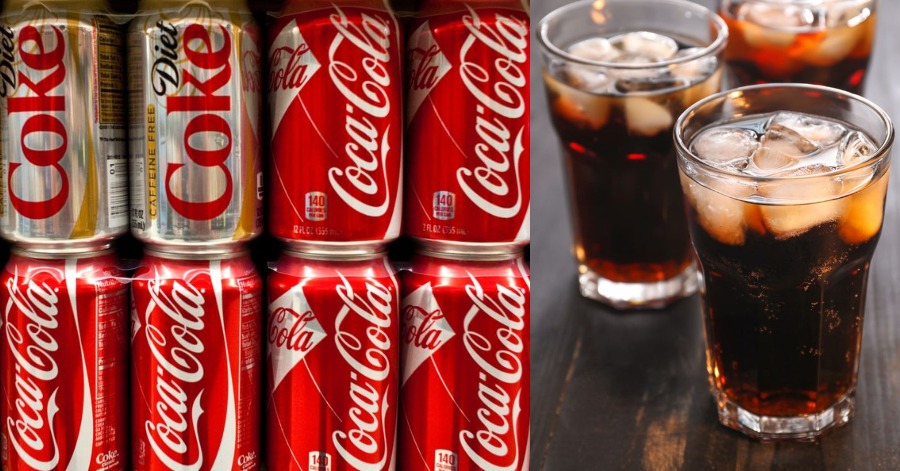 Coke is actually a carbonated soft drink manufactured by famous The Coca-Cola Company. It was invented in the late 19th century by the one and only John Stith Pemberton and was bought out by businessman Asa Griggs Candler, whose marketing tactics led Coca-Cola to its dominance of the world soft-drink market throughout the 20th century. The particular drink has inspired imitators and also created a whole classification of soft drinks. So many selections.
It can do some pretty strange things. And the ingredients inside of it might be even more bizarre. Just imagine what it's doing inside your body after you drink it. Can you imagine only drinking Coca-Cola for the rest of your life? The effects that the soft drink called Coke brings to your body would be so surprising. How bad would coke affect humans?
A single can of Coke has 39 g of sugar. To get your daily fluid intake, you would need to drink over eight cans of Coke each day. That is 312 g of sugar. It would be a lot of extra sugar, not to mention the extra calories. Coke intake alone would be nearly an extra 8,000 calories a week. But that would not be all. There are actually a lot more health issues.
This sugary drink could also cause you to eat more as well. And with all these extra calories, it would lead to some serious weight gain. As you drink more Coke, tooth decay would also be a severe issue. Each sip of Coke would coat teeth, tongue, and gums for hours after you've finished your soda. The sugars would slowly break down your enamel.
One of the main ingredients you'd need to worry about is high fructose corn syrup. That's because our bodies do not metabolize it. This could lead to a fatty liver. Symptoms of a fatty liver include fatigue and pain in the upper right abdomen. Due to all the sugar, caffeine, and others, you would also experience a lot of problems with your heart rate.
As time goes on, you would also have a massive risk of getting Type 2 diabetes, and loads of vitamin deficiencies. And if all these issues continued, and you decided to ignore them, you could develop proteinuria, which could then lead to kidney problems. That is why it is better to just save drinking Coke as a treat rather than to have it every day in life.
Sources: YouTube The Infographics Show, YouTube AsapSCIENCE.