(Video) This Would Be The Largest of The Wildcat Family, 'Scottish Wildcat'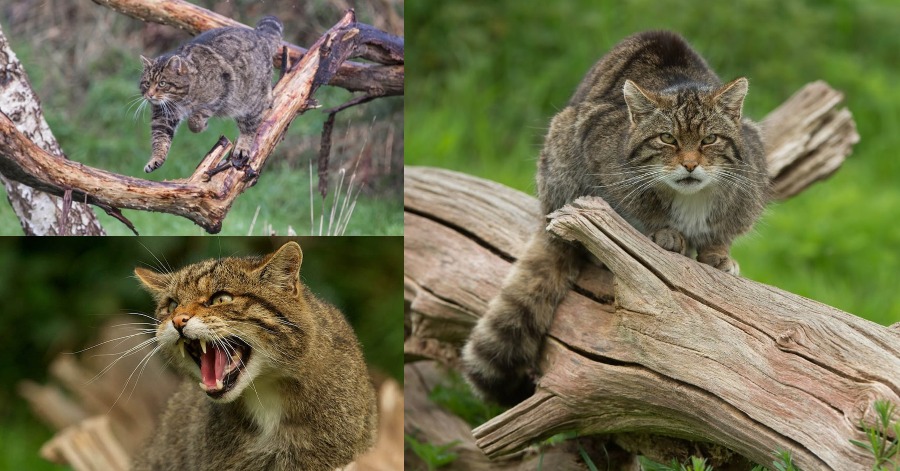 The Scottish Wildcat is actually a European wildcat population in Scotland. It is estimated to comprise between 1,000 and 4,000 individuals, of which about 400 cats are thought to meet the morphological and genetic criteria of a wildcat. The Scottish wildcat was once widely distributed across Great Britain, but the population has declined drastically since the turn of the 20th century due to habitat loss and persecution.
It is now limited to northern and eastern Scotland. It is listed as Critically Endangered in the United Kingdom, and is primarily threatened by hybridization with domestic cats. Camera-trapping surveys carried out in the Scottish Highlands between 2010 and 2013 revealed that wildcats live foremost in mixed woodland, whereas feral and domestic cats were photographed mostly in grasslands.
They are the largest of the wildcat family and can be double the size of a domestic pet cat and infinitely more ferocious. The fur of the Scottish wildcat is a great deal thicker than that of a domestic cat. It displays very distinctive solid black and brown stripes. Spots, broken stripes, or white fur are all indications of hybridization with domestic cats. Another notable feature is their thick banded tail, perfectly ringed with no dorsal stripe running off of the spine.
Imperfect rings or dorsal markings are further signs of hybridization. Like all cats, they have superb hearing, retractable claws, exceptional night vision, and a powerful body conducive to sprinting and pouncing. Scottish Wildcats epitomize the solitary, independent super-predator and the mysterious and wild spirit of the Highlands in a way that no other animal can.
Wildcats live until around 7 years of age in the wild, and up to 15 years old in captivity.  Predators such as eagles and foxes are a threat to unguarded kittens but will avoid confrontations with adult cats. In the wild, a wildcat may sustain injuries that prevent it from hunting.  Humans cause injury and death via shooting, snaring, and road kills.  There are no reliable statistics on the most common causes of death.
The shape of the mouth is an important consideration when trying to identify a Scottish wildcat. In short, the Scottish wildcat has an enormous jaw. The rest of the wildcat's bone structure is just a little bit bigger than that of a domestic cat, but the jaw is relatively huge. Long canines are located in front of a spine-sized gap which enables a firm grip and quick kill of prey.  Their back teeth cross over each other closely like scissors.  This enables them to chew through raw meat.
Sources: YouTube Animalogic, Highland Wildlife Park.
MR D.I.Y. Group Drives Growth With 35 New Stores Across 7 States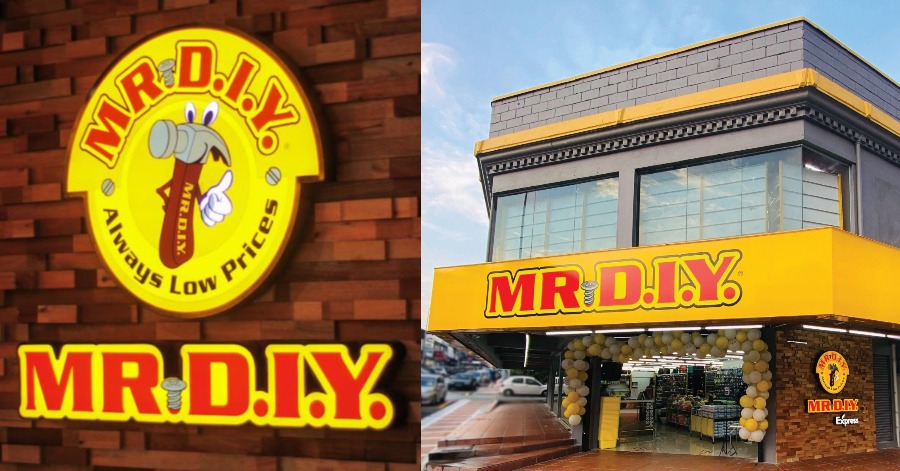 KUALA LUMPUR, 30 SEPTEMBER 2021 – Malaysia's favourite home retailer MR D.I.Y. Group ("The Group") will become even more accessible to Malaysians this October, when the Group opens 35 new stores in seven states across the country.
The new stores will comprise 14 MR. D.I.Y., three MR. D.I.Y. Express, six MR. TOY and 12 MR. DOLLAR stores, bringing the total number of stores across the group to 830.
Announcing the new store opening plan, Andy Chin, Vice President of Marketing, MR D.I.Y. Group (M) Berhad, said, "MR DIY is committed to taking our promise of "Always Low Prices" at convenient locations to even more Malaysians.  We realise that buying patterns have changed — consumers are shopping closer to home, and also looking for stores that can meet their need for a diverse range of products, which is something we do very well with our 830 stores and close to 20,000 product types.  These 35 new stores will allow more customers to access us more easily, and further drive the growth of our business."
He added that of special interest to those in rural areas would be the opening of three new MR. D.I.Y. Express stores.  "MR. D.I.Y. Express is our new store format specially designed for high-density locations and rural communities.  Ranging from 2,000 sqft to 3,000 sq ft in size, these stores are well-stocked with the everyday essentials the local communities need.  We use stringent data analytics to identify buying trends in different locations, and then stock the stores accordingly to ensure customers find our modern retail format relevant and useful."
Chin also announced the launch of this year's "Grand Opening Event" [GOE], which will run the first two weekends in October at the new stores.  This is the fourth time MR D.I.Y. Group is running this annual campaign.
In conjunction with this year's GOE, MR D.I.Y. will be giving away 41,000 free gifts worth more than RM1.2 million to early-bird customers at each new store. Early-bird customers who spend a minimum of RM40 at MR. D.I.Y. stores, or RM30 at MR. DOLLAR and MR. TOY stores will be entitled to free gifts. Eligible customers stand to receive rainbow umbrellas, water bottles, plush toys, MILO 3-in-1 packs, Koko Krunch cereals, Hershey's chocolate drinks, and many more.
Chin also said that customers can be assured of a safe and comfortable shopping experience when visiting its stores, with 99% of its retail staff nationwide fully vaccinated. The Group also continues to adhere to the SOPs mandated by the Ministry of Health.
To find out more about the GOE, visit: http://bit.ly/nationwidegoe4mrdiy.
The list of stores participating in the GOE is as follows:
Batch 1 (1st – 3rd October 2021)
Brand
State
Store
MR D.I.Y.
Johor
Pusat Perniagaan Kota Emas, Pontian
MR D.I.Y.

Express

Kelantan
Jalan Pasar Lama, Wakaf Bharu
MR D.I.Y.
Kelantan
Jalan Telipot, Kota Bahru
MR D.I.Y.
Melaka
Taman Paya Rumput Utama
MR D.I.Y.
Melaka
Taman Perindustrian Tanjung Minyak Perdana
MR D.I.Y.
Melaka
Taman Sungai Baru Ilir Jaya, Masjid Tanah
MR D.I.Y.
Penang
Taman Oren Hartamas, Kubang Semang
MR D.I.Y.
Penang
Villa Harmoni, Tasek Gelugor Seberang Prai Utara
MR D.I.Y.
Selangor
Taman Muara Esbee, Sungai Buloh
MR D.I.Y.
Selangor
Sunway Pyramid
MR. TOY
Kuala Lumpur
AEON Alpha Angle, Wangsa Maju
MR. TOY
Kuala Lumpur
MyTOWN Shopping Centre
MR. TOY
Penang
Kompleks Bukit Jambul, Bayan Lepas
MR. DOLLAR
Johor
Angsana Johor Bahru Mall, Johor Bahru
MR. DOLLAR
Johor
KIPMall Kota Tinggi, Kota Tinggi
MR. DOLLAR
Penang
Kompleks Bukit Jambul, Bayan Lepas
MR. DOLLAR
Selangor
Dataran C180, Cheras Selatan
Batch 2(8th – 10th October 2021)
Brand
State
Store
MR D.I.Y.

Express

Johor
Taman Pura Kencana, Batu Pahat
MR D.I.Y.
KL
Ativo Plaza, Bandar Sri Damansara
MR D.I.Y.

Express

KL
Jalan Telawi 4, Bangsar
MR D.I.Y.
Melaka
Taman Satu Krubong
MR D.I.Y.
Melaka
Pusat Perniagaan Lubok Cina
MR D.I.Y.
Melaka
Taman Duyong Bestari, Ayer Molek
MR D.I.Y.
Penang
Pusat Perniagaan Oren, Butterworth
MR. TOY
Johor
AEON Taman Universiti, Skudai
MR. TOY
Penang
All Seasons Place
MR. TOY
Selangor
Central i-City, Shah Alam
MR. DOLLAR
Johor
Kluang Mall, Kluang
MR. DOLLAR
Perak
Terminal Pusat Perdagangan Kampar, Kampar
MR. DOLLAR
KL
MyTOWN Shopping Centre
MR. DOLLAR
Melaka
Bandar Baru Sungai Udang, Melaka
MR. DOLLAR
Penang
Pusat Perniagaan Oren, Butterworth
MR. DOLLAR
Penang
All Seasons Place
MR. DOLLAR
Selangor
Tropicana Gardens Mall, Petaling Jaya
MR. DOLLAR
Selangor
Sunway Pyramid
More information on MR D.I.Y. is available at www.mrdiy.com, e-commerce platform, www.mrdiy.com.my, Facebook and Instagram.
A MR D.I.Y. Express store at Jalan Telawi 4, Bangsar which was operational since 4th September 2021. The store will be officially launched under MR D.I.Y. Group's  "Grand Opening Event" [GOE].
MR D.I.Y Group will be giving away 41,000 free gifts worth more than RM1.2 million to early-bird customers at each new store, in conjunction with the "Grand Opening Event" [GOE].
Check Out 'The Ratte', Hitler's 1,000 Ton Colossal Tank That Was Never Built!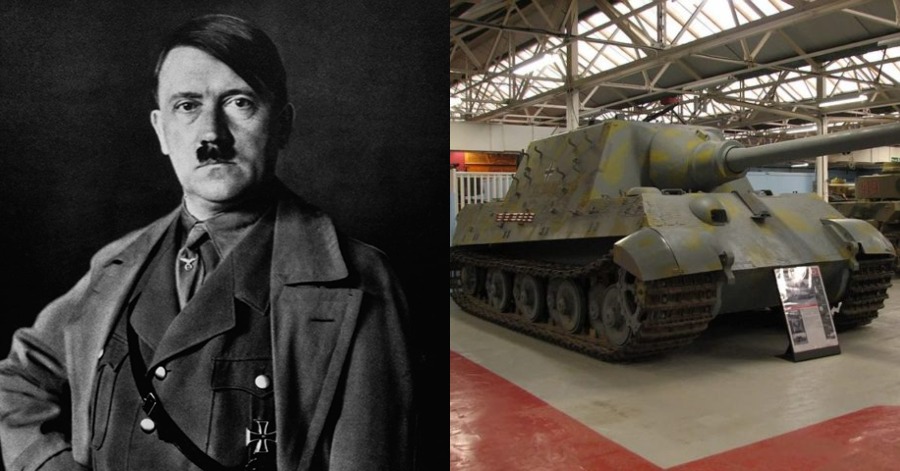 Adolf Hitler is one of history's most well-known—and despised—figures. He engineered both World War II and the Holocaust as the head of Nazi Germany, acts that resulted in the deaths of at least 40,000,000 people. He was the topic of countless books, documentaries, and television shows throughout the next few decades.
There have been numerous blueprints and designs in the history of the German military during World War II that have either failed or required too many resources. This idea, however, is the best example, although we should not totally blame the German military for this abomination, but rather Hitler himself. He's come up with some absurd ideas in the past, but this one tops them all.
During World War II, Hitler pushed for the development of the Landkreuzer P. 1000 Ratte. Also called 'The Ratte', it is one of the most powerful and least practicable weapons ever created. Edward Grotte, the director of Krupp, a very old German company that was the greatest in the manufacturing of steel and other metals at the time, submitted this tank concept in 1942.
The initial designation for this behemoth was "Landkreuzer," which means "land cruiser" in English. Later on, the name "Ratte" was given, which means "rat," to humorously designate this inefficient beast. The Ratte was one of the Nazi regime's proposed "Wunderwaffe." The term Wunderwaffe, which literally means "miracle weapon," was given to a number of super-weapons that the Nazis attempted to construct during WWII.
The Ratte was a testimony to overkill, weighing 1,000 tonnes and measuring 115 feet long, five times the weight of the biggest tank ever built. The massive tank would have been armed with twin-linked battleship cannons in a rotating turret, capable of firing 280mm rounds at their foes, as well as a variety of other smaller weaponry and anti-aircraft weapons. It would have required a 40-man crew and a vehicle bay large enough to accommodate a reconnaissance motorcycle squadron.
The Ratte, like many of these "miracle weapons," was ultimately impractical. Its massive weight prevented it from crossing bridges or driving on highways, while its size prevented it from passing through tunnels or being transported by train. Furthermore, due to its massive size and weight, it could only travel at a maximum speed of 25 miles per hour, making it an accessible target for opposing aircraft and artillery.
After a year of development, Hitler's pet project was finally put to rest by Albert Speer, Hitler's Minister of Armaments and War Production, who accurately saw that the gigantic tank had no practical utility. He canceled the project, and this massive tank was never built.
Here are the specification of what the tank would have been:
360mm (14.2 inches) thick steel armor around the tank
2 main gun turrets 280mm 54.5 SK C/34.
one 128mm gun that was found under the turret in front of the tank
8 anti-aircraft 20mm flak cannons
two 15mm machine guns located at the front and back of the tank
Currently, the tank is in display at the Kubinka Tank Museum in Russia.
Sources: All That Is Interesting, War History Online, Simple History
(Video) The Deadly Dancing Plague That Made People Dropped To Their Death!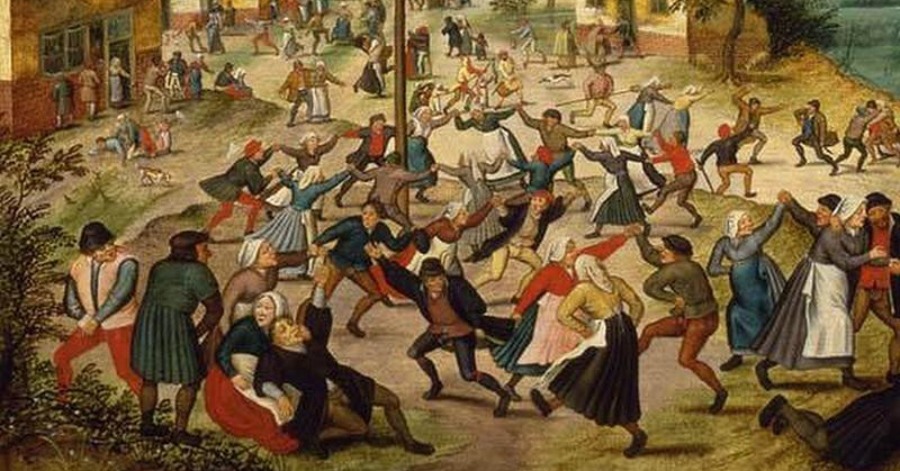 Dance is the rhythmic movement of the body in a certain location, usually to music, for the aim of expressing a concept or emotion, releasing energy, or simply enjoying the movement itself. Dance floors are often sweaty environments for a reason. All those shimmies and shakes burn a tonne of energy and provide a slew of other surprising health benefits as well.
As much as it is healthy and a fun activity, would you believe if you were told it can also be a contagious disease?
The Strasbourg dance plague may sound like something out of a fairy tale, but it's thoroughly documented in historical records from the 16th century. It's also not the first time something like this has happened. Similar manias erupted in Switzerland, Germany, and Holland, but none were as large—or as deadly—as the one that erupted in 1518.
Residents of Strasbourg (then part of the Holy Roman Empire) were hit by an unexpected and seemingly overwhelming urge to dance in July 1518. The pandemonium began when Frau Troffea stepped into the street and began silently twisting, twirling, and shaking. She continued her solitary dance marathon for about a week, and at the end of it, around a third of the Strasbourgeois had joined in.
Soon after, up to 400 people had died as a result of the dance epidemic. With no alternative explanation, local medics blamed the phenomena on "hot blood," suggesting that the sick merely gyrate their way out of the fever. Professional dancers were hired in and a stage was built. The community even hired a band to offer background music, but the marathon quickly began to take its toll. Many dancers passed out from weariness. Some even died of heart attacks and strokes. The bizarre affair didn't come to a close until September when the dancers were taken away to a mountainous sanctuary to plead for forgiveness.
What could have led these people to dance till death?
Experts are still unsure what prompted the frenzy, which may have exhausted many who danced. Some blamed religious beliefs and demonic possession while others said there was the existence of a dancing cult. Most people, however, believed that the dancing mania was a curse brought by Saint John the Baptist or in other places, Saint Vitus. In parts of Italy, the dancing mania was known as tarantism, which was believed to be brought by either a spider bite or a dangerous poison. Ergot, a type of fungus that may develop on rye, is another likely cause. Under certain circumstances, ergot can generate a substance that is remarkably similar to LSD. Some historians believe that this hallucinogenic fungus is to blame for choreomania.
As medical technology progressed, a syndrome related to this dancing madness was dubbed sydenham Chorea. This illness was formerly thought to afflict primarily youngsters, causing uncontrollable tremors in the arms, legs, and face.
Back in 1888, a German man named Justus Friedrich Karl Hecker described the dancing madness, which was called 'The Black Mania and the Dancing Mania' as below:
'They formed circles hand in hand, and appearing to have lost all control over their senses, continued dancing, regardless of the bystanders, for hours together, in wild delirium, until at length they fell to the ground in a state of exhaustion. They then complained of extreme oppression, and groaned as if in the agonies of death, until they were swathed in cloths bound tightly round their waists, upon which they again recovered, and remained free from complaint until the next attack.'
Unfortunately, till today, the cause of this plague remains a mystery, but it will always be a fascinating aspect of European history.
Sources: History, Ripley's, Smithsonian Magazine, Simple History