Barbers Are Back In Business! Try Out These 5 Best Barbers In Klang Valley!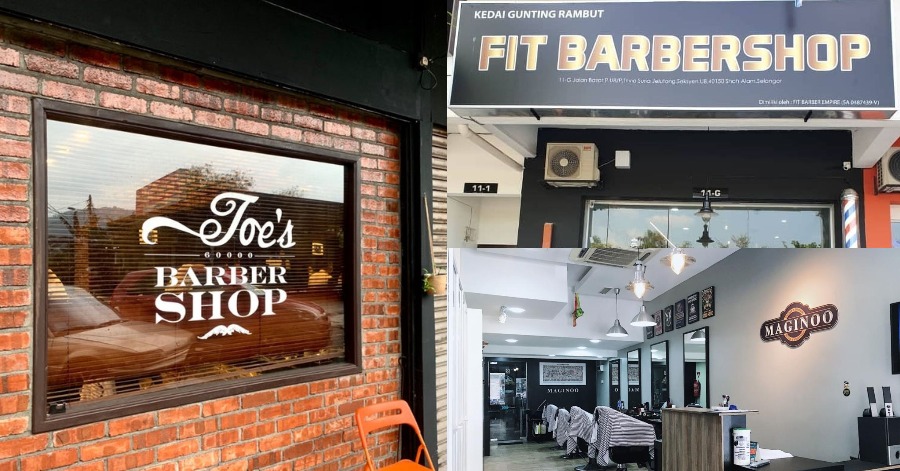 Recently, it is announced that barbers could finally reopen back their business for the community. This happens after the government has lifted restrictions for 11 types of economic activities under Phase One of the National Recovery Plan. This time around, their service is strictly for the people who have completed their vaccination only.
By doing it that way, the safety of the barber and also the customers could be ensured. For people in the Klang Valley area, there are actually so many barbers that they can go to to get their haircut done. Some people might not have any idea which one is the best one to go. Worry not, because these are the 5 best barbers located in the Klang Valley area.
1) Kwik & ez – Puteri Mart Bandar Puteri Puchong
Address: Lengkok Puteri Utama, Puchong, 47100 Bandar Puteri Puchong, Selangor
2) Joe's Barber
3) Barberstyle Unisex Saloon
Address: 24, Jalan 1/128, Happy Garden 58200 Kuala Lumpur Malaysia
4) Fit Barbershop
Address: 11-G Jalan Bazar P U8/P Bukit Jelutong 40150 Shah Alam, Selangor Malaysia
5) Maginoo Barbershop & Pomade
Address: 08 Jalan Plumbum X7/X Pusat Komersial Seksyen 7 40000 Shah Alam, Selangor Malaysia
Sources: Yelp.
Food Review: Seasonal Beverage Is Back At Starbucks, 'Pumpkin Spice Frappucino'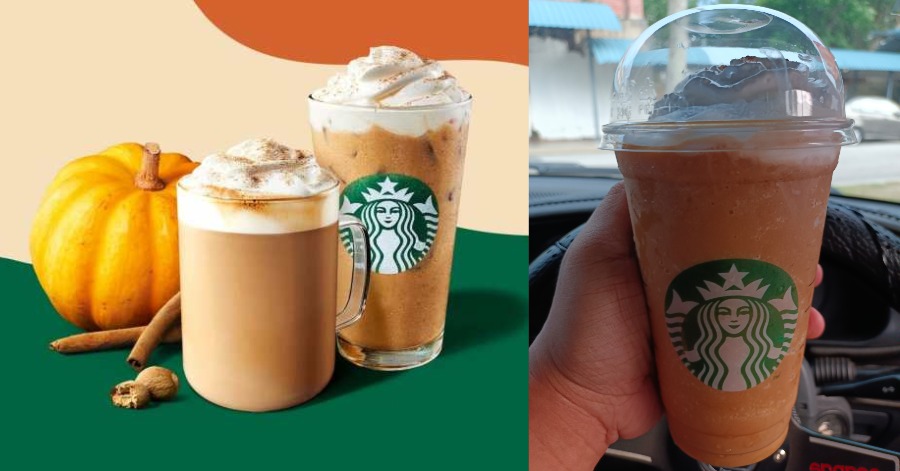 After a long time waiting, the highly anticipated Pumpkin Spice beverage series from Starbucks is back at it again for the season. This is actually such exciting news because our beloved country that is Malaysia does not normally have autumn-themed foods and also beverages items. No introduction is really needed for this delicious blend.
The beverages are immersed in notes of pumpkin, cinnamon, nutmeg, and also clove in a signature espresso and milk medley. The Pumpkin Spice beverage series will be available in three different versions and that is Pumpkin Spice Latte hot and also iced, Pumpkin Spice Frappucino topped with a blend of whipped cream and pumpkin pie spices.
According to the website, it stated "pumpkin plus traditional fall spice flavors, blended with coffee, milk and ice and topped with whipped cream and pumpkin pie spice. Think of it as the ultimate fall care package". So delicious.
The ingredients are:
Ice

, Milk

, Coffee Frappuccino Syrup

 [Sugar, Water, Natural Flavor, Salt, Xanthan Gum, Potassium Sorbate, Citric Acid]

,

Coffee

, Whipped Cream

[Cream (Cream, Mono And Diglycerides, Carageenan), Vanilla Syrup (Sugar, Water, Natural Flavors, Potassium Sorbate, Citric Acid)]

,

Pumpkin Spice Sauce

 [Sugar, Condensed Skim Milk, Pumpkin Puree, Contains 2 Or Less Of Fruit And Vegetable Juice For Color, Natural Flavors, Annatto, Salt, Potassium Sorbate]

,

Pumpkin Spice Topping

[Cinnamon, Ginger, Nutmeg, And Cloves].
Based on my personal opinion, the taste is very delicious and also satisfying. The pumpkin taste is not too overpowering. The mixtures blend with each other so well that it produces a flavor that is so good to the taste.
Sources: Starbucks.
(Video) Jesy Nelson Releases New Song Called 'Boyz', Featuring Nicki Minaj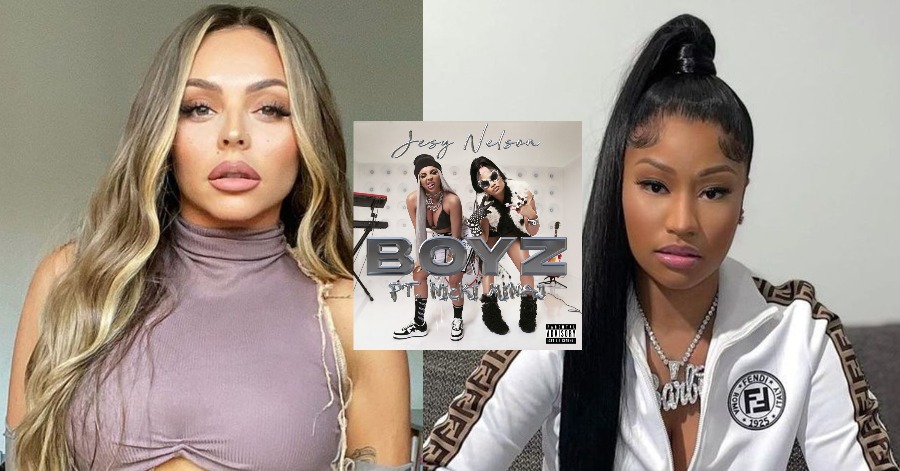 Jesy Nelson who was born on the 14th June 1991 is actually an English singer who rose to prominence as a member of the British girl group called 'Little Mix'. They have become the first all-girl group to win the British version of a show called 'The X Factor' and would go on to become one of the best-selling groups of all time. Then, Jesy Nelson has decided to leave the group. On October 8, 2021, she released her debut solo single 'Boyz' featuring Nicki Minaj.
Jesy Nelson has finally unveiled her first solo single, 10 months after the announcement of her departure from Little Mix. The track samples Diddy's 'Bad Boy 4 Life' and he appears in the video, too. The accompanying music video is set in Southern California. Nicki Minaj previously collaborated with Little Mix on the 2018 song 'Woman Like Me'.
She has recently explained that she is actually going to start a new chapter of her life after leaving the group, she just want to make herself happy. Even though she still do not know what that is going to be, but she really need to look after herself now, she wants to make herself feel better again. Jesy Nelson also insisted earlier this week that while she is no longer in contact with her former bandmates, she still loves them and considers them sisters to her.
Sources: YouTube Jesy Nelson, Independent.
Food Review: McDonald's Creamy Cheese Spicy Chicken Burger Is A Must Try!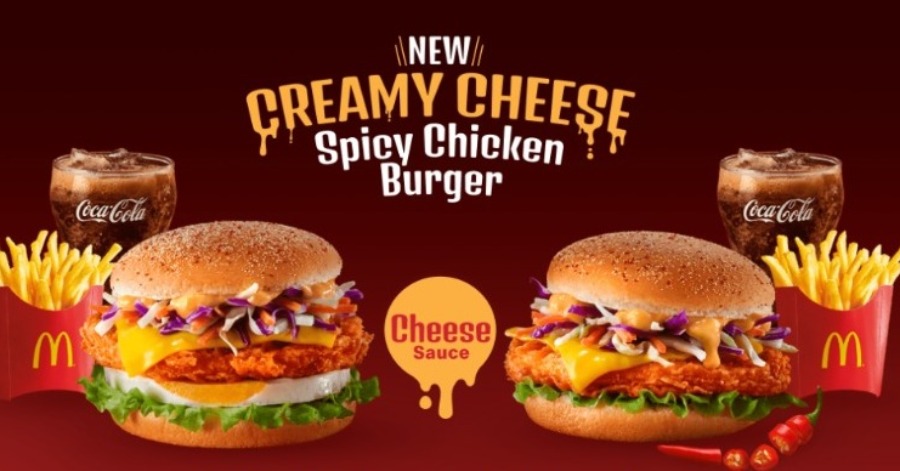 McDonald's offerings have always had a special place in the hearts of many people around the world, including those in Malaysia. McDonald's Malaysia has announced the launch of a brand new burger on the menu.
This October, it's all about the glitz and glam, and it's all about the Creamy Cheese Spicy Chicken Burger's debut! A burger with creamy cheese sauce, spicy chicken patty, and fresh vegetables is a delicious treat. You can even quadruple the burger by adding an egg!
With one bite, there's a lot of flavors going on in your mouth. And their chicken patty is so spicy, juicy, and tender as always. For cheese lovers, you guys definitely would love this burger! The tangy flavor from the creamy cheese sauce will just melt in your mouth, making you want to dig in more.
Basically, it is just like the regular McChicken only that is slightly spicy. The cheese sauce is not so strong and is very much balanced. This new limited edition burger is suitable for those who love spicy food but have a low tolerance for it.
Not only that, Mc Donald's new and limited-edition burger is sure to amaze and entertain. There are movie projectors, theatre seats, and other prizes up for grabs! Simply enter their weekly contest series and show off your movie expertise for a chance to win a LUMOS projector, McD gift cards, GSC Aurum Theatre tickets, and a 3-month Viu subscription. From October 7 to October 27, 2021, you can participate in the contests by like McDonald's Facebook page.
This burger is a must! So don't miss out on bringing these stars home with McDelivery or your nearest McDonald's Drive-Thru outlet for a limited time only.
Sources: McDonald's, McDonald's Facebook, McDonald's Youtube