Book Review: Know The Fate of Anna And Elsa In 'Conceal, Don't Feel' Book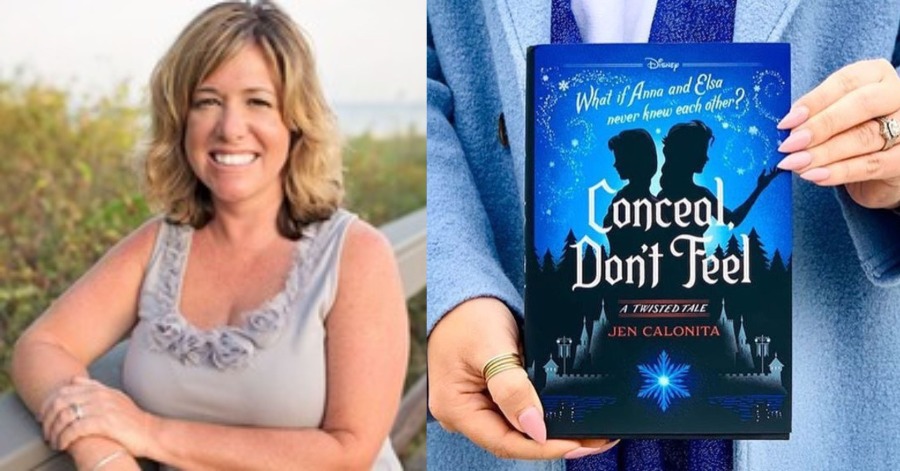 The most exciting 'Twisted Tale Series' is such an exciting book series to read because it helps the readers' minds and thinking to be out of the box. There is so much creativity to be discovered in this book series. Recently, the series has put a spin on the story of 'Frozen' movie.
The book is titled 'Conceal, Don't Feel' and it was written by Jen Calonita. The particular book retells the story of Anna and Elsa on an alternate timeline where the sisters do not know each other. In this version of the story, a curse has caused the entire kingdom to forget about Anna. The story is indeed exciting.
Much of the story is the same this time around, unlike some of the Twisted Tales that take deep departures from the source material. The big difference here is that after the icy accident while young Anna and Elsa play, Grand Pabbie realizes that Anna's heart is at risk of freezing if she remains close to Elsa. He enacts a curse that will keep the girls apart and cause the kingdom to lose their memories of Anna until a time when Elsa's powers are under control.
It is such a fun book to read and witness the story progress in a different way than the movie. This version remains faithful to the events of the film, just placing them in a different order or having characters reach their final destination in altered ways. This is refreshing for the Twisted Tale series, which sometimes veers too far off course or even goes as far as to kill off main characters.
Based on my personal opinion, book series like this is definitely a great channel to show how creative the writer is to tell the story in a different version. Even in real life, many people would have thought this kind of possibility, and the drive and ambition of this author to really finish what people might have thought is a satisfaction. A recommended book to read for all Disney fans.
Sources: Disney Books.
(Video) Fascinating Women Entertainers In Japan, The True Story of 'Geisha'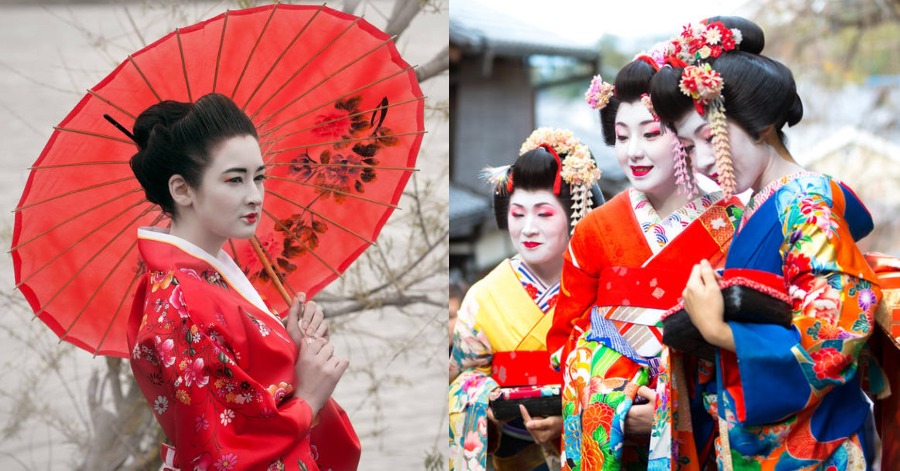 Geisha, which translates to English as 'performing artist' is actually a high-class professional and traditional female entertainer in Japan trained in various forms of art. Geishas are hired to attend to guests who are traditionally male during banquets, meals, parties, and other occasions as they demonstrate their skills through various ways such as dancing to a tune played with a shamisen which is a Japanese stringed instrument, initiating games, doing art of conversation, etc. Geishas started to appear in the pleasure quarters of Japan before the turn of the 18th century but one interesting fact that you must know is that the first geishas were actually men and they are called taikomochi.
The original role of geisha was as an assistant to the oiran, a high-class and every expensive Japanese courtesan who resided in the pleasure quarters of Edo, Kyoto, and also other major cities in the Edo Period. As most of the courtesans feared geisha stealing their customers, regulations at the time forbade geisha from forming personal relations with customers. In fact, they were not even allowed to sit near guests. However, patrons visiting the courtesans gradually began to gravitate towards the less expensive and much more socially accessible geisha.
In Kyoto, fully-fledged geisha are known as geiko. A maiko is a young lady training to become a geiko, usually between the ages of 15-20. She will train for five years in order to call herself geiko. Tea ceremony, flower arranging, traditional dancing and singing, and musical instruments like the shamisen are just a few of the skills she must learn. After becoming a geisha, her work is never done. She will continue to take classes and practice to hone her skills whenever she is free. Today, Kyoto geiko or geisha are still the most expensive and highly sought-after of all geisha.
These days, many geisha and okiya, much like everything else, have adapted to change with the times. While it is still true that the most exclusive geisha will only entertain guests who have been introduced through an established patron, many other okiya have opened themselves to a whole new class of customers. Okiya like Yoshinoya in Tokyo have gone online to share their craft; they even allow English visitors to book a dinner with a bilingual geisha.
Sources: YouTube See U In History/Mythology.
(Video) Surprise Were Made, Teary Reunion Between Mother-Son Duo After 2 Years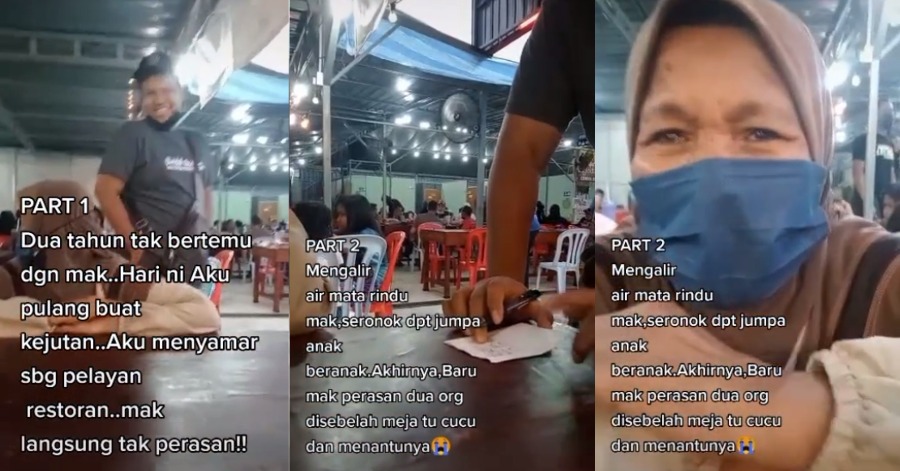 Having the golden chance to meet our own beloved parents at hometown after a very long period of waiting because of the Movement Control Order (MCO) commencement here in Malaysia would be such blessings for all the children. Some people do not have to experience this type of situation because they live near their parents but for some people, they had to live so far away from their hometown and this has made the longing feeling that they have to be stronger.
Since the restriction to travel across states has been lifted up recently, a lot of children decided to surprise their own parents in a lot of creative ways possible. In the end, the teary reunion that they have after that is worth waiting for. That is exactly what happens in this emotional video that went viral on TikTok. People would surely cry watching it.
In the video, it stated that the son has not been able to see his own mother in his hometown for 2 years due to the restriction made to prevent the spread of COVID-19. Because of that, he decided to surprise his mother by being a waiter at the restaurant that his mother went to have dinner. Surprisingly, his mother did not notice anything at all.
In part 2 of the video posted a little while later, he then revealed himself towards his mother, and then his mother realized that the waiter is her son and the other two people sitting at the next table were actually her grandchild and also her daughter-in-law. It was such a very heartfelt reunion that they have between the son and also the mother.
Looking at the comments section, a lot of netizens were also touched and getting sad by the reunion that they have.
Sources: TikTok 2411aR.
Sunway Malls To Launch E-Commerce Platform On Oct 27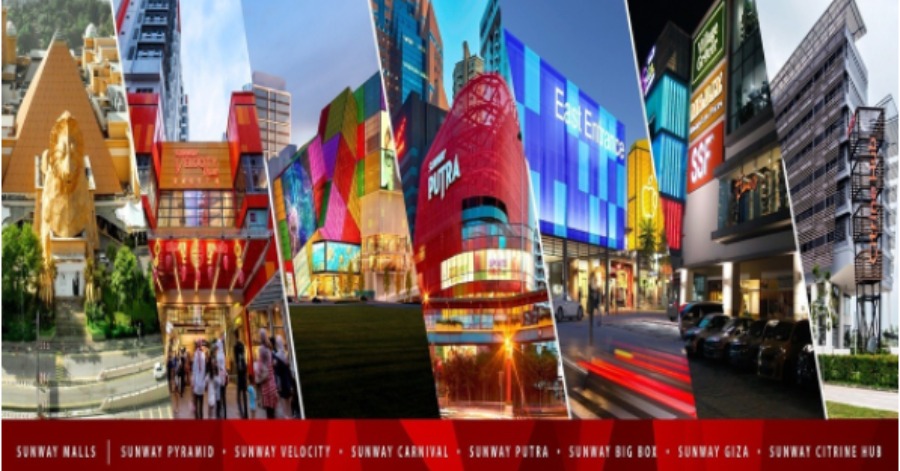 KUALA LUMPUR, Oct 19 — Sunway Malls will be rolling out its e-commerce platform on Oct 27, 2021 to complete its physical and digital mall presence.
In a statement today, the mall group operator said the platform, called Sunway eMall.com, comes at a time when online presence has gathered strong traction due to COVID-19.
"The venture into digital space opens up new markets and possibilities for Sunway Malls.
"We are not time and geographical bound," said Sunway Malls & Theme Park chief executive officer H.C. Chan.
He said Sunway eMall.com will complement its current combined 4.5 million square feet of physical retail space of seven malls.
"It amalgamates our seven physical malls presence into one digital mall.
"Through this exercise, Sunway Mall's portfolio has also grown to eight malls, physically and digitally," he said.
Chan added that an initial 200 merchants from various trade categories such as fashion, home & living, beauty, health & wellness, food & beverage e-vouchers, and others will be on board its e-commerce platform with 30,000 stock-keeping units (SKUs).
Participating merchants include Sony, Huawei, Sketchers, Li Ning, Braun Buffel, Aldo, L'Occitane, Christy Ng, Hooga and more.
The mall group projects to grow the numbers to 500 merchants with 100,000 SKUs over the next 18 months.
"The official launch of Sunway eMall.com will also enable Sunway Malls to offer an online-to-offline (O2O) journey with the convergence of both online and offline shopping experiences.
"Additionally, what separates pure e-commerce players is the option for in-store collection apart from delivery, which is a further catalyst in driving more footfall into our malls," said Chan.
It is also anticipating the e-commerce platform to be a contingency against unforeseen geographical or retail sub-sectors lockdown.
Citing a report from tech company Facebook and global management consulting firm Bain & Company, Chan said an estimated 70 million people have transited to shop online in six Southeast Asian countries including Malaysia since the pandemic began.
Facebook and Bain & Company further projected that average online spending will expand by 60 per cent this year from US$238 (RM990) per person in 2020 to US$381 (RM1,585) per digital consumer.
Meanwhile, overall online retail share in Southeast Asia surged from five per cent in 2020 to nine per cent in 2021, the report added.
It also said that over the next five years, Southeast Asia's e-commerce sales are estimated to grow by 14 per cent per year with online shoppers forecast to reach 380 million by 2026.
Chan said the group's physical malls have shown signs of good recovery with the complete reopening of the retail sector.
As of October 2021, preliminary indicators have shown 80 per cent traffic normality compared to the same pre-pandemic period of 2019, with shoppers making a strong return to Sunway Malls at the beginning of the fourth quarter.
"The number is expected to pick up pace heading nearer to the year-end festivities.
"Sunway Malls is optimistic that its recovery can be sustained as Malaysia prepares to move from pandemic to endemic phase with full adherence to safety protocols," said Chan.
He also said the group expects to attain full pre-pandemic level performance in the near term.
Sources: BERNAMA