Brazil's COVID-19 Cases Surpass 20 Million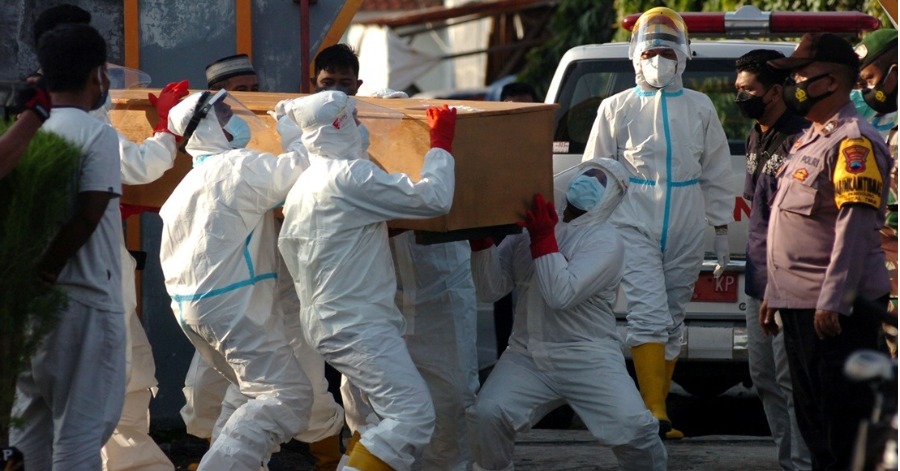 BOGOTA, Aug 5  — The number of confirmed COVID-19 cases in Brazil surpassed 20 million Wednesday after the country reported 40,716 infections in the past 24 hours.
According to Anadolu Agency (AA), some 1,175 coronavirus-related fatalities were also reported, taking the death toll to 559,607.
The Latin American country, with a population of nearly 214 million, has the second-highest death toll after the United States and ranks third in terms of the number of cases reported.
While over 142 million people in the country have received at least one dose of a vaccine, the number of cases reported per day continues to rise.
Sources: BERNAMA
Honda To Build Small Rockets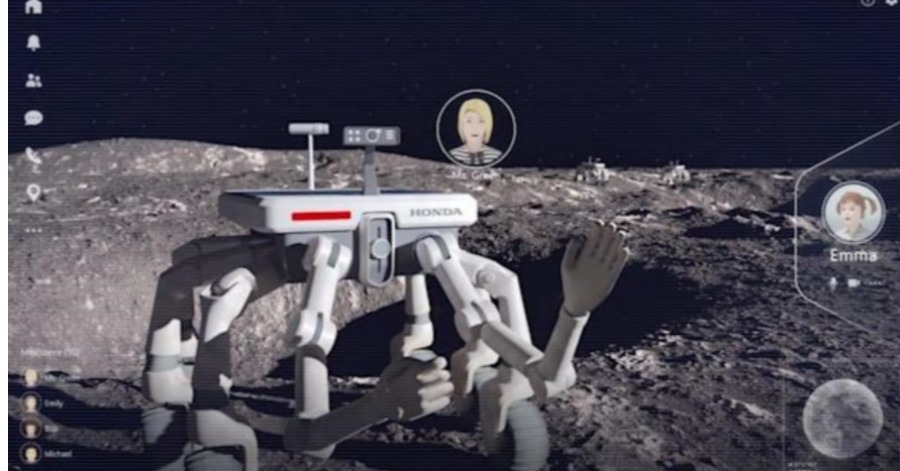 TOKYO, Oct 1  — Honda Motor Co said Thursday that it will build small reusable rockets for satellites, aiming to launch a test vehicle by 2030, Japan's Jiji Press reported.
The Japanese automaker plans to make rockets that carry satellites to an altitude of up to 2,000 kilometres.
The move comes as the Japanese automaker thinks that space will provide it with new business opportunities. It started developing a small rocket in late 2019.
Demand for satellites is growing for use in onboard communication and weather observation. But rockets to launch satellites are in short supply.
Honda will use the technological know-how it acquired through the development of self-driving cars.
By applying the control and guidance technology of self-driving cars, the company hopes to retrieve some parts of the rocket it launches and reuse them, thereby reducing costs.
"We'll aim to launch a suborbital satellite in the 2020s," said Atsushi Ogawa, an operating officer at Honda's research and development arm, Honda R&D Co.
The automaker also said it will promote research on robots that can be operated by remote control on the moon.
In February, the company launched joint research with the Japan Aerospace Exploration Agency, or JAXA, on the robots.
Honda plans to use the avatar robot technology it is developing, aiming to reduce risks experienced by astronauts by allowing people to work on the moon from Earth.
Sources: BERNAMA
More Than 20 Million of Adult Population Fully Vaccinated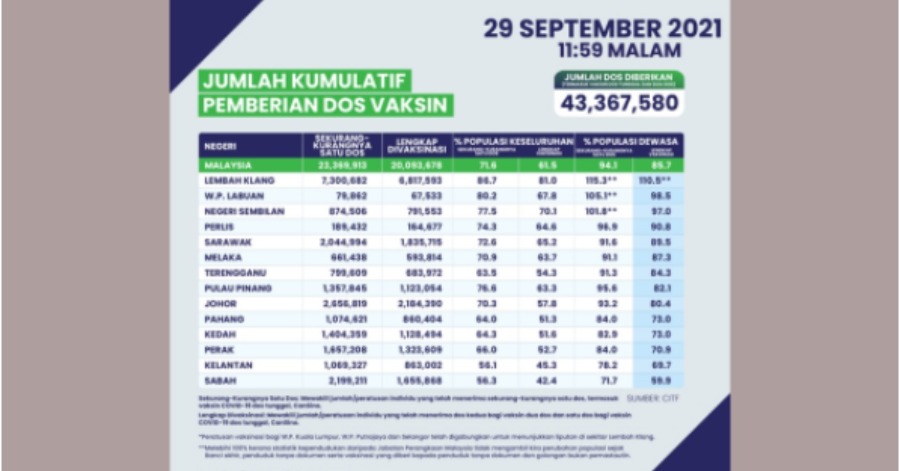 KUALA LUMPUR,  Sept 30  –A total of 20,053,472 individuals or 85.7 per cent of the adult population in the country have completed their COVID-19 vaccination as of yesterday.
Based on the Health Ministry's data on COVIDNOW, 22,017,043 individuals or 94.1 per cent  of the adults in the country have received at least one dose of the vaccine until yesterday.
It also showed 40,206 individuals or 1.3 per cent of the adolescents, comprising those age between 12 and 17, having completed the vaccination as of yesterday.
A total of 310,661 doses of the vaccine were dispensed yesterday, with 190,599 doses as first dose and 148,062 doses to second dose recipients, bringing the number of doses dispensed under the National COVID-19 Immunisation Programme (PICK) to 43,367,580.
PICK was launched on Feb 24 this year to curb the spread of the COVID-19 pandemic.
Meanwhile, a total of 208 deaths due to COVID-19 were reported yesterday (Sept 29),  with 68 of them brought in dead (BID),  bringing the total death due to the virus in the country to 26,143.
On the total death reported yesterday, only 88  cases were the actual deaths reported for the day, while the rest were backlog cases.
Sources: BERNAMA
(Video) Witness Dinosaurs Back From Extinction In Sabah, This Is 'Jurassic Land Kiulu'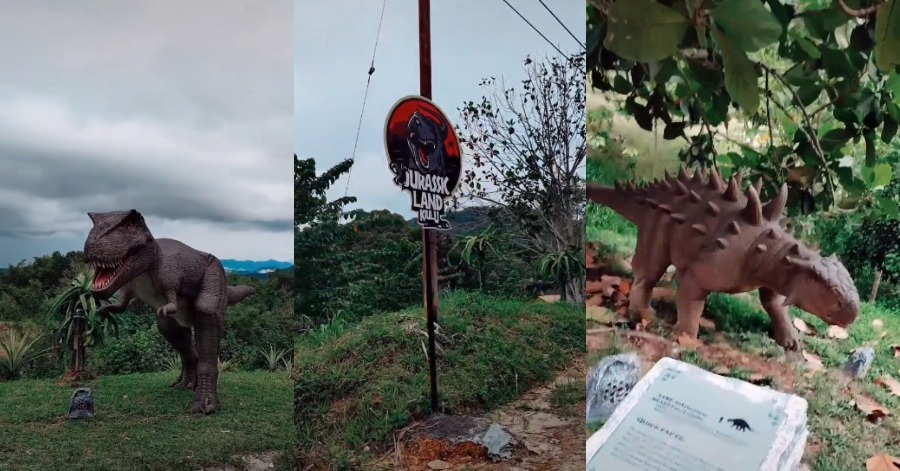 Jurrasic Land Kiulu is absolutely a brand new tourism attraction located specifically in Sabah and it is definitely Southeast Asia's answer to the famous Jurassic Park. This is because the particular family park is actually inspired by the Jurassic Park movie franchise and it is to offer such a unique experience to all the visitors that wanted to come.
The park will feature amazing animatronic dinosaurs placed strategically around the three-acre land to aim for Jurassic Land Kiulu to become the next eco-tourism destination in Sabah. It is managed by Visiont Ventura and the particular park also would boast a cafe, flying zip-line, jumpoline, and also cycle-8 park just for public viewing.
This dino-themed family attraction will be the talk of Kota Kinabalu as it lies in the Tuaran district. In a matter of fact, Kiulu was finally selected due to the natural environment and also eco-tourism opportunities there. To make things more interesting from the park, all the visitors would have unobstructed views of majestic Mount Kinabalu.
Dinosaurs that are found there:
Tyrannosaurus Rex
Velociraptor
Pteranodon
Triceratops
Stegosaurus
Spinosaurus
Dilophosaurus
Ankylosaurus
Jurassic Park Kiulu Address:
Kg Bungalio
KM 3.5 Jalan Kiulu Tamparuli
89250 Sabah, Malaysia
1. Weekday Ticket Prices (Adult – RM25, Children & Seniors – RM15)
2. Weekend, Public and School Holidays (Adult – RM35, Children & Seniors – RM25)
3. Annual Pass (Adult – RM150, Children & Seniors – RM100)
Sources: TikTok Fanuel Abel, Facebook Jurassic Land Kiulu.