Emma Mckeon Dominates Olympics Swimming With Record 7 Medals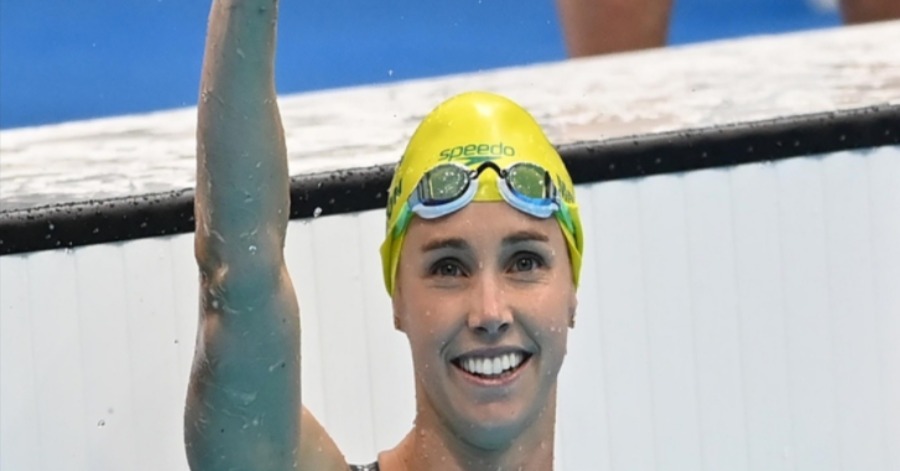 ANKARA, Aug 2  — Australian Emma McKeon clinched two more gold medals at the Tokyo Olympics on Sunday, becoming the first female swimmer to win seven medals at a single Games.
According to Anadolu Agency, the 27-year-old first won the 50-metre freestyle with a time of 23.81 seconds, a new Olympic record, before helping Australia claim gold in the 4×100 medley relay.
The Australians finished with a time of 3 minutes, 51.60 seconds, breaking the previous Olympic record of 3:52.05 set by the United States in 2012.
McKeon will return home with four gold medals and three bronze, equalling Soviet gymnast Maria Gorokhovskaya's record for most medals won by a woman at a single Games.
The Australian swimmer's two other gold medals in Tokyo came in the women's 100-metre freestyle and 4×100-metre freestyle events, while she won bronze in the women's 100-metre butterfly, 4×200-metre freestyle, and mixed 4×100-metre medley.
She also bagged a gold medal, two silver, and a bronze at the Rio Olympics in 2016.
Sources: BERNAMA
Food Review: COVID-19 Variant Getting Stronger, Try These 5 Foods To Boost Immune System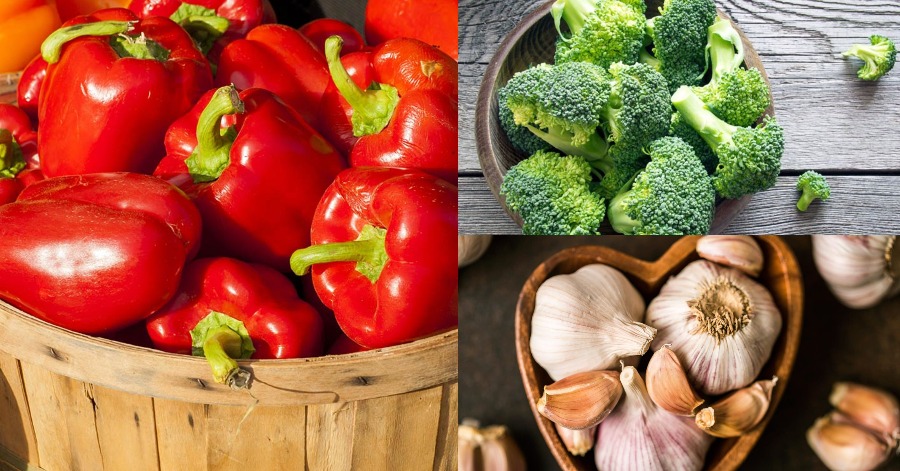 COVID-19 cases continue to rise, taking daily precautions such as washing your hands, social distancing, exercising, and getting enough sleep is key to lowering the risk of infection. COVID-19 was declared a global pandemic by the World Health Organization. Maintaining a healthy diet to help boost your immune system may also give you an edge.
Individuals with certain pre-existing illnesses like diabetes, hypertension, cardiovascular disease, and respiratory issues are at a higher risk of having COVID-19 complications, it also aggravates with age as the general immunity reduces as you get older. It is important for your immune system to stay in tip-top shape. Try these 5 foods.
1) Yogurt
Yogurt is a great source of probiotics, which are good bacteria that can help promote a healthy gut and immune system. Recent studies have also found probiotics to be effective for fighting the common cold and influenza-like respiratory infections. Sarin recommends choosing plain yogurt rather than anything too flavored or sweetened and topping it with fruit and honey.  Those on a dairy-free diet can still benefit from almond milk and coconut milk yogurt options.
2) Broccoli
Broccoli is also rich in vitamin C. Just half a cup contains 43% of your daily value of vitamin C. Broccoli is packed with phytochemicals and antioxidants that support our immune system. It also contains vitamin E, an antioxidant that can help fight off bacteria and viruses. To get the most out of this powerhouse vegetable, eat it raw or just slightly cooked.
3) Garlic
Not only is garlic full of flavor, but it's packed with health benefits such as lowering blood pressure and reducing the risk of heart disease. Garlic's immunity-boosting abilities come from its heavy concentration of sulfur-containing compounds, which can help fight off some infections. Garlic has been shown in the past to help ward off the common cold. It is an easy vegetable to work into your diet. You can add to it anything from pasta sauce and salad dressings to soups and stir-fry dishes.
4) Red Bell Peppers
Red bell peppers reign supreme when it comes to fruits and vegetables high in vitamin C. One cup of chopped red bell peppers contains about 211% of your daily value of vitamin C. That is about twice more than an orange has. Vitamin C contributes to immune defense by supporting a variety of cell functions and can lower the risk of respiratory infections. It can also help the growth and repair of tissues in your body. Daily intake of vitamin C is essential for good health because our bodies do not produce it naturally.
5) Mushrooms
While sun exposure is the best source of vitamin D, it can also be provided by some foods, including mushrooms. Mushrooms as a vitamin D source found that the 'sunshine vitamin' can help enhance the absorption of calcium, which is good for bone health and may also protect against some cancers and respiratory diseases. Mushrooms are great as a side dish or appetizer.
Sources: healthline.
Food Review: 'Cake O'Clock', A Delicious Homemade Cake To Make You Satisfied!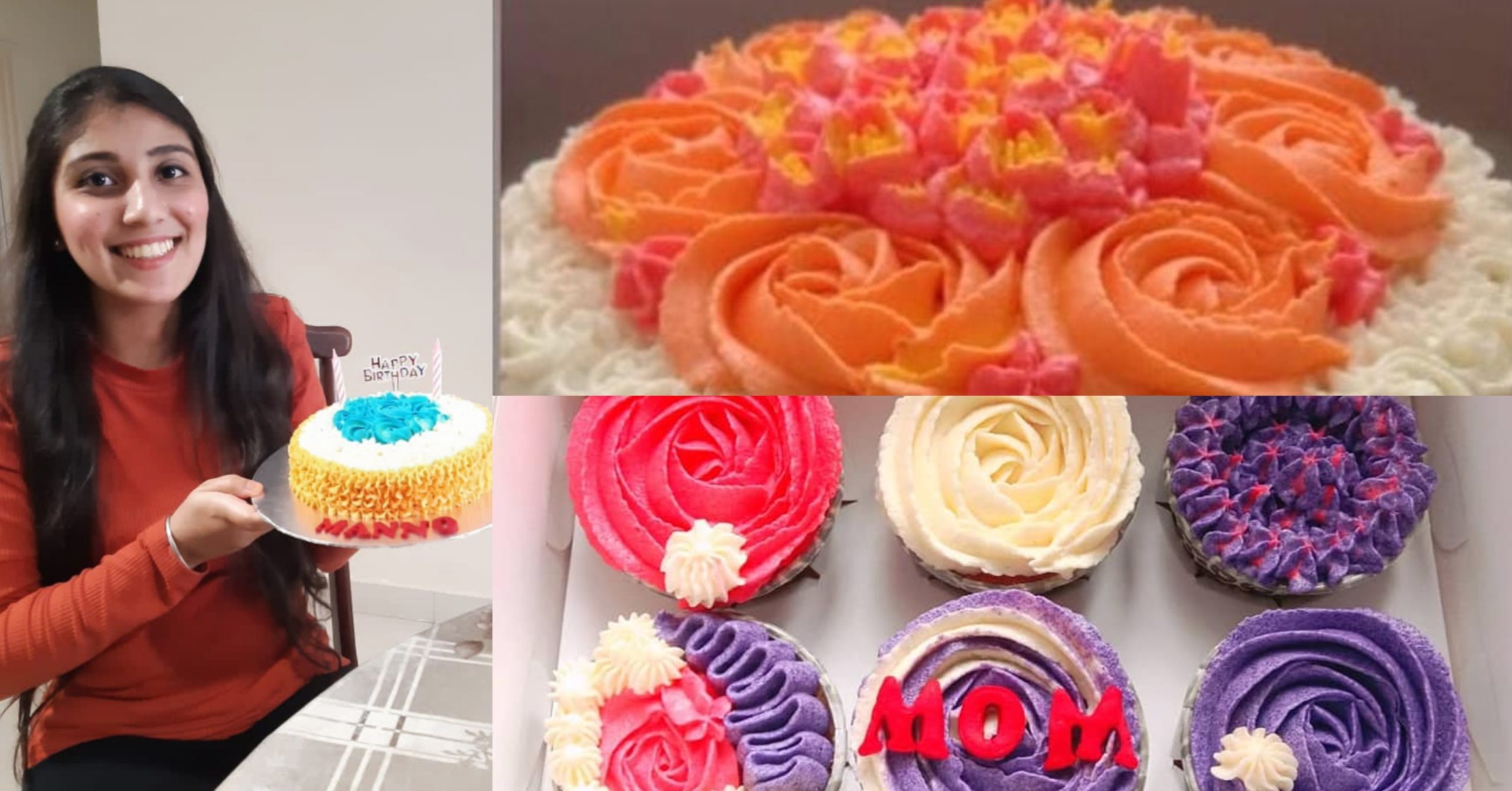 Cake lover, this article is for you! The best way to compliment any occasions like birthdays, anniversaries or even the smallest achievement is with something sweet and delightful. Of course, I'm talking about cakes! It is never a dull day with cakes and there's always something that feels truly special about cakes.
These days, cake customization has become a trend. From quirky themes to cartoon characters, cakes come in all sizes, shapes and flavours to satisfy our taste buds. Not only that, home-baker have caught up with the trend to bring their delicacies online and available to everyone.
You don't necessarily need to be a professional when it comes to baking. It's all about your passion for it and using the right ingredient of course.
Speaking of cakes, there is something about homemade cakes that simply can't be replaced by store-bought ones.
Taking the first step, even though the turnout isn't always perfect, isn't what matters. What matters is that you stepped out of your comfort zone to get what you've always wanted. From a mere passion, Cake O'Clock is now a home-based cake business that is still thriving.
From the name itself, I would say that there is no specific time to have cakes as you can eat them at any time and anywhere.
The Baker
Based in Taman Maluri, Cheras, Miss Simrandeep Kaur is a self-taught home baker who bakes wonderful cakes. Using just simple yet quality ingredients, this young baker manage to capture the hearts of many customers with her home-baked delicacies.
She started off in November 2020 but before taking her business online, Simran took about two months to prepare not just the ingredients but also herself as she wanted to increase her knowledge in the baking field.
Simran has always loved baking but hesitated to turn it into a business. She often ponders on how other cake businesses have grown and wondered what would it feel like for people to taste her baked goods. Thanks to her supportive family and friends, Simran managed to convert her passion into home-based entrepreneurship.
Not only is she a baker, but Simran is also a full-time student at IUMW, doing her Bachelor in Finance. Being a full-time student with a business to handle is not an easy thing but Simran manages to pull it off with the strength and support system she has. Using her knowledge in finance that she gained through her degree journey, Simran single-handedly manages the monetary documentation for her home-grown business. That's a proud achievement, isn't it!
Best-Selling Cakes
Every cake baked with love is special. The fact is that cakes baked at home are extra special because it is made with love and that it comprises of original products. This means homemade goods can be delivered to others, packed with the warmth of classic homemade taste.
Some of Cake O'Clock's best selling cakes and a must-try are :
Almond cakes
Orange cakes
Blueberry Cheesecake
Brownies with various toppings
Not only does Simran bakes these scrumptious cakes, she also does cakes such as:
Eggless/ with egg cakes that comes in butter, almond and orange flavour
Customized buttercream icing cakes
Loaf cakes
Cupcakes with customized frosting and fillings
Strawberry, Oreo and other types of cheesecakes
Vegetarian cakes
The cake that caught my attention is the loaf size cake. Sometimes we crave just a slice or a small portion of cake. However, most bakers and bakeries only sell whole cakes. But with Cake O'Clock, you can purchase their loaf size cake to satisfy that tiny craving of yours. You can even order plain cakes without any frosting.
Besides that, all the ingredients used in these cakes are halal, so you need not worry more. Also, for vegans and vegetarian cake lovers, this is definitely a must-try cake for you as they offer vegetarian cakes too.
To order, simply head to Cake O'Clock Instagram or Facebook page and order 2-3 days in advance.
So what are you waiting for? You don't really need an occasion to savour these yummy cakes. Head to Cake O'Clock and place yours now!
Sources: Cake O'Clock
Tokyo Paralympics: Different Fates For Two National Swimmers Despite Missing Finals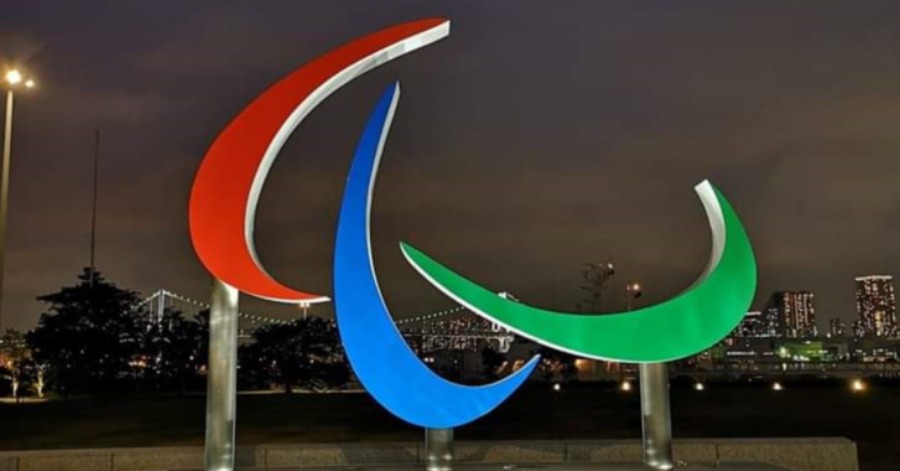 TOKYO, Aug 27 — Two national swimmers suffered different fates despite failing in the qualifying stage on the third day of the Tokyo Paralympic Games today.
Despite finishing in last position in the second qualifying heat of the S5 women's 50 mm butterfly (physical disabilities) category, Brenda Annellia Larry put on a commendable performance by improving on her personal best in the competition held at the Tokyo Aquatics Centre.
The 16-year-old Sabahan clocked 1 minute 00.62 second (s) to finish seventh.
The country's youngest athlete to the Tokyo Paralympics previously had recorded a personal best of 1: 09.72s in Singapore in 2019.
Chinese swimmer Dong Lu won the heat in a time of 40.74s followed by her compatriot Jiao Cheng who did 43.05s while third place went to Brazilian swimmer Joana Maria da Silva Neves Euzebio (46.32s).
Brenda finished 13th out of 14 swimmers from the two qualifying heats with only the top eight making the cut for the final.
Meanwhile, another national swimmer, Jamery Siga, was clearly frustrated when his dream to at least renew his personal best in the men's category of the same did not materialise after clocking 40.32s.
His previous best personal best was 38.28s done at the World Swimming Championships in London in 2019.
The 36-year-old Sarawakian admitted that a poor start in today's competition resulted in him finishing in last place in the third qualifying heat.
Jamery, for whom this is his third Paralympic appearance, finished sixth in the heat while Tao Zheng from China topped the competition and also broke the world record with a time of 32.34s, followed by Yaroslav Semenenko of Ukraine with 34.55s while host swimmer Kaede Hinata took third place with a time of 37.8s.
Meanwhile, Jamery, who was stricken by polio at the age of five, which caused his right arm to shrink, also revealed that his campaign at the Tokyo Paralympics is probably his last given his advanced age if he wants to compete in Paris in 2024.
"I apologise to all Malaysians for not being able to do my best, maybe this is my last Paralympics, age is also catching up," he told Bernama in a tearful voice.
However, he is still interested in continuing to represent the country and will return to focus on his next missions in tournaments as well as other sporting events, including the Asian Para Games in Hangzhou, China next year.
Sources: BERNAMA