Fascinating! Here Are 7 of The Most Beautiful Prisons Around The World!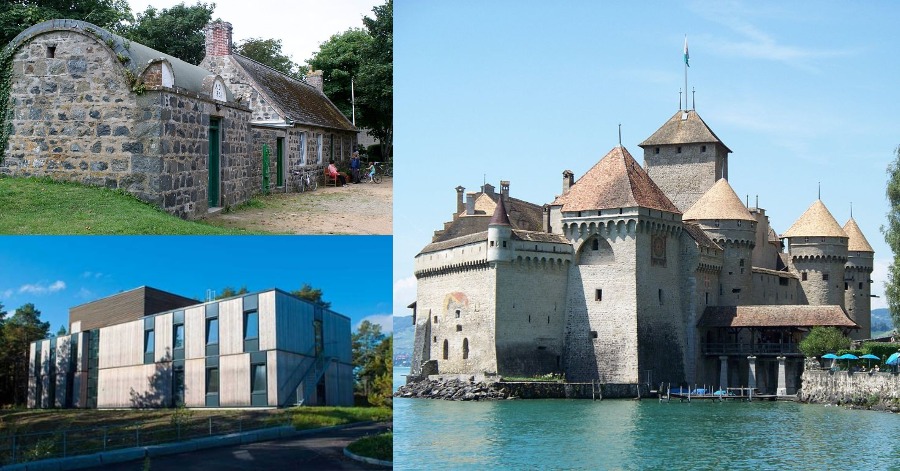 For your information, not all prisons are colorless concrete boxes. In fact, located around the world from Denmark to England to India, there are actually high-security facilities that would feature stunning architecture and also interior design. Prisons are meant for criminals where they get to spend a considerable number of years of their lives behind the bars. Some countries believe prisons do not typically have to be such a place where its occupants would suffer.
There are prisons that, despite being legit prisons, are the exact opposite of what people usually described as a place that is gloomy and depressing. Many of the beautiful prisons are centuries-old, but some are more modern and feature sleek, simple designs. These are actually 7 of the most beautiful prisons that are located all over the world.
1) Alcatraz Prison
Alcatraz Island was a jail until 1963 and remains the most famous prison in the world, with San Francisco Bay serving as home. The jail is set on 22 acres of the 47-acre island, with mystery and romance being the themes of being sent into exile from the human world here, where stunning geographic views of water and sky may be comfort and relief from the idea that escape can come only through the justice system. Today, the jail operates as a National Park and offers daily tours as a sightseeing destination.
2) Sark Prison
Sark Prison on Sark Island in Guernsey is known as the world's smallest prison and, made of stone and without windows, is still operating for jailbirds to be held overnight or for brief stays, say for a drunken disorderly arrest. Waking up inside the monument-like atmosphere must be damp and dark, as ventilation is not the name of the game for this tiny postage stamp-sized jail, surrounded by the vast sea. This juxtaposition of water, sky and the island atmosphere make this an unusual but stunning location for this quaint 1856-era jail.
3) Kresty Prison
Located in St. Petersburg, Russia, this jail, which houses 10,000 prisoners, is announced to be closed soon, made over into a hotel complex, with an upscale edge because of overcrowding, but its architecture is more reminiscent of the Medici palaces in Florence, Italy, than a jail. Gorgeously constructed, it seems almost fairy-tale-like from the outside. Inside, conditions are cramped, with the jail three times more occupied than it should be. Plans are to move the prisoners to a new St. Petersburg jail when construction is complete.
4) Halden Prison
Modernized and listed as the most humane prison on earth, Norway is home to Halden, a facility that also aims to be humane and interesting. Of the facility, Time Magazine writes, "To ease the psychological burdens of imprisonment, the planners at Halden spent roughly $1 million on paintings, photography and light installations. According to a prison informational pamphlet, this mural by Norwegian graffiti artist Dolk "brings a touch of humor to a rather controlled space". Officials hope the art — along with creative outlets like drawing classes and wood workshops — will give inmates "a sense of being taken seriously". The site continues that, "at Halden, rooms include en-suite bathrooms with ceramic tiles, mini-fridges and flat-screen TVs". It is a high-security prison, however, despite the modern architecture, art, and television.
5) Chillon Castle
This castle in Switzerland, in the Lake Geneva area, has served many functions, with its dramatic face set against a stormy sky. Gorgeous architecturally, especially from a distance, this castle has served as a medieval fort, military enforcement station, and prison. It also has served as a private residence as well, serving summer needs and is set right amidst the Alps. This attraction even boasts a moat; a visit here is well worth it, but don't forget the camera.
6) Château d'If
This stunning yet strange compound, with its silo-like buildings and historic value as it is cited as the setting for the writer, Alexandre Dumas's, "The Count of Monte Cristo," the only real way to visit or photograph this gem is via boat at the Vieux Port in Marseille, France. The island, itself, is named If, and the compound offers a striking testament to its past as a prison, which was extreme in terms of environment, with the winds kicking in off the ocean with rabid and vicious strengths and effects. Many held here historically did go insane.
7) Fremantle Prison
Fremantle Prison, in Western Australia, ironically, once depended on the work of the prison camp to create limestone aquifers, which supplied the prison with a good water supply that later was sent locally abroad via ship. The aquifers now sit empty, ghosts of another time, manifesting as tunnels void of water. The prison took its first prisoners in 1860 and was open until 1991. Harsh conditions abounded, with solitary confinement cells, whipping posts, and gallows where executions were routinely held for the condemned.
Sources: CriminalJustice DegreeHub.com.
Amazing! These Are 7 Most Unusual McDonald's In The World!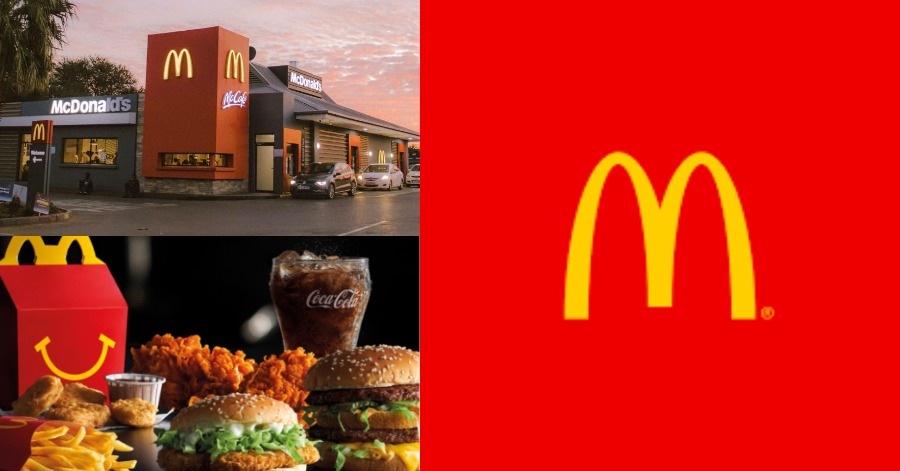 One of the most famous fast food, not just in our country but the whole world would be McDonald's and we're all lovin' it! McDonald's began as an American fast-food business, but it rapidly grew to include stores all over the world.
Despite the fact that the food chain's menu is fairly the same around the world, several of its locations provide a distinct dining experience for hungry consumers.
Here are some locations with the world's most unusual McDonald's and here's a hint, our country is in it too!
1. Taupo, New Zealand
The McDonald's in Taupo, New Zealand, is the first on our list. A retired DC3 aircraft houses a portion of this McDonald's. Guests may dine and watch the cockpit from inside the plane! The aircraft was designed in 1943 in California and operated as a passenger airliner in Australia until 1961. The plane was thereafter utilized by the New Zealand Post Office until 1984 when it was decommissioned.
2. Houston, Texas
To celebrate its next-door neighbor, the NASA Space Center, Houston, Texas has a space-themed McDonald's. On the roof of the restaurant, there is also a giant astronaut carrying a massive order of fries. All of the McDonald's figures are dressed in space suits and standing against a starry background in the restaurant's interior, continuing the space motive.
3. Sedona, Arizona
The name "Golden Arches" has become associated with McDonald's. The McDonald's in Sedona, Arizona, on the other hand, chose a turquoise-colored "M" instead of the Golden Arches. City authorities were concerned that a yellow-colored "M" would contrast with the natural red-rock, mountainous scenery when the Sedona McDonald's opened in 1993. As a result, the Golden Arches were painted turquoise to blend in with the city's natural surroundings.
4. Hangzhou, China
This McDonald's in Hangzhou, China, is maybe the most contentious McDonald's in the world. The Hangzhou McDonald's is housed in a home that previously belonged to former Taiwan leader Chiang Ching-Kuo and is located near the city's famed West Lake. Hangzhou officials recognized the property as a cultural heritage site in 2003, and there were original plans to turn it into a museum.
5. Kristiansand, Norway
The McDonald's in Kristiansand, Norway, appears to be housed within a city hall building. In actuality, the structure that presently houses McDonald's was formerly a bank, and the original main doors are still in place.
6. Paris, France
Since 1998, a Parisian McDonald's has occupied a structure that was constructed in 1892. What is currently a McDonald's was formerly a restaurant at 119 Rue Saint-Lazare. Various parts of the structure were designated as a Historic Monument in 1997.
7. Birch House in George Town, Penang, Malaysia
In 1908, the Birch House in George Town, Penang, Malaysia, was utilized as a tin smelting facility known as Eastern Smelting. The McDonald's at the Birch House is now two floors high, open 24 hours a day, and has a contemporary drive-through connected.
Sources: The Vintage News
(Video) Get Yours Now! Nestle Giving Out Vintage Tin Coin Boxes!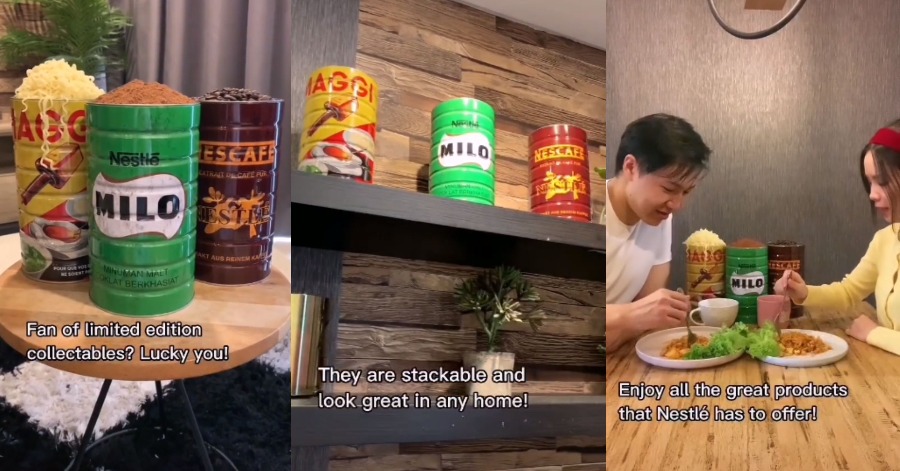 Nestle is actually a famous Swiss multinational food and drinks processing conglomerate corporation headquartered in Switzerland. It is the largest food company in the world, measured by revenue and other metrics. It ranked No. 64 on the Fortune Global 500 in 2017 and No. 33 in the 2016 edition of Forbes Global 2000 list of largest public companies.
Its products include baby food, medical food, bottled water, breakfast cereals, coffee and tea, confectionery, dairy products, ice cream, frozen food, pet foods, and also snacks. Very popular in Malaysia too. Recently, Nestle has announced that they are giving out their own design vintage limited edition collectibles. This is how you can win it.
Easy ways to win Nestle vintage limited edition collectibles:
Nestle Malaysia will be giving out retro-design tin coin boxes.
Purchase any Nestle products above RM50 at Tesco or Lotus's.
There are in total of 3 designs which released 1 each week that you should collect.
You surely do want to miss these collectibles as they are stackable and look great in any home.
Enjoy all the great items from Nestle.
This amazing offer is happening from 2nd of September 2021 until 22nd of September 2021 with these details:
Milo: 2nd to 5th September 2021.
Nescafe: 5th to 12th September 2021.
Maggi: 13th to 19th September 2021.
Sources: TikTok Shawn Loong.
Important To Know! You Need to Stop Mispronouncing These 9 Words!
The English language is not always easy. Sometimes they look simple but can be tricky. Even after you know the spelling and the meaning of certain words, you still need to figure out how pronounce them.
Some words are easy to say, while others trip folks up all the time.
Here's a compilation of a list of some of the most often mispronounced terms in English. Make sure you know how to pronounce things correctly so you are not laughed at!
1.
The açai berry has gained popularity in recent years as a result of the açai bowl, a morning favorite. However, this does not imply that consumers are correctly pronouncing the fruit's name when they place their orders. People will pronounce it ah-ky, ah-ky-ee, or even ah-sigh, but it should be pronounced ah-sigh-ee.
2.
Co-lo-nel. Sounds weird but that's how people usually pronounce it. Consider the initial "l" of the word "colonel" to be a "r," at least when speaking it out loud. It should sound as though you're talking about a popcorn kernel.
3.
Dachshunds, as their name suggests, are of German origin. It comes from the German terms dachs, which means badger, and hund, which means dog. These canines are commonly referred to as dash-inds and dash-hounds by English speakers. So, how do you pronounce it correctly? Dahks-hund or dahks-hunt are both acceptable pronunciations.
4.
The term "err" rhymes with "hair" in American English. However, it rhymes with "she" in British English. Although these are both correct pronunciations, if you live in the United States, you should say air.
5.
This caffeinated beverage's first syllable is not pronounced "eks." Rather, it has a gentle "es" sound, thus the word is pronounced es-press-o.
6.
The word "Quinoa" does not contain three syllables, and the "o" is not heard. The "q" becomes a "k," and the word is pronounced keen-wah. The name of the grain is derived from the Quechuan word kinuwa, according to University of Pennsylvania language professor Victor Mair's website.
7.
When did the term "triathlon" get an extra "a"? People all throughout the world, including triathletes, pronounce it tri-ath-a-lon! It may not come up frequently in conversation, but if it does, be sure you say tri-ath-lon with only three syllables.
8.
Though the word "jewellery" appears to have three syllables, it only has two—at least if you say it correctly. The correct pronunciation is jool-ree.
9.
The mispronunciation mis-chee-vee-us, according to Merriam-Webster, comes from the 16th century. While many people still use it now, it is inaccurate. The only way to pronounce this word correctly is mis-che-vous.
Sources: Best Life