Fires Rage Around The World A Lot, Here Is What It Devastatingly Looks Like!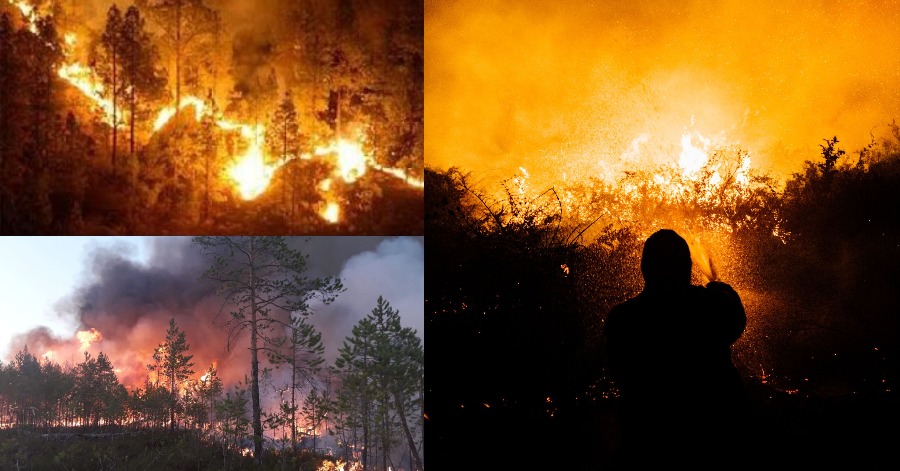 Countries across the northern hemisphere this summer are experiencing the worst fires in years of recorded history, with large swaths of land and entire towns in Europe, North America, and Russia consumed by flames since the start of July. Though many of these countries are used to summer fire seasons, climate change is making the hot, dry conditions that allow fires to catch and spread more common and more intense.
The combination of extreme heat and prolonged drought have in many regions led to the worst fires in almost a decade, and come as the IPCC is poised to hand down a landmark report on the climate crisis. Scientists warn rising global temps due to greenhouse gas emissions are increasing the risk of fire conditions across the planet.
1) Australia
Record-breaking temperatures and months of severe drought have fueled a series of massive bushfires across Australia. Although recent cooler conditions and rain have brought some respite, more than 50 fires are still burning in the states of New South Wales and Victoria.
Hot and windy conditions are forecast to return to many parts of New South Wales this weekend and authorities in the Australian Capital Territory (ACT) have declared a state of emergency as massive bushfires rage south of Canberra.
2) California
In the US, firefighters in northern California are battling the largest single wildfire in state history. The Dixie Fire, named for the road where it started nearly four weeks ago, has grown to an area of 725 square miles. Just 21% of the blaze is contained, according to the California Department of Forestry and Fire Protection. It has scorched an area more than twice the size of New York City.
Heatwaves and historic drought tied to climate change have made wildfires harder to fight in the American west. California's fire season is on track to surpass last year's season, which itself was the worst fire season in recent recorded state history. California's raging blazes were among 107 large fires burning across 14 states, mostly in the west.
3) Amazon
In 2020, things are no better and, in all likelihood, maybe worse. According to the Global Fire Emissions Database project run by NASA, fires in the Amazon in 2020 surpassed those of 2019. In fact, 2020's fires have been the worst since at least 2012, when the satellite was first operated. The number of fires burning the Brazilian Amazon increased 28 percent in July 2020 over the previous year, and the fires in the first week of September are double those in 2019.
Despite the surge in fires, international attention has waned in 2020, likely due to the COVID-19 pandemic. Yet the degradation of the Amazon rainforest has profound consequences from climate change to global health. The Amazon rainforest covers approximately eight million square kilometers, an area larger than Australia, and is home to an astounding amount of biodiversity.
4) Turkey
Blazes have swept through swaths of the southern coast for the past 10 days, killing at least eight people. Tens of thousands of people have been evacuated from their homes, and fire has devastated vast tracts of pine forest and agricultural land. Rain brought some respite over the weekend.
5) Greece
Greece has been fighting some of the worst blazes in Europe amid blistering temperatures. Fires have raged across the country for nearly two weeks, leaving dozens needing hospital treatment. Evia, Greece's second-largest island, was under severe threat over the weekend and thousands packed up their belongings and fled their homes.
Already, the extent of the destruction is greater than in previous fire seasons. In the 10 days to 7 August, nearly 57,000 hectares were burnt in Greece, according to the European Forest Fire Information System. The average area burnt over the same period between 2008 and 2020 was 1,700 hectares.
Sources: Down To Earth, DW.
Food Review: Seasonal Beverage Is Back At Starbucks, 'Pumpkin Spice Frappucino'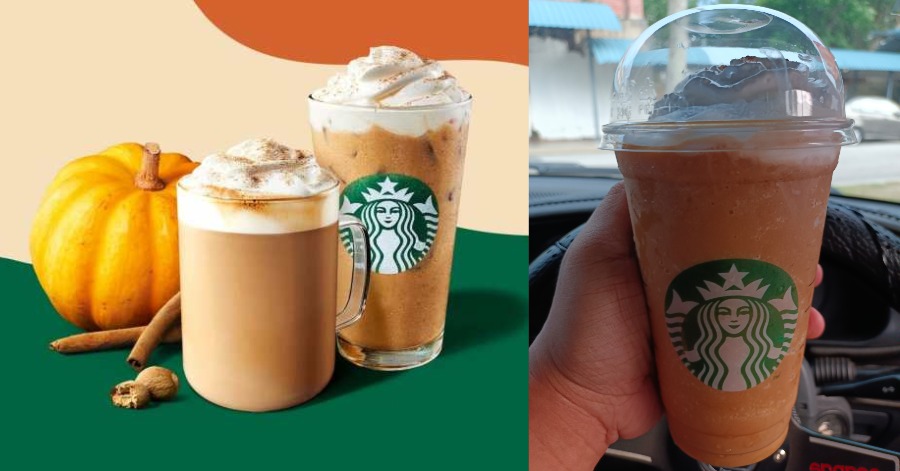 After a long time waiting, the highly anticipated Pumpkin Spice beverage series from Starbucks is back at it again for the season. This is actually such exciting news because our beloved country that is Malaysia does not normally have autumn-themed foods and also beverages items. No introduction is really needed for this delicious blend.
The beverages are immersed in notes of pumpkin, cinnamon, nutmeg, and also clove in a signature espresso and milk medley. The Pumpkin Spice beverage series will be available in three different versions and that is Pumpkin Spice Latte hot and also iced, Pumpkin Spice Frappucino topped with a blend of whipped cream and pumpkin pie spices.
According to the website, it stated "pumpkin plus traditional fall spice flavors, blended with coffee, milk and ice and topped with whipped cream and pumpkin pie spice. Think of it as the ultimate fall care package". So delicious.
The ingredients are:
Ice

, Milk

, Coffee Frappuccino Syrup

 [Sugar, Water, Natural Flavor, Salt, Xanthan Gum, Potassium Sorbate, Citric Acid]

,

Coffee

, Whipped Cream

[Cream (Cream, Mono And Diglycerides, Carageenan), Vanilla Syrup (Sugar, Water, Natural Flavors, Potassium Sorbate, Citric Acid)]

,

Pumpkin Spice Sauce

 [Sugar, Condensed Skim Milk, Pumpkin Puree, Contains 2 Or Less Of Fruit And Vegetable Juice For Color, Natural Flavors, Annatto, Salt, Potassium Sorbate]

,

Pumpkin Spice Topping

[Cinnamon, Ginger, Nutmeg, And Cloves].
Based on my personal opinion, the taste is very delicious and also satisfying. The pumpkin taste is not too overpowering. The mixtures blend with each other so well that it produces a flavor that is so good to the taste.
Sources: Starbucks.
(Video) Jesy Nelson Releases New Song Called 'Boyz', Featuring Nicki Minaj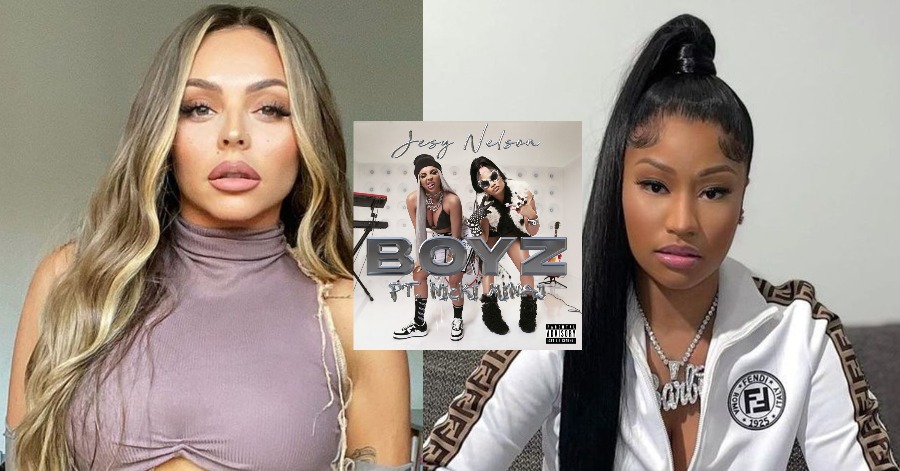 Jesy Nelson who was born on the 14th June 1991 is actually an English singer who rose to prominence as a member of the British girl group called 'Little Mix'. They have become the first all-girl group to win the British version of a show called 'The X Factor' and would go on to become one of the best-selling groups of all time. Then, Jesy Nelson has decided to leave the group. On October 8, 2021, she released her debut solo single 'Boyz' featuring Nicki Minaj.
Jesy Nelson has finally unveiled her first solo single, 10 months after the announcement of her departure from Little Mix. The track samples Diddy's 'Bad Boy 4 Life' and he appears in the video, too. The accompanying music video is set in Southern California. Nicki Minaj previously collaborated with Little Mix on the 2018 song 'Woman Like Me'.
She has recently explained that she is actually going to start a new chapter of her life after leaving the group, she just want to make herself happy. Even though she still do not know what that is going to be, but she really need to look after herself now, she wants to make herself feel better again. Jesy Nelson also insisted earlier this week that while she is no longer in contact with her former bandmates, she still loves them and considers them sisters to her.
Sources: YouTube Jesy Nelson, Independent.
Food Review: McDonald's Creamy Cheese Spicy Chicken Burger Is A Must Try!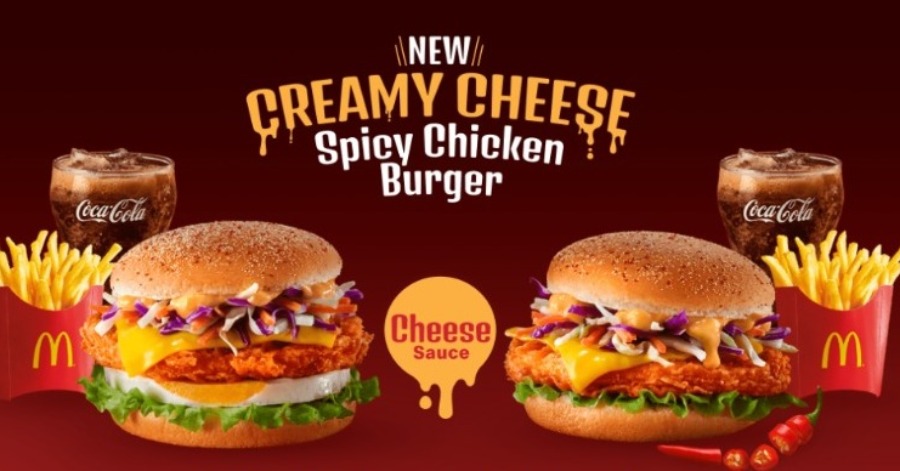 McDonald's offerings have always had a special place in the hearts of many people around the world, including those in Malaysia. McDonald's Malaysia has announced the launch of a brand new burger on the menu.
This October, it's all about the glitz and glam, and it's all about the Creamy Cheese Spicy Chicken Burger's debut! A burger with creamy cheese sauce, spicy chicken patty, and fresh vegetables is a delicious treat. You can even quadruple the burger by adding an egg!
With one bite, there's a lot of flavors going on in your mouth. And their chicken patty is so spicy, juicy, and tender as always. For cheese lovers, you guys definitely would love this burger! The tangy flavor from the creamy cheese sauce will just melt in your mouth, making you want to dig in more.
Basically, it is just like the regular McChicken only that is slightly spicy. The cheese sauce is not so strong and is very much balanced. This new limited edition burger is suitable for those who love spicy food but have a low tolerance for it.
Not only that, Mc Donald's new and limited-edition burger is sure to amaze and entertain. There are movie projectors, theatre seats, and other prizes up for grabs! Simply enter their weekly contest series and show off your movie expertise for a chance to win a LUMOS projector, McD gift cards, GSC Aurum Theatre tickets, and a 3-month Viu subscription. From October 7 to October 27, 2021, you can participate in the contests by like McDonald's Facebook page.
This burger is a must! So don't miss out on bringing these stars home with McDelivery or your nearest McDonald's Drive-Thru outlet for a limited time only.
Sources: McDonald's, McDonald's Facebook, McDonald's Youtube