Food Review: 'Cake O'Clock', A Delicious Homemade Cake To Make You Satisfied!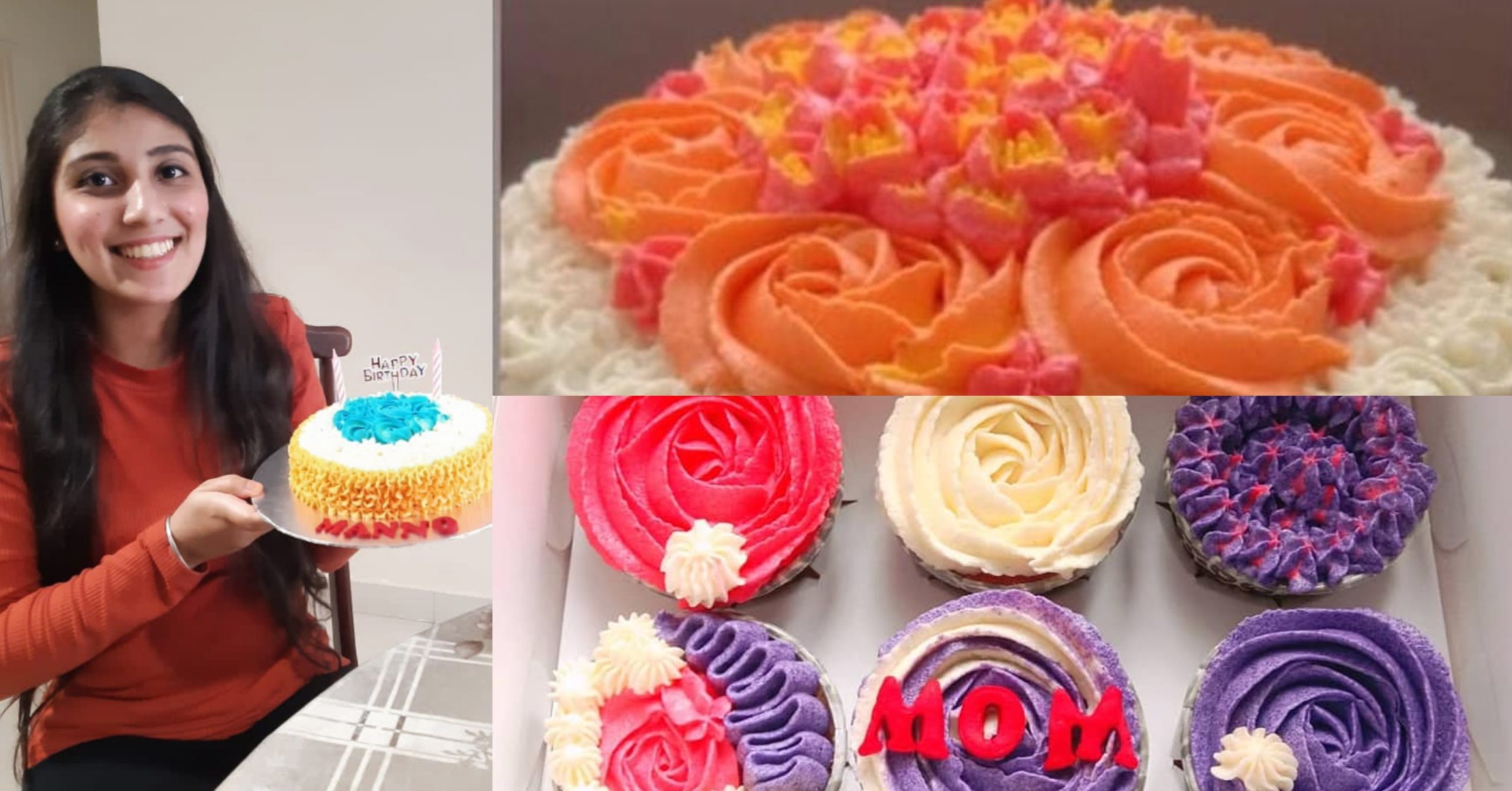 Cake lover, this article is for you! The best way to compliment any occasions like birthdays, anniversaries or even the smallest achievement is with something sweet and delightful. Of course, I'm talking about cakes! It is never a dull day with cakes and there's always something that feels truly special about cakes.
These days, cake customization has become a trend. From quirky themes to cartoon characters, cakes come in all sizes, shapes and flavours to satisfy our taste buds. Not only that, home-baker have caught up with the trend to bring their delicacies online and available to everyone.
You don't necessarily need to be a professional when it comes to baking. It's all about your passion for it and using the right ingredient of course.
Speaking of cakes, there is something about homemade cakes that simply can't be replaced by store-bought ones.
Taking the first step, even though the turnout isn't always perfect, isn't what matters. What matters is that you stepped out of your comfort zone to get what you've always wanted. From a mere passion, Cake O'Clock is now a home-based cake business that is still thriving.
From the name itself, I would say that there is no specific time to have cakes as you can eat them at any time and anywhere.
The Baker
Based in Taman Maluri, Cheras, Miss Simrandeep Kaur is a self-taught home baker who bakes wonderful cakes. Using just simple yet quality ingredients, this young baker manage to capture the hearts of many customers with her home-baked delicacies.
She started off in November 2020 but before taking her business online, Simran took about two months to prepare not just the ingredients but also herself as she wanted to increase her knowledge in the baking field.
Simran has always loved baking but hesitated to turn it into a business. She often ponders on how other cake businesses have grown and wondered what would it feel like for people to taste her baked goods. Thanks to her supportive family and friends, Simran managed to convert her passion into home-based entrepreneurship.
Not only is she a baker, but Simran is also a full-time student at IUMW, doing her Bachelor in Finance. Being a full-time student with a business to handle is not an easy thing but Simran manages to pull it off with the strength and support system she has. Using her knowledge in finance that she gained through her degree journey, Simran single-handedly manages the monetary documentation for her home-grown business. That's a proud achievement, isn't it!
Best-Selling Cakes
Every cake baked with love is special. The fact is that cakes baked at home are extra special because it is made with love and that it comprises of original products. This means homemade goods can be delivered to others, packed with the warmth of classic homemade taste.
Some of Cake O'Clock's best selling cakes and a must-try are :
Almond cakes
Orange cakes
Blueberry Cheesecake
Brownies with various toppings
Not only does Simran bakes these scrumptious cakes, she also does cakes such as:
Eggless/ with egg cakes that comes in butter, almond and orange flavour
Customized buttercream icing cakes
Loaf cakes
Cupcakes with customized frosting and fillings
Strawberry, Oreo and other types of cheesecakes
Vegetarian cakes
The cake that caught my attention is the loaf size cake. Sometimes we crave just a slice or a small portion of cake. However, most bakers and bakeries only sell whole cakes. But with Cake O'Clock, you can purchase their loaf size cake to satisfy that tiny craving of yours. You can even order plain cakes without any frosting.
Besides that, all the ingredients used in these cakes are halal, so you need not worry more. Also, for vegans and vegetarian cake lovers, this is definitely a must-try cake for you as they offer vegetarian cakes too.
To order, simply head to Cake O'Clock Instagram or Facebook page and order 2-3 days in advance.
So what are you waiting for? You don't really need an occasion to savour these yummy cakes. Head to Cake O'Clock and place yours now!
Sources: Cake O'Clock
(Video) TikToker Shares Last Footage of Channels Under Disney Before Shutdown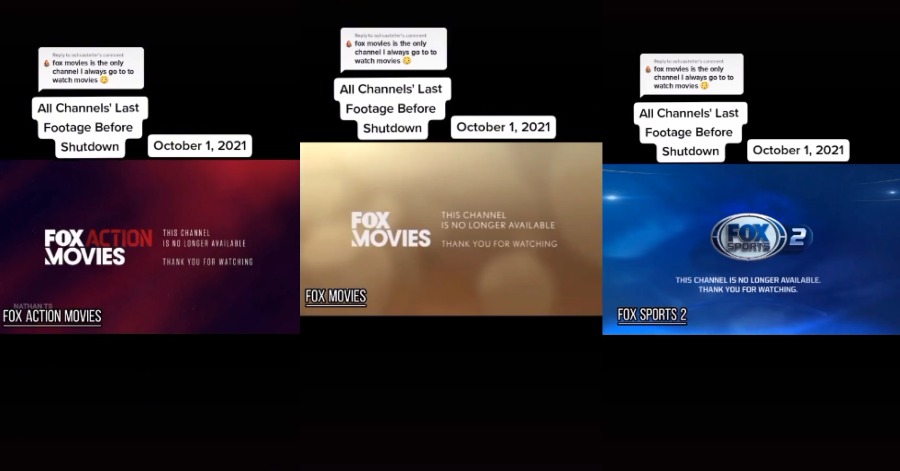 Disney has recently announced that it will be shutting down most of its television channels in Southeast Asia and also Hong Kong as part of the company's effort to further grow its streaming services. It is actually a part of the company's global effort to pivot towards a direct-to-consumer-first model and further grow its streaming services.
The channels set to be shut down include Fox, Fox Crime, Fox Life and FX, movie channels Fox Action Movies, Fox Family Movies, Fox Movies, and Star Movies China. Sports channels Fox Sports, Fox Sports 2, Fox Sports 3, Star Sports 1, and Star Sports 2 will also be shut down. Other than that, Disney Channel and Disney Junior, as well as factual services Nat Geo People and SCM Legend, will be axed. These are the channels' last footage before shutdown.
Disney+ which is the company's streaming service is currently available in two Southeast Asian markets Singapore and also Indonesia. The company said it will continue to roll out the service in more markets in the region including Hong Kong this year. The decision to shut down channels will not be uniform across markets since each market is different from the other. The decisions made in individual channels and also individual markets, and the timing of such are sort of framed up by existing deals that they have gotten some of the constraints we have got there, but as many people can see, that continues to be a core strategy for the company as they pivot towards direct-to-consumer.
Consumers are increasingly choosing to watch content online, and Disney wants to stay ahead of the trend. They have stated that they don't want to be on the back end of that wave. They want to be on the front end of that wave.
Sources: TikTok KenKenGamingPH.
East Malaysians Living In Peninsula Encouraged To Change Voting Constituency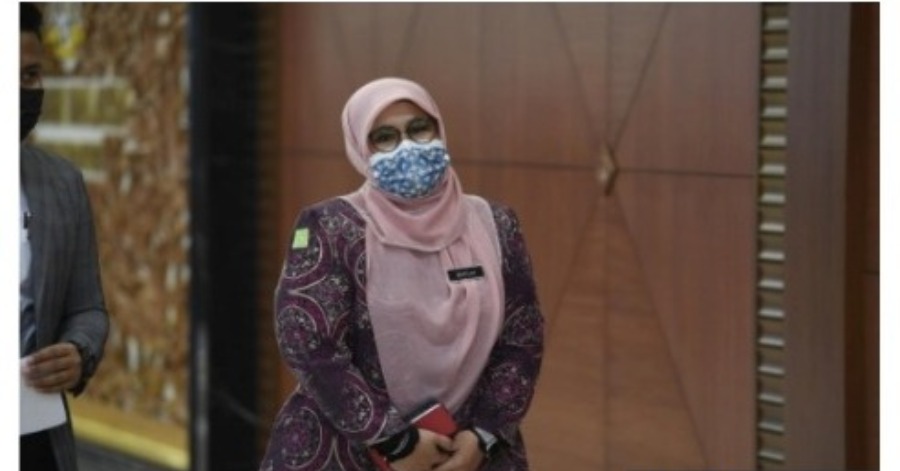 KUALA LUMPUR, Oct 6 — Sabahans and Sarawakians residing in the peninsula are encouraged to apply for change of voting constituency based on the latest place of residence, as recommended by the Election Commission (EC).
Deputy Minister in the Prime Minister's Department (Parliament and Law) Datuk Mas Ermieyati Samsudin said this was to facilitate voting for a general or by-election.
"Article 119 of the Federal Constitution stipulates that one of the qualifications to be registered as a voter is to be a resident in any constituency.
"For that purpose, the EC determines a voter's constituency based on the voter's address stated in the identity card," she said when replying to a question from Maria Chin Abdullah (PH-Petaling Jaya) in the Dewan Rakyat today.
Maria wanted to know the action taken by the government to enfranchise voters who are abroad and the people of Sabah and Sarawak who are in peninsular Malaysia.
Replying to a supplementary question from Datuk Seri Wilfred Madius Tangau (UPKO-Tuaran) on whether Sabah and Sarawak voters residing in the peninsula could do postal voting, Mas Ermieyati said currently only voters in certain categories were allowed to vote by mail.
Among them are EC staff, election officials, military, police and the General Operations Force (GOF) personnel who are on duty during early voting, media practitioners who are covering the election outside the constituency on polling day and Malaysians abroad.
Meanwhile, Mas Ermieyati said no Malaysian was exempted from being registered as a voter through the automatic voter registration, including those who were abroad.
Sources: BERNAMA
Soldiers Mental Health Among Focus In Parliament Today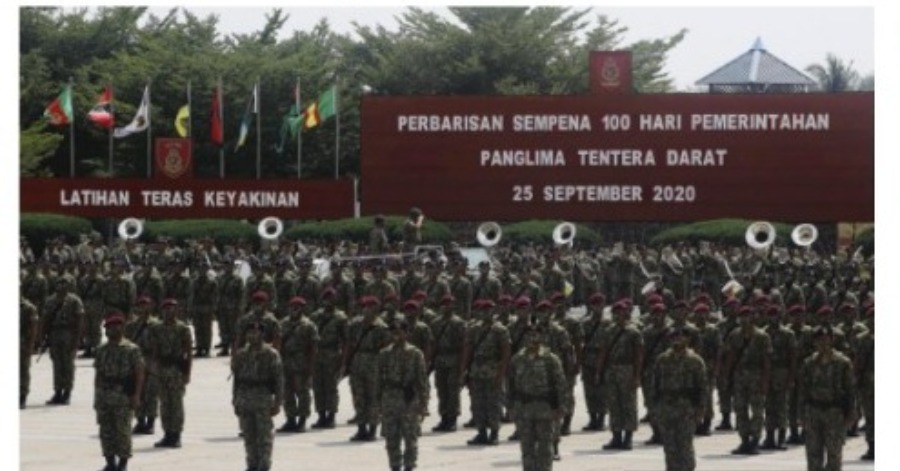 KUALA LUMPUR, Oct 6– The government's action in ensuring good mental health among military personnel and officers will be one of the issues to be discussed at the Dewan Rakyat sitting today.
According to the Order of the Meeting, the matter will be raised by Rubiah Wang (GPS-Kota Samarahan) who also wants to know the compensation given to the family members of the victims involved in the shooting incident at the Royal Malaysian Air Force (RMAF) Camp in Kota Samarahan recently.
Wong Chen (PH-Subang) will pose a question to the Foreign Minister on the government's position on the plan to stop the deportation of Rohingya refugees during the oral question-and-answer session.
Today's sitting will also continue the winding up session of the 12th Malaysia Plan (12MP) involving 12 other ministries including the Ministry of Communications and Multimedia, the Ministry of Energy and Natural Resources and the Ministry of Health.
This Dewan Rakyat session will be for 17 days until Oct 12.
Sources: BERNAMA