'I Hope My Mom Saw My Success From Up There' – Yee Khie
TOKYO, Aug 30  – Tears ran down the cheeks of national powerlifter Jong Yee Khie as he mounted the podium after winning the silver medal in the men's 107 kilogramme category at the Tokyo Paralympic Games today.
Yee Khie clearly was unable to hide his feelings after not being able to celebrate his success here along with his mother, the late Chow Good Sing, who died of a heart attack last October.
"If the Paralympic Games were not cancelled because of COVID-19 last year, my mother would have seen my success, but what to do she had to go first.
"While on the podium, my little heart told my mother that I had won the silver medal, I hope she heard it and is proud of me from up there," he told Bernama in a tearful voice.
What was more saddening for him was  that the constraints of a tight training schedule as well as the Movement Control Order (to curb spread of COVID-19 in Malaysia) caused him to be unable to be by his mother's side before she breathed her last at the age of 71.
"When I arrived in Sarawak, I was only able to attend the prayer ceremony before my mother's body was cremated," he added.
In today's action, despite being unsuccessful in his first attempt to lift 230kg, he bounced back to confirm the silver medal in his second attempt, this time lifting 237kg.
However, the 32-year-old hairdresser from Batu Kawa, Kuching was later unable to improve further when he failed in his third and final attempt to lift 245kg.
But he got to make up for his disappointment after finishing seventh in the 97kg category when making his Paralympics debut in Rio 2016.
Yee Khie, who was 'envious' of the success achieved by three national para athletes, namely Mohamad Ridzuan Mohamad Puzi who won gold in the 100m T36, Muhammad Ziyad Zolkefli (gold in the T20 shot put)  and bronze medallist Abdul Latif Romly (T20 long jump) at Rio 2016,  admitted that their feats also burned his passion to win a medal in Tokyo.
On his performance today, the second of three siblings was unhappy that he failed in his challenge for the gold medal that was won by Sodnompiljee Enkhbayar of Mongolai, after failing in his last lift.
Commenting further, Yee Khie said that his right hand which was seen to be unstable in his last attempt had caused the lift to be untidy and was subsequently disqualified by the referee.
Nevertheless, he refuses to let his dream for gold to be buried and will return to try to win the coveted medal in Paris 2024.
Meanwhile, Yee Khie also said that his teammate, Bonnie Bunyau Gustin, who was the country's first gold medallist in Tokyo, which he won in the men's 72kg category on Saturday, believed in his ability to bring home a medal for the country.
He said that he also wanted to dedicate the medal he won in conjunction with Malaysia's National Day, which will be celebrated tomorrow, to the country and thanked all Malaysians for the support given to the Paralympic athletes competing in Japan.
Sodnompiljee started convincingly when he did 241kg to break the Paralympics record of 238kg set by Pavlos Mamalos of Greece at Rio 2016 and thereafter again stole the limelight when he broke his own record after lifting 245kg in his second attempt.
The bronze medal went to Saman Razi from Iran who did 231kg. Today is the last day of the powerlifting competition at the Games.
Sources: BERNAMA
Uber Cup Standings And Quarterfinals Schedule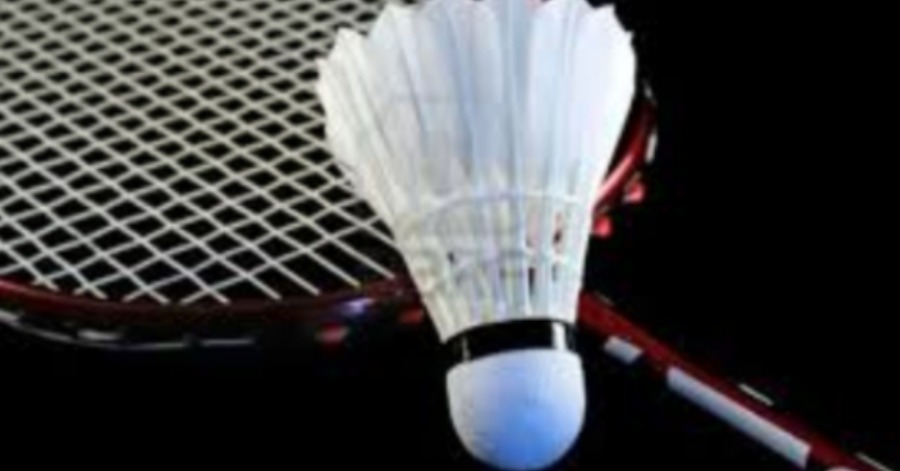 AARHUS (Denmark), Oct 14 — Following are the final standings of teams in the Uber Cup 2020 after group level fixtures and quarter-finals draw at the Ceres Arena, here:
Group A
————
| | | | | | | | |
| --- | --- | --- | --- | --- | --- | --- | --- |
| | Points | Played | Won | Lost | Matches | Games | Points |
| Japan | 3 | 3 | 3 | 0 | 15-0 | 30-0 | 631-341 |
| Indonesia | 2 | 3 | 2 | 1 | 8-7 | 18-14 | 571-541 |
| France | 1 | 3 | 1 | 2 | 4-11 | 8-24 | 458-613 |
| Germany | 0 | 3 | 0 | 3 | 3-12 | 7-25 | 471-636 |
Group B
————
| | | | | | | | |
| --- | --- | --- | --- | --- | --- | --- | --- |
| | Points | Played | Won | Lost | Matches | Games | Points |
| Thailand | 3 | 3 | 3 | 0 | 15-0 | 30-1 | 648-374 |
| India | 2 | 3 | 2 | 1 | 7-8 | 16-17 | 584-546 |
| Spain | 1 | 3 | 1 | 2 | 5-10 | 10-22 | 457-606 |
| Scotland | 0 | 3 | 0 | 3 | 3-12 | 8-24 | 445-608 |
Group C
————
| | | | | | | | |
| --- | --- | --- | --- | --- | --- | --- | --- |
| | Points | Played | Won | Lost | Matches | Games | Points |
| South Korea | 3 | 3 | 3 | 0 | 14-1 | 29-2 | 649-247 |
| Chinese Taipei | 2 | 3 | 2 | 1 | 11-4 | 22-9 | 570-370 |
| Egypt | 1 | 3 | 1 | 2 | 5-10 | 10-21 | 379-560 |
| Tahiti | 0 | 3 | 0 | 3 | 0-15 | 1-30 | 233-654 |
Group D
————
| | | | | | | | |
| --- | --- | --- | --- | --- | --- | --- | --- |
| | Points | Played | Won | Lost | Matches | Games | Points |
| China | 3 | 3 | 3 | 0 | 15-0 | 30-2 | 663-395 |
| Denmark | 2 | 3 | 2 | 1 | 8-7 | 20-15 | 647-596 |
| Canada | 1 | 3 | 1 | 2 | 5-10 | 10-23 | 477-621 |
| MALAYSIA | 0 | 3 | 0 | 3 | 2-13 | 7-23 | 490-665 |
(Note: Top two teams from each group will advance to the quarter-finals)
Quarter-finals draw
————————-
(Note: All matches will be played on Thursday. Denmark time/Malaysian time)
South Korea vs Denmark – 1.30PM/7.30PM
Japan vs India – 1.30PM/7.30PM
Chinese Taipei vs China – 7PM/1AM (Friday)
Indonesia vs Thailand – 7PM/1AM (Friday)
Sources: BERNAMA
Greatest Footballer That Never Play Football? The Unbelievable Carlos Kaiser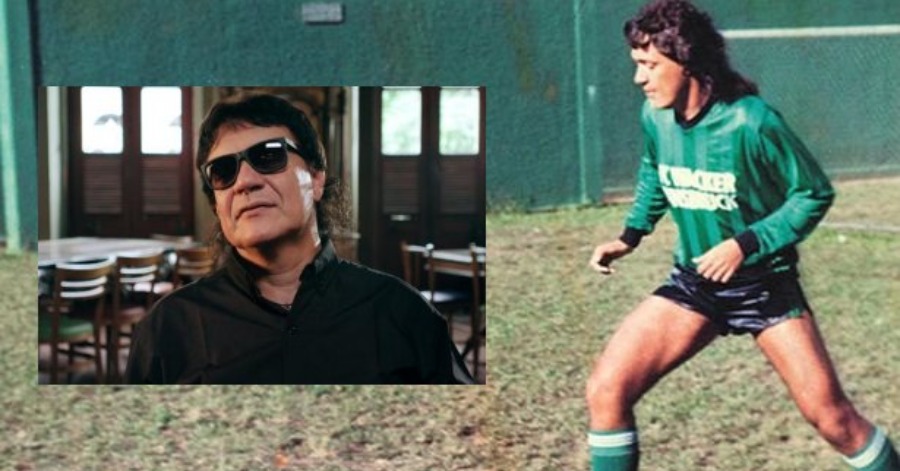 Most football fans have had to accept the disheartening reality that, no matter how much they wish to live the life of a footballer, they simply lack the capacity to become the sport's next international superstar. However, it's possible that the dream is still alive.
We know most of the well-known footballers for their skills such as Lionel Messi, David Beckham, Cristiano Ronaldo and many more. But do you know about a player that became famous even without ever kicking a ball? What if there was a way to gain access to sports vehicles, adoration, and lucrative football contracts without ever kicking a ball?
Meet Carlos Kaiser
Carlos Henrique Raposo, who was born in April 1963, always knew he wanted to make it great in Brazil's football culture. According to him, he was given the nickname 'Kaiser' after Franz Beckenbauer, one of the world's most renowned players at the time. Some of his buddies, however, dispute this, claiming that it was in reference to the Beer brand because their bottles were unusually wide.
Carlos began his childhood career with a great level of fitness but little more, as coaches and players quickly discovered. His teammates would have laughed at the prospect of him pursuing a career in football since he lacked skill with the ball at his feet.
Kaiser was hired as a footballer for a number of notable Rio de Janeiro clubs for almost 20 years in the 1980s and 1990s. He, on the other hand, never played a game or even kicked a ball. He lived the high life for all those years: he was a nightclub king and a party animal. He was good-looking, a fantastic dancer, a legendary womanizer, and a devoted Speedo wearer. He did everything a footballer should do, except play the game. He feigned to have heard an opposing fan shout abuses at the chairman the one time he was pushed onto the field during a game, leaped into the crowd to create a brawl, and was accordingly sent off.
Carlos returned to Brazil after his stint in Mexico, where he made great friendships in the Rio de Janeiro nightlife scene. Professional players and sports journalists were among those who took part. Clubs would swallow these lies and sign the player on short trial contracts after the former put in good words with managers and the latter created bogus stories in the newspaper about his career. After that, he'd claim to be short on match fitness and only do regular fitness training for a few weeks until he could fake a hamstring injury.
Due to the lack of MRI scans at the time, this worked perfectly. He'd finish the short-term trial contract, which normally lasted three months, and then start over. He'd further bolster his ruse by pretending to call about transfer offers on phony cellphones. Injuries were difficult to argue during this time, thus owners and managers would frequently "take his word for it." Because alternative information was not readily available, this was also true for his journalist accomplices.
Finally, Kaiser's nightclub adventures had positioned him as the unofficial pimp to every top football talent in Rio. He provided the girls, and it was handy for everyone to pretend that he was a player and a member of the establishment.
In 2018, Carlos, had a bad hip and poor eyesight, and also converted to Buddhism and realized his lifelong ambition of becoming a fitness coach who works with female bodybuilders.
He claimed he had never loved football and that it was not his cup of tea. He's not proud of what he did, and he regrets not seizing the opportunities that were presented to him. If he had put the same effort into playing as he did in convincing everyone that he was a brilliant footballer, he may have been the wonderful footballer everyone thought he was.
Also, there's a movie made about Carlos Kaiser that you can catch on Amazon Prime and IMDb. A movie that is so fantastical that it's hard to believe it's real. The film, directed by Louis Myles, is a stunning ode to a man who grew into a peculiar kind of a legend in his own right. Despite his shithouse behavior, Kaiser is regarded by many as the quintessential Carioca, and this documentary surely pays homage to his colorful samba stylings. The film is a treat to see, with vintage material, celebrity interviews, engaging narration, gloriously trashy 80s song, and Raposo himself.
Sources: Last Word On Sports, IMDb, The Guardian, Irish Mirror, Joe
Stunning Loss To Canada Sees Malaysia End Uber Cup Campaign In Dismal Fashion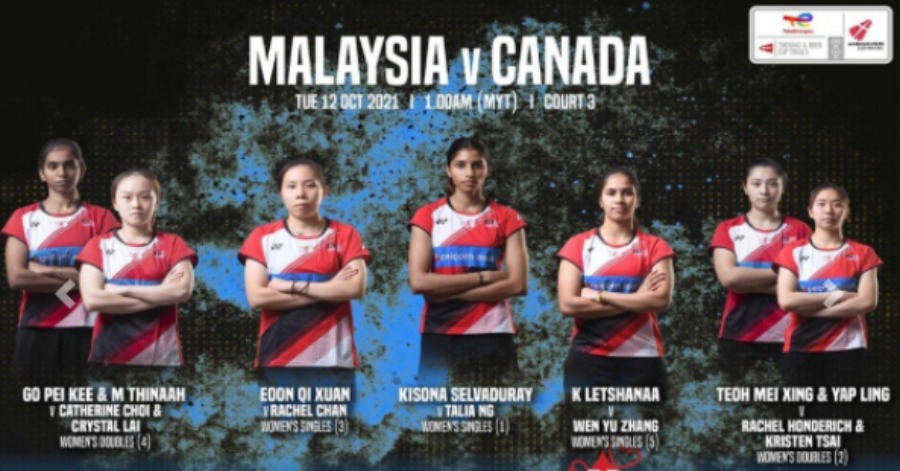 AARHUS (Denmark), Oct 12  — The young Malaysian Uber Cup squad completed their campaign with a shocking 4-1 defeat by Canada in their last Group D match at the Ceres Arena here last night (early today in Malaysia).
National singles shuttler S. Kisona, who was rested for the match against China on Sunday, played in the first singles but it was clear to see that she was far from her best and suffered a huge setback against world number 183 Talia Ng.
The 23-year-old Kisona managed to go toe-to-toe with the Talia until 6-6 in the first game before a lapse in concentration saw the Canadian bag seven straight points en route to winning it 21-9.
In the second game, world number 53 Kisona again started well to lead 5-1. Then, her game fell apart as Talia regained control to romp home 21-14 to put Canada 1-0 up.
In the first doubles tie, world number 68 Teoh Mei Xing-Yap Ling raised Malaysian hopes with a dominant performance in the first game against world number 20 Rachel Honderich-Kristen Tsai to win 21-13.
However, the more experienced Rachel-Kristen stepped up a gear to win the next two games 21-10, 21-14 for Canada to take a 2-0 lead.
Canada then clinched the winning point through world number 185 Rachel Chan, who needed just 33 minutes to outplay world number 123 Eoon Qi Xuan 21-12, 21-13 in the second singles tie.
Although Canada had won the match, Malaysian scratch pair Go Pei Kee-M. Thinaah made sure the team did not suffer a whitewash when they delivered the country's first – and only – point by defeating Catherine Choi-Crystal Lai 21-12, 21-13.
"This is the first time we have been paired up. We didn't think too much about it and just went all out. Although we are happy that we won, we are also sad because the team lost," said Thinaah.
In the final tie of the night, 18-year-old K. Letshanaa ran out of steam after winning the first game against Wen Yu Zhang in the third singles to go down 21-17, 16-21, 21-12.
This Uber Cup campaign has proven to be a humbling experience for the young Malaysian team, who came to Aarhus with hopes of making the quarter-finals.
Instead, they head home after failing to get past the group stage with three straight defeats – 4-1 to Denmark on Saturday (Oct 9), 5-0 to China on Sunday (Oct 10) and now 4-1 to Canada – to finish at the bottom of the group.
With only the top two teams from each group advancing to the quarter-finals, China and Denmark have booked their berths in the last eight with two wins each. The group winner will be decided on Tuesday, with China the clear favourites against the hosts.
While the Malaysian women's Uber Cup campaign ended last night, the men's team are set to start their Thomas Cup journey on Tuesday (1 am Wednesday Malaysian time) when they take on Canada in their opening Group D tie.
Malaysia, who are expected to beat Canada and confirm their quarter-final berth, will wrap up their Group D fixture against Japan on Thursday (Oct 14). There are only three teams in Group D after England pulled out earlier.
Other results
——————
Thomas Cup:
Indonesia bt Thailand 3-2
Taiwan bt Algeria 5-0
Uber Cup:
Indonesia bt France 4-1
Taiwan bt Tahiti 5-0
South Korea bt Egypt 5-0
Japan bt Germany 5-0
Sources: BERNAMA