Japanese Streetwear And Performance Collide For An ASICS GEL-1090™ Sneaker Collaboration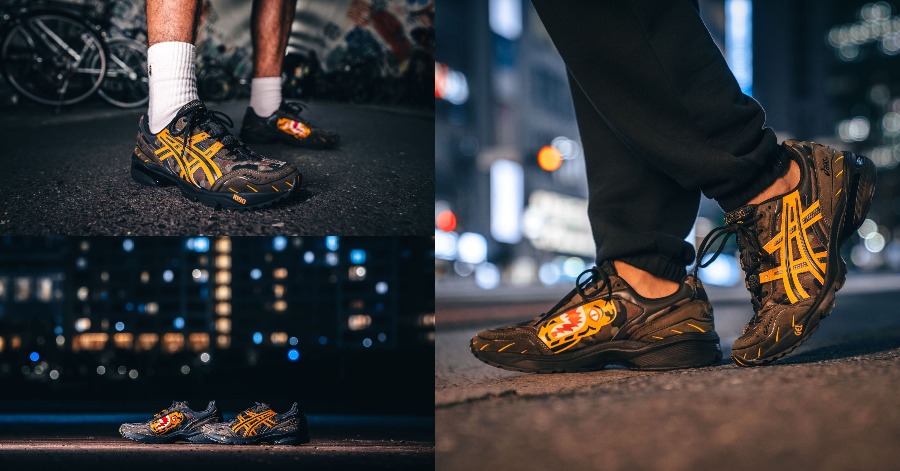 KUALA LUMPUR – 22 AUGUST 2021 – ASICS is excited to announce its latest partnership with renowned Japanese street fashion brand, BAPE. The two iconic brands have joined forces for the release of the GEL-1090™ sneaker, combining ASICS' 2000s performance running aesthetic with timeless BAPE® graphic patterns and design sensibilities.
The GEL-1090™ running shoe from 2003 has been re-engineered with GEL™ technology cushioning for the modern consumer, and reimaged through the BAPE® lens, transforming the shoe's heritage design with details reminiscent of the Harajuku scene in the early 2000s.
Familiar features from the GEL-1090™ sneaker's original construction include the tiger claw marks on the toe overlays and heel counter. Meanwhile, the underlays and sockliner are updated with A BATHING APE®'s eponymous cloud camo pattern.
The shoe's medial panels are offset with the BAPE® shark icon, synonymous with the designs painted on the nose of fighter jets. Additionally, the ASICS Spiral logo on the tongue and heel have been converted into a tiger caricature as a nod to one of BAPE®'s historic logos.
The collection will be available on ASICS.com & bapestoremalaysia.com from 22 August 2021 onwards.
Celebrating Merdeka From Home? You Can Do It In 5 Great Ways!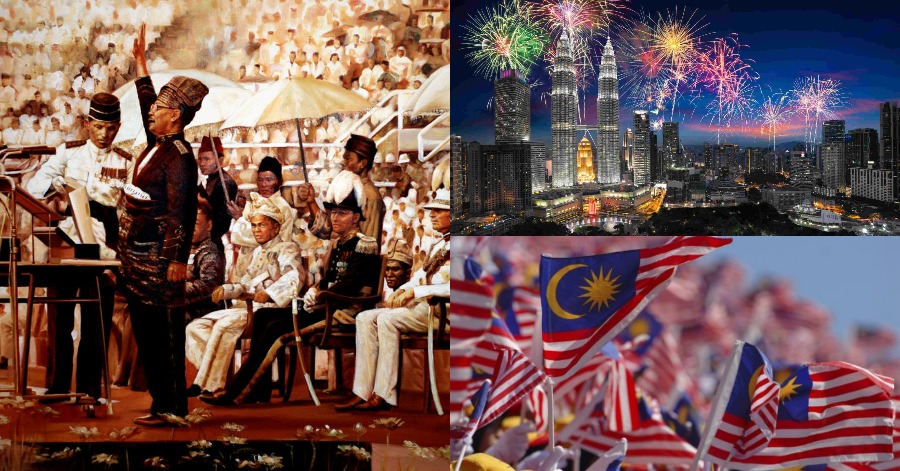 Only a few days till our Independence Day! Imagine those colorful parades, flags everywhere, Merdeka songs, fireworks, and lots more. Our country's independence day falls on 31st August every year. This year will be our 64th year of independence.
Despite our country going through the National Recovery Plan, there are still many ways we can show our love towards the country from our home. Here's some way you can try:
1. Watch Merdeka-theme movies
Don't let the pandemic slow you down. Huddle up and binge-watch Merdeka-theme or any Malaysian movies that will definitely bring your patriotism spirit alive. Here's a suggestion, Mukhsin, admire the elitism of the Malaysia Special Force Naval unit in Paskal or watch the wacky romantic comedy All Because of You to appreciate Desaru's beauty.
2. Virtual karaoke
It is super easy to host meetings through Zoom, Google Meet, Whatsapp calls or Microsoft Teams. To make your karaoke session smooth, download Watch2Gether- a free social video website that enables you to sync videos and content with your party.
The app enables everyone in your karaoke group to watch the same YouTube videos at the same time. Then, create a room, search for the karaoke version of the song, and queue it using the sign +. What's more, party your way!
3. Play traditional games
In Malaysia, we have various traditional games from different cultures. Some of it are batu seremban,kelereng and congkak. The kelereng is a Malay traditional game of marbles requires the players to flick their opponent's marble out of the battleground, or into a hole that's dug into the ground.
Next we have the Batu Seremban. Compete with each other by tossing tiny bean bags and advancing to the next level. The one who tosses and catches fast is declared the winner. Test your maths skill with the congkak game. Anticipate your opponent's strategy and beat them by clearing those marbles from your side of the board.
Have your very own competition at the convenience of your home with your family and friends.
4.Display flags
One of the easiest ways to show your patriotism is by hanging the Jalur Gemilang flags around. During this time, we can see many housing areas hanging flags on poles, balcony, and even their cars. Some citizens prints their own Merdeka t-shirt or put it on the outside that resembles the colors of the Jalur Gemilang flag.
5.Make your own Merdeka pizza
Here's a recipe by Chef Zam, a home-based chef that replicates the national flag on pizza!
You'll need:
1 big red onion (minced)
3 – 4 pips of garlic (minced)
300 gm. chicken fillet or breast (seasoned with salt, pepper, corn flour, and oyster sauce)
For the topping and sauce:
Olive oil
1 big red onion (sliced)
1 red capsicum (diced)
1 yellow capsicum (shaped it into a crescent moon and star)
Shredded Mozzarella cheese
1 pre-made pizza base. Alternatively, you can use ready-made roti paratha (or frozen flatbread).
Prego or Kimball carbonara pasta sauce 
Oregano, pepper. and salt to taste
Sliced sausages or chicken salami (to form the "blue" area of the flag)
Method: 
Start by frying the pizza toppings. Sauté red onions and garlic with olive oil until fragrant.
Next, add in your chicken slice. Once tender, add in your pasta sauce and cook for 3 minutes till it thickens
Spread the pasta sauce onto your pizza base.
To create the 'blue area', add the sliced sausages or chicken salami. Then place the carved-out capsicum star and moon.
For the red and white stripes, arrange the diced capsicum in a row, followed by the grated mozzarella horizontally to create the white stripes. Repeat this until the pizza base is covered.
Bake it for about 5 minutes at 170℃ and you're done!
There's nothing compared to the actual way we have always celebrated our independence day. However, with the pandemic still going on, it is best that we stay safe at our various home. That doesn't mean we have no love towards our country it is because we can still show our patriotism from wherever we are
Wishing all of you Happy 64th Independence Day in advance!
Sources: Celcom
(Video) So Many Benefits! 4 Ways That We Can Use Olive Oil!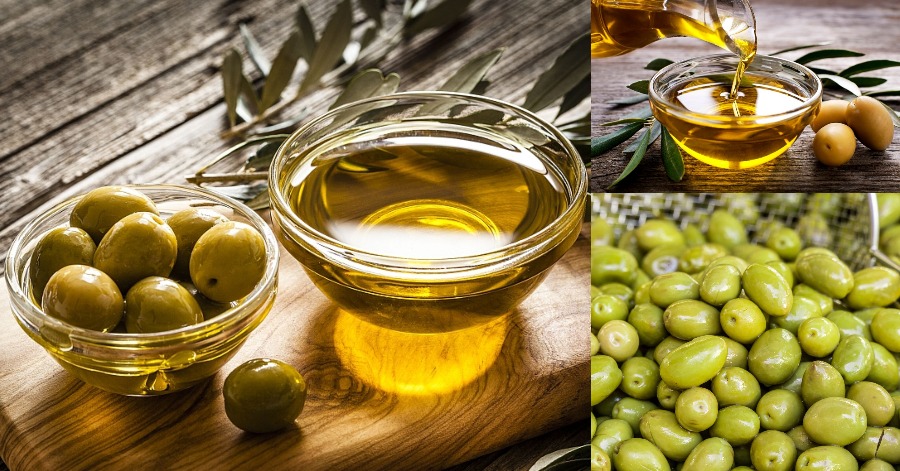 Olive oil is a liquid fat obtained from olives. The word Olive got mentioned in Quran in different verses. In addition, Prophet Muhammad SAW said "Eat olive oil and massage it over your bodies since it is a holy (Mubarak) tree". He also stated that olive oil is beneficial to cure 70 diseases. That is why olive oil would bring so many benefits to people.
Olives are the gift from heaven to mankind. Apart from the Date fruit, olives are actually also considered of utmost importance in Islam. For Muslims, the inclusion of the olive and olive oil in religious observance invokes the words of Allah, Muhammad, and even heavenly paradise. These are 4 ways Prophet Muhammad SAW uses olive oil.
The 4 ways are:
1) Prophet Muhammad SAW will dip bread into olive oil.
2) Prophet Muhammad SAW will eat olive and it can also be used as spreading with so many foods. It is recommended to eat 2 spoonfuls of olive oil per day.
3) Prophet Muhammad SAW will massage the olive oil onto the skin for hydration.
4) Prophet Muhammad SAW will use it on the hair to make the hair always healthy.
Sources: TikTok Lookman Akim.
Interesting! 10 Surprising Disney Facts That You May Not Know!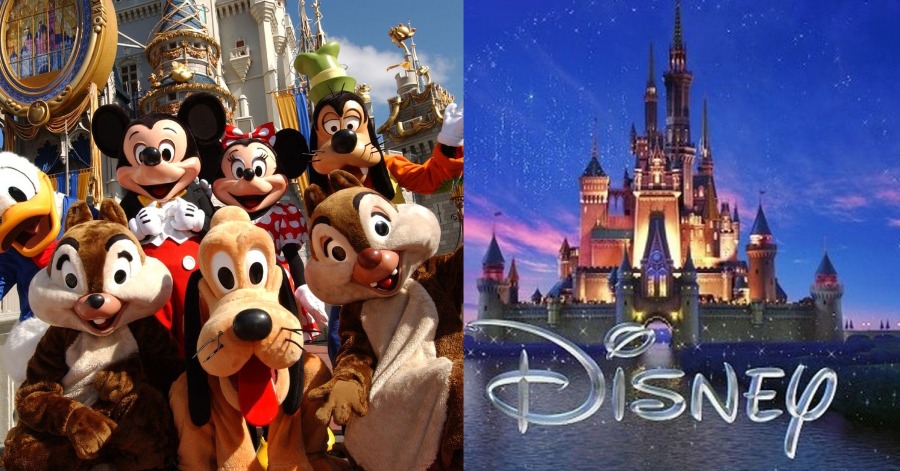 Disney, a place where all your dreams come true. What if I told you that your favorite cartoons have some pretty interesting backstories. Walt Disney Studios is famous for many of the most well-known cinematic characters of all time, from the classic to the brand-new.
However, there's more to many of these Disney characters than meets the eye. Here are some interesting facts that you may or may not know.
Fact 1- Mickey Mouse was almost named Mortimer
Walt Disney suggested the name 'Mortimer' to his wife Lilian but she didn't think that the name is suitable for the character's personality. Walt Disney later came up with the name Mickey Mouse and the rest was history. Since 1936, Mortimer Mouse has occasionally appeared in papers and short films as Mickey's taller, more boastful enemy.
Fact 2- Robin Williams almost said no to the role of Genie
Voice actors used to be slightly underwhelming. But today, film studios cast big stars as their voice actors. If there was a single cast that brought a shift, it was the casting of Robin Williams as the Genie in 1992's Aladdin. Disney felt Williams was the right guy for the job, but he was apprehensive about becoming a cog in a massive merchandise-selling entertainment corporation. However, Disney was so desperate to cast him in the role that they created animations of the Genie performing his stand-up routines. He agreed on the condition that his voice not be used in any of the film's marketing—or, worse, in dolls and other "things." Disney then refused to comply with his requirements, resulting in a quarrel between William and Disney.
Fact 3-Anna and Elsa are technically not Disney princesses
Confusing but people commonly refer to all princesses in Disney films as "Disney princesses," although there is an official, recognized list. Snow White, Cinderella, Aurora, Ariel, Belle, Jasmine, Pocahontas, Mulan, Tiana, Rapunzel, Merida, and Moana are the 12 "official". There are no Anna and Elsa to be found. But how can that be since Frozen and its sequel are by far the most successful and the top Disney princess films? It's because of that success, to be sure. Frozen was profitable enough to become a franchise of its own. Anna and Elsa don't need the official Disney princess branding as they're already successful Disney characters of their own. Besides, in Frozen 2, Anna is a queen and Elsa is a spirit. So they are way pass the princess title.
Fact 4- Maleficent and Cinderella's stepmother are the same people
Both Lady Tremaine, Cinderella's wicked stepmother, and Maleficent, the villain in Sleeping Beauty were voiced by Actress Eleanor Audley. Before her death in 1991, Audley had a successful television career, appearing on series such as The Man from U.N.C.L.E. and The Dick Van Dyke Show.
Fact 5- Pocahontas is the only Disney princess based on the true story
According to Smithsonian Magazine, Pocahontas' real name was Amonute. Pocahontas was only a nickname that meant "funny one" or "naughty child." She met John Smith when she was a youngster, not an adult, and they did not have a romantic connection. As a result, it's made our list of the most historically incorrect films. However, this doesn't mean that Disney accurately film what occurred in real life.
Fact 6-Only two Disney princesses have supernatural powers
Can you guess the only two princesses with power? Yes, Rapunzel and Elsa. While most Disney princess films have a magical element to them, the main leading ladies rarely have magical talents themselves. Except for these two. Rapunzel, with her healing, radiant hair, and Elsa, with her ice abilities.
Fact 7-The Beast has features of many animals
And here we thought he was just ONE beast. Animator Glen Keane said he created the main character from Beauty and the Beast with the legs of a wolf, the tail of a dog, the body of a bear, the head of a buffalo, the eyebrows of a gorilla, the muzzle of a wild boar, and the mane of a lion.
Fact 8- Jackie Chan played two popular Disney roles
Famous actor Jackie Chan voiced the Beast in the Chinese version of Beauty and the Beast, and Captain Li Shang in the Chinese version of Mulan. For both parts, he sang. Impressive isn't it!
Fact 9- Lady from Lady and the Tramp is based on a real dog
That dog was also named Lady, and she was a Springer Spaniel that belonged to Joe Grant, a Disney writer. Walt Disney instructed Grant to make a storyboard with the dog after viewing sketches of it, but he ended up rejecting the concept. Disney didn't revisit the tale with Grant's initial illustrations until he heard a storey called "Happy Dan, the Whistling Dog" about a dog "from the opposite side of the rails."
Fact 10- Winnie the Pooh name has an adorable origin
This Silly Old Bear has an unusual, even amusing, name. But there's a reason he's referred to as "Pooh." The narrator in A. A. Milne's first Winnie-the-Pooh novel recounts that Pooh would often have flies buzzing about his nose. He'd try to puff air at them, making a pooh! sound, to pull them off.
Sources: Reader's Digest