LATEST: Tan Sri Muhyiddin Performs Duties As The Prime Minister's 'Caretaker' – Istana Negara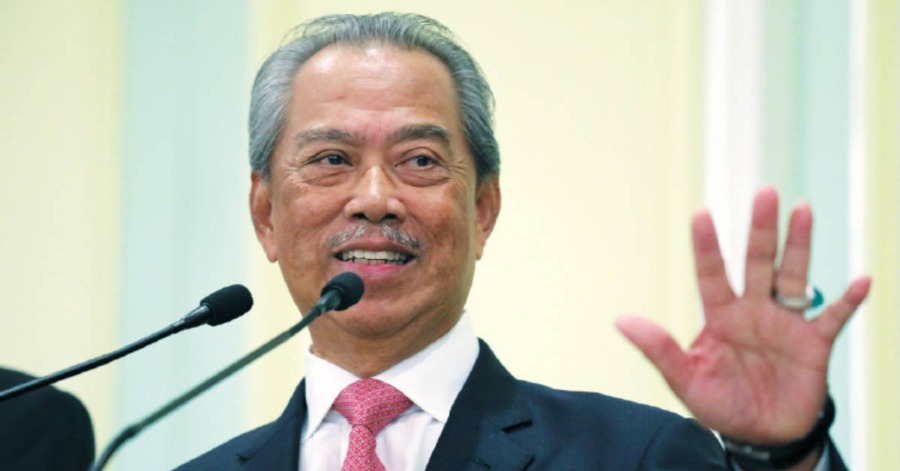 YDP Agong, Sultan Abdullah Ri'ayatuddin Al-Mustafa Billah accepted the resignation of cabinet members and the entire Cabinet effective today.
In a special message from Istana Negara, he agreed to appoint Tan Sri Muhyiddin Yassin as the Prime Minister's caretaker until a new Prime Minister is appointed.
"At the session before the YAB Prime Minister, which lasted for 30 minutes starting from 12.30 pm, His Majesty accepted the letter of resignation of YAB Tan Sri Mahiaddin bin Md. Yasin as the Prime Minister and the post of the entire Cabinet with immediate effect today", the statement wrote.
• YDP Agong berkenan terima peletakan jawatan Tan Sri Muhyiddin Yassin sebagai PM

• Tan Sri Muhyiddin Yassin akan menjalankan tugas sebagai 'caretaker government' sehingga PM baharu dilantik

— Istana Negara pic.twitter.com/BuTGhqCEcj

— BERNAMA TV 🇲🇾 (@BernamaTV) August 16, 2021
Sources: Twitter BERNAMA TV.
(Video) Useful App To Use In Your Journey, Install It Before 'Balik Kampung'!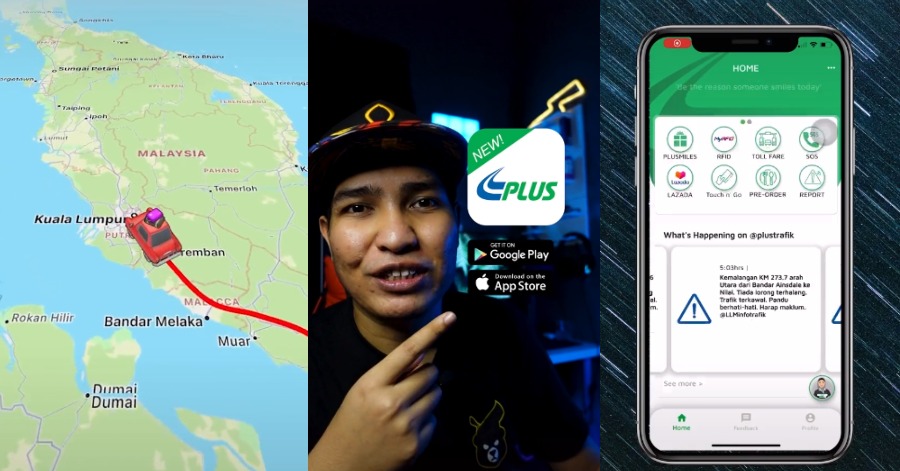 Everyone in Malaysia right now would definitely be already on their way to 'balik kampung' right after the happiest announcement ever announced recently. The particular announcement would be none other than the permission for every Malaysian to finally be able to travel across states. Everyone has been waiting for this announcement so that they can visit their parents in their own hometown. Before doing that, you need to read about this app to download.
For those who are using North-South Expressway, you guys should download this app that is called the 'Plus' app. It could be easily downloaded from Google Play or even the App Store. This particular app could be so helpful for many people who have decided to travel back to their hometown. It brings a lot of beneficial features that could be useful.
These are the useful features from the Plus app:
1) We could monitor the live view of the CCTV from the highway. By doing that, it is easier for us to plan our travel.
2) We could use the SOS button to seek help if we are in danger or even having any difficulties on the highway.
3) We could see which R&R is the nearest to us and what facilities are provided at the R&R.
4) We could preorder food early from the R&R that we are going to.
Sources: TikTok pa_koi.
WHO Unveils Recommendations For Climate Action To Ensure Sustained Recovery From COVID-19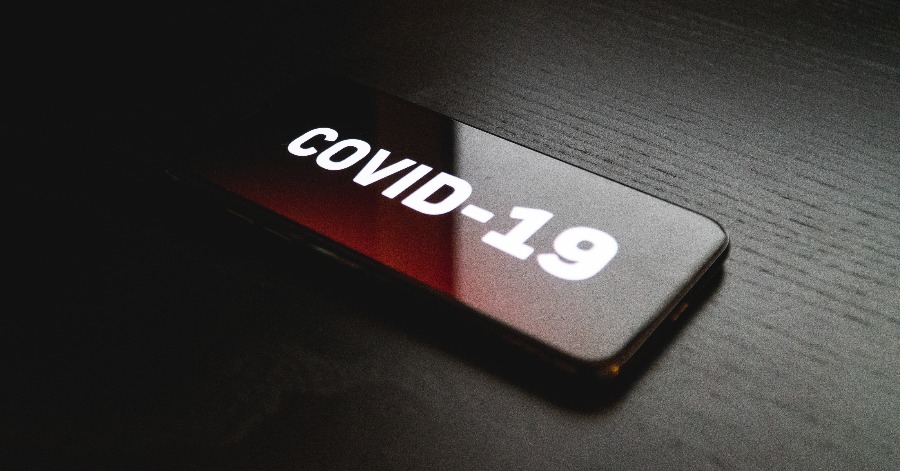 GENEVA, Oct 12 — The World Health Organisation (WHO) issued ten recommendations on Monday on how governments can maximise the health benefits of tackling climate change in a variety of sectors, thereby avoiding the worst health impact of the climate crisis, said Xinhua.
Ahead of the 26th UN Climate Change Conference (COP26) to be held in Glasgow, Scotland, WHO released its COP26 special report, "The Health Argument for Climate Action."
The ten WHO recommendations highlight the urgent need, and numerous opportunities for governments to prioritise health and equity in the international climate regime and sustainable development agenda. Above all, the WHO urges governments to commit to a healthy, green recovery from COVID-19.
"The COVID-19 pandemic has shone a light on the intimate and delicate links between humans, animals and our environment. The same unsustainable choices that are killing our planet are killing people," said WHO Director-General Dr Tedros Adhanom Ghebreyesus.
"WHO calls on all countries to commit to decisive action at COP26 to limit global warming to 1.5 degrees Celsius — not just because it's the right thing to do, but because it's in our own interests," he added.
The report comes as unprecedented extreme weather events and other climate impacts are taking a rising toll on people's lives and health. Increasingly frequent heatwaves, storms and floods, have killed thousands and disrupted millions of lives. Changes in weather and climate are also threatening food security, driving up disease, and negatively affecting mental health.
"Climate change is the single biggest health threat facing humanity," the report says. "While no one is safe from the health impacts of climate change, they are disproportionately felt by the most vulnerable and disadvantaged."
As well as recovery from COVID-19, the report also puts health and social justice at the heart of the UN climate talks. It calls for a fair and inclusive transition to renewable energy, particularly from coal combustion, and promotes sustainable, healthy urban design and transport systems, as well as more affordable, nutritious diets.
UN Secretary-General António Guterres said COP26 is a crucial  opportunity to fulfill the promise of the Paris Agreement.
That means reducing emissions to limit temperature rise to 1.5 degrees Celsius above pre-industrial levels; providing US$100 billion each year to the developing world for climate action, and financial support for mitigation and adaptation, the UN chief said at a ministerial meeting in Milan, Italy, via a video link last month.
Sources: BERNAMA
Freshly Squeezed Insights: La Juicera's Transformation To Superfoods Powered By Grab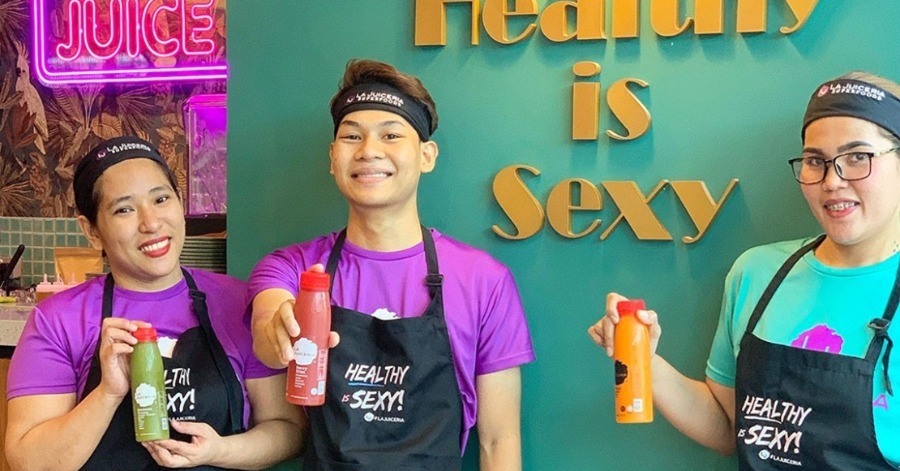 KUALA LUMPUR, Oct 12 — Consumers today are spoilt for choices when it comes to healthy food options and juices, which are available in supermarkets, stand-alone kiosks, shoplots and food trucks.
For Anabelle Co-Martinent, the founder of La Juiceria Superfoods Sdn Bhd, starting her healthy line of juice bars and cafes via the La Juiceria brand, a cold-pressed juice bar in 2013, was intended to help Malaysians adopt healthier lifestyles through a balanced diet.
She first started La Juiceria online, marketing her products via social media and personally delivering them.
The business took off and soon expanded to a physical store in Taman Tun Dr Ismail, Kuala Lumpur.
Today, La Juiceria is a leading healthy food and beverages group, providing wholesome choices across five different brands.
Looking back on how it evolved, Anabelle said she took the opportunity to venture into the food delivery services platforms when they first emerged.
She eventually chose to collaborate with Grab as one of its Signature Merchants.
"We were working with other services before GrabFood, and though it started great, there was no pro-activity in supporting our growth.
"So when Grab approached me with ideas and campaigns that would help drive sales, I was pleased!" Anabelle told Bernama.
As part of Grab's Signature Merchants programme, La Juiceria was able to increase its exposure to a broader pool of consumers.
Since the collaboration, Anabelle and her team have been also able to tap on insights from GrabFood to better understand consumer trends, and identify potential growth opportunities.
These insights, including brand performance, benefited them in identifying growth areas and developing new brands.
"Grab gave us data beyond our point-of-sales system and confirmed  some of our assumptions which gave us confidence to make decisions, including opening new locations.
"Today, we have grown and established ourselves as a healthy food brand among consumers, resulting in increased revenues," she said.
Today, GrabFood orders account for nearly a third of the company's overall sales.
Meanwhile, Anabelle and her team have also identified new business opportunities and launched creative ideas such as the concept of Hawker Hall, a contemporary, pork-free hawker centre that offers a variety of cuisines under one roof.
She had always wanted to create a brand focusing on Malaysian favourites but needed a clearer view of current market preferences.
"Beyond our own research, data from Grab has been invaluable in our expansion. With knowledge on consumer demographics, preferences, and willingness to spend, we were able to curate an offering that was an immediate market fit," said Annabelle.
Being on GrabFood also helped La Juiceria pivot quickly during the Movement Control Order (MCO) by innovating on local favourites to cater to its customers while alleviating the impact of the decline of dine-ins.
"We were grateful that we were already on board with the GrabFood platform during the MCO which allowed us to continue reaching consumers while minimising disruptions.
"The world has gone online, and having a storefront without online support is no longer sufficient. To grow the business, there should be equal focus between online and offline," she said.
Through the experience with Grab, she said, the company has learnt that businesses should find partners who are there for them for the long term.
"Through assistance in areas where you have less experience, you will have appropriate guidance while focusing on your core competencies," Anabelle added.
Sources: BERNAMA