Shop Review: Electric Spin Scrubber That Helps A Lot! Useful To Clean Bathroom!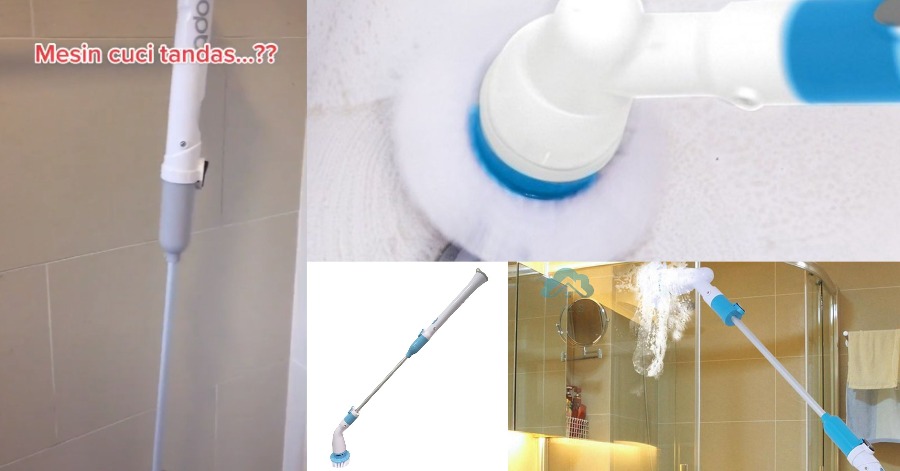 One of the busiest spots in your house, the bathroom is also the place almost every guest visits. Considering what we put them through each day, sinks, showers, tubs, and toilets in our own bathroom deserve special cleaning attention. For many people in this whole wide world, cleaning their bathroom is seen as such a tedious job to be done by them.
Luckily, a lot of modern inventions nowadays really help a lot of people to lighten the burden that they have to do. Cleaning a bathroom is also one of them. Recently, there is a particular piece of equipment that has gone viral that would really help so many people to clean their bathroom easily. This is what the equipment physically looks like.
The above equipment is called CLOFY Electric Spin Scrubber. It has a 4000mAh rechargeable Li-ion battery and a charging cycle of more than 600 times. Charging only takes 4 hours and can be used for 75 minutes.
This item comes with four brush heads that is big ball brush, a round brush, a small ball brush, and a steel brush to help you clean the bathtub, tile, floor, bathroom, kitchen, glass, sink, wall, ceiling, window, car wheel, and much more!
The price is very affordable at around RM100 and can be purchased at Shopee.
Shopee Link: Rechargeable Electric Spin Scrubber Power Brush For Bathroom
Sources: TikTok Miss Zafirah, Shopee.
Paradigm Mall Johor Bahru Delivered 596 Sets Of Special Bento Packs With Heartwarming Messages From The Public To Frontliners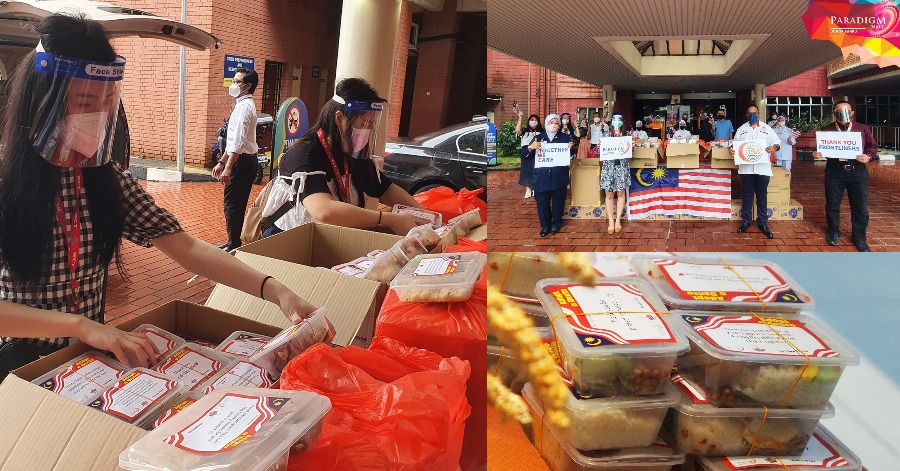 JOHOR BAHRU, 1st September 2021 – Paradigm Mall Johor Bahru, one of the shopping malls under WCT Malls Management Sdn Bhd ("WCT Malls") delivered 596 sets of special bento packs to medical frontliners in Hospital Sultanah Aminah, Johor Bahru, a government hospital treating COVID-19 patients. This meaningful initiative was the success of the food donation drive, 'Adopt a Bento' CSR Campaign which invited shoppers to purchase a bento meal and write their personalised messages dedicated to the frontliners who have been working courageously throughout the pandemic.
To date, 205 donors have contributed a total of 596 sets of bento packs. The packs were distributed in phases with the first batch presented on Merdeka Day, while the second batch is delivered today, 1st September 2021.
The collation of messages and special bento packs was handed over to Hospital Sultanah Aminah's Deputy Director (Medical), Dr. Sharath Chandran a/l Subhas Chandran, along with ATM HSAJB Field Hospital Coordinator, Dr. Razmi bin Mohammad and Chief Supervisor of Hospital Nurses, Sarinah Shukor, by a representative from Paradigm Mall Johor Bahru.
Selena Chua, Chief Executive Officer, WCT Malls Management said "We received overwhelming responses with hundreds of messages from the public nationwide. People from all walks of life have come together to inspire and convey their gratitude and heartfelt messages to these frontliners. We appreciate their dedication and sacrifices for the benefit of the people while keeping us safe especially during this COVID-19 situation."
"WCT Malls are paying tribute to the frontliners this Merdeka Day. This is our way of saying 'Thank You' to our heroes. Together with our shoppers, we aimed to spread kindness and love while uniting the community at large." she added.  
Commenting about the contribution, Dr. Sharath Chandran a/l Subhas Chandran, Deputy Director (Medical) of Hospital Sultanah Aminah said, "We are very pleased to see corporations and members of the public making a difference towards our health personnel through this act of love. This gesture means tremendously to us and it will further encourage the team as they perform their noble efforts knowing that they are truly appreciated."  
The campaign which kicked off on 4th August 2021 was aimed at lifting the spirit of the dedicated frontliners who worked relentlessly by sharing heartwarming messages from donors. Some of the messages read – 
"Thank you for putting yourself in the way of danger to save others, to save the public. This is what it means to be a hero. Thank you for everything." – Amalina

"Thank you all so much. Hope all contract doctors will be treated equally."- Jespreet

"Bertahan dan terus berjuang. Anda juara di mata rakyat Malaysia." – Noorfaezah Yusof

"Be strong! God will protect you and give you more strength to take care of the patients! Jia you! Remember you are not alone! I will pray for you! Thank you for the great job you did for Malaysia! God will bless you and protect your families too! Thank you!" – Lut Chin Ee

"Thank you so much for your hard work to fight against this Covid-19 during the pandemic, here is my little support to you. Keep going, remember to rest when you are tired, eat when you are hungry. I will do my best by staying at home and fight together with you! #malaysiaboleh!" – Yan Sin

"Thanks for your effort and dedication. Sending thanks and warm thoughts to all of you who are working through these challenging times. We appreciate all you do. ❤" – Lee Yong Chim 
The 'Adopt a Bento' food donation drive is currently taking place at [email protected] for Klang Valley residents to express their appreciation. The next distribution of 'Adopt a Bento' will be made to the frontliners on duty at Putrajaya medical facility on 16th September 2021, in conjunction with Malaysia Day.
For more information about the festivities and promotions of the mall, kindly visit the: – 
Paradigm Mall JB Website: www.paradigmmall.com.my/jb/
Paradigm Mall JB Facebook Page: https://www.facebook.com/ParadigmJB/
[email protected] Website: www.gatewayklia2.com.my
[email protected] Facebook page:  https://www.facebook.com/gatewayklia2/
Ran Out of Cleaning Agent? No Problem, Try These 5 DIY Cleaning Products!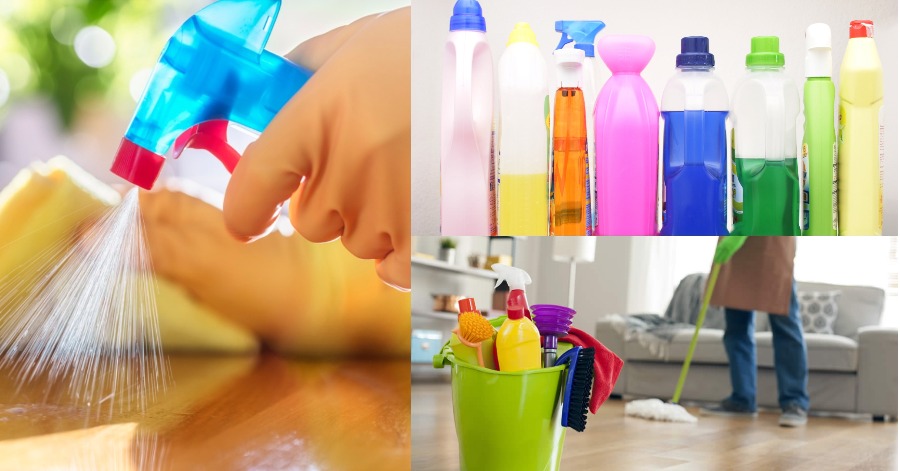 Keeping our homes clean is a daily task. Especially during this pandemic, we clean every now and then to ensure our home is hygienic and safe. We know all sorts of cleaning agent from bleach to detergent and dishwashing liquids but do you know that you can make your very own cleaning products?
It saves costs, is safe, and is super easy to make. Here's how:
1. Basic Wood Cleaner
You'll need:
1/2 cup of lemon juice
1/4 water
1/2 tbsp liquid soap or detergent
Few drops of olive oil
Combine all these ingredients in a container. Using a sponge, dip it into the mixture, squeeze out the excess and wash the wood surface.
You can substitute the lemon juice with vinegar if you want. If you are sticking with lemon, just make the required amount for you to use on one cleaning. You may add essential oils like peppermint and lavender to give a nice fragrance but the lemon juice will give you fragrance automatically.
2. Window Cleaner
You'll need:
1/4 tsp washing soda
1/2 cup hot water
1/4 tsp liquid soap or detergent
2 cups club soda
Add washing soda into hot water and stir till dissolved. Then, add in the liquid soap or detergent and club soda. Mix them well and pour it into a spray bottle. All you need to do is shake and spray onto your windows.
Washing soda is not really baking soda but you can use baking soda as a substitute for this cleaning agent. Club soda on the other hand is carbonated water with infused minerals.
3. Toilet Bowl Cleaner
Only two ingredients are required to do the trick:
1/2 cup baking soda
1/2 cup white distilled vinegar
Just mix the ingredients and pour it into the toilet bowl and let is sizzle!
4. All-Purpose Alkaline Cleaner
You'll need:
1/2 tsp washing soda
2 tsp borax
1/2 tsp liquid soap or detergent
2 cups hot water
Mix washing soda, borax, and liquid soap into the hot water and pour it into a spray bottle. Shake to ensure the mixture is fully dissolved. Spray on the surface once or twice and wipe it with a cloth. For stains, spray and leave it for few minutes before wiping it off.
Borax comes by another name such as sodium borate, sodium tetraborate, or disodium tetraborate. Its alkaline property is more than baking soda, making it effective in certain situation. As for the washing soda, you can replace it with baking soda if you opt for something mild.
5. Stainless Steel Cleaner
Two things vinegar and olive oil. Spray the surface first with vinegar. Using a cloth, rub the surface clean. For polish, dip the cloth into olive oil and rub the cloth again on the surface.
Try these 6 amazing natural cleaning products which not only keep our home clean but save cost too!
Sources: Time
"Congratulations And Have Patience Ziyad…" – Azizulhasni Awang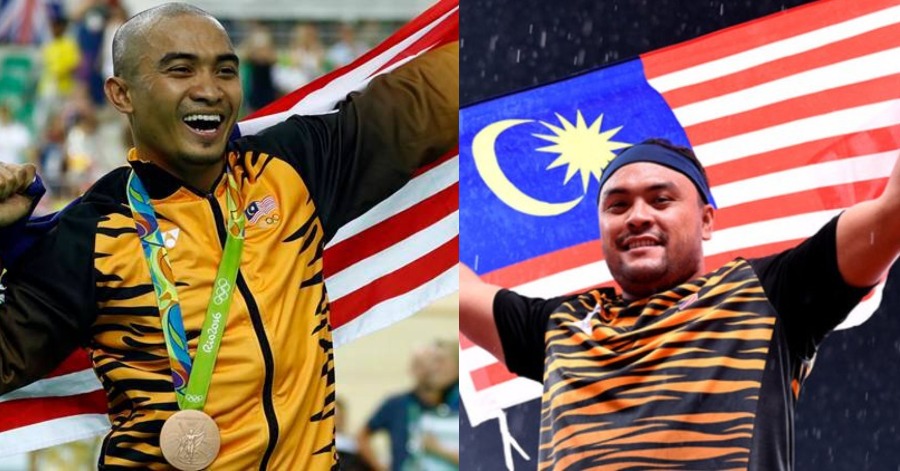 Recently, the Tokyo Paralympics topic has taken the internet by storm because of the disqualification for one of the greatest Malaysian athletes that participate in T20 classification shot put events. The particular Malaysian athlete is actually none other than Muhammad Ziyad bin Zolkefli. To ease the tension, our own 'The Pocket Rocketman' that is Azizulhasni Awang has posted on his own Facebook social media platform to congratulate and advise Ziyad Zolkefli.
In the Facebook post that he stated, "I would like to congratulate my friend Ziyad Zolkefli on his outstanding performance in breaking the world record set at the Tokyo Paralympic Games. It is already on paper that Ziyad is the champion and even breaking the world record is not an easy task". He really pours his heart out to praise his friend.
He also said towards Ziyad Zolkefli, "I hope Ziyad is patient with the test he has to face now, of course, it is not an easy decision to accept. I really understand Ziyad's feelings because I myself have won the Gold medal at the New Delhi 2010 Commonwealth Games before".
He then added that this is what they as athletes have to face in the sports world as many unexpected things could happen. It does not matter whose at fault, sometimes it can be their own mistakes, and sometimes it can be the mistakes of the opponent. It can also be a mistake because it always happens in the world of sports. Humans do not run away from making mistakes.
He ended the post by saying, "Don't give up and keep moving forward. Everything that happens is God's provision and there may be great wisdom behind it. We Malaysians all know that Ziyad is the real champion and the gold medal has been snatched away".
Sources: Facebook Azizulhasni Awang.