(Video) Be Careful With These '916' Mark! Not All of Them Are Authentic Gold
916 gold is actually nothing but 22-carat gold. The particular 916 marks on any gold are basically used to denote the purity of gold in the final product. It is important for buyers to know that they get the authentic 916 marks. The value and authenticity of gold have been a concern ever since it was first used as a symbol of wealth and a form of currency.
Little did many people know, there is definitely another mark that has been used on the gold other than the authentic 916 marks. Unfortunately, those marks other than the authentic 916 marks mean that the gold is not original and each of the marks actually brings its own meaning for the type of gold that the gold was made from.
916 GL – This means that the gold is Gold Layer.
916 GP – This means that the gold is Gold Plated.
916 GZ – This means that the gold is Gold Zhulian.
916 GK – This means that the gold is Gold Korea.
916 GEP – This means that the gold is Gold Electroplate.
916 GF – This means that the gold is Gold Filled.
Sources: TikTok Rina.Fazila.
Movie Review: Find The True Meaning of Friendship With 'Kindled'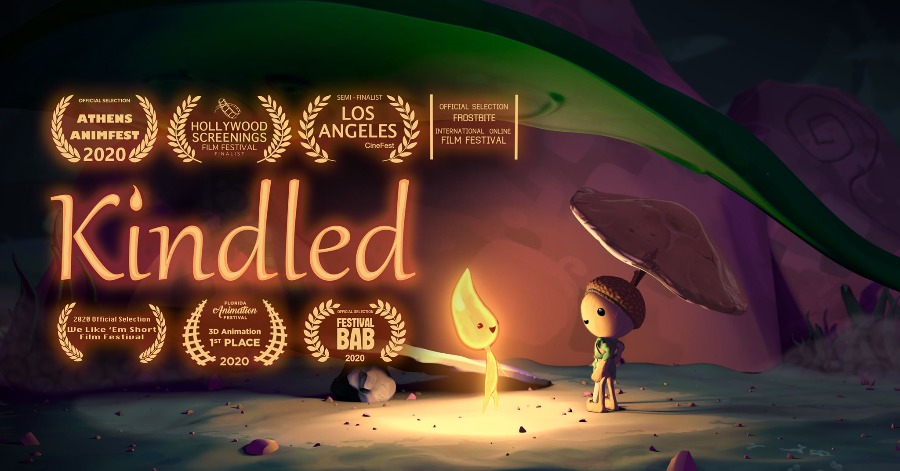 Friendship is well-known to be a lovely bond. Everyone has someone or a group of people with whom they are extremely close and who are commonly referred to as their best friends. A friend is someone who values you, enjoys spending time with you, trusts you, and in whom you can confide in.
A good buddy is the first person you call when you get good news or merely want to go out for a bite to eat. Speaking of friendship here's a cute animation all about it and you definitely would enjoy it!
The narrative of a Flame Sprite and a Wood Sprite, little fairy beings in a fantasy world, is told in the animation Kindled. The two create a mutualistic and joyful relationship despite being comprised of distinct components. Their friendship is innocent, yet strong enough to transcend the obstacles posed by the environment and by themselves, even if it means risking or sacrificing something for one another.
Natasha Bishop is a filmmaker from Wellington, New Zealand, who is also the director of this animation. Being only 23 years of age, her short film Arboraceous, which won the Best Animation at the Japan Wildlife Film Festival, earned her the New Zealander of the year 'Local Hero' award in 2013.
I like how simple and short this animation is. Despite, the short length, this animation carries a deep yet beautiful meaning of friendship.
Sources: CG Meet Up, Shorts Shorts
Movie Review: Fully Packed With Scary Scenes In 'Malignant'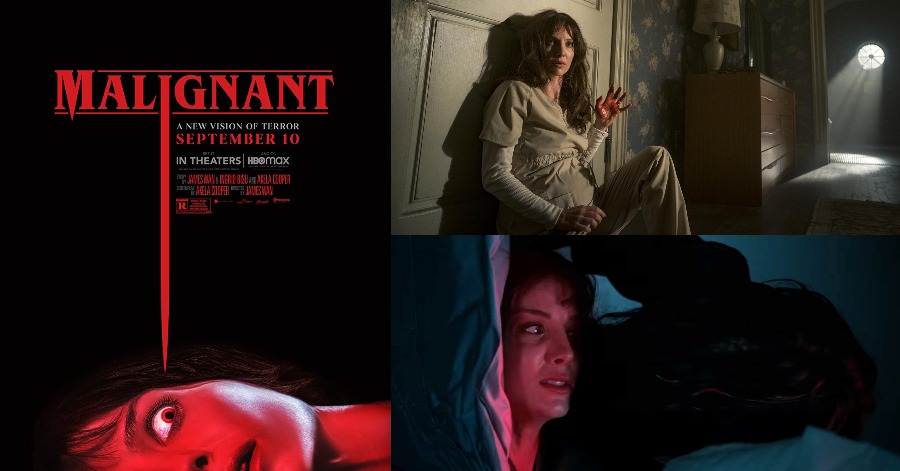 Malignant is a 2021 American supernatural horror movie directed by James Wan from a screenplay by Akela Cooper, based on an original story by Wan, Ingrid Bisu, and Cooper. The movie stars Annabelle Wallis as a woman who begins to have visions of people being murdered, only to realize the events are happening in real life. Malignant was theatrically released in North America on September 10, 2021. Critics said this particular movie is bloodily brilliant.
The movie follows Madison who is such a young woman, then terrified by visions of the murders of strangers. Later, Madison decides to find and save the victims. Malignant seems to be something put together by a machine diligently following an algorithm. Filled with jump scares, an almighty twist and the most important is the gory murders.
What 'Malignant' Is About
Malignant tells of Maddie who lives in an abusive relationship in a big old house with plenty of winding corridors and banging screen doors. After the horrific death of her husband, Derek, Maddie starts hearing the voice of Gabriel. At the beginning of the film, where many years ago, three doctors, Weaver, Fields and Gregory were trying to restrain a patient named Gabriel who apparently has the power to control electricity among other things.
In the present, after the death of her husband, Maddie seems to be able to see murders even as they are happening. Detectives Shaw and Moss find it difficult to believe Maddie even as her sister, Sydney tries to convince them. There is also a tour guide who has been kidnapped and is being kept captive. As Maddie digs into her past, things become clearer and bloodier.
What Can Be Said About 'Malignant'
This movie was brilliant. It was different, exciting, full of adrenaline, just a mix of so many emotions. Adored the characters and the way James always puts in a bit of romance in his horror films, that needs to continue because it is just great. People would always appreciate movies like this that are unique, creative, new, and fresh.
Joseph Bishara's musical scores for this movie had people tied into this whole movie. His musical scores contain lots of haunting themes, a combination of viola and saxophone, as well as drums, making up a weird jazz ensemble. After reading a bit more about how Bishara organized the music for the movie after viewing it, people will feel more in love.
Sources: YouTube Warner Bros. Pictures.
(Video) Buying G-Shock? 7 Things To Know Before You Make The Decision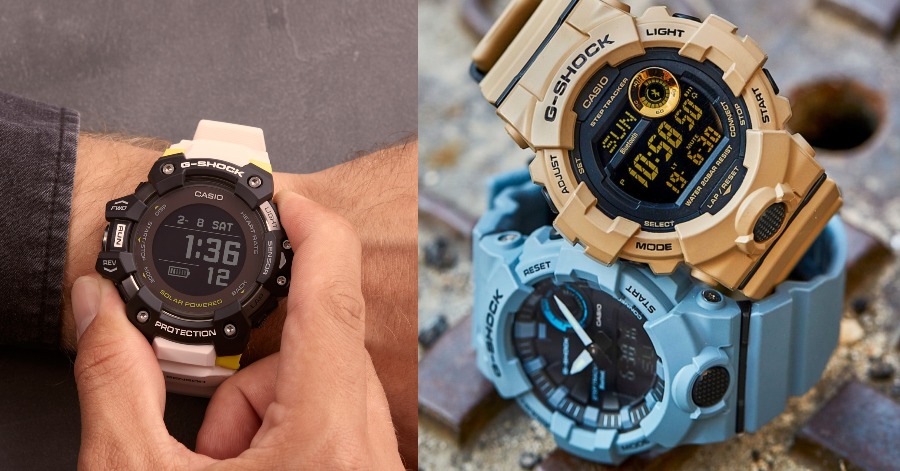 The G-Shock is actually a line of watches manufactured by the Japanese electronics company Casio, designed to resist mechanical stress, shock, and vibration. G-Shock is an abbreviation for Gravitational Shock. The watches in the G-Shock line are designed primarily for sports, military, and outdoors-oriented activities.
Nearly all G-Shocks are chronographs, with either a digital display or a combination of analog and digital. Other features such as a countdown timer, world clock, alarms, electroluminescent backlight, and also water resistance are included in most models. Newer high-end models in the particular line also feature GPS, compass, or even radio-controlled adjustment known as Multi-Band.
Many people still do not know what that they have to know or even expect when buying watches from this very famous brand. They just buy them according to the recommendation of others or even based on their guts. So, it is best to watch this particular video as it tells you guys what you need to know before you buy your own G-Shock.
1) Gives Rashes
Allergic contact dermatitis, in terms of watch rash, usually occurs due to an allergic reaction to nickel or certain polymers used in watches and watch bands. If you feel you might be allergic to these materials, getting an allergy and dimethylglyoxime test may be in your best interest.
2) Auto Backlight Feature Depletes The Battery
The auto backlight feature is activated using a built-in gyroscope within the watch. Most people would advise against using it on a non-solar watch as it will drain the battery. The backlight is probably the most battery-draining feature.
3) Negative Displays Are Cool But Hard To See
Negative displays mean that the letter or even characters are light-colored and the background is dark. It means a watch with a display that is harder to read in low light. No, not hard, just bloody impossible. They are nothing more than a fashion statement.
4) Viable Alternatives Available
Casio Pro Trek – most similar, GPS and hiking features
Suunto – stylish, tough enough, GPS and hiking features
Timex – budget pick, good sports or running features
Luminox – tritium lume, military looks, occasional durability issues
Victorinox Swiss Army – analog pick, reliable, affordable
Regular Casio – for especially tight budgets
Seiko – automatic movement, versatile design, tough enough
Citizen – quartz and automatic movement, versatile design
5) One G-Shock Is Not Enough
G-Shock buyers often fall victim to the 'just one more' mentality and may want to buy another G-Shock to the point of being obsessed with it. While some people who use a G-Shock for work or the weekend are fine with having just one G-Shock for many years and possibly decades, a lot of people will end up buying more and more.
6) People Look Down On Your G-Shock
There are watch snobs out there who will scoff at G-Shock, just like there is every other kind of snob out there. You shouldn't let a fear of what irrational people might think to stop you from enjoying your life the way you want to. There are also some enthusiasts who like expensive mechanical watches actually G-Shock watches too.
7) Atomic Time-Keeping Attributes Aren't Worth It
Atomic time-keeping feature is a 'gimmick' because most people say it doesn't work half the time. It's true that it might not always work, and depending on the location, people may have trouble with the Multi-Band 6 radio signals due to distance or physical obstructions of some sort, even though they appear to be within the range according to Casio.
Sources: YouTube The Time Teller.