(Video) Interactive Chat Room For Anime Lovers To Enjoy, Worth To Try!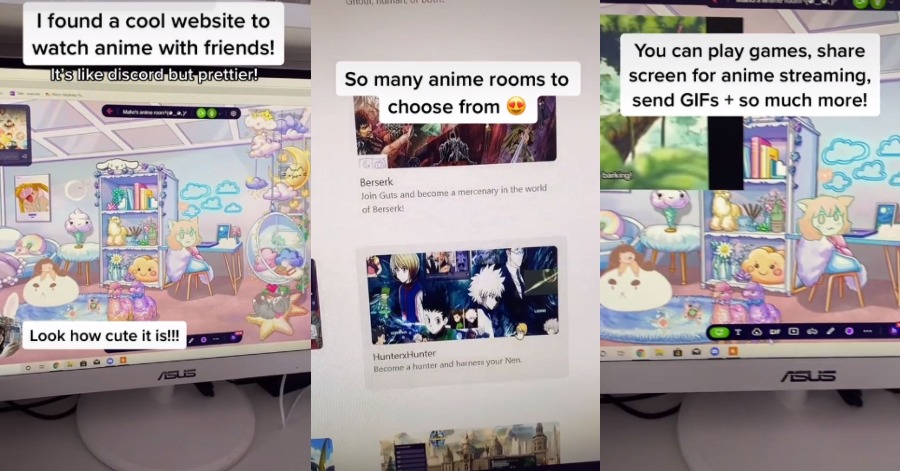 Recently, there is a video that went viral on TikTok app that really attracts a lot of anime lovers to watch it. The video is about a particular chat room that all anime lovers in this whole wide world could enjoy together to do what they really love to do. For this chat room, there is no download needed to be done. You can just enjoy  it from the website.
The website is called 'here.fm' and it is very worth to try. Most interestingly, this website can be used to watch all kinds of anime live with all of your friends. This is why all anime lovers would definitely love this particular website.
Some specialties of the Here.Fm website:
You can choose your own template for the chat room.
You cam also customize your own template if you want.
So many anime rooms to be choose from for your own dream room chat.
 You can play games, send GIFs and many more.
Most importantly, you can share screen with your friends for anime streaming.
Sources: TikTok Maho Yokohata, Here.Fm.
(Video) Too Good To Be True? This 100 Year Mansion Is For Sale For Only $10!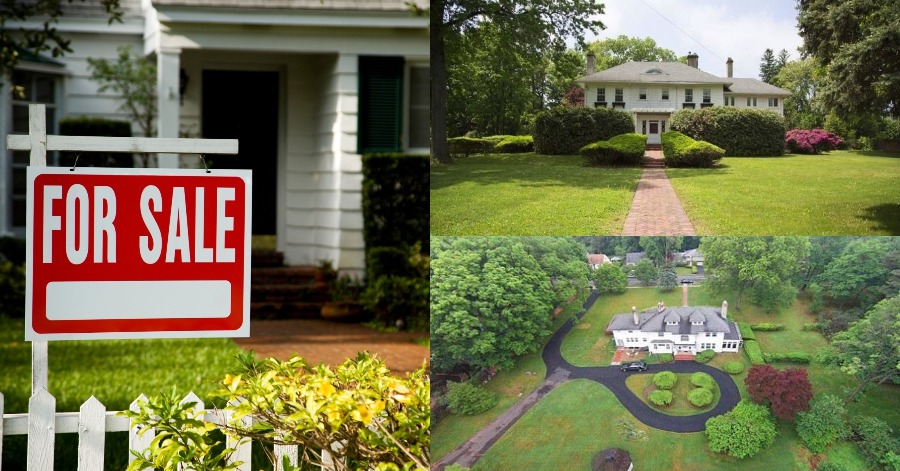 Most of the time we dream of owning so many things like houses, cars, luxury lives, and many more. But to get all this, it requires lots of sacrifices and costs. If not, we can only dream about it. However, there are some cases where these things can be gained in a rather tricky way. By tricky I mean you have to do something in order to get what you want.
With that said, what if I told you that, you can purchase a mansion for only $10?
In Montclair, New Jersey, a 111-year-old mansion was recently put on the market for a price you could never imagine which is ONLY $10!
But here's the catch:
The home cannot be occupied where it currently stands. Meaning whoever purchases this mansion, has to move the entire place to a different location. By doing so, it's a win-win situation; the historical significance is preserved, real estate groups gain valuable land and the buyer has a big house.
The mansion must be moved a quarter-mile from the current location and the buyer must bear all the cost that comes with it.
 Sellers will offer $10,000 to help with the moving process but let's face the fact that the total cost would be up to $200,000. That's crazy!
A buyer would be worried about the asbestos problem. Since the mansion is 111 years old, of course, there would be some defects and would definitely require lots and lots of fixing if moved. And that too, using your own money
My thoughts on this are just speechless. Just $10 but with lots of catch behind it. Not only that, to move to a big mansion is almost an insane thing to do. It's not like you can just pick that land and drop it somewhere. I mean if you're super loaded, this might cause you a little and you can enjoy the benefits fully later on. But entirely, I just think this offer is just crazy.
This is very much an eye-opener not to believe everything nice comes easily. Sometimes when some things are too good to be true, it definitely is!
Sources: Let Me Know
Not Just CR7! These Famous Footballers Also Return To Their Former Clubs!
Amid all of the dealings in the footballing world, there is always a special class of transfers and that is when players return to their former clubs. These kinds of transfers are much more than a simple business transaction between two parties as they carry an emotional angle with them. The feeling of home fans welcoming a player back, having chanted his name in the past, transcends the financial aspect of the transfer and the homely sentiment attached to it.
For example, Arsenal, Chelsea, Manchester United, and Liverpool have all welcomed former players back with open arms in the past. The act of coming home after having explored greener pastures has been repeated multiple times in the history of football. These are 7 of the famous players who let bygones be bygones and rejoined their former club.
1) Cristiano Ronaldo – Manchester United
Man of the hour Cristiano Ronaldo is the greatest icon to re-sign for a former club, and deservedly so. Manchester United signed Ronaldo from Sporting CP in 2003. He went on to help Manchester United to three Premier League titles and the 2007-08 UEFA Champions League trophy, amongst other titles. After bagging his first Ballon d'Or in 2008, Ronaldo joined Real Madrid in the summer of 2009, becoming the most expensive player in the club's history.
His insane goal-scoring, explosive pace, and leadership helped Real Madrid to two La Liga titles and four UEFA Champions Leagues in 9 years. Ronaldo won four more Ballons d'Or during his time with Real Madrid. His spell with Juventus between 2018 and 2021 was not the best, but Ronaldo still managed to make his mark, scoring over 100 goals in the short time span.
Now confirmed to return to Old Trafford, Ronaldo will look to end his illustrious career in the best possible manner. Helping Manchester United to their first Premier League trophy in nine years will only further bolster his position as one of the greatest icons the world of football has ever seen.
2) Diego Maradona – Boca Juniors
Words are not enough to describe the genius of Diego Maradona. He was an outright sensation with the ball at his feet and had the quality to score the most ridiculous of goals. He had the capability to turn any game on its head on his own, and Boca Juniors were more than happy to have their world champion back.
Granted, Maradona's best days in club football came for Napoli, but he was still a capable performer for Boca Juniors. During his first spell, in 1981, he scored 28 goals in 40 appearances across all competitions. In his second spell, he spent three seasons at the club, scoring 7 goals in 31 appearances. The World Cup hero did not have the best of runs during his return, but his status as an icon certainly cannot come into question.
3) Kaka – AC Milan, São Paulo
Ricardo Kaka is one of the best footballers Brazil has ever produced, and no fan who has had the privilege of seeing him on the pitch would tell you otherwise. He had finesse, charm, poise and precision, and, on his day, he had the quality to break any defense single-handedly. In 2007, Kaka won the Ballon d'Or during his fourth season with AC Milan, becoming the only player to beat both Cristiano Ronaldo and Lionel Messi in the home stretch. He kept up his fine form in 2008, as well, which won him a move to Real Madrid in 2009. Injuries and tussles with coach Jose Mourinho reportedly made the 2002 FIFA World Cup winner's life miserable. He eventually returned home to Milan as a free agent in 2013.
He spent a year at the club in his second stint, scoring 9 goals in 37 appearances across all competitions. After Milan failed to qualify for European competitions, Kaka signed for future MLS side Orlando City in 2014. Notably, until Orlando City officially entered the MLS, Kaka was loaned out to his very first club – São Paulo. The temporary move saw him return to not just one, but two of his former clubs during the course of his career. He scored 3 goals in 24 appearances across competitions for the Brazilian side before eventually moving to Orlando in 2015.
4) Wayne Rooney – Everton
Ask any Manchester United fan and they will wholeheartedly endorse Wayne Rooney as one of their all-time greats. The former England international was an icon at Manchester United, scoring 253 goals in 559 appearances across competitions at the club. He won 5 Premier League titles and the 2007-08 UEFA Champions League alongside other accolades.
After his spell with Manchester United came to a close in 2017, Rooney decided to go back to Everton, the club that made him. Despite signing a two-year deal, Rooney could only complete a single year at Goodison Park. He never managed to settle in under manager Sam Allardyce. He also had to play in a plethora of positions including as a deep-lying playmaker to justify his place in the team. After 40 appearances and 11 goals in his second stint, he signed for MLS side DC United.
5) Thierry Henry – Arsenal
No discussion of great forwards can be completed without paying an ode to the great Thierry Henry. The Frenchman was the definition of ruthlessness and artistry at one point, and Arsenal were lucky to see him don their jersey over two spells. Henry was signed by Arsene Wenger in 1999 and served the club faithfully for eight seasons. Despite taking his time to start firing, Henry finished his first season with 26 goals. He bettered his tally in the 2002-03 season, registering a total of 32 goals and 23 assists across all competitions. Apart from helping Arsenal to the 2001-02 Premier League title, he was one of the driving forces behind the Invincibles – Arsenal's unbeaten title-winning campaign in the 2003-04 season.
Henry, who was the only player to win the FWA Footballer of the Year award three times, returned to the club in MLS's off-season in 2012, signing a two-month contract. He only made 7 appearances in all competitions and scored a couple of goals, but his strike against Leeds United in the FA Cup third round won a special place in Arsenal history.
6) Robbie Fowler – Liverpool
Known as 'God' by Liverpool fans, it's fair to say Fowler was adored by the red half of Merseyside. He broke fans' hearts by leaving for Leeds in 2001, where he would spend two years before joining Manchester City. After being released by City in 2006 following a spate of injuries and a worrying lack of form, Fowler would go on to score another 12 goals for the Reds, including eight in the Premier League.
7) Paul Pogba – Manchester United
Pogba made just seven first-team appearances for Man Utd, having worked his way through the youth ranks. Then at age 19, the French ace joined Juventus where he would forge a reputation for being one of the best midfielders on the planet. In 2016, United splashed a then-world-record £89m to bring him back to Old Trafford. And while his form has been up-and-down ever since, with his stint littered with speculation of a move elsewhere, Pogba has proven that on his day he is unstoppable.
Sources: Sportskeeda.
(Video) Unbelievable! These Several School Punishments Goes Beyond Limits!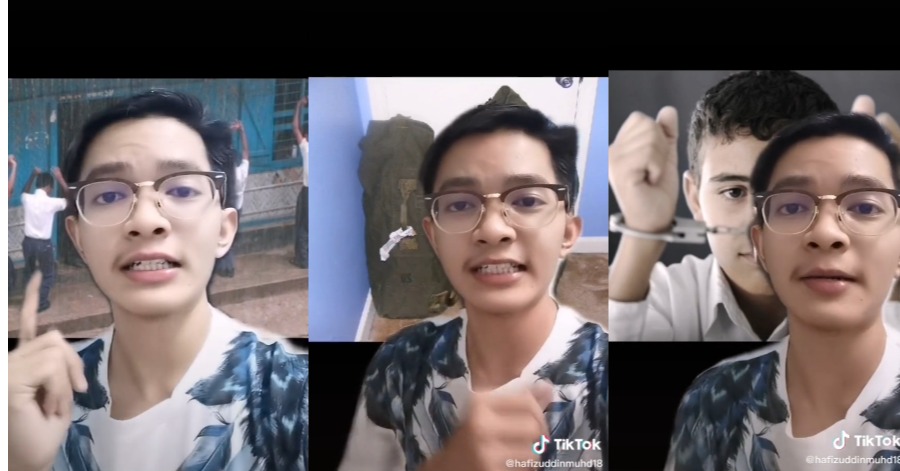 Punishment or in other words, correction in school is necessary when it comes to educating children. Some common types of punishment are standing outside class, squats, seeing the principal, and many more. However, there are some cases where punishments go beyond limits, and here are some of them.
Through a video uploaded on TikTok by @hafizuddinmuhd18, there are several types of punishments imposed by teachers on students that can be said to be quite outrageous
There was one teacher in Albuquerque who called the police because one of her students 'belahak' in class. As a result, the student was put into juvenile prison. However, later on, the teacher was found guilty because what she did was considered child bully.
Then we have another teacher in New Jersey who stuffed a child into a bag. The victim was only 9 years old. He was in the bag for almost 20 minutes because he was mischievous. After the incident, it is said that the teacher was fired.
Another incident happened in New Jersey where a child split water. The teacher then forced all her students to eat on the floor for about 10 days. Soon after, the school was fined USD $500.
There's a saying that goes 'correction is the first step to success'. Correcting is never wrong but it always depends on the method used.
Sources: TikTok Muhd Hafizuddin