(Video) Seven 'Weirdest' Fruits Of Seven Different Countries From All Over The World!
With the ongoing pandemic, the chances for us to travel to other countries with unique botany and foods are low. Well, at least not until everything returns to its normal state. But worry not as we can always learn about the fruits from all around the world through the internet. Shared by Weird Explorer on YouTube, it shows us a list of the weirdest fruits from around the world.
From the Mexican Calabash with the strange texture ever to Stinking Toe, the fruit you probably have never heard of before, these are the weirdest fruits listed in the video.
1) Mexican Calabash
Compared to the Philippines Calabash, the Mexican fruit is smaller in size and filled with black flesh instead of white. It looks unappealing but the fruit itself tastes sweet like vanilla with a hint of licorice. The seeds, on the other hand, taste like corns when roasted. And they come heart-shaped! Even though the texture is not the best as it is similar to soggy leaves, the flavor of this fruit is quite good.
2) Cannonball Fruit
Similar to the previous fruit, both of these fruits are evolutionary anachronisms. This means the original way of dispersal has been lost to time. Cannonball fruits were dispersed by giant ground sloths but nowadays, wild boars are in charge. Living up to its name, the fruit is heavy, hard, and completely spherical. When cracked open, the flesh is white but it would oxidize quickly and then turns into a vibrant blue. The taste of this cannonball fruit is acidic and not suitable to be eaten just like that.
3) Monkeypod
Coming from South American, Monkeypod or also known as 'camachile' can also be found in India, the Caribbean, and Southeast Asia. It is in the shape of Q's and the skin would split open when ripe. It looks interesting with the reddish color and the texture is fascinating too! With its small size, the monkeypod is very likely to be a snack.
4) Nutmeg
Nutmeg is a popular Malaysian spice since the 16th century but not everyone is aware that nutmeg is a fruit too! The flesh of the fruit is the third spice after the seed and the aerial around the seed which is called 'mace'. Of course, the flesh is too astringent to be eaten raw, just like how people would not recommend biting the seed itself. It ends up as another spice and is sometimes processed as candy or a snack.
5) Stinking Toe
Who would've thought that there is a fruit with this name? But this fruit really exists! It can be found in the Caribbean and in South America, most of the time used as a medicine. The fruit looks like a big toe and when it's cracked open, it even smells like one! The flesh is powdery and the taste is similar to melon with a little herbal taste.
6) Ice Cream Bean
The name of this ice cream is sure to fancy but they are actually big green bean pods with fluffy white flesh inside. They are called ice cream because of the flesh that resembles wet cotton balls. They are even creamy with a taste of vanilla! The seeds of this bean are edible and when roasted, it would make a great snack that tastes like chestnut. The Ice Cream Bean fruit is considered 'weird' but it surprisingly tastes good!
7) Tapia
Tapia trees produce a small fruit that works best as a travel snack! The taste of this fruit is immaculate. It is a great combination of apple and brown sugar. But besides that, this fruit is also a host of a native silkworm. The fruits are not weird in any way because it tastes good and looks like other small fruits but they are very rare and uniquely useful, so they deserve to be listed.
In addition, there are two other exotic fruits from Malaysia. They are none other than Durian and Jackfruit.
Durian is known to have the most strong smell that results to its ban in public transport of few countries. Even so, in Malaysia, Durian is very much loved by almost everyone. Other than being eaten raw, Durian can be made into some sort of dessert too. This seasonal fruit is so hyped that the locals would often make a fest to eat just this fruit!
Artocarpus heterophyllus Lam. or known as Jackfruit on the other hand is a tropical climacteric fruit. It is known to be the largest edible fruit in the world as it can grow up to 100 pounds. The yellow flesh inside is sweet and soft.
Food Review: Definitely You Will Love It! 'Salted Caramel And Pretzel Bits McFlurry'!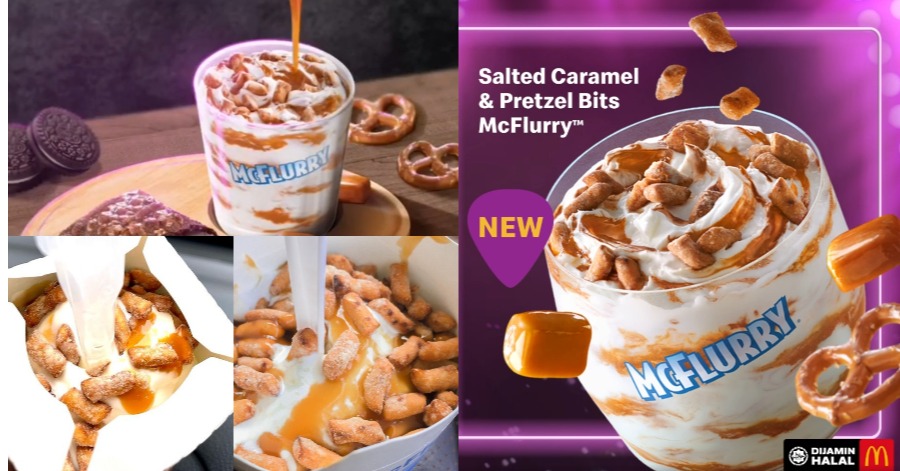 It is actually such an exciting thing just to wait for McDonald's Malaysia to come out with their next release of McFlurry. This time around, it will excitingly be the Salted Caramel And Pretzel Bits McFlurry. The sound of it just makes people all over Malaysia who are definitely a sweet tooth fall in love with it. This is their new flavor.
The Salted Caramel And Pretzel Bits McFlurry are basically made with McDonald's brand's signature vanilla soft serve that is truly delicious that got blended with truly divine salted caramel and also crushed pretzel pieces. Such a perfect combination for a dessert. The new flavor is a beloved warm-weather treat and also absolutely a new sweet treat.
You should definitely grab yours now just because it is only available for a limited time only. What are you waiting for, order now via McDelivery or even your nearest McDonald's Drive-Thru? The price is just only RM5.65. Personally, the taste of this McFlurry is perfectly balanced between the sweet vanilla soft serve and also a salty taste of the pretzel. Perfect combination.
Sources: McDonald's Malaysia
Food Review: Moist, Sweet And Yummy! Massimo's Special Edition Pound Cakes!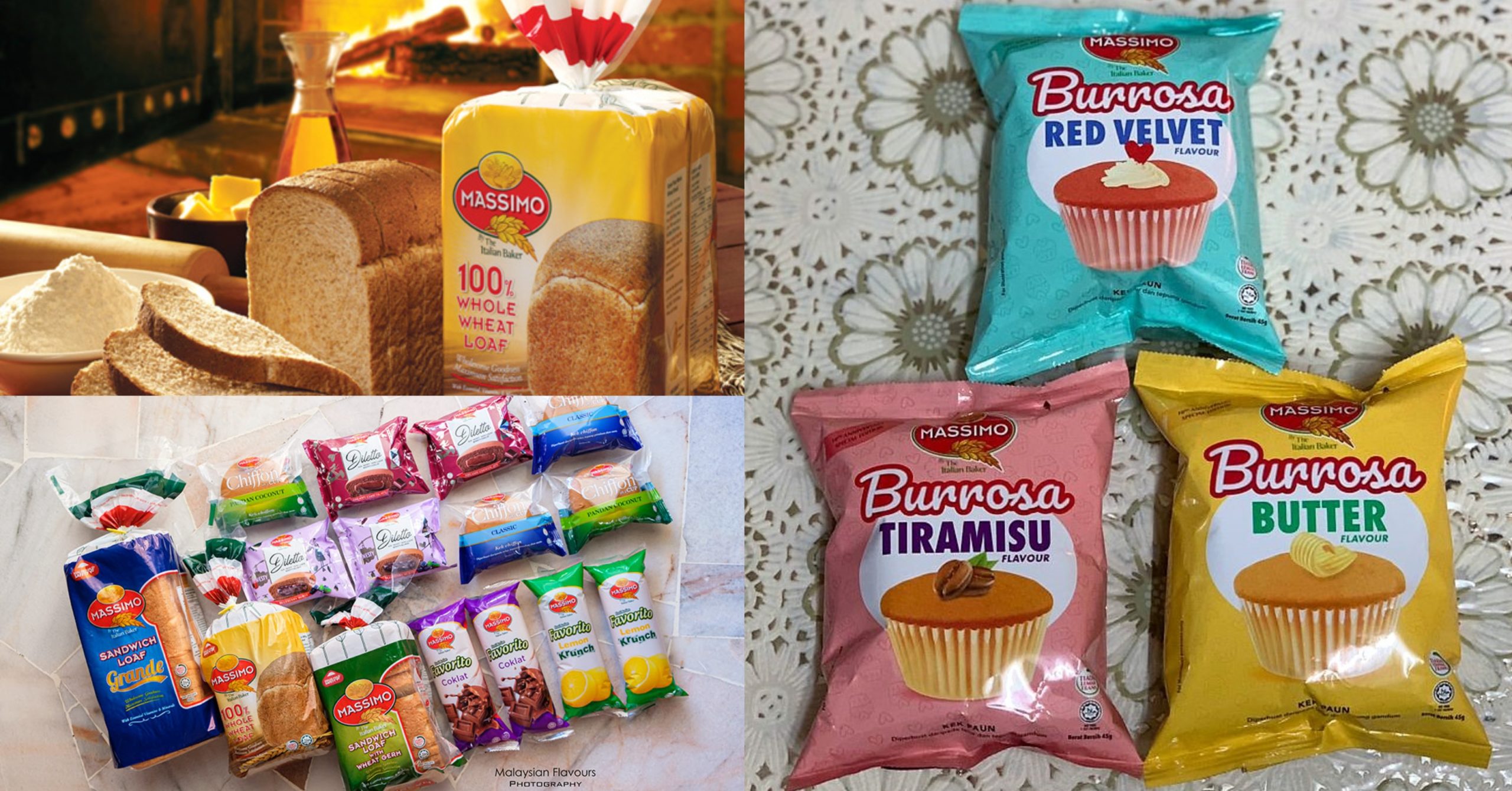 Since its launch in 2011, Massimo has taken pleasure in providing you nutritious bread made with Italian passion, ensuring that the deliciousness in every bite, from taste to texture to flavour, matches the Massimo brand and heritage's exacting standards of perfection. Since then, the brand has grown in popularity and is now a staple diet for many Malaysians, whether for breakfast or in between meals. Massimo believes in utilising only the highest-quality ingredients that are high in vitamins and nutrients to keep you going all day.
In conjunction with their 10th anniversary, Massimo has released a new range of special edition, moist, sweet and yummy pound cupcakes and they are known as Burrosa. Burrosa comes in three different flavours which are butter, red velvet and tiramisu. The new product looks almost like Massimo's Chiffon In A Cup but tastes better.
1. Burrosa Butter 
Here's my thought on the new product. My favourite one among the three would be the butter pound cake. It is just so soft and moist that it literally melts like butter in your mouth. Not only that, I love how it becomes the best combination for my tea. Besides, you can add any topping you want. I've tried this butter pound cake with nutella chocolate spread and peanut butter and it just tastes heavenly.
2. Burrosa Tiramisu
My next favourite would be the tiramisu. After butter, I love anything with coffee, especially coffee buns. Two reasons, they have a wonderful smell and it's coffee! This tiramisu pound cake, to me, taste exactly like the coffee buns in bakeries. I pair my tiramisu pound cake with a cup of hot, aromatic coffee and it's just amazing. Why not, the more the merrier right.
3. Burrosa Red Velvet
Last but not least is the red velvet. To be honest, I got attracted to the packaging because the turquoise packaging looks so adorable. The red velvet flavour is just smooth. The only thing missing is a cream cheese frosting. But no problem, I made my own cream cheese frosting at home and you have a premium red velvet cake.
Have you tried these new Massimo Burossa yet? Wait no more and get yours today. Cute packing, tasty and an on-the-go treat!
Sources: Massimo Bread
TH Launches Stewardship Framework As Governance Foundation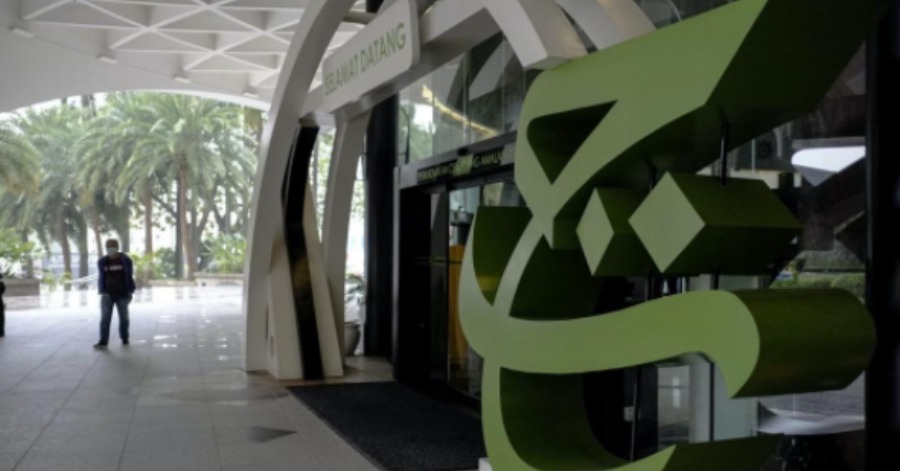 KUALA LUMPUR, Sept 3 — Lembaga Tabung Haji (TH) today launched its Stewardship Framework, the foundation of its governance structure to help the pilgrims fund board delivers its mandate of providing world-class hajj services more effectively and sustainably.
TH Chairman Tan Sri Md Nor Yusof said the framework is based on Maqasid Syariah or the higher objectives of syariah that covers five main principles namely the protection of religion, life, intellect, property and future generations.
"The main objectives of TH's Stewardship Framework are to embrace Maqasid Syariah, conduct operations in compliance with syariah principles and uphold strong corporate governance with integrity," he said in a statement today.
According to Md Nor as part of the launch, TH would also roll out internal programmes progressively to help its employees to internalise the framework and its role in strengthening corporate governance moving forward.
He added since the TH establishment in 1963, it has organised hajj for 1.5 million people and now, about half of all Malaysian Muslims or 8.3 million are now their depositors to help them save for hajj.
Md Nor said the growth of TH over the years has given rise to the need for TH to strengthen its governance structure further through its Stewardship Framework.
"With over 58 years of experience in syariah-compliant operations, it is essential for us to ensure the long-term sustainability of TH," he added.
Sources: BERNAMA