Ziyad's 'Merdeka' Mission At Tokyo Paralympics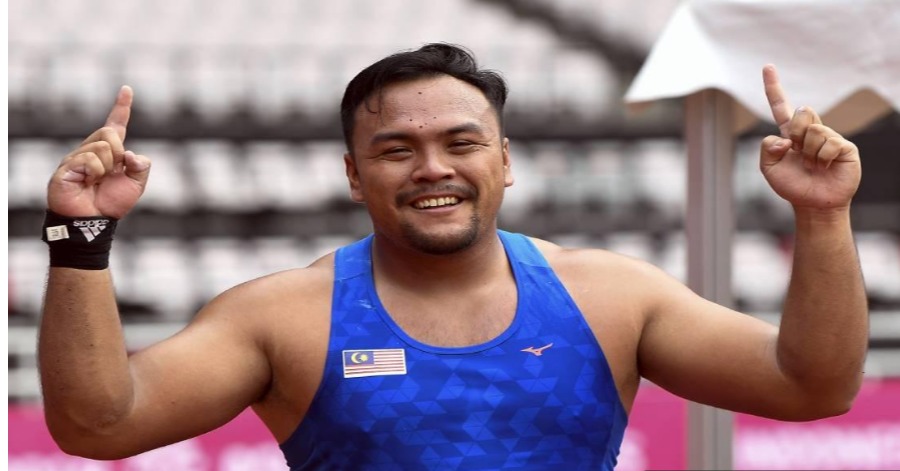 TOKYO, Aug 24 — National para shot put champion, Muhammad Ziyad Zolkefli has a special mission to accomplish for his beloved nation this time at the Tokyo Paralympic Games.
Besides defending his victory at the 2016 Rio Olympics, Muhammad Ziyad who will be taking part in the shot put T20 (learning disabilities) event, stated his desire against wasting the opportunity of being in action at the Olympic Stadium on Aug 31.
He said his third appearance at the Paralympic Games would be more meaningful if he could add to his gold medal collection for the nation on the historic date, coincidentally, is the 64th Malaysia National Day.
"I will try as best as possible at the Tokyo Paralympics and I will indeed feel very proud if I can win a gold medal on Augt 31," he told Bernama.
The 31-year-old athlete created a sensation at Rio 2016  when he notched a new world and paralympic record with a throw of 16.84 metres (m) to reap the gold medal, simultaneously erasing the record of the Australian athlete, Todd Hodgetts.
Not to rest on his laurels, he continued to dominate in the event when he renewed the record he achieved previously with a throw of 17.29 metres at the 2017 World Para Athletics Championship in London.
Meanwhile, Muhammad Ziyad said his preparation was proceeding smoothly currently despite being forced to undergo training under the bubble concept since last year following the COVID-19 pandemic.
Muhammad Ziyad is not alone in the campaign in Tokyo as he is joined by two Rio 2016 gold medallists,  Mohamad Ridzuan Mohamad Puzi in the 100m T36 (celebral palsy) event and Abdul Latif Romly in the long jump T20 (learning disabilities).
Not just that, two more athletes joining Malaysia's challenge in para athletics are Siti Nooriasah Mohamad Ariffin in the 400m women' s T20 (learning disabilities) event and Wong Kar Gee for the long jump T13 (visual impairment).
For the edition this time, the 22 athletes in the Malaysian contingent will rise to the challenge of flying the Jalur Gemilang by taking part in nine types of sports at the prestigious festival in Japan.
The Tokyo Paralympic Games, to be officially opened tonight, will end on Sept 5.
Below is a profile of Muhammad Ziyad:
Full name: Muhammad Ziyad Zolkefli
Age: 31 years
Date of birth: March 15, 1990
Place of birth: Kuantan, Pahang
Hobby: Viewing films
Best achievements: 2016 Rio Paralympic Games gold, 2012 London Paralympic Games bronze, 2013 and 2017 world champion, 2018 Para Asian Games gold.
Sources: BERNAMA
Tokyo Paralympics: Different Fates For Two National Swimmers Despite Missing Finals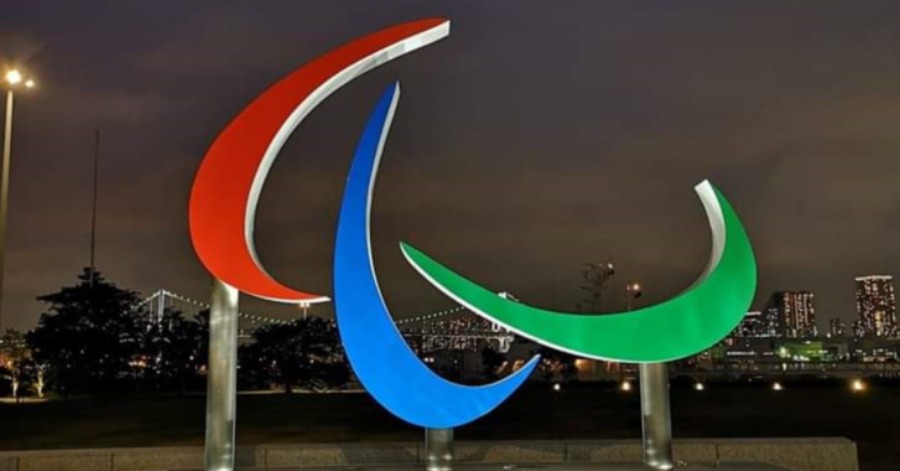 TOKYO, Aug 27 — Two national swimmers suffered different fates despite failing in the qualifying stage on the third day of the Tokyo Paralympic Games today.
Despite finishing in last position in the second qualifying heat of the S5 women's 50 mm butterfly (physical disabilities) category, Brenda Annellia Larry put on a commendable performance by improving on her personal best in the competition held at the Tokyo Aquatics Centre.
The 16-year-old Sabahan clocked 1 minute 00.62 second (s) to finish seventh.
The country's youngest athlete to the Tokyo Paralympics previously had recorded a personal best of 1: 09.72s in Singapore in 2019.
Chinese swimmer Dong Lu won the heat in a time of 40.74s followed by her compatriot Jiao Cheng who did 43.05s while third place went to Brazilian swimmer Joana Maria da Silva Neves Euzebio (46.32s).
Brenda finished 13th out of 14 swimmers from the two qualifying heats with only the top eight making the cut for the final.
Meanwhile, another national swimmer, Jamery Siga, was clearly frustrated when his dream to at least renew his personal best in the men's category of the same did not materialise after clocking 40.32s.
His previous best personal best was 38.28s done at the World Swimming Championships in London in 2019.
The 36-year-old Sarawakian admitted that a poor start in today's competition resulted in him finishing in last place in the third qualifying heat.
Jamery, for whom this is his third Paralympic appearance, finished sixth in the heat while Tao Zheng from China topped the competition and also broke the world record with a time of 32.34s, followed by Yaroslav Semenenko of Ukraine with 34.55s while host swimmer Kaede Hinata took third place with a time of 37.8s.
Meanwhile, Jamery, who was stricken by polio at the age of five, which caused his right arm to shrink, also revealed that his campaign at the Tokyo Paralympics is probably his last given his advanced age if he wants to compete in Paris in 2024.
"I apologise to all Malaysians for not being able to do my best, maybe this is my last Paralympics, age is also catching up," he told Bernama in a tearful voice.
However, he is still interested in continuing to represent the country and will return to focus on his next missions in tournaments as well as other sporting events, including the Asian Para Games in Hangzhou, China next year.
Sources: BERNAMA
Results of Events Involving Malaysians On Second Day of Tokyo Paralympics (Aug 26)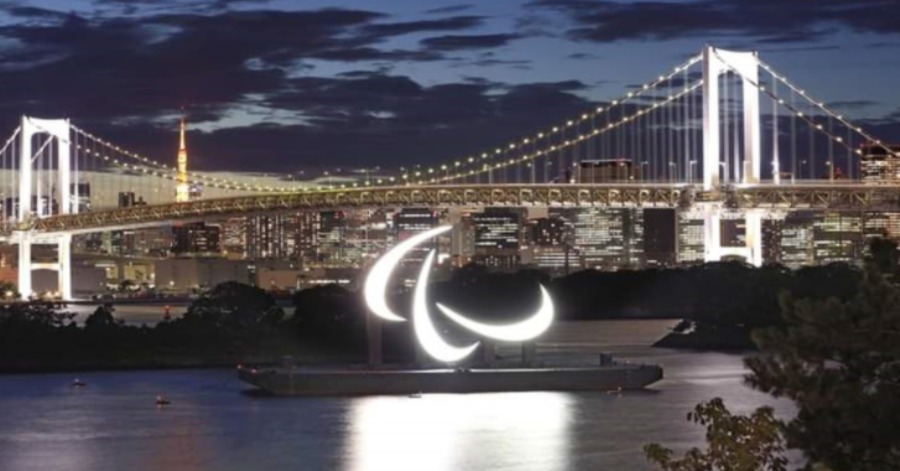 TOKYO, Aug 26 — Results on the second day involving Malaysian athletes at the Tokyo Paralympics today (Thursday):
SWIMMING:
—————–
Men's 100-metre Freestyle (S5):
Heat 1:
1. Daniel de Faria Dias (BRA) 1:13.02 seconds (s)
2. Antoni Ponce Bertran (ESP) 1:13.33s
3. MUHAMMAD NUR SYAIFUL ZULKAFLI (MAS) 1:16.33s
(Note: Best eight athletes progress to the Final)
TABLE TENNIS:
———————-
Qualification:
Men's singles (TT9) Group C: Joshua Stacey (GBR) bt CHEE CHAOMING (MAS) 11-6, 11-8, 11-9
Sources: BERNAMA
English Premier League Club Won't Release Players For Internationals In Red-List Countries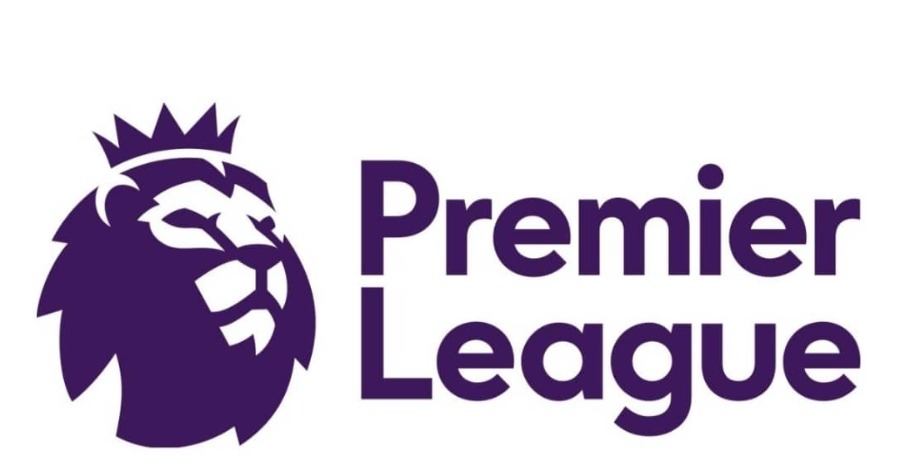 LONDON, Aug 25 — The 20 clubs from the top flight of English football won't allow their players to play international matches in a country on the UK's red list next month, announced the Premier League on Tuesday.
According to Xinhua, nearly 60 players from 19 Premier League clubs were due to travel to 26 red-list countries in September for international matches, but all the clubs have unanimously decided not to release the players and the clubs' decision "is strongly supported by the Premier League."
"Extensive discussions have taken place with both the FA and the Government to find a solution, but due to ongoing public health concerns relating to incoming travellers from red-list countries, no exemption has been granted," read the statement released by the Premier League.
Under the current rules in the UK, all travellers from red-list countries such as Brazil and Argentina are required to quarantine for 10 days at a hotel which means that the players would have missed a few matches if they returned from international duties.
The decision means that Manchester City striker Gabriel Jesus and goalkeeper Ederson, as well as their compatriots Alisson Becker, Fabinho and Roberto Firmino from Liverpool and Leeds United's Raphinha, will not be able to represent Brazil to play a home match against Argentina in the World Cup qualifiers next month.
"Premier League clubs have always supported their players' desires to represent their countries – this is a matter of pride for all concerned. However, clubs have reluctantly but rightly come to the conclusion that it would be entirely unreasonable to release players under these new circumstances," said Premier League chief executive Richard Masters.
"Quarantine requirements mean that players' welfare and fitness will be significantly impacted. We understand the challenges that exist in the international match calendar and remain open to workable solutions."
Sources: BERNAMA