141 Fly To Langkawi From Ipoh On Maiden Flight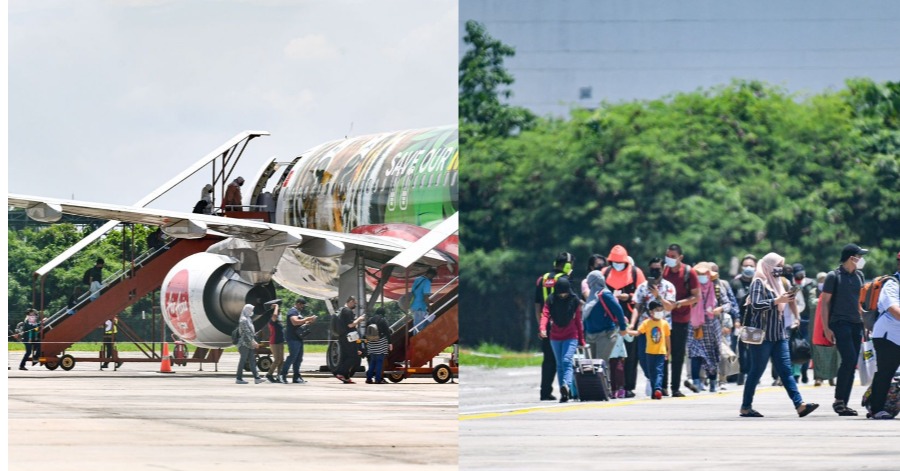 IPOH, Sept 17 — A total of 141 passengers, including 23 children, took off on the first flight from the Sultan Azlan Shah Airport here today to Langkawi under the travel bubble pilot project.
Perak Infrastructure, Energy, Water and Public Transport Committee chairman Datuk Mohd Zolkafly Harun said AirAsia is offering Ipoh-Langkawi-Ipoh flights thrice a week on Wednesdays, Fridays and Sundays starting today.
"The flight to Langkawi uses an Airbus A320 aircraft with a maximum capacity of 180 passengers and the maiden flight at about 1.30 pm today had a load of 80 per cent," he told a media conference at the airport here today.
Also present were public health medical specialist Dr. Mohd Zamri Md Ali and Ipoh Malaysia Airport Berhad manager Tugiman Sabudin.
Mohd Zolkafly said passengers were required to undergo a COVID-19 screening test and those who tested positive were not allowed to continue their journey, after which they would be subjected to existing standard operating procedures (SOPs) for case management.
According to Mohd Zolkafly, over 50 per cent of the flight capacity or more than 70 passengers have so far booked their seats for the next Langkawi flights on Sunday and Wednesday.
He said the state government had also taken various measures to restore the confidence of tourists to visit Perak, include implementing specific vaccination programmes for tourism industry players.
"A lot of preparations have been done to ensure that the domestic tourism sector is active again and ready to receive visitors and tourists, especially when our state borders are fully opened," he said.
Sources: BERNAMA
Bali To Provide Travel Guidebook To Foreign Tourists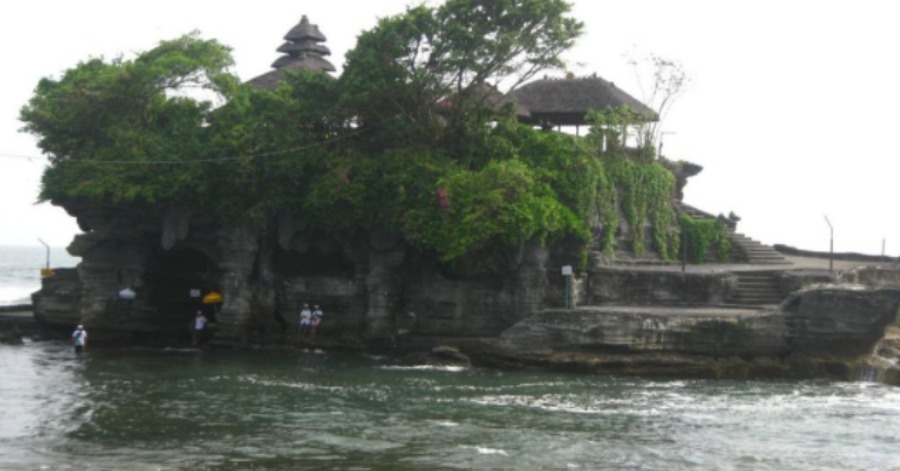 BALI, Oct 20  — The Bali provincial government has created a guidebook for foreign tourists,  which among others contain travel rules in the province including arrival protocols at the airport.
The guidebook, is part of the international tourist spot's preparations in welcoming foreign tourists in the wake of COVID-19.
"As the government reopened tourism in Bali on October 14 (2021), we compiled a travel guide to be used by foreign tourists," Head of the Bali Provincial Tourism Office Putu Astawa said.
 "Furthermore, foreign tourists must conduct a five-day self-quarantine at one of the 35 hotels designated by the government once they arrive in Bali, " he was quoted as saying by Antara news agency.               The guidebook which will be handed to tourists during the self-isolation period, comprises of rules on traveling in Bali including the arrival protocols at the Gusti Ngurah Rai International Airport and the health protocols, which must be implemented when traveling.
"In addition, tourists are required to have health insurance, visas, and complete COVID-19 vaccination certificates. If they fulfill the conditions, they can enter Bali," he reiterated.
He said the government is only allowing tourists from countries with Level 1 and 2 confirmed cases and a positivity rate of below five percent, adding tourists need to submit negative results of RT-PCR tests taken a maximum of 72 hours before departure and accommodation proof.
"In addition, the tourists will have to undergo two additional RT-PCR tests – once they arrive at the airport and on the fourth day of the quarantine," he said.
According to Astawa, an increase will be seen in the number of tourists in November or December.
"Currently, Balinese tourism actors are not the only ones who are making preparations, but also the travelers and the airlines," he added.
Budget 2022 To Set The Tone For Ringgit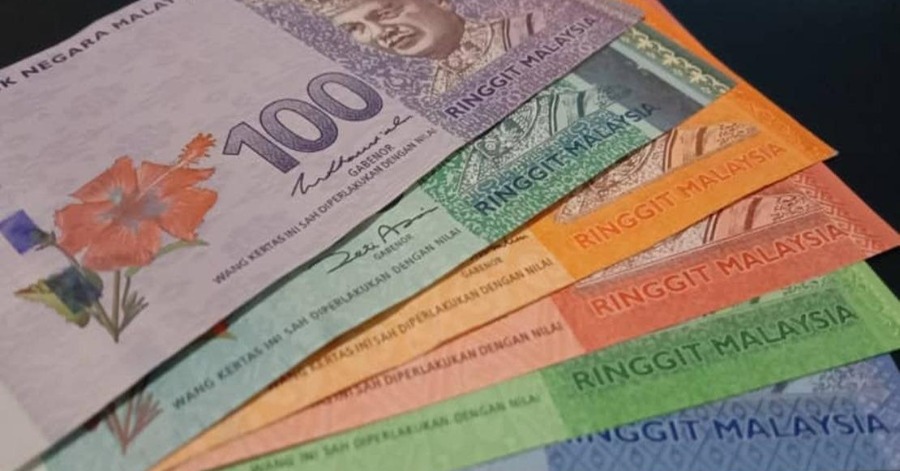 KUALA LUMPUR, Oct 20 — Investors will keep a close tab on Budget 2022 which will be tabled in Parliament on Oct 29 by Finance Minister Tengku Zafrul Abdul Aziz, as it could be a decisive factor in determining their confidence with regards to the ringgit's performance.
In early January 2021, the domestic unit breached the 4.00-level against the US dollar, depreciating to a year-to-date low of 4.24 mid-August before regaining its grounds to trade at the current level of between 4.14 and 4.19.
Bank Islam chief economist Dr Mohd Afzanizam Abdul Rashid said the strong commodities performance has helped to boost the ringgit.
He noted that three commodities, namely crude oil, liquefied natural gas (LNG) and crude palm oil (CPO) have remained at elevated levels.
"This should help to some degree, providing fiscal space for the government while being a catalyst for an improved capital expenditure plan among the oil and gas players," he said.
"Perhaps the upcoming budget announcement would shed more light on how the government plans to reduce the budget gap, given that the 12th Malaysia Plan (12MP) has indicated a fiscal shorfall of 3.0 per cent – 3.5 per cent of the gross domestic product (GDP) by 2025 as opposed to the 2022 estimates of 6.5 per cent – 7.0 per cent," he told Bernama.
The 12MP is a five-year roadmap for the country's development, with an annual GDP growth target of between 4.5 per cent and 5.5 per cent from 2021-2025.
Meanwhile, ActivTrades forex analyst Dyogenes Rodrigues Diniz believes the ringgit could hit the 4.10 level against the US dollar for the rest of the year.
He said the 12MP is aligned with the global goals of sustainable economic development and greater social equity — positive pull factors for foreign investors to invest in Malaysia.
"As a currency pair, we also need to understand the US dollar situation. The recent announcement by the Federal Reserve (Fed) that it will not raise the interest rate for the US dollar until 2023 could weaken the currency.
"So, in general, we are talking about a simultaneous ringgit appreciation and a possible greenback depreciation, which could be good for Malaysia," said Diniz.
He also noted that the local unit has been appreciating against major counterparts in the past few months.
"However, the uptrend is not quite significant, given the uncertainties due to the onslaught of the Delta variant of COVID-19 in the region.
"Still, I see that the recovery is positive and the speed of this appreciation is also important as greater exchange rate stability provides more predictability for international trade," he said, adding that an excessively rapid appreciation of the ringgit could affect the trade balance.
Sources: BERNAMA
(Video) Fauzi Nawawi And Khir Rahman Apologize Amid Viral Issue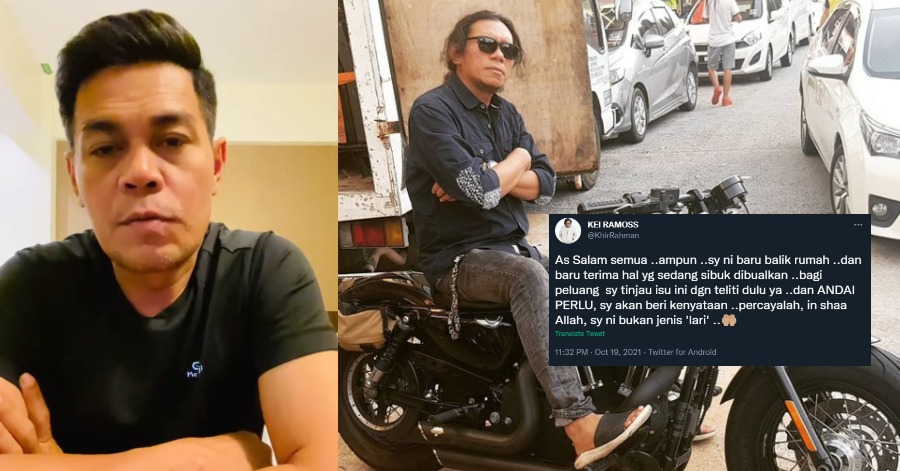 Recently, a particular video of a talk show session has gone viral all over social media platforms in Malaysia. The video that went viral has made certain Malaysian celebrities that are Fauzi Nawawi and also Khir Rahman be the center of discussion among netizens. Both of them are definitely some hot topics that are still being discussed by all.
Not long after the video went viral, the particular celebrities have issued an apology. Fauzi Nawawi appeared to make a public apology to Raja Farah regarding the video that went viral on social media yesterday. As can be seen through a video sharing on his Instagram, Fauzi Nawawi has also apologized for being slow to respond on a serious matter.
 

View this post on Instagram

 
He has explained that the particular program was recorded after the first Movement Control Order (MCO) last year and it has been aired for a long time already. Other than that, he has also asked the production to cut any sensitive scenes after the completion of the recording because there is indeed a bad conversation in the recorded video.
In the meantime, the other celebrity in the video that is Khir Rahman who is responsible to be the host of the particular show also expressed regret and apologized for the mistakes and inconsistencies that have been made.
As Salam semua ..ampun ..sy ni baru balik rumah ..dan baru terima hal yg sedang sibuk dibualkan ..bagi peluang sy tinjau isu ini dgn teliti dulu ya ..dan ANDAI PERLU, sy akan beri kenyataan ..percayalah, in shaa Allah, sy ni bukan jenis 'lari' ..🤲🏽

— KEI RAMOSS (@KhirRahman) October 19, 2021
Sources: Instagram Fauzi Nawawi, TwitterKhir Rahman.