Add To Your To-Do-List! These Are 5 Best Theme Parks In Malaysia To Try!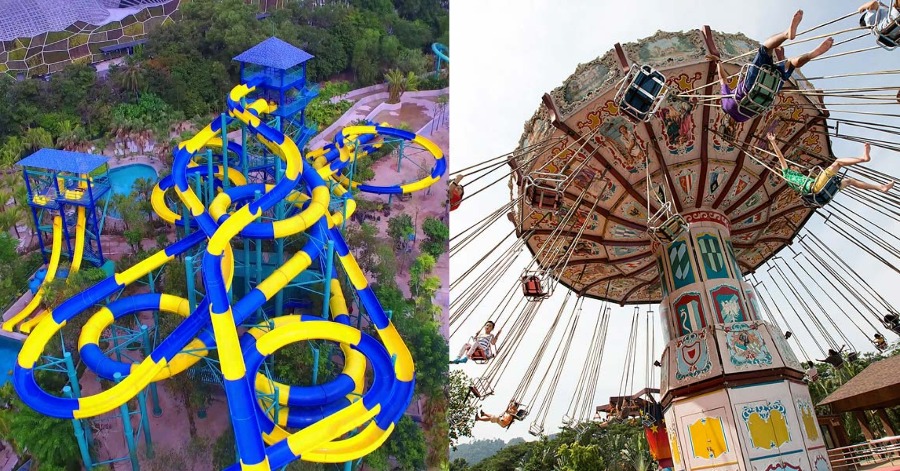 A theme park is actually a type of amusement park that bases its structures and attractions around a central theme, often featuring multiple areas with different themes. They are more elaborate than city parks and also playgrounds, usually providing attractions that cater to a variety of age groups. These places are the ones to go for some enjoyment.
Recently, the government of Malaysia has announced that nationwide theme parks are expected to reopen and be back in business in the month of November. Theme parks across the country are expected to reopen to the public after the nation's vaccination rate reaches 90 percent of the adult population. These are the 5 best theme parks in Malaysia.
1) LEGOLAND Malaysia
Legoland Malaysia Resort is Malaysia's first international theme park, which opened in Iskandar Puteri, Johor, Malaysia on the 15th of September 2012 with over 40 interactive rides, shows and attractions. It is the first Legoland theme park in Asia and sixth in the world upon its establishment.
2) Lost World Of Tambun
The Lost World of Tambun is a theme park and hotel in Sunway City Ipoh, Tambun, Kinta District, Perak, Malaysia. Managed by the Sunway Group, the 40-acre park opened on 11 November 2004 and is officiated by Sultan Azlan Shah. The theme park is known for its natural hot spring, also features other attractions including wildlife and rides.
3) Sunway Lagoon
The Sunway Lagoon is an amusement park in Bandar Sunway, Subang Jaya, Selangor, Malaysia owned by Sunway Group. The park began operations in 1992 and was officiated by the then Prime Minister of Malaysia, Tun Mahathir bin Mohamad, on 29 April 1993.
4) ESCAPE Theme Park
The founder of ESCAPE wanted to build a theme park that would provide kids and adults with the most natural form of fun and adventure. Thus, the theme park was born, set amidst nature, surrounded by lush green, and with so much for you to explore all in one space.
5) Splash Out Water Theme Park
Splash Out Water Theme Park is the best theme park in Langkawi. There are 12 exciting attractions for you to try out while you're here, ride 5-foot waves at the Wild Water, plunge down twisting water slides, or catch a barrelful of water at the Big Splash Kingdom.
Sources: Legoland, Lost World of Tambun, Sunway Lagoon, Escape, Splash Out Langkawi.
Top 5 Real Life Horror Movie Spots That Will Creep You Out For Good!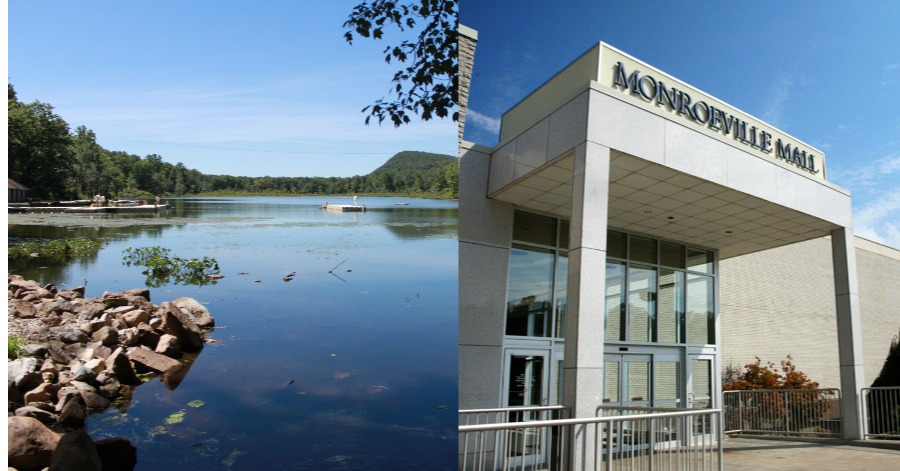 Horror fans have an inexplicable desire to be terrified at all times of the year. Some people accomplish this by viewing classic horror films on Netflix while others go to the movie sets themselves. while others go to the movie sets themselves. . Watching from your couch is one thing but would do you have the guts to visit the filming spot in real life?
The majority of these destinations are real-life locations that can be visited at any time of year and do not have any creepy auras. However, some of these locations have a reputation for being haunted, and only the bravest of souls dare to visit them.
You can visit these 5 real-life horror movie locales right now, whether it's October and you're looking for a little frightening sight-seeing or it's spring and you're suffering horror withdrawals.
#1- Camp No Be Bo Sco, Blairstown, New Jersey –Friday The 13th
Mrs. Vorhees, who terrorized children at a summer camp in one of the most iconic horror films of all time – and subsequently her son, Jason, in a slew of sequels – is real. In addition, it has a summer camp program. For children. It kind of blows your mind, doesn't it? The only notable change is that the eerie camp known as Camp Crystal Lake in the movies is actually named as Camp No Be Bo Sco. And, of course, it hasn't been the scene of a slew of killings. It's fortunate that the majority of the campers aren't old enough to remember Friday the 13th or any of its sequels. However, it makes you question the parents.
#2- Seneca Creek State Park, Maryland –The Blair Witch Project
Tourists have been flocking to the little town of Burkittsville, Maryland in quest of the famed Blair Witch ever since the publication of this now-iconic "found footage" horror film. However, for an authentic experience, head about 60 kilometers south of the small town to Seneca Creek State Park, where the majority of the movie was shot. Given Burkittsville's population of only 200 people and the lack of nightlife, getting lost in the woods could be the best way to spend your time anyway. If you do decide to pitch a tent and spend the night in the woods, make sure to dress brightly and keep an eye out for hunters – the kind that shot deer, not the kind that ritualistically murder you in abandoned houses' basements. Take a spooky virtual tour of the most haunted woodlands on the planet.
#3- Toms River, New Jersey –Amityville Horror house
It's a true story: a man murdered five members of his family before turning the gun on himself in his own home. The Amityville Horror was inspired when the home's new residents claimed to be terrorized by ghosts a year later. However, the film was not shot in the allegedly haunted mansion in Amityville, New York. The Amityville Horror was actually shot in a non-haunted home in Toms River, New Jersey, perhaps to avoid paying money to unearthly extras. It's logical. The Amityville house, which was once a crime scene, is a terrifying place to visit.
#4- The Exorcist Steps, Washington, D.C. – The Exorcist
Isn't it difficult enough to see The Exorcist with your eyes open? Try living in the same neighborhood as the film that many regards to be the "scariest of all time." The house itself exists in a normal neighborhood just a few blocks from Georgetown University, but it isn't exactly as depicted in the film. For one thing, you won't be able to see Regan MacNeil's chamber window, where the possessed small girl terrorized her visitors — the interior of the house was really filmed in a studio.
Nearby are the stone stairs that Father Damien Karras slid down in an attempt to exorcise the demon from his body. On October 30, 2015, a plaque was installed on the steps to commemorate the location's famous popularity among horror movie fans.
#5- Monroeville Mall, Pennsylvania – Dawn of the Dead
It's a shopping center that inspired a big-budget horror film. Horror movie icon George A. Romero allegedly came up with the idea to put people against zombies in this temple of consumerism while wandering around the Monroeville Mall, one of the largest of its kind at the time. In the winter of 1977, the production of Dawn of the Dead took conducted in the mall during closing hours. One can only imagine what the shoppers thought of all the fake blood-soaked rags and severed limbs crammed in the trash cans.
The real mall now houses retailers such as Macy's, American Eagle, and Forever 21, but it still hosts annual zombie-themed events, including the occasional zombie walk, to commemorate its position in horror film history.
Sources: Reader's Digest Asia
Food Review: Pleasing To The Eyes And The Taste, New 'Love Rose Cornetto'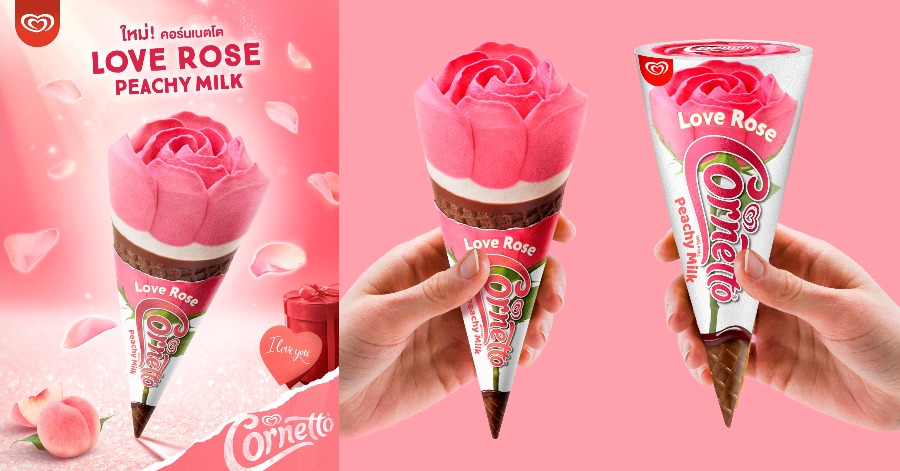 Recently, Wall's company has introduced a brand new Cornetto ice cream that has also entered Malaysia and that is the 'Love Rose Cornetto' ice cream. This particular ice cream is definitely something to try because it is not just pleasing to the taste, but it is also pleasing to the eyes. It is because the ice cream is rose in shape. So exciting as you are literally like holding a rose in your own hand while eating the ice cream. What an amazing experience to undergo.
For all Malaysians, you guys can get one of these amazing ice creams for the price of only RM3.50 at any place that sells Wall's ice creams such as 7-Elevens, mart at Petronas, 99 Speedmart, and others. The price is so affordable for an ice cream created like that. You should get yours today to excite your smell and also taste buds while eating it.
Based on my personal opinion, it tastes and is also amazing. That is a great feature of ice cream. The rose on top is actually a sweet peachy milk flavor which is something you can smell as soon as you open it. It does give out a strong sweet scent. Just one bite of the ice cream and you can enjoy a blend of peach and vanilla. The combination is great.
After that, you will find your favorite chocolate-filled cone tip at the end if you keep on going to eat it. The taste is balanced so well and you cannot possibly stop on just one. You might be thinking to have more at one time but just keep in mind that it is ice cream. You probably want to eat it again some other time. All in all, it is recommended.
Sources: Wall's Malaysia.
Food Review: 'Jibril', A Must Visit Hidden Cafe In SS15 Subang!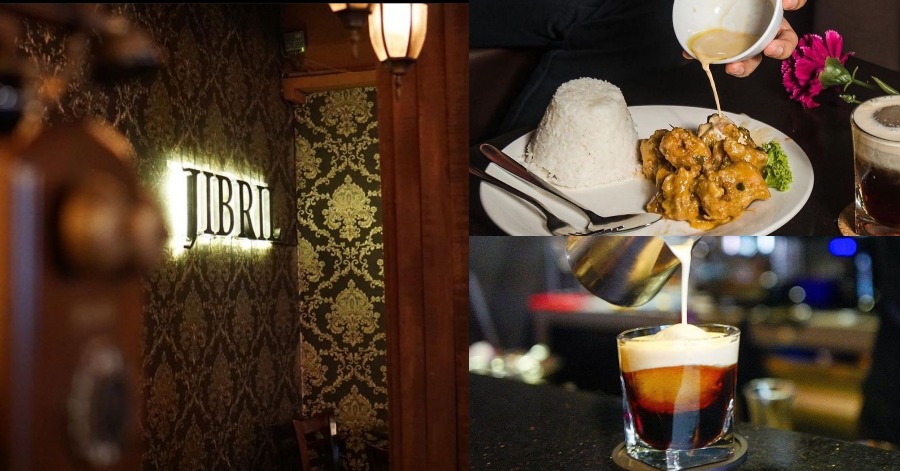 Now if you guys remember Harry Potter movies, one interesting scene would be the Platform 93/4, where Hogwart kids run into a brick wall to get to the other side. Of course, it is impossible in the real world but at one point I thought maybe I should be doing that!
I've come across many restaurants and their doorway to dine in is super simple and obvious. This particular restaurant, however, got me thinking if I'm at the right spot or just met a dead end. Talk about appearance is deceiving and it is definitely true!
Jibril is a hidden cafe located in SS15 Subang. There's a reason people call it hidden and because it's a secret hidden cafe, figuring out where Jibril's secret door can be a little confusing. The hint is it's along the brick wall!
With a decor that resembles that of a speakeasy bar from that era, you can know right away that you're going to have a fantastic time here. Usually, a speakeasy is a retro-style bar that serves alcohol. But not Jibril. Though it may seem like a bar concept, Jibril is 100% halal and is thus, Muslim-friendly.
Jibril serves all kinds of local artisan foods and beverages. One crowd-puller dish is their salted egg butter chicken. Jibril's signature dish, combining the luscious savouriness of salted egg chicken thigh meat with the creamy sweetness of butter chicken, has become legendary and a favourite among its customers. For seafood lovers, you can enjoy mouthwatering salted egg butter with squid and prawns.
For breakfast, rather than the old-fashioned nasi lemak, you can try their nasi lemak butter chicken. If you're used to classics like beef rendang, fried chicken, and sambal paru, the butter chicken will introduce you to a new way to experience Malaysia's champion breakfast.
Apart from their signature dish, the red butter chicken, coconut butter chicken, and butter chicken chop pasta are among standouts on the menu. You can also order something nice from their Western menu to get into the Gatsby mood. Some of the must-try dishes include New Zealand beef ribs, pan-fried chicken, fish and chips, and carbonara chicken ham.
Having a bar concept and not speaking of their beverages would be a crime. Jibril has a mocktail bar where you can order delicious non-alcoholic mocktails. Served after JK Rowling's works, Potter is a non-alcoholic butterbeer inspired by Harry Potter and a popular choice among regulars. Foamy root beer with a pronounced butterscotch flavour is the best way to describe this beautiful drink. It's served with an ice sphere around which the foam builds. Trust me, it is a must to try this imaginary drink that has been brought to life. It kind of tastes like the A&W root beer float but with a more buttery taste.
But wait, there's more. Because the co-founders are also mixologists, they produced other celebrity-inspired drinks like Bond (non-alcoholic red wine and grapes), Monroe (non-alcoholic white wine and berries), and Gandhi (non-alcoholic white wine and berries) (teh tarik, lychee and gula Melaka). All free from alcohol so you can have it as much as you like.
Jibril should surely be your next hangout location if you're touring Subang Jaya's neighbourhoods. Check out Jibril and its amazing food at SS15 today but be careful not to run the brick wall!
Sources: Jibril