Amazing! These Are 7 Most Unusual McDonald's In The World!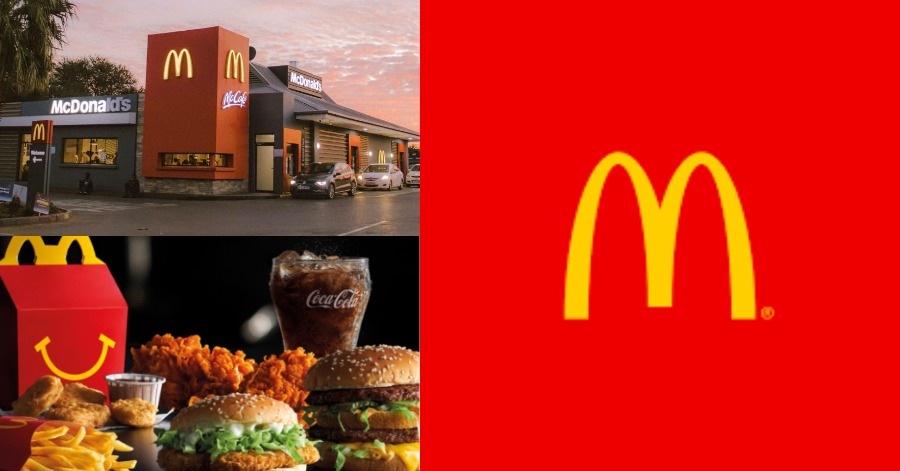 One of the most famous fast food, not just in our country but the whole world would be McDonald's and we're all lovin' it! McDonald's began as an American fast-food business, but it rapidly grew to include stores all over the world.
Despite the fact that the food chain's menu is fairly the same around the world, several of its locations provide a distinct dining experience for hungry consumers.
Here are some locations with the world's most unusual McDonald's and here's a hint, our country is in it too!
1. Taupo, New Zealand
The McDonald's in Taupo, New Zealand, is the first on our list. A retired DC3 aircraft houses a portion of this McDonald's. Guests may dine and watch the cockpit from inside the plane! The aircraft was designed in 1943 in California and operated as a passenger airliner in Australia until 1961. The plane was thereafter utilized by the New Zealand Post Office until 1984 when it was decommissioned.
2. Houston, Texas
To celebrate its next-door neighbor, the NASA Space Center, Houston, Texas has a space-themed McDonald's. On the roof of the restaurant, there is also a giant astronaut carrying a massive order of fries. All of the McDonald's figures are dressed in space suits and standing against a starry background in the restaurant's interior, continuing the space motive.
3. Sedona, Arizona
The name "Golden Arches" has become associated with McDonald's. The McDonald's in Sedona, Arizona, on the other hand, chose a turquoise-colored "M" instead of the Golden Arches. City authorities were concerned that a yellow-colored "M" would contrast with the natural red-rock, mountainous scenery when the Sedona McDonald's opened in 1993. As a result, the Golden Arches were painted turquoise to blend in with the city's natural surroundings.
4. Hangzhou, China
This McDonald's in Hangzhou, China, is maybe the most contentious McDonald's in the world. The Hangzhou McDonald's is housed in a home that previously belonged to former Taiwan leader Chiang Ching-Kuo and is located near the city's famed West Lake. Hangzhou officials recognized the property as a cultural heritage site in 2003, and there were original plans to turn it into a museum.
5. Kristiansand, Norway
The McDonald's in Kristiansand, Norway, appears to be housed within a city hall building. In actuality, the structure that presently houses McDonald's was formerly a bank, and the original main doors are still in place.
6. Paris, France
Since 1998, a Parisian McDonald's has occupied a structure that was constructed in 1892. What is currently a McDonald's was formerly a restaurant at 119 Rue Saint-Lazare. Various parts of the structure were designated as a Historic Monument in 1997.
7. Birch House in George Town, Penang, Malaysia
In 1908, the Birch House in George Town, Penang, Malaysia, was utilized as a tin smelting facility known as Eastern Smelting. The McDonald's at the Birch House is now two floors high, open 24 hours a day, and has a contemporary drive-through connected.
Sources: The Vintage News
Budget 2022: Auto Sector Expects Initiatives To Strengthen EV, Green Mobility Ecosystems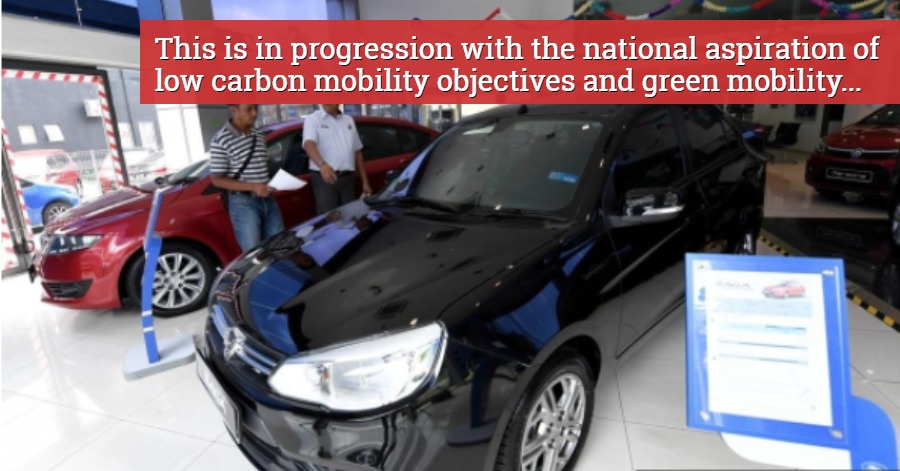 KUALA LUMPUR, Oct 19 — Automotive players expect the initiatives to strengthen the local electric vehicle (EV) industry and green technology ecosystems will be announced in the upcoming Budget 2022.
This is in progression with the national aspiration of low carbon mobility objectives and green mobility agenda as spelt out in the 12th Malaysian Plan (12MP) unveiled last month.
Volkswagen Passenger Cars Malaysia (VPCM) managing director Erik Winter said the group is encouraged by the government's ambition as envisaged in the 12MP to enhance electro mobility (e-mobility).
"Malaysia should not lose out on the opportunities that EVs can bring, so we hope the government will allocate funding in Budget 2022 in developing an e-mobility roadmap for Malaysia.
"We need to look into creating a holistic EV ecosystem, expanding proper infrastructures, introducing tax incentives for both businesses and customers, and more. We at VPCM are always ready to support the government with industry insights and knowledge wherever needed," he told Bernama.
Winter said the government's ambition in the 12MP to enhance e-mobility is a crucial step for the country to become a low-carbon nation, and that the shift is already happening globally where EVs are quickly becoming the norm.
Honda Malaysia Sdn Bhd president and chief operating officer Sarly Adle Sarkum said Honda was the pioneer in introducing hybrid technology to the Malaysian market in line with the government's effort to promote and develop green technology.
"With this, we appreciate if the government can encourage various green technology policies and incentives to promote green technology among automotive players in the industry," he said.
Sarly said Honda Malaysia is also appreciative of the government's effort to extend the sales tax exemption until December 2021 and hopes an extension will be announced in the budget.
"We hope the government would consider to further extend the sales tax exemption up until June 2022, as we believe it will help many Malaysians purchase cars with extra savings and at the same time boosting the automotive industry," he added.
Meanwhile, the Federation of Motor and Credit Companies Association of Malaysia (FMCCAM) is wishing for government grants and soft loans for its members in the national budget.
President Datuk Tony Khor said FMCCAM's digital initiative called ezAuto, which aims to transform the used car industry, still lacks further development to cater for the ever changing requirements of the industry.
"During the Movement Control Order (MCO) and Conditional MCO, the ezAuto contactless transaction platform provided free used car trading and bidding services to more than 700 small, medium and micro used car dealers. We would like the government to support and provide some grants in order for us to enhance and introduce new digital features to the online platform.
Khor, who has been with the industry for over 30 years, manages over 4,500 registered dealers under the FMCCAM umbrella, shared that some of the members, who were facing severe hardship in sustaining their businesses due to the pandemic, were in dire need of help to survive.
"We hope the government can provide soft business loans to our members in order for them to ride through these tough periods and sustain until the economy picks up again in the near future," he added.
Sources: BERNAMA
(Video) Difference That Men Should Know Between 'Slim Fit Denim' And 'Skinny Jeans'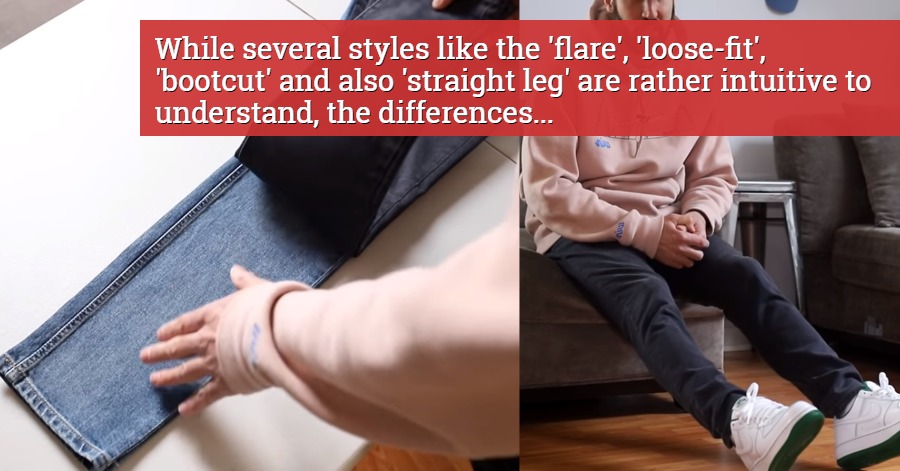 Difference types of pants available nowadays sometimes could make a lot of people in this whole wide world feel so confused about which one to use. One example type of pants would be the denim options. It seems that there are as many denim options available to choose from out there as men who wear them. While several styles like the 'flare', 'loose-fit', 'bootcut' and also 'straight leg' are rather intuitive to understand, the differences between 'slim fit denim' and the 'skinny jeans' are a little more nuanced. There are actually a lot of differences to understand between them.
In their most basic description, slim fit denim is cut similarly to jeans that are straight fit. Featuring a narrower leg opening, slim fit jeans are meant to follow the natural tapering line from hip to ankle. Skinny jeans make a bolder fashion statement than slim fit jeans do. Their cut obviously is extremely snug and also narrows from hip to ankle.
Slim Fit
Most of us are confused about the slim fit meaning. Skinny guys generally prefer slim fit jeans as it helps give shape to their legs. It has a tight fit with a tapered leg opening. These are generally preferred by skinny people who look for comfort yet style. As compared to skin-fit jeans, these give you more space around the thighs and are an ideal mix of both comfort and style. These often look good with slim-fit shirts and tees.
Skinny Fit
People aren't aware of the meaning of skinny. Skinny jeans mean skinny from the waist till the ankle. These don't offer a lot of mobility and are generally worn as a style statement. These aren't suitable for thicker guys, as they can be too tight. Even though many people suggest skinny guys to wear oversized clothes to balance out their frame, jeans should always be chosen according to the body. These will definitely make you look classy.
Sources: YouTube Eddie Win.
(Video) Fascinating Women Entertainers In Japan, The True Story of 'Geisha'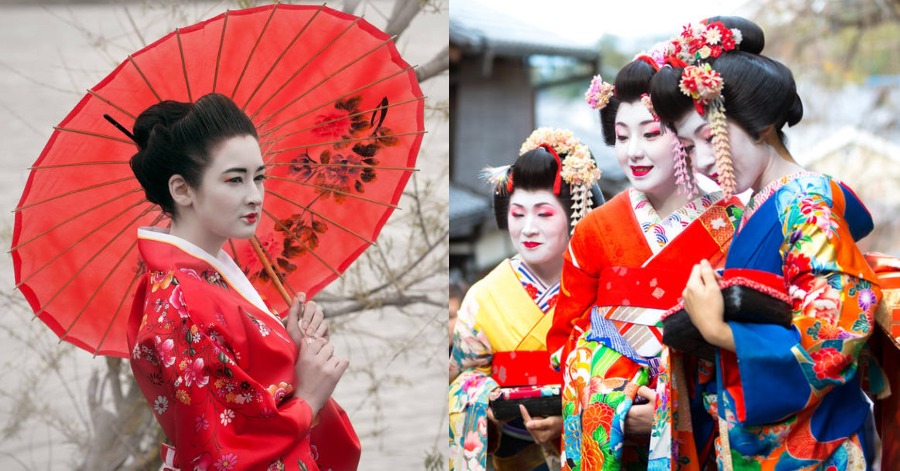 Geisha, which translates to English as 'performing artist' is actually a high-class professional and traditional female entertainer in Japan trained in various forms of art. Geishas are hired to attend to guests who are traditionally male during banquets, meals, parties, and other occasions as they demonstrate their skills through various ways such as dancing to a tune played with a shamisen which is a Japanese stringed instrument, initiating games, doing art of conversation, etc. Geishas started to appear in the pleasure quarters of Japan before the turn of the 18th century but one interesting fact that you must know is that the first geishas were actually men and they are called taikomochi.
The original role of geisha was as an assistant to the oiran, a high-class and every expensive Japanese courtesan who resided in the pleasure quarters of Edo, Kyoto, and also other major cities in the Edo Period. As most of the courtesans feared geisha stealing their customers, regulations at the time forbade geisha from forming personal relations with customers. In fact, they were not even allowed to sit near guests. However, patrons visiting the courtesans gradually began to gravitate towards the less expensive and much more socially accessible geisha.
In Kyoto, fully-fledged geisha are known as geiko. A maiko is a young lady training to become a geiko, usually between the ages of 15-20. She will train for five years in order to call herself geiko. Tea ceremony, flower arranging, traditional dancing and singing, and musical instruments like the shamisen are just a few of the skills she must learn. After becoming a geisha, her work is never done. She will continue to take classes and practice to hone her skills whenever she is free. Today, Kyoto geiko or geisha are still the most expensive and highly sought-after of all geisha.
These days, many geisha and okiya, much like everything else, have adapted to change with the times. While it is still true that the most exclusive geisha will only entertain guests who have been introduced through an established patron, many other okiya have opened themselves to a whole new class of customers. Okiya like Yoshinoya in Tokyo have gone online to share their craft; they even allow English visitors to book a dinner with a bilingual geisha.
Sources: YouTube See U In History/Mythology.