Book Review: Escape And Unwind With 'Chasing The Italian Dream' By Jo Thomas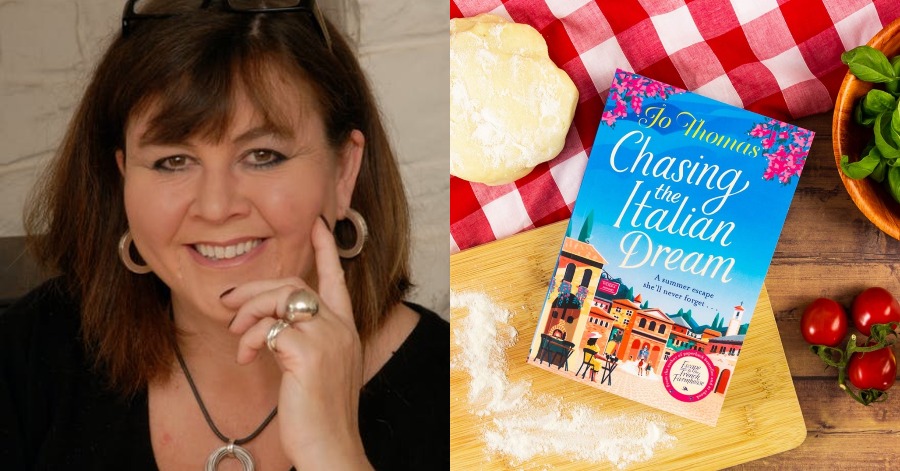 In Jo's edition this time, Chasing the Italian Dream, we are transported to Italy, where our main character Lucia is returning to see her Nonno and Nonna. The story is about Lucia, a hardworking lawyer in Wales, who is aiming for a promotion that she hopes to get.
Soon, she took a well-earned break at her grandparents' place in Southern Italy where there's sunshine, lemon trees, and her nonna's mouth-watering cooking that instantly makes her feel at home.
All was going well for Lucia until she learned that her grandfather was retiring from the beloved family pizzeria and will be selling it off. As if the thought of someone else taking over the business wasn't enough, Lucia was in for another surprise–that person is her ex-husband, Giacomo! This was terrible news for Lucia which made her rethink her decision of what she wants from life. Will it be the chance to carry on the family tradition and live her dream life?
Lucia is a character that is determined and instantly likable. I admired how she gathered women together to challenge the male pizzaiolo tradition and the usage of only locally sourced materials. A lot of characters were given new chances and fresh starts, which was inspiring to witness; it just goes to show that we are never too old to make a significant difference in our lives; sometimes all we need is something to open our eyes to possibilities.
I also like how the romance in this book did not overpower the story. The flow was there but it kept me anxious in guessing what's about to happen next. Also, this book is really suitable for those who need a little help to get on their feet. Overall, the book has a very good write-up and a great storyline.
On a side note, If you're on a diet, stay away from this book since it's filled with tantalizing treats that left us with a frantic longing for pizza and desperate want to taste tiramisu! I enjoyed the competition to see whether the old traditional cuisine could defeat the new sophisticated pizza; I only wish I could have gotten a sneak look at the conclusion!
Sources: Waterstones
(Video) Hardest Goodbye To His Best Friend, Man Got Transferred To Another State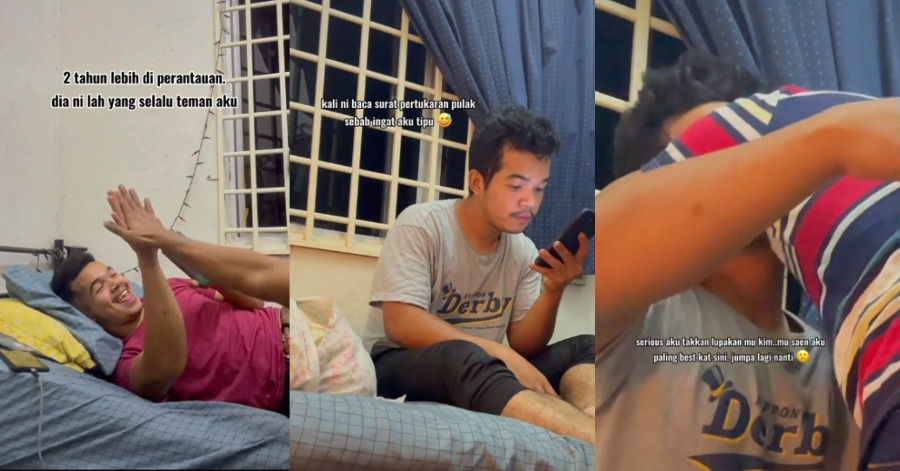 Having a best friend in your life would be such a great blessing for many people in this whole wide world. Got the chance to spend quality time with them would build amazing memories that anyone would remember for the rest of their remaining lives. That is why it is so hard for some people to say goodbye to their best friend even if they have become grown-up. That is what actually happens towards a man in particular TikTok video that went viral recently.
According to the video, it can be seen that the man had to be transferred to another state because of his job. Before he told the big news to his friend, everything was fine and okay. The situation changes when his friend received the news. Everything turned sad and gloomy because his friend started to shed some tears in his eyes. Such emotional.
For a total period of more than 2 years, that particular friend has been accompanying this TikToker that goes by the name @nizarparker most of the time. He mentioned that he did not have the gut to tell the news himself so he decided to tell his friend through Whatsapp. Even by doing it that way, the sad emotions between them could not be hidden.
Looking at the comments section, a lot of netizens could relate so much to this sad and emotional TikToker's post.
Sources: TikTok nizarparker.
(Video) The Infamous South Korean Serial Killer Called 'The Raincoat Killer'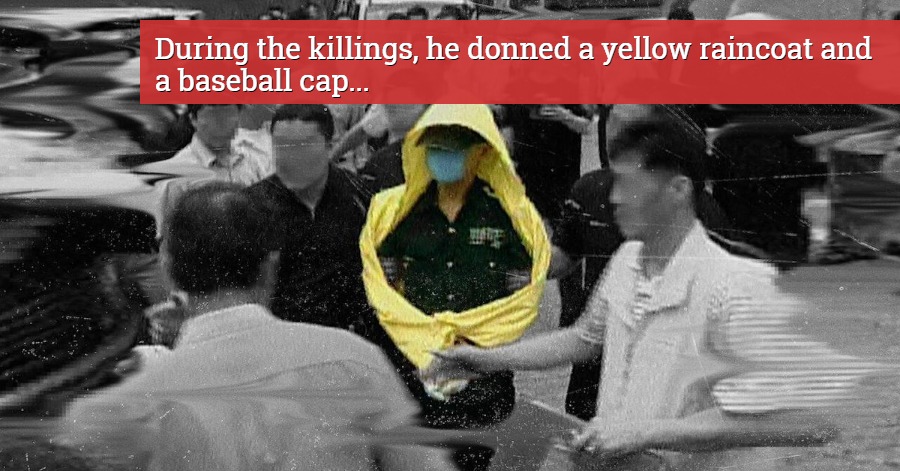 Most criminals aren't born the evil way. Sometimes, they become criminals because of their past, probably something or someone from their past would have triggered hatred, anger, and all kinds of negative feelings which results in one becoming a criminal.
Most criminals in movies have a specific outfit or they look up to someone as an inspiration. In this case, this criminal goes by the identity of 'The Raincoat Killer' and his biggest inspiration is Jeong Du-Yeong, another prolific killer.
Who is Yoo Young-Chul?
Yoo Young-Chul was born in Gochang, Jeonbuk, on April 18, 1970. His family was impoverished, which explains why he was tormented at school. As a result, he came to despise the wealthy. Yoo had a criminal record before becoming a serial killer; in 1988, he was arrested for theft. He was sentenced to ten months in jail for theft again in 1991. He was arrested for theft again in 1993 and sentenced to eight months in prison. Yoo was busted in 1995 for selling child pornography. In 1998, he received a two-year sentence for theft, forgery, and identity theft.
Yoo married his girlfriend in 1991 and they had a son together. He was arrested for the second time in 2000, this time for raping a 15-year-old girl, and he was sentenced to three years and six months in prison. His wife divorced him on October 27. In September 2003, he was released.
Yoo's assassinations did not begin until 2003. He committed one of his first murders when he broke into the home of a college professor and killed him and his wife. Yoo had a profound disdain and loathing for the wealthy, who were his primary targets. He primarily preyed on the elderly. After being rejected by a prostitute, Yoo decided to focus on sex workers as his primary victims.
Modus Operandi
Yoo's Modus Operandi for killing his victims was to bludgeon them to death with a hammer. Yoo would disguise his actions as robberies gone wrong in order to hide his traces. Yoo was also known for assaulting his sex worker victims before killing them and dismembering their remains to conceal their identities. He planned to bury their dead in a variety of spots throughout the highlands. Yoo has killed 20 people in a year. Yoo was apprehended by police in July 2004, however, he only admitted to 19 murders. He acknowledged to cannibalism during interrogation, but there was no proof to back up his accusations.
Yoo claimed that he removed and ate the livers of his victims on occasion, but this has never been proved. He also purported to be an officer, posing as one with a fake police ID. He also set fire to the bodies of some of the victims, stabbed and suffocated one of them at other times. During the killings, he donned a yellow raincoat and a baseball cap.
According to Yoo's victims, he targeted older affluent persons, prostitutes, and masseuses. During questioning, Yoo admitted to picking wealthy victims because he was envious of their large and opulent residences. According to The Chosunilbo, who covered the story in 2004, his animosity toward the wealthy dates back to his boyhood. Yoo was tormented at school and grew up in a disadvantaged family. His animosity towards sex workers and massage victims arose from his relationship with a sex worker. His sweetheart was a member of the profession who turned him down after learning of his criminal history. Yoo's rage grew after his divorce in 2002.
Yoo admitted that he was motivated by another prominent serial killer in South Korea, Jeong Du-Yeong. According to The Korean Herald, Yoo recalls his most terrifying experience as being when his 4-year-old son contacted him while he was caring for a victim. Yoo was sentenced to death, but prosecutors filed an appeal. It is said that the serial killer is currently being held in Seoul.
Netflix's New Docu-Series
Apart from this gruesome story, the exciting news is that Netflix announced that 'The Raincoat Killer: Chasing A Predator In Korea' will be premiered on October 22. Yoo Young-chul, a legendary serial killer who came to light as a psychopath to the Korean public in 2004, is the subject of the three-part docuseries.
Sources: Cheat Sheet, Criminal Minds Wiki, Variety, Netflix, Netflix Korea
(Video) Remembering Furry Bestie, Owner Shares Sweet 'Fluffy The Rider' Memories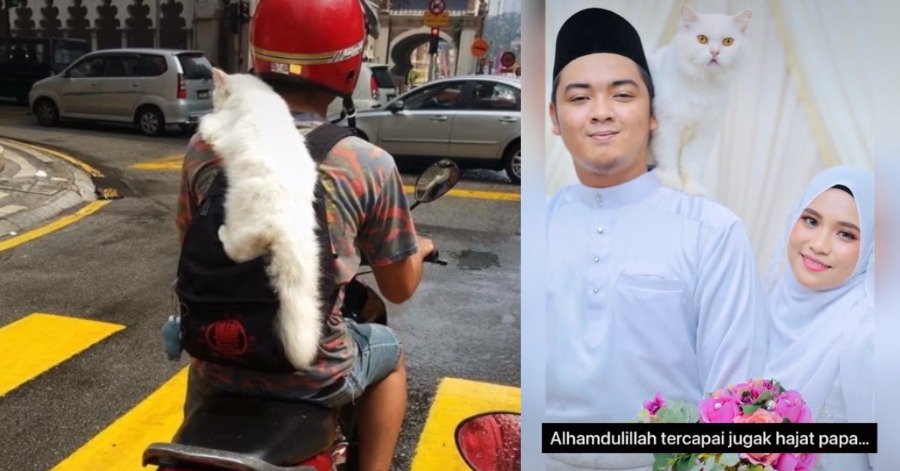 A pet cat would definitely be one of the best companions that any individual in this whole wide world could have in their own house. This is because they are so adorable to be with and also could entertain us all the time. One of the most famous pet cats that would be so well-known in Malaysia for being so loyal and also close with its owner would be none other than 'Fluffy The Rider'. This particular white cat is definitely a pet cat that would be loved by everyone.
This pet cat is known as 'FluffyThe Rider' has been famous all over social media over the past few years for riding a motorcycle by being on its owner's shoulder, without fear of the surrounding environment or even the public. Sadly, the cat has left the world and many people are so saddened about it. Recently, the owner has posted a video on the TikTok app reminiscing about 'Fluffy The Rider'. The video went viral on the app and attract many netizens to watch.
The owner mentioned before that the cause of death could not be identified. 'Fluffy The Rider' suddenly had an eye pain, then followed by a watery mouth. The heartfelt video posted on TikTok app tells the whole story about the life of 'Fluffy The Rider' and also its owner since the cat with only Papa up until when Papa got married. So sad to watch.
Looking at the comments section, a lot of netizens would also feel sad and touched by the video because the pure emotional connection that 'Fluffy The Rider' and the owner's family have was so authentic and original.
There are some netizens that commented asking about Fluffy's kittens, hence the owner decided to reveal them in the next video. The kittens are definitely so adorable to watch.
Sources: TikTok Fluffy Empire.