De Gea The Hero For Man Utd, But Chelsea Go Top In The Premier League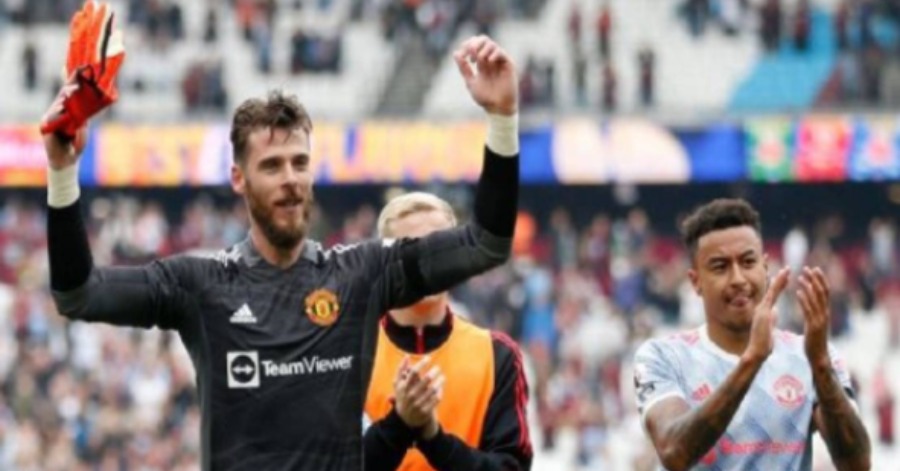 LONDON, Sept 20 — David de Gea saved a 95th minute penalty from West Ham's veteran midfielder Mark Noble to give Manchester United a dramatic win in the London Stadium.
Manchester United had fought back from a goal down after Said Benrahma had put West Ham ahead after 30 minutes.
Cristiano Ronaldo equalised from close range six minutes later after West Ham keeper Lucas Fabianski had saved his original header and Jesse Lingard, who had a successful loan at West Ham last season, curled home the winning goal in the 89th minute.
Luke Shaw's handball deep into injury time gave West Ham the chance to level the score, but De Gea saved from Noble, who was brought on specifically to take the penalty, according to Xinhua News Agency.
Chelsea went to the top of the table after a dominant display gave them a 3-0 win away to Tottenham in the last game of the weekend.
Tottenham threw everything at Chelsea in a high-tempo first half, but all of their efforts were undone when Thiago Silva headed Chelsea ahead following a corner in the 49th minute.
 N'Golo Kante celebrated his return from an ankle injury by hitting his side's second of the game in the 57th minute with a big deflection off Eric Dier, and Antonio Rudiger rounded off the win with a smart finish in injury time.
Earlier in the day Brighton confirmed their excellent start to the season with a 2-1 win over Leicester City thanks to a Neal Maupay penalty and Danny Welbeck's header.
Jamie Vardy got a goal back for Leicester on his 250th Premier League appearance, but the visitors were frustrated when Ademola Lookman and Wilfred Ndidi had goals ruled out for offside.
Sadio Mane's 100th goal for Liverpool helped his side to a 3-0 win at home to Crystal Palace that was tougher than the final score suggests.
Mane seized on a rebound following Mohamed Salah's header two minutes before halftime, but Liverpool had to wait until the 78th minute for their second of the game when Salah scored following a corner and Nabi Keita added a third in the last minute.
Manchester City disappointed in a 0-0 draw at home to Southampton in a game where the VAR played a key role in overturning a decision to give the visitors and penalty and send off Kyle Walker.
Martin Odegaard's brilliant free kick was enough to give Arsenal a narrow 1-0 win away to struggling Burnley, who have lost four of their first five games this season.
Burnley have one more point than Norwich, whose 3-1 defeat to Watford means they have lost all five games this season.
Dennis Bonaventura put Watford ahead in the 17th minute and although Teemu Pukki cancelled that goal out before halftime, two second half strikes from Ismaila Sarr gave the visitors all three points.
Aston Villa ended Everton's unbeaten start to the season with a 3-0 win at Villa Park with all the goals coming in a nine-minute spell midway through the second half.
Matty Cash opened the scoring in the 66th minute before a Lucas Digne own goal and Leon Bailey's volley assured the win.
Brentford continued their fine start to life in the Premier League with a 2-0 win away to Wolves thanks to goals from Ivan Toney and Bryam Mbuemo and they cruised home despite playing the last 25 minutes with 10 men after Shandon Baptiste's sending off.
Newcastle United and Leeds United remain winless after a 1-1 draw on Friday night with Allan Saint-Maximin scoring an equalizer for Newcastle after Raphinha had put Leeds ahead in the 13th minute.
Sources: BERNAMA
Two Malaysian Youths To Represent Malaysia At Y4C Summit In Milan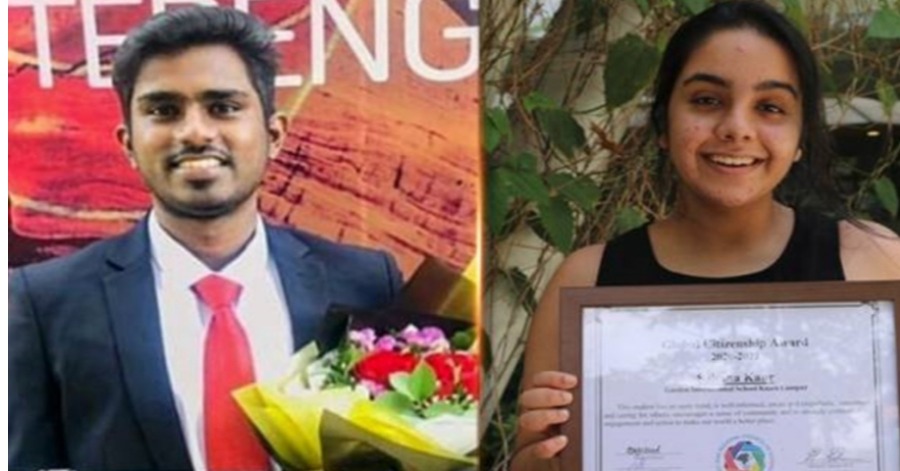 KUALA LUMPUR, Sept 24 — Two Malaysian youths will represent Malaysia at the Youth4Climate: Driving Action (Y4C) Summit in Milan from Sept 28 to 30.
The United Nations Children's Fund (UNICEF) Malaysia and Malaysian Youth Delegation (MYD), in a joint statement, said the youths are Sahana Kaur, 17, and Mogesh Sababathy, 23, who are co-organising the Pre-Youth4Climate Workshop with UNICEF Malaysia, jointly supported by MYD, the British High Commission, and the Italian Embassy.
The outputs from the Pre-Youth4Climate Workshop which will be held on Sept 25 will be incorporated in a climate youth report reflecting youth voices from Malaysia that will be conveyed at the summit in Milan.
"At the Pre-Youth4Climate Workshop, Sahana and Mogesh, in partnership with UNICEF Malaysia, hope to promote youth engagement in climate action and highlight opportunities in local and global platforms for youth in Malaysia to take action.
"The inputs and feedback gained aim to build an evidence base of climate-related impacts on young people to position the rights of the youth at the centre of climate policy discussions and negotiations in Malaysia and international circles," the statement said.
The statement also said that UNICEF Malaysia is providing support to Sahana and Mogesh in the lead-up to the Y4C Summit, as the international aid agency is committed to protecting children's rights in climate change and facilitating youth engagement and advocacy.
The summit, hosted by the Italian government, is one of the preparatory steps to the 2021 United Nations Climate Change Conference (COP26), which will take place in November in Glasgow, Scotland.
Meanwhile, UNICEF Representative to Malaysia and Special Representative to Brunei Darussalam Dr Rashed Sarwar said UNICEF will continue to join forces with the youth and key stakeholders in advancing children's rights to a safe and sustainable future.
"Sahana and Mogesh represent a new generation of young people who recognise the climate crisis as a child rights crisis. This is because children and young people are the most vulnerable to climate change and will bear the brunt of climate-related impacts despite contributing the least to climate change", he said.
The British High Commission and Italian Embassy in a joint statement congratulated Sahana and Mogesh's selection to the Y4C Summit and they expressed their support to the two youth for their contributions in advancing youth advocacy in the climate sphere.
The statement also said that the UNICEF's Children's Climate Risk Index recently revealed that 1 billion children are at 'extremely high risk' of the impacts of climate change with Malaysia ranking 61st place on least performing countries where children are most at risk.
According to the index, Malaysia is among the top 100 countries at risk of increasing child vulnerability as the unpredictability of floods, heatwaves, and climate-related illnesses such as malaria and dengue grow.
This was also confirmed by the National Youth Climate Change Survey Malaysia conducted by UNICEF and UNDP with support from EcoKnights in 2020, in which nine in 10 Malaysian youth said to have experienced climate and environment-related effects in the last three years.
Sources: BERNAMA
Water Supply To Six Areas In Shah Alam Restored In Stages – Air Selangor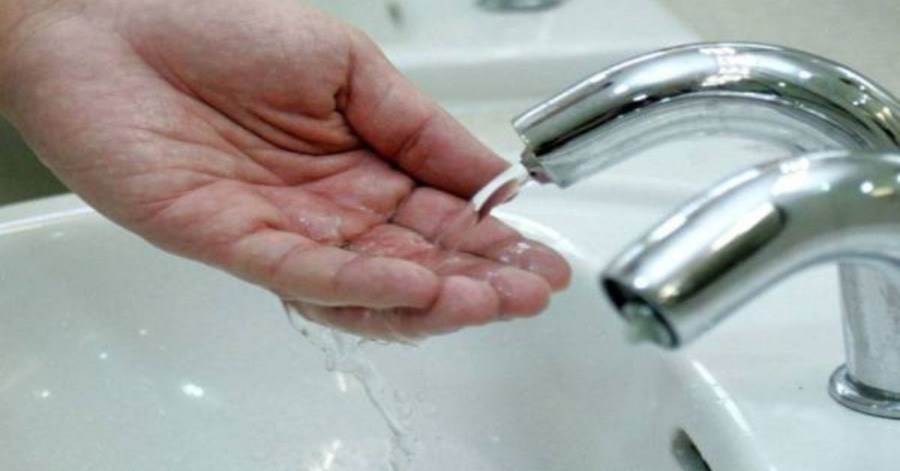 KUALA LUMPUR, Sept 24  — Water supply in six areas in Shah Alam, Selangor, affected by the unscheduled water supply disruption due to a burst pipe incident at Persiaran Perusahaan in Seksyen 23, has been distributed in stages from 6.15 am today.
Pengurusan Air Selangor Sdn Bhd (Air Selangor) Corporate Communications head, Elina Baseri, in a statement here said repair work on the burst pipe was completed at 6 am today.
However, she said the duration of the water supply recovery in the affected areas would vary, depending on the distance of the location of the consumers' premises.
"Water supply in the six affected areas is expected to be fully restored at 12 pm today," she said.
The areas affected by the unscheduled water supply disruption that began at 10 pm yesterday, were Seksyen 18, Seksyen 19, Seksyen 20, Seksyen 23, Seksyen 24 and Seksyen 25.
Consumers may refer to all of Air Selangor's official communication channels, namely the Air Selangor application, Facebook, Instagram, Twitter or contact the Air Selangor Contact Centre at 15300, while inquiries and complaints can also be submitted to the Help Centre via www.airselangor.com and the Air Selangor application.
Source: BERNAMA
Budget 2022: CUEPACS Seeks Rise In COLA Allowance For Sabah, Sarawak Civil Servants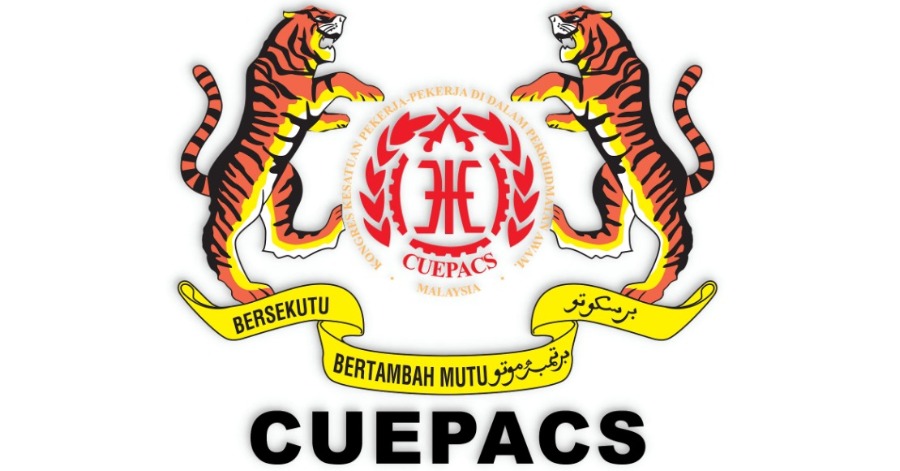 KUCHING, Sept 24  — The Sarawak Congress of Unions of Employees in the Public and Civil Services (CUEPACS) wants the government to consider giving an additional RM50 a month in cost-of-living allowance (COLA) to civil servants in Sarawak and Sabah in Budget 2022.
Its chairman Omar Bahrein Unin said this was especially important in tackling the rising cost of living in the two states.
He added that the increase could also provide additional income for civil servants in Sarawak and Sabah as enjoyed by civil servants in the peninsula since January 2020.
"Although civil servants in Sabah and Sarawak receive 'elaun wilayah' (regional allowance), it is an existing allowance that has been enjoyed without an increase of RM50 per month like what civil servants in the peninsula receive since Jan 2020," he said in a statement today.
Omar Bahrein said Sarawak CUEPACS also asked the government to review the payment rate of the regional allowance for federal civil servants serving in Sarawak and Sabah.
He said the allowance had not been reviewed since it came into effect in 1988.
Sources: BERNAMA