EMCO At Four Localities In Pahang, Two In Sabah From Friday – MKN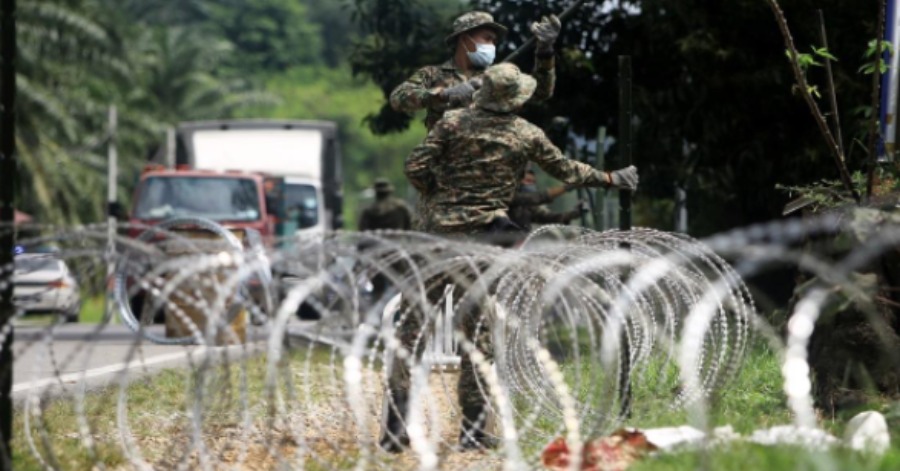 KUALA LUMPUR, Sept 9  — Six localities comprising four in Pahang and two in Sabah would be placed under the Enhanced Movement Control Order (EMCO) from Friday until Sept 23, said National Security Council (MKN) director-general, Datuk Rodzi Md Saad.
He said that in Pahang, one of the localities involved would be the Sungai Kiol and Tekeh Orang Asli villages; Felda Sungai Tekam in Jerantut; Kampung Batu 1, Jalan Mentakab (Temerloh) and Felda Keratong 8 (Rompin).
In Sabah, it will involve Kampung Ulu and Kampung Pasir Putih in Putatan.
Meanwhile, Rodzi said the EMCO in a number of areas in Sabah, Sarawak and  Pahang which was supposed to end tomorrow, had also been extended to Sept 23.
The localities involved are Kampung Pengalat Kecil in Papar and Kampung Lohan Ulu in Ranau Sabah; Simpang Arang Orang Asli village in Johor Bharu and the workers' quarters of Sri Datai Mining Sdn Bhd, Mukah (Sarawak).
Meanwhile, the EMCO at the Kuala Masai Orang village in Johor Bharu as well as in 10 areas in Sabah will end tomorrow as scheduled.
Sources: BERNAMA
Budget 2022: Auto Sector Expects Initiatives To Strengthen EV, Green Mobility Ecosystems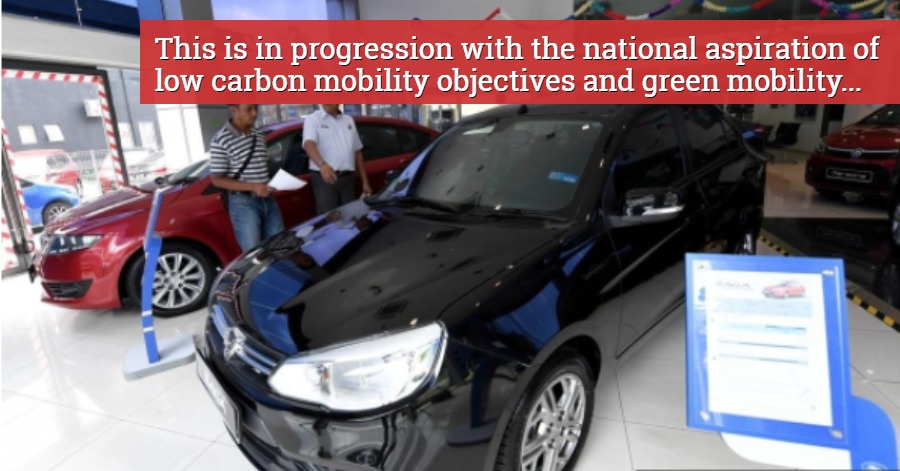 KUALA LUMPUR, Oct 19 — Automotive players expect the initiatives to strengthen the local electric vehicle (EV) industry and green technology ecosystems will be announced in the upcoming Budget 2022.
This is in progression with the national aspiration of low carbon mobility objectives and green mobility agenda as spelt out in the 12th Malaysian Plan (12MP) unveiled last month.
Volkswagen Passenger Cars Malaysia (VPCM) managing director Erik Winter said the group is encouraged by the government's ambition as envisaged in the 12MP to enhance electro mobility (e-mobility).
"Malaysia should not lose out on the opportunities that EVs can bring, so we hope the government will allocate funding in Budget 2022 in developing an e-mobility roadmap for Malaysia.
"We need to look into creating a holistic EV ecosystem, expanding proper infrastructures, introducing tax incentives for both businesses and customers, and more. We at VPCM are always ready to support the government with industry insights and knowledge wherever needed," he told Bernama.
Winter said the government's ambition in the 12MP to enhance e-mobility is a crucial step for the country to become a low-carbon nation, and that the shift is already happening globally where EVs are quickly becoming the norm.
Honda Malaysia Sdn Bhd president and chief operating officer Sarly Adle Sarkum said Honda was the pioneer in introducing hybrid technology to the Malaysian market in line with the government's effort to promote and develop green technology.
"With this, we appreciate if the government can encourage various green technology policies and incentives to promote green technology among automotive players in the industry," he said.
Sarly said Honda Malaysia is also appreciative of the government's effort to extend the sales tax exemption until December 2021 and hopes an extension will be announced in the budget.
"We hope the government would consider to further extend the sales tax exemption up until June 2022, as we believe it will help many Malaysians purchase cars with extra savings and at the same time boosting the automotive industry," he added.
Meanwhile, the Federation of Motor and Credit Companies Association of Malaysia (FMCCAM) is wishing for government grants and soft loans for its members in the national budget.
President Datuk Tony Khor said FMCCAM's digital initiative called ezAuto, which aims to transform the used car industry, still lacks further development to cater for the ever changing requirements of the industry.
"During the Movement Control Order (MCO) and Conditional MCO, the ezAuto contactless transaction platform provided free used car trading and bidding services to more than 700 small, medium and micro used car dealers. We would like the government to support and provide some grants in order for us to enhance and introduce new digital features to the online platform.
Khor, who has been with the industry for over 30 years, manages over 4,500 registered dealers under the FMCCAM umbrella, shared that some of the members, who were facing severe hardship in sustaining their businesses due to the pandemic, were in dire need of help to survive.
"We hope the government can provide soft business loans to our members in order for them to ride through these tough periods and sustain until the economy picks up again in the near future," he added.
Sources: BERNAMA
Sunway Malls To Launch E-Commerce Platform On Oct 27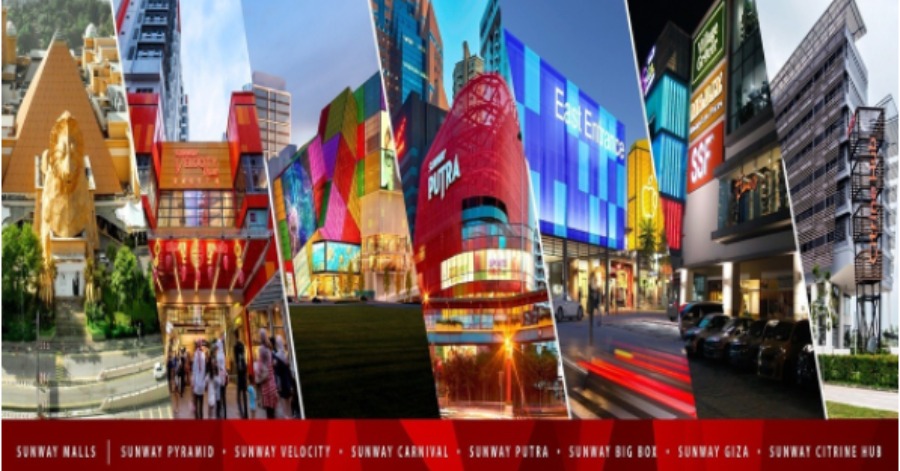 KUALA LUMPUR, Oct 19 — Sunway Malls will be rolling out its e-commerce platform on Oct 27, 2021 to complete its physical and digital mall presence.
In a statement today, the mall group operator said the platform, called Sunway eMall.com, comes at a time when online presence has gathered strong traction due to COVID-19.
"The venture into digital space opens up new markets and possibilities for Sunway Malls.
"We are not time and geographical bound," said Sunway Malls & Theme Park chief executive officer H.C. Chan.
He said Sunway eMall.com will complement its current combined 4.5 million square feet of physical retail space of seven malls.
"It amalgamates our seven physical malls presence into one digital mall.
"Through this exercise, Sunway Mall's portfolio has also grown to eight malls, physically and digitally," he said.
Chan added that an initial 200 merchants from various trade categories such as fashion, home & living, beauty, health & wellness, food & beverage e-vouchers, and others will be on board its e-commerce platform with 30,000 stock-keeping units (SKUs).
Participating merchants include Sony, Huawei, Sketchers, Li Ning, Braun Buffel, Aldo, L'Occitane, Christy Ng, Hooga and more.
The mall group projects to grow the numbers to 500 merchants with 100,000 SKUs over the next 18 months.
"The official launch of Sunway eMall.com will also enable Sunway Malls to offer an online-to-offline (O2O) journey with the convergence of both online and offline shopping experiences.
"Additionally, what separates pure e-commerce players is the option for in-store collection apart from delivery, which is a further catalyst in driving more footfall into our malls," said Chan.
It is also anticipating the e-commerce platform to be a contingency against unforeseen geographical or retail sub-sectors lockdown.
Citing a report from tech company Facebook and global management consulting firm Bain & Company, Chan said an estimated 70 million people have transited to shop online in six Southeast Asian countries including Malaysia since the pandemic began.
Facebook and Bain & Company further projected that average online spending will expand by 60 per cent this year from US$238 (RM990) per person in 2020 to US$381 (RM1,585) per digital consumer.
Meanwhile, overall online retail share in Southeast Asia surged from five per cent in 2020 to nine per cent in 2021, the report added.
It also said that over the next five years, Southeast Asia's e-commerce sales are estimated to grow by 14 per cent per year with online shoppers forecast to reach 380 million by 2026.
Chan said the group's physical malls have shown signs of good recovery with the complete reopening of the retail sector.
As of October 2021, preliminary indicators have shown 80 per cent traffic normality compared to the same pre-pandemic period of 2019, with shoppers making a strong return to Sunway Malls at the beginning of the fourth quarter.
"The number is expected to pick up pace heading nearer to the year-end festivities.
"Sunway Malls is optimistic that its recovery can be sustained as Malaysia prepares to move from pandemic to endemic phase with full adherence to safety protocols," said Chan.
He also said the group expects to attain full pre-pandemic level performance in the near term.
Sources: BERNAMA
Labuan Rolls Out COVID-19 Vaccine Booster Shots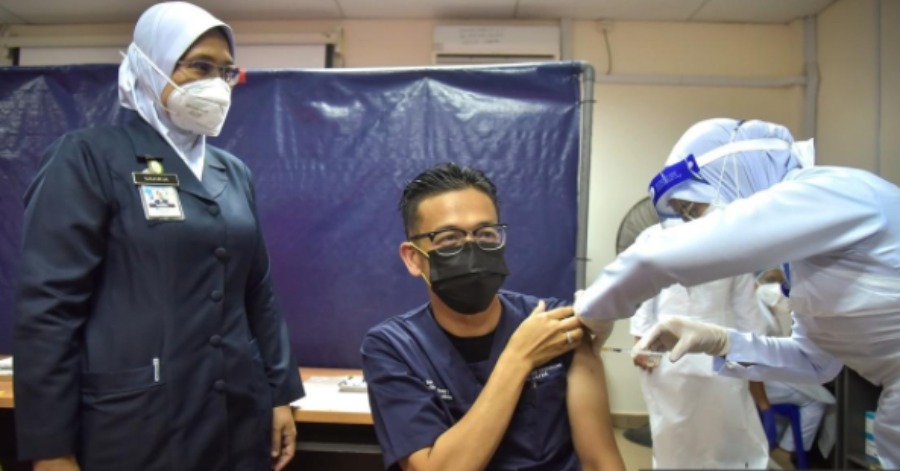 LABUAN, Oct 18 — Labuan has begun administering COVID-19 vaccine booster shots under a three-phase exercise which will see almost 20,000 people getting their third jab.
Labuan Health director Dr Ismuni Bohari said the first phase would involve 1,290 healthcare personnel, the second phase, 2,500 non-healthcare frontliners including the media fraternity; and the third phase, some 16,000 individuals in high-risk groups.
"We have received the green light from the Ministry of Health (MoH) to administer the booster shots, with our healthcare frontliners to be vaccinated starting today until the end of the week," he said before the launch of the booster shots at the Membedai Health Clinic today.
He said all the three phases are expected to be completed by the end of the year or early next year.
"Only individuals who have completed the recommended six-month interval after the second dose are eligible for the booster shots," he said.
"We have set up vaccination centres at Labuan Hospital, Labuan air force base camp and the Membedai Health Clinic," he said.
Dr Ismuni said the booster shots would also be made available at all private clinics via appointments.
"Those eligible can contact the clinics to set their appointments," he said.
Sources: BERNAMA