Fascinating! Top 9 of The Oldest Hotels Around The World!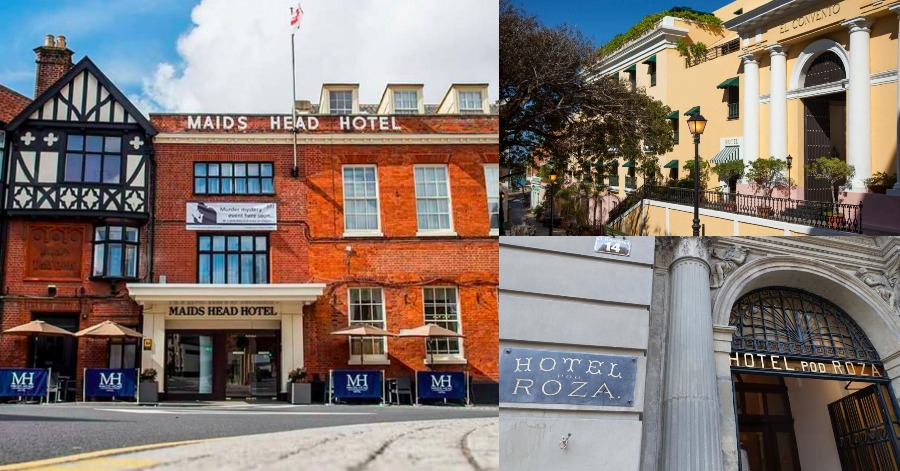 For thousands of years, travel has been an integral component of human society. Since people have needed lodgings for as long as humans have been moving throughout the planet, the history of hotels can be a little difficult to track. Hotels aren't just convenient locations to stay when visiting a new city; they may also serve as historical landmarks.
People needed a place to sleep with a roof over their heads because they were traveling so much, therefore inns, hotels, and motels arose. Many historic hotels are still open and operational today. Not only do they give excellent service, but several hotels have also become historical and cultural landmarks.
Here are 9 of the world's oldest hotels
1. Nishiyama Onsen Keiunkan (Yamanashi, Japan)
Nishiyama Onsen Keiunkan is the world's oldest hotel, according to Guinness World Records. This ryokan, or traditional Japanese inn, has been in the same family for 52 generations. Tokugawa Ieyasu, the first shogun of the Land of the Rising Sun, and Kouken, the 46th emperor of the Land of the Rising Sun, were among the noteworthy visitors since the city was founded in 705 AD.
2. Maids Head Hotel (Norwich, UK)
Maids Head Hotel is a contender for the title of the UK's oldest hotel, with a history dating back 800 years. The first mention of an inn at this location dates from 1287, when "Robert the fowler stole goods from the said innkeeper at Cook Rowe," according to Norwich court records. The exquisite wood-paneled Oak Room, where refined afternoon tea is served today, is one of the oldest elements of the existing building, dating back to the 15th century.
3. Jamaica Inn (Bolventor, UK)
The Jamaica Inn, while not the oldest hotel on this list, has one of the most interesting histories. The inn, which first opened its doors in 1750 as a coaching inn—a form of lodging for tourists and their horses before the arrival of railways—became known as a haven for rough-and-tumble whiskey smugglers landing with their cargo on the Cornish and Devon shores. Some believe the inn's name refers to the source of illegal rum that formerly passed through its doors.
4. The Omni Homestead Resort (Hot Springs, Va.)
The Omni Homestead Resort, America's first resort, was initially an 18-room wooden hotel catering to guests of the local hot springs, which were renowned for their curative abilities. It was completed in 1766. The property was built up, restored, and then built up again throughout the years, housing celebrities such as presidents William Howard Taft and Theodore Roosevelt. It also has the United States' oldest golf tee in continuous use.
5. Petit Palace Posada del Peine Hotel (Madrid, Spain)
The Petit Palace Posada del Peine Hotel in Madrid claims to be Spain's oldest hotel, having been built in 1610. Its name means "Haircomb's Inn," and it was so named because each room used to have a comb fastened to a piece of string to keep it from being stolen.
6. Gripsholms Värdshus (Mariefred, Sweden)
Gripsholms Vardshus began its existence as a hospice in 1609, built on the site of a Carthusian monastery erected in 1493, making it Sweden's oldest hotel. Guests can sleep in beds constructed from 500-year-old wood uncovered during renovations from beneath the inn.
7. Old Hall Hotel (Buxton, UK)
For over a thousand years, a hall has stood on the current location of the Old Hall Hotel in Buxton, United Kingdom. The earliest section of the existing structure dates from 1573 when it was part of a four-story tower that was used to confine Mary Queen of Scots on Queen Elizabeth I's orders. It's been a hotel since 1727, and it's where Robinson Crusoe author Daniel Defoe stayed during a tour of the United Kingdom.
Sources: Travel Channel
Tourism Bubble: Tioman Island Operators Ready For Tourists Again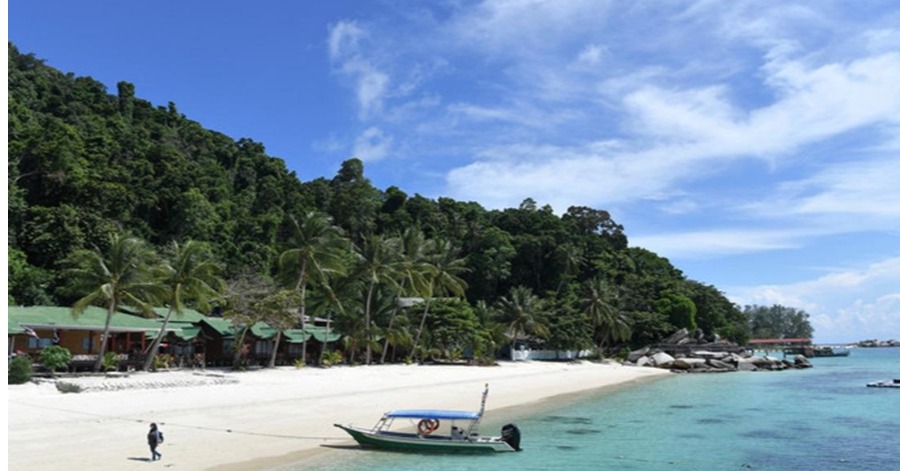 KUANTAN, Sept 23  — After months of being in a "serious" predicament, tourism operators in Tioman Island are ready to comply with standard operating procedures (SOP) set by the government and the National Security Council (MKN) to enable them to receive visitors again.
When contacted by Bernama here, today, they also hoped that there would be "no last-minute cancellation surprises" as tour operators only have about two more months to do business before the arrival of the monsoon season in December as no ferry operations will be allowed during that period.
Juara Mutiara Resort owner Shahrol Hazri Sani, 45, said their inquiry and reservation counters had been flooded with calls since yesterday, with people wanting to make room reservations or inquire about room prices and activities offered.
"This is a relief for us as we have been badly affected since last year. In fact, this is the first time we have been tested so badly after 30 years of operations that we had to temporarily lay off workers for not being able to pay the salaries of all 20 staff.
"Since the reopening announcement, I started contacting former employees to offer them work again. The return of tourists not only helps the resort owners or operators, but also the locals as we all depend on the tourism industry," he said.
Shahrol Hazri said currently they are waiting for the SOP from the parties involved, especially the MKN so that further action can be taken before tourists arrive.
On Tuesday, Tourism, Arts and Culture Minister Datuk Seri Nancy Shukri announced that Tioman is among the three new destinations allowed to operate under the implementation of the country's tourism bubble.
The other two locations are Genting Highlands and Melaka.
Yesterday, Pahang Tourism, Culture, Environment, Plantation and Commodity Committee chairman, Datuk Seri Mohd Sharkar Shamsudin also confirmed that Pulau Tioman is ready to open its doors as it has achieved herd immunity since July with a Tioman Task Force created in preparation of returning tourists.
For B&J Diving Centre employee Hayati Hassan, 28, who operates in Air Batang, said during the non-operation period, they had online promotions with customers being able to redeem packages purchased once the island got the go-ahead to resume operations.
"So far, we have received many calls from those who want to use the promotion for October including promotions for diving licence lessons. In fact, many customers still make reservations because Tioman Island is one of the popular locations for diving.
"As for SOP compliance, we have no problem because all equipment is washed after use and this time around, we have added a sanitising process. In addition, we set the condition that the same equipment should be used by a customer from the first to the last day the person is here," he added.
Salang Pusaka Resort director Abdul Khalid Mohamad, 65, said compliance with the SOP was a priority for all tour operators in Pulau Tioman because they did not want the spread of the COVID-19 infection to force them to stop operations again even before the monsoon season.
"We also have families here, so we definitely don't want them to be infected too. We can help reduce the number of boat passengers or carry out sanitation but cooperation from tourists is also expected," he said.
Abdul Khalid also hoped that the government could help reduce the ferry fare to the island which is understood to reach RM50 per person for a one-way trip as this would attract more locals to choose Tioman as a tourist destination, especially for families or large groups.
Sources: BERNAMA
Interstate Travel Not Part of Trimmed SOP – Hishammuddin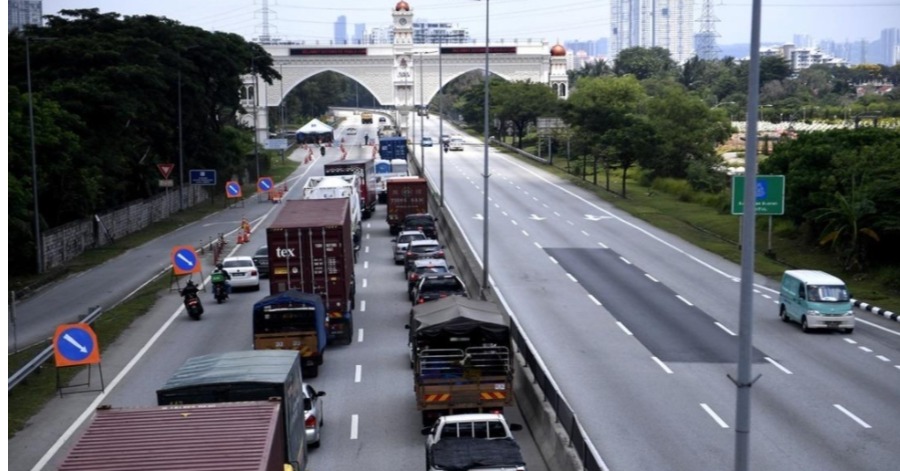 KUALA LUMPUR, Sept 20 — The permission for interstate travel is not part of the trimmed standard operating procedures (SOP) of the National Recovery Plan (PPN), said Senior Defence Minister Datuk Seri Hishammuddin Tun Hussein.
He said the decision on matters related to interstate travel needed to be scrutinised by the Special Committee on Pandemic Management chaired by Prime Minister Datuk Seri Ismail Sabri Yaakob.
"Interstate travel is related to the phases of the PPN. However, recommendations will come from ministers responsible for specific sectors which will then be considered at various levels including the Special Committee on Pandemic Management as well as the COVID-19 Ministerial Quartet Meeting."
He said this in a news conference after observing the Back To School Vaccination Programme at Sekolah Menengah Kebangsaan Desa Tun Hussein Onn here today, with Senior Education Minister Datuk Radzi Jidin also present.
On Sept 14, Hishammuddin announced that the government was in the midst of reducing the PPN SOP from 181 to only 10 so that it is easily understood by the public.
Meanwhile, Hishammuddin said the second COVID-19 Ministerial Quartet Meeting involving Communications and Multimedia Minister Tan Sri Annuar Musa, Health Minister Khairy Jamaluddin, Finance Minister Tengku Datuk Seri Zafrul Tengku Abdul Aziz and himself, will be held tomorrow.
"The meeting will focus on efforts to simplify 181 SOPs to only 10 as well as the narrative in gearing towards the endemic phase which will begin at the end of October," he said.
He added that Tourism, Arts and Culture Minister Datuk Seri Nancy Shukri has been invited to attend tomorrow's meeting to give a briefing on the status of the Langkawi tourism bubble pilot project and the potential of other travel bubbles.
Youth and Sports Minister Datuk Seri Ahmad Faizal Azumu will brief on the possible relaxations in the sports sector, he said.
Hishammuddin said next week, Radzi was scheduled to give a briefing on the vaccination among students and the latest development in the reopening of schools in stages beginning Oct 3.
Sources: BERNAMA
141 Fly To Langkawi From Ipoh On Maiden Flight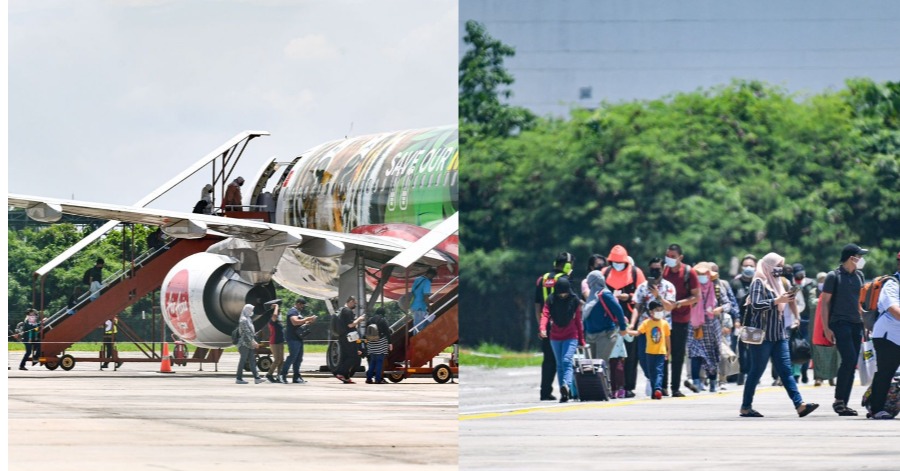 IPOH, Sept 17 — A total of 141 passengers, including 23 children, took off on the first flight from the Sultan Azlan Shah Airport here today to Langkawi under the travel bubble pilot project.
Perak Infrastructure, Energy, Water and Public Transport Committee chairman Datuk Mohd Zolkafly Harun said AirAsia is offering Ipoh-Langkawi-Ipoh flights thrice a week on Wednesdays, Fridays and Sundays starting today.
"The flight to Langkawi uses an Airbus A320 aircraft with a maximum capacity of 180 passengers and the maiden flight at about 1.30 pm today had a load of 80 per cent," he told a media conference at the airport here today.
Also present were public health medical specialist Dr. Mohd Zamri Md Ali and Ipoh Malaysia Airport Berhad manager Tugiman Sabudin.
Mohd Zolkafly said passengers were required to undergo a COVID-19 screening test and those who tested positive were not allowed to continue their journey, after which they would be subjected to existing standard operating procedures (SOPs) for case management.
According to Mohd Zolkafly, over 50 per cent of the flight capacity or more than 70 passengers have so far booked their seats for the next Langkawi flights on Sunday and Wednesday.
He said the state government had also taken various measures to restore the confidence of tourists to visit Perak, include implementing specific vaccination programmes for tourism industry players.
"A lot of preparations have been done to ensure that the domestic tourism sector is active again and ready to receive visitors and tourists, especially when our state borders are fully opened," he said.
Sources: BERNAMA