Food Review: A Must Try Legendary Burger Stall That'll Keep You Coming For More!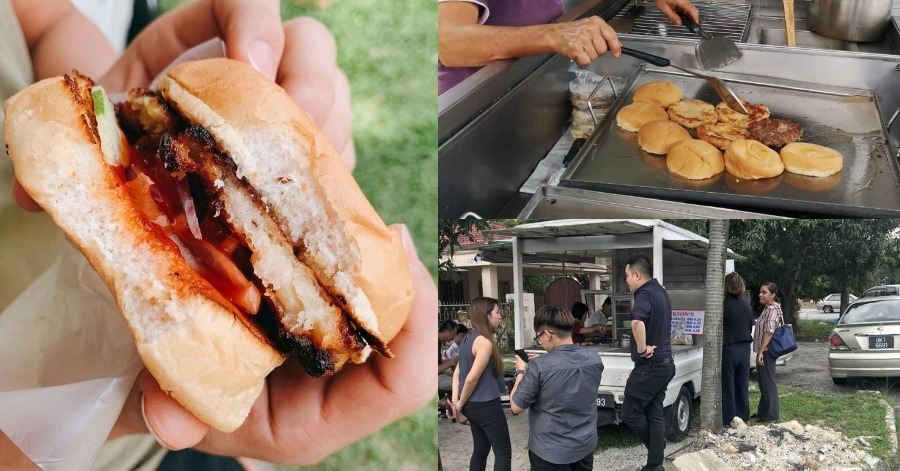 The most common burger brand we know is always Ramli which can be found nearby 7-Elevens or some convenience store. To think about it, it makes me wonder, aren't there any other burger brands besides Ramli?
Ramli is great, but if there were more brands, it would give us a variety of choices to choose from. Speaking of burgers, here's one burger stall you should definitely try out.
Jackson's Burger is a well-known Petaling Jaya burger truck. Jackson's Burger, which is owned and run by a Chinese husband and wife, has been providing delicious burgers for over 40 years and has a devoted client base that continues coming back for more.
While most burger stall operates from late evenings to midnight, Jackson's has a rather odd timing. Jackson and his wife only work outside their home from 12 p.m. to 4 p.m. While most customers prefer to take their burgers home, if you want to get the whole experience, we recommend eating your burger on the spot because seats are available. However, due to the current pandemic, no seats are available. But not to fret because you can just park your car nearby and still enjoy your burgers there!
What makes this burger extra special is that the burger patties are homemade! Most burger stall uses ready-made frozen patties and homemade patties are often rare. While it may sound pricey to some, these burger patties which are made from scratch are super affordable.
To fry the patties and buns, Jackson and his wife use a generous amount of butter which makes the patties juicy and buns extremely fluffy and tender. Topped with simple vegetables and sauce, these burgers will definitely tickle your taste buds for more.
Their homemade patties have a variety of options such as chicken, beef, fish, and the one that is the most attractive, crab. They also serve hot dogs. What I love about this burger is that it is simple yet tasty. Most burger stuff in vegetables and lots of sauce making your burgers soggy and difficult to it. But with Jackson's, everything is balanced in such a way that you can taste the buns, patty, cheese, egg, and sauces all in one bite. Besides, it is easy for customers to enjoy their meals without a hassle.
I decided to try the chicken burger since that sounds regular and is very common. To my surprise, I really loved how tender and juicy the patty was. I literally thought they were using the regular frozen patties but to my surprise, it was 100% handmade! While I was indulging in this beautiful burger, I could taste so many flavors, The chilly, mustard, mayo, butter, and the meat. The taste was perfectly fine with no flavors overpowering one another. As for the crab burger, you can literally taste that crabby flavor in every bite!
Another aspect which keeps customers coming back for more is the cleanliness. Despite doing business by the roadside and on a truck, Jackson ensures his place is clean. Who would want to buy from a messy or dirty stall rite?
Jackson's Burger was straightforward, tasty, and appealing. It's ideal for individuals who want their burgers to be fresh and flavorful. If you are not a fan of unhealthy junk food and if you're someone looking for clean, delicious, and affordable food, Jackson's is the place for you. You can find them at 152, Jalan 14/29, Seksyen 14, 46100 Petaling Jaya, Selangor.
Sources: Tripadvisor
Sunway Malls To Launch E-Commerce Platform On Oct 27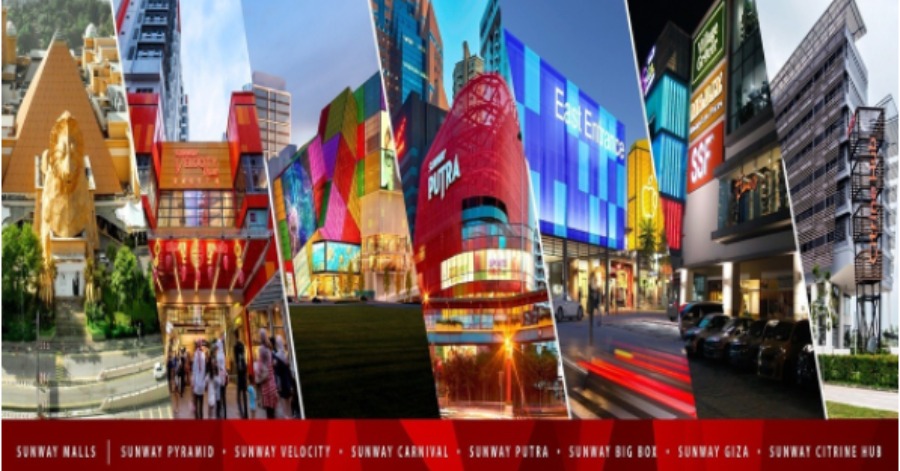 KUALA LUMPUR, Oct 19 — Sunway Malls will be rolling out its e-commerce platform on Oct 27, 2021 to complete its physical and digital mall presence.
In a statement today, the mall group operator said the platform, called Sunway eMall.com, comes at a time when online presence has gathered strong traction due to COVID-19.
"The venture into digital space opens up new markets and possibilities for Sunway Malls.
"We are not time and geographical bound," said Sunway Malls & Theme Park chief executive officer H.C. Chan.
He said Sunway eMall.com will complement its current combined 4.5 million square feet of physical retail space of seven malls.
"It amalgamates our seven physical malls presence into one digital mall.
"Through this exercise, Sunway Mall's portfolio has also grown to eight malls, physically and digitally," he said.
Chan added that an initial 200 merchants from various trade categories such as fashion, home & living, beauty, health & wellness, food & beverage e-vouchers, and others will be on board its e-commerce platform with 30,000 stock-keeping units (SKUs).
Participating merchants include Sony, Huawei, Sketchers, Li Ning, Braun Buffel, Aldo, L'Occitane, Christy Ng, Hooga and more.
The mall group projects to grow the numbers to 500 merchants with 100,000 SKUs over the next 18 months.
"The official launch of Sunway eMall.com will also enable Sunway Malls to offer an online-to-offline (O2O) journey with the convergence of both online and offline shopping experiences.
"Additionally, what separates pure e-commerce players is the option for in-store collection apart from delivery, which is a further catalyst in driving more footfall into our malls," said Chan.
It is also anticipating the e-commerce platform to be a contingency against unforeseen geographical or retail sub-sectors lockdown.
Citing a report from tech company Facebook and global management consulting firm Bain & Company, Chan said an estimated 70 million people have transited to shop online in six Southeast Asian countries including Malaysia since the pandemic began.
Facebook and Bain & Company further projected that average online spending will expand by 60 per cent this year from US$238 (RM990) per person in 2020 to US$381 (RM1,585) per digital consumer.
Meanwhile, overall online retail share in Southeast Asia surged from five per cent in 2020 to nine per cent in 2021, the report added.
It also said that over the next five years, Southeast Asia's e-commerce sales are estimated to grow by 14 per cent per year with online shoppers forecast to reach 380 million by 2026.
Chan said the group's physical malls have shown signs of good recovery with the complete reopening of the retail sector.
As of October 2021, preliminary indicators have shown 80 per cent traffic normality compared to the same pre-pandemic period of 2019, with shoppers making a strong return to Sunway Malls at the beginning of the fourth quarter.
"The number is expected to pick up pace heading nearer to the year-end festivities.
"Sunway Malls is optimistic that its recovery can be sustained as Malaysia prepares to move from pandemic to endemic phase with full adherence to safety protocols," said Chan.
He also said the group expects to attain full pre-pandemic level performance in the near term.
Sources: BERNAMA
(Video) Hardest Goodbye To His Best Friend, Man Got Transferred To Another State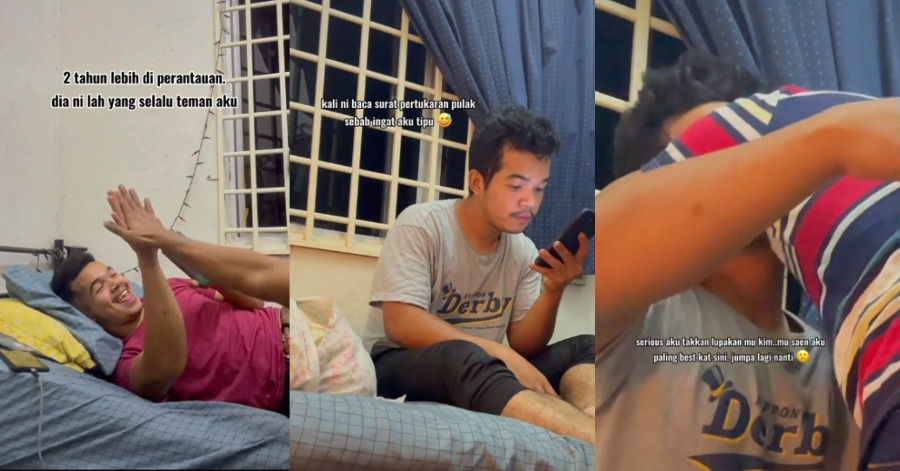 Having a best friend in your life would be such a great blessing for many people in this whole wide world. Got the chance to spend quality time with them would build amazing memories that anyone would remember for the rest of their remaining lives. That is why it is so hard for some people to say goodbye to their best friend even if they have become grown-up. That is what actually happens towards a man in particular TikTok video that went viral recently.
According to the video, it can be seen that the man had to be transferred to another state because of his job. Before he told the big news to his friend, everything was fine and okay. The situation changes when his friend received the news. Everything turned sad and gloomy because his friend started to shed some tears in his eyes. Such emotional.
For a total period of more than 2 years, that particular friend has been accompanying this TikToker that goes by the name @nizarparker most of the time. He mentioned that he did not have the gut to tell the news himself so he decided to tell his friend through Whatsapp. Even by doing it that way, the sad emotions between them could not be hidden.
Looking at the comments section, a lot of netizens could relate so much to this sad and emotional TikToker's post.
Sources: TikTok nizarparker.
(Video) The Infamous South Korean Serial Killer Called 'The Raincoat Killer'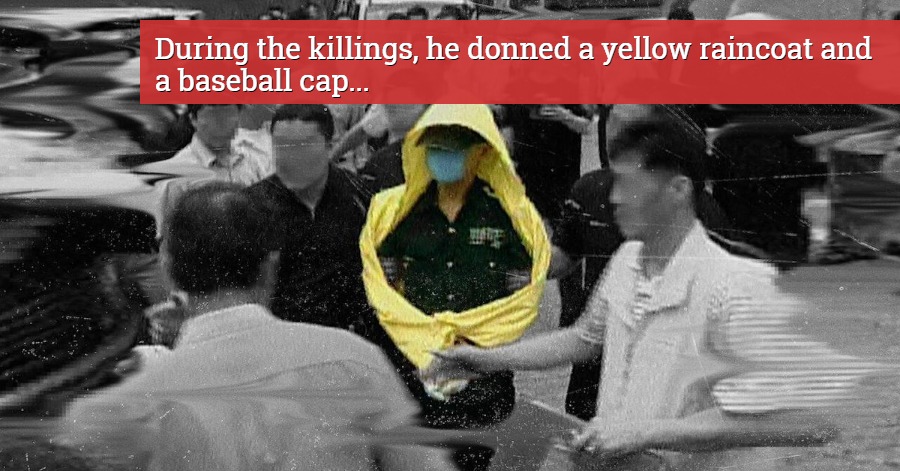 Most criminals aren't born the evil way. Sometimes, they become criminals because of their past, probably something or someone from their past would have triggered hatred, anger, and all kinds of negative feelings which results in one becoming a criminal.
Most criminals in movies have a specific outfit or they look up to someone as an inspiration. In this case, this criminal goes by the identity of 'The Raincoat Killer' and his biggest inspiration is Jeong Du-Yeong, another prolific killer.
Who is Yoo Young-Chul?
Yoo Young-Chul was born in Gochang, Jeonbuk, on April 18, 1970. His family was impoverished, which explains why he was tormented at school. As a result, he came to despise the wealthy. Yoo had a criminal record before becoming a serial killer; in 1988, he was arrested for theft. He was sentenced to ten months in jail for theft again in 1991. He was arrested for theft again in 1993 and sentenced to eight months in prison. Yoo was busted in 1995 for selling child pornography. In 1998, he received a two-year sentence for theft, forgery, and identity theft.
Yoo married his girlfriend in 1991 and they had a son together. He was arrested for the second time in 2000, this time for raping a 15-year-old girl, and he was sentenced to three years and six months in prison. His wife divorced him on October 27. In September 2003, he was released.
Yoo's assassinations did not begin until 2003. He committed one of his first murders when he broke into the home of a college professor and killed him and his wife. Yoo had a profound disdain and loathing for the wealthy, who were his primary targets. He primarily preyed on the elderly. After being rejected by a prostitute, Yoo decided to focus on sex workers as his primary victims.
Modus Operandi
Yoo's Modus Operandi for killing his victims was to bludgeon them to death with a hammer. Yoo would disguise his actions as robberies gone wrong in order to hide his traces. Yoo was also known for assaulting his sex worker victims before killing them and dismembering their remains to conceal their identities. He planned to bury their dead in a variety of spots throughout the highlands. Yoo has killed 20 people in a year. Yoo was apprehended by police in July 2004, however, he only admitted to 19 murders. He acknowledged to cannibalism during interrogation, but there was no proof to back up his accusations.
Yoo claimed that he removed and ate the livers of his victims on occasion, but this has never been proved. He also purported to be an officer, posing as one with a fake police ID. He also set fire to the bodies of some of the victims, stabbed and suffocated one of them at other times. During the killings, he donned a yellow raincoat and a baseball cap.
According to Yoo's victims, he targeted older affluent persons, prostitutes, and masseuses. During questioning, Yoo admitted to picking wealthy victims because he was envious of their large and opulent residences. According to The Chosunilbo, who covered the story in 2004, his animosity toward the wealthy dates back to his boyhood. Yoo was tormented at school and grew up in a disadvantaged family. His animosity towards sex workers and massage victims arose from his relationship with a sex worker. His sweetheart was a member of the profession who turned him down after learning of his criminal history. Yoo's rage grew after his divorce in 2002.
Yoo admitted that he was motivated by another prominent serial killer in South Korea, Jeong Du-Yeong. According to The Korean Herald, Yoo recalls his most terrifying experience as being when his 4-year-old son contacted him while he was caring for a victim. Yoo was sentenced to death, but prosecutors filed an appeal. It is said that the serial killer is currently being held in Seoul.
Netflix's New Docu-Series
Apart from this gruesome story, the exciting news is that Netflix announced that 'The Raincoat Killer: Chasing A Predator In Korea' will be premiered on October 22. Yoo Young-chul, a legendary serial killer who came to light as a psychopath to the Korean public in 2004, is the subject of the three-part docuseries.
Sources: Cheat Sheet, Criminal Minds Wiki, Variety, Netflix, Netflix Korea