Foul Smell Sparks Fear Among Kampung Baru Sri Aman Residents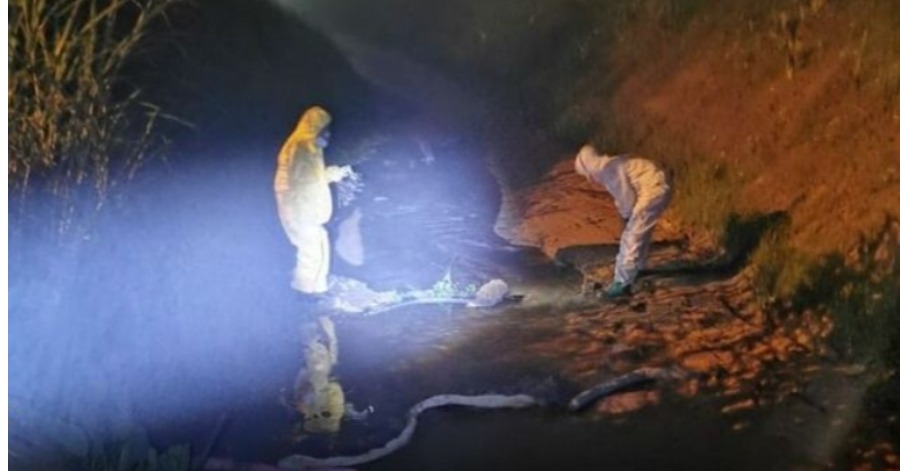 JOHOR BAHRU, Sept 15  — A foul smell has sparked fears among residents of Kampung Baru Sri Aman, Seelong, near here, and forced them to vacate their house last night.
Rubaiyah Mat Sam, 70, said she started to smell the strong unpleasant odour yesterday afternoon before experiencing dizziness.
"I tried to find the source of the smell around my house but I did not find anything amiss.
"My daughter-in-law and I also felt dizzy forcing us to take paracetamol tablet," she said when met by reporters at the Kampung Sinaran Baru community hall, Seelong, early this morning.
Rubaiyah who lives with her son, daughter-in-law and two grandchildren, said fire personnel who came to her house at 10 pm informed her that the smell was probably caused by a chemical spill at a nearby area.
She said the fire personnel then ordered her to vacate her house and move to the community hall temporarily.
Another resident, Hafiz Badrul Hisham, 37, said the smell permeated his house at about 8.30pm.
"As the smell got stronger, I tried to locate the source but I then experienced shortness of breath," he said when met at Kampung Baru Sri Aman.
Hafiz said he was also told by a neighbour that a woman had suffered cough before she collapsed, believed to be due to inhalation of a strong chemical odour.
Meanwhile, Puteri Wangsa assemblyman Mazlan Bujang said the residents were relocated to the Kampung Sinaran Baru community hall which is located about one kilometre away from their village as the smell was still strong.
"They were ordered to evacuate for their own safety and we have also provided them with food supplies and necessities," he said when met in the village, last night.
In the 10pm incident, two women have been treated for breathing difficulties while a group of residents in Kampung Baru Sri Aman vacated their homes after inhaling a strong chemical odour.
Johor Hazardous Materials and Waste Management (Hazmat) Unit chief, fire senior assistant superintendent Saiful Bahri Safar said they conducted detection, isolation and damping in the tributary and it was found that there was a spill of solid-liquid in the area.
He said preliminary investigations revealed that, the spill was believed to be methyl alcohol, a type of scheduled waste, with a concentration of 120 ppm (parts per million).
Sources: BERNAMA
Australian Researchers Discover New Way To Predict COVID-19 Severity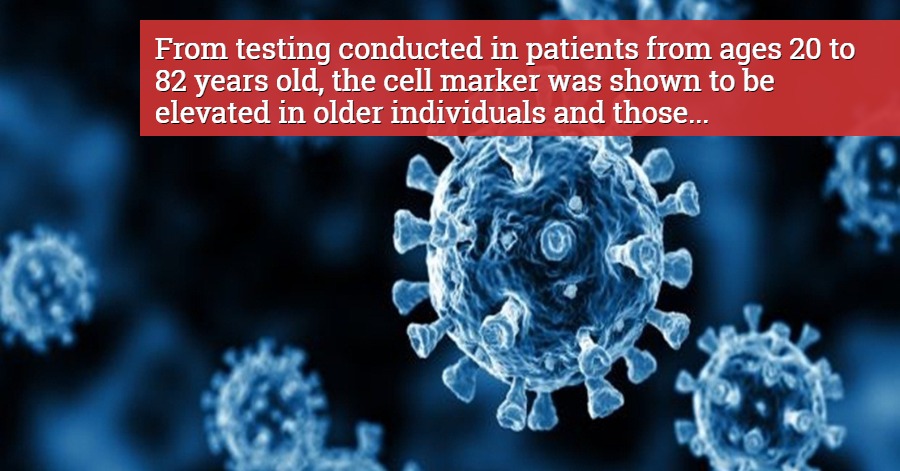 SYDNEY, Oct 19  — Researchers from the University of Queensland (UQ) have devised a new way to estimate health outcomes in COVID-19 patients by identifying their cell fitness.
The research, published in the EMBO Molecular Medicine journal on Tuesday, could bear major implications for the identification and protection of those most vulnerable to the virus, reported Xinhua News Agency.
"We found that patients with acute lung injury had higher levels of the biomarker in their lower respiratory tract and areas of cell death," said contributing author from the UQ's Diamantina Institute, Dr Arutha Kulasinghe.
 The cell marker in question is called hFwe-Lose or "Flower lose", and was revealed by the researchers to be a strong indicator of the severity with which COVID-19 was likely to develop.
From testing conducted in patients from ages 20 to 82 years old, the cell marker was shown to be elevated in older individuals and those with comorbidities such as obesity and immune function disorders.            "More importantly, we also found that the cell fitness marker outperformed conventional methods, such as age, inflammation and co-existing diseases, in predicting health outcomes, such as hospitalisation and death, in COVID-19 patients," said Kulasinghe.
The presence of the "Flower lose" cell marker could be identified in patients who were infected with COVID-19 through a nasal swab. Kulasinghe said this would give doctors a quick way to assess a COVID-positive patient's level of risk.
"The cell fitness marker would enable medical teams to identify patients more likely to develop severe symptoms, provide closer monitoring and earlier access to hospitalisation and intensive care."
While Kulasinghe said the research would need to be expanded to fully determine the robustness of the cell marker, the researchers concluded that the study had put forth a "novel prognostic biomarker for COVID-19 severity", which could change the way to assess and treat this devastating virus.
Sources: BERNAMA
Treat Differences As An Advantage In Dealing With Economic, Health Crises – PM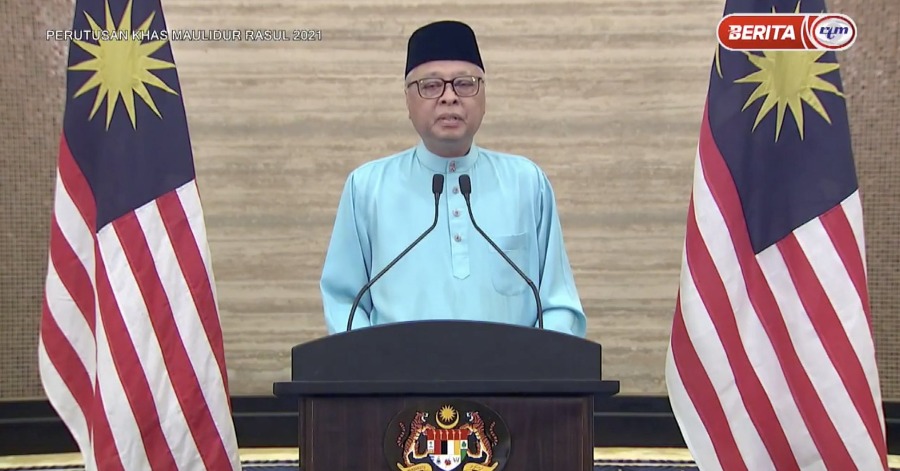 KUALA LUMPUR, Oct 19  — Datuk Seri Ismail Sabri Yaakob has called on Malaysians to treat differences as an advantage rather than a weakness, and similarities as a source of strength in dealing with the current twin crises of economy and health.
The prime minister said as a Malaysian Family, everyone needed to work together to revive the country and adapt to new norms.
"Let us forge and strengthen unity with the bond of love and tolerance as a big Malaysian Family.
"Whoever we are, whether a father, mother, child, neighbour, employee, head of an office, community leader, religious leader or political leader, we have to play the role to revive the country for the well-being of the Malaysian Family."
He said this in a special message in conjunction with the Maulidur Rasul 2021M/1443H celebration that was broadcast live on RTM1 today.
Ismail Sabri said the rise and fall of a race and country are dependent on their unity and solidarity.
"Rasulullah, for example, had made a peace treaty with the various tribes living near Madinah in the northern and southern regions to increase understanding and renew relations based on the principle of truth as well as to avoid chaos and clashes of power.
"Don't let differences of opinion and approach cause us to lose our value of ukhuwah (brotherhood) and spirit of unity that have been established for so long," he said.
Based on the belief that Rasulullah SAW is the best role model for mankind including when he became the head of state in building Madinah, Ismail Sabri said the government would continue to emulate the initiatives implemented by the Prophet as a guide in the country's administration for the prosperity of the Malaysian Family.
"To this end, various policies, initiatives and incentives will be introduced and planned by the government so as to ensure that no members of the Malaysian Family are left behind in enjoying the wealth and prosperity of the country," he said.
According to him, Rasulullah SAW, among others, introduced Sahifah Madinah or the Constitution of Madinah for political stability, in which its core values managed to create the elements of togetherness and mutual respect between the communities, thus uniting them as one family.
"The stability of the country in terms of sustainable health and wellbeing as well as economic prosperity were the elements that had been given special attention by Rasulullah as the caliph of Madinah. Prophet Muhammad SAW in his administrative policy also prioritised the welfare of all the people of Madinah.
"Rasulullah also ensured that the country's revenue was shared and distributed fairly to all the people. Apart from that, he always encouraged the people of Madinah to develop the agriculture and business sectors as an economic resource at that time," he said.
In the context of humanity, Ismail Sabri said Rasulullah was a model in upholding the brotherhood of humanity when he sought to eliminate any form of discrimination based on religion, race, skin colour or descent.
"This shows that Islam is a religion that is built on the principle of takrim al-insan or honouring of humanity.
"It is also in line with the Federal Constitution, including Article 12 which accords the right to education to all citizens without any discrimination on the basis of their religion, race, descent, gender or place of birth," he said.
On the theme of this year's Maulidur Rasul celebration, which is 'Manhaj Rabbani Ummah Berkualiti', Ismail Sabri said it led to the norms of life that emphasise the principles of the Manhaj Rabbani policy, namely blessings, peace, godliness, devotion and justice.
He said all these values were in line with the three main thrusts of the Malaysian Family concept, namely inclusivity, common ground and contentment in addition to 20 other values such as compassion, faith, love and musyawarah (consensus through discussion).
The prime minister said the theme was also in line with the National Unity Policy which emphasises the concept of Unity in Diversity where national unity and integration had long been practised in the country, including in the Maulidur Rasul celebration.
"It is done through the presentation of the Tokoh Maulidur Rasul award to an individual who has contributed a lot to the community regardless of religion and race.
"This recognition directly contributes towards producing a generation that has a spirit of unity and togetherness as well as mutual respect in line with the Malaysian Family concept," he said.
Sources: BERNAMA
Budget 2022: Auto Sector Expects Initiatives To Strengthen EV, Green Mobility Ecosystems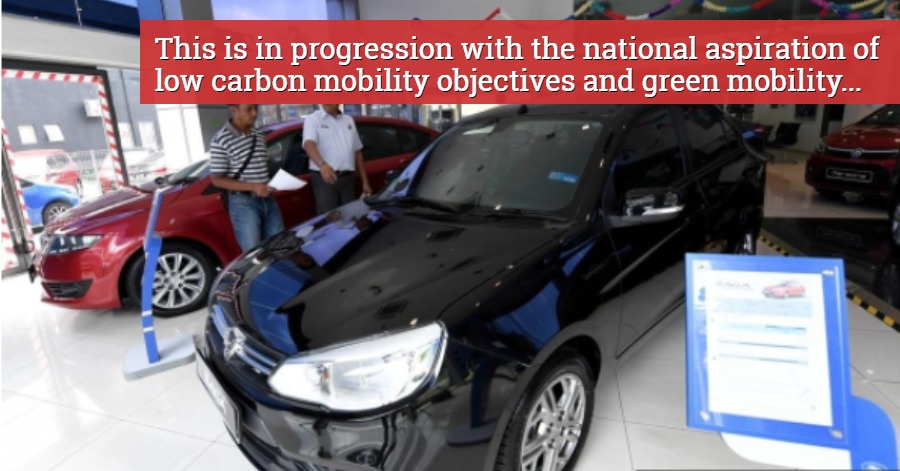 KUALA LUMPUR, Oct 19 — Automotive players expect the initiatives to strengthen the local electric vehicle (EV) industry and green technology ecosystems will be announced in the upcoming Budget 2022.
This is in progression with the national aspiration of low carbon mobility objectives and green mobility agenda as spelt out in the 12th Malaysian Plan (12MP) unveiled last month.
Volkswagen Passenger Cars Malaysia (VPCM) managing director Erik Winter said the group is encouraged by the government's ambition as envisaged in the 12MP to enhance electro mobility (e-mobility).
"Malaysia should not lose out on the opportunities that EVs can bring, so we hope the government will allocate funding in Budget 2022 in developing an e-mobility roadmap for Malaysia.
"We need to look into creating a holistic EV ecosystem, expanding proper infrastructures, introducing tax incentives for both businesses and customers, and more. We at VPCM are always ready to support the government with industry insights and knowledge wherever needed," he told Bernama.
Winter said the government's ambition in the 12MP to enhance e-mobility is a crucial step for the country to become a low-carbon nation, and that the shift is already happening globally where EVs are quickly becoming the norm.
Honda Malaysia Sdn Bhd president and chief operating officer Sarly Adle Sarkum said Honda was the pioneer in introducing hybrid technology to the Malaysian market in line with the government's effort to promote and develop green technology.
"With this, we appreciate if the government can encourage various green technology policies and incentives to promote green technology among automotive players in the industry," he said.
Sarly said Honda Malaysia is also appreciative of the government's effort to extend the sales tax exemption until December 2021 and hopes an extension will be announced in the budget.
"We hope the government would consider to further extend the sales tax exemption up until June 2022, as we believe it will help many Malaysians purchase cars with extra savings and at the same time boosting the automotive industry," he added.
Meanwhile, the Federation of Motor and Credit Companies Association of Malaysia (FMCCAM) is wishing for government grants and soft loans for its members in the national budget.
President Datuk Tony Khor said FMCCAM's digital initiative called ezAuto, which aims to transform the used car industry, still lacks further development to cater for the ever changing requirements of the industry.
"During the Movement Control Order (MCO) and Conditional MCO, the ezAuto contactless transaction platform provided free used car trading and bidding services to more than 700 small, medium and micro used car dealers. We would like the government to support and provide some grants in order for us to enhance and introduce new digital features to the online platform.
Khor, who has been with the industry for over 30 years, manages over 4,500 registered dealers under the FMCCAM umbrella, shared that some of the members, who were facing severe hardship in sustaining their businesses due to the pandemic, were in dire need of help to survive.
"We hope the government can provide soft business loans to our members in order for them to ride through these tough periods and sustain until the economy picks up again in the near future," he added.
Sources: BERNAMA