HKTB Extends "Hong Kong Neighbourhoods" To Launch "West Kowloon" for Promoting Art and Culture Tourism of the Neighbourhood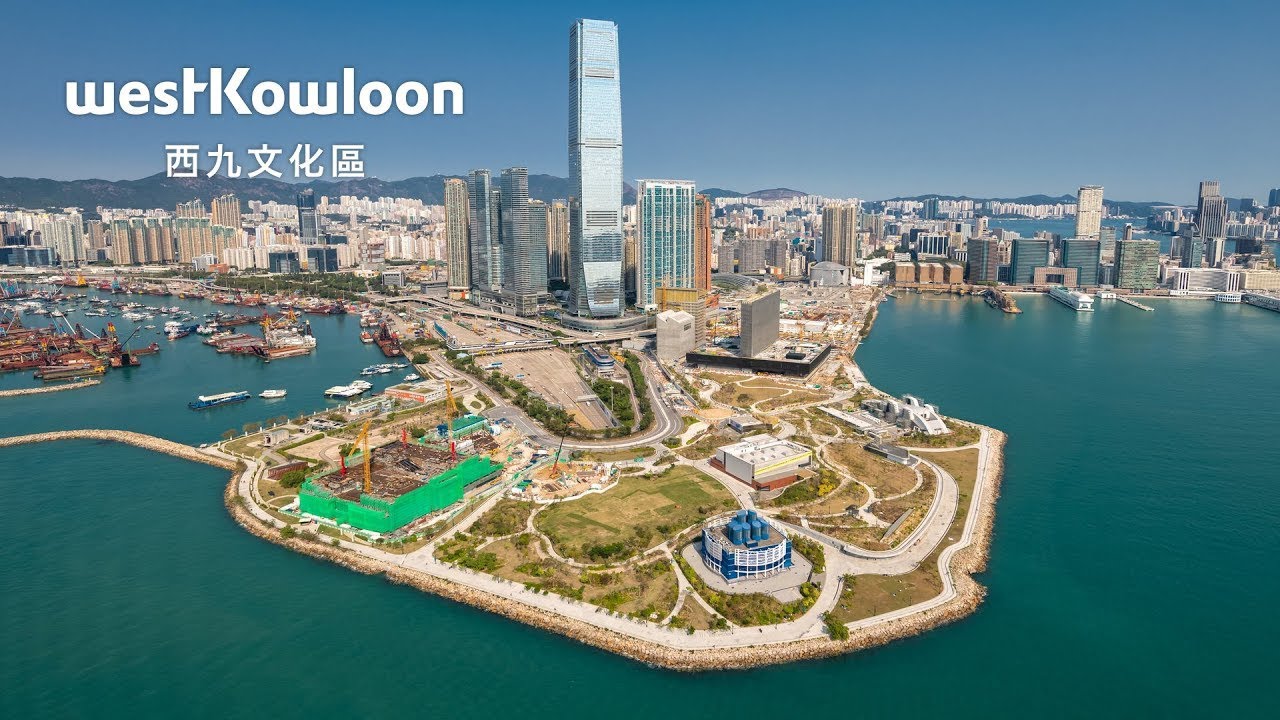 The Hong Kong Tourism Board (HKTB) today (9 September) officially launched a West Kowloon neighbourhood promotion, after featuring popular promotions "Old Town Central" and "Sham Shui Po – Every Bit Local" in the "Hong Kong Neighbourhoods" campaign. The "West Kowloon" neighbourhood programme highlighting the district's rich heritage and vibrant street life in Yau Ma Tei and Jordan along with its two new world-class museums – M+ and the Hong Kong Palace Museum in the West Kowloon Cultural District (WKCD) – which will open in the end of the year and next and become landmarks in art and cultural tourism.
As art is inseparable from our life, the West Kowloon neighbourhood promotion builds a bridge between the local life of the bustling communities of Yau Ma Tei and Jordan, which are home to many historical architectures, time-tested stores and traditional craftsmanship, and the artistic lure of the WKCD. Throughout the continuous evolution and revitalisation, the neighbourhood has a lot of astonishing experiences for the public and visitors to uncover. The HKTB expects the campaign to draw people from across the city to rediscover it from new perspectives to drive in-depth local tourism and stimulate economic activities in the neighbourhood.
HKTB Executive Director Mr Dane Cheng said: "Experiential tourism is a rising and inspiring trend, particularly where it blends arts and culture with authentic local life. The HKTB has chosen to launch this large-scale promotion before borders reopen because we want residents to savour the experience first and discover hidden gems in their community, rekindling their enthusiasm and appreciation and creating a harmonious art-life aura in the West Kowloon neighbourhood.
We hope Hong Kong people will then share their experiences with friends and relatives outside Hong Kong. Besides, visitors around the world are eager to travel as soon as travel restrictions are eased, and we will be able to capitalise on the opportunities if we are well prepared in advance. We are also encouraging tour operators to create in-depth tours for Hong Kong residents to help them plan ahead for the return of international visitors.
"The HKTB believes the West Kowloon neighbourhood programme will not only drive domestic tourism and stimulate consumption, but also spread a positive message and showcase Hong Kong's new art and cultural travel opportunities to the world and fire up interest in the district among visitors, who are keen to return as soon as borders reopen."
Five walking routes to uncover a rich heritage
Starting from the beautiful shoreline at the West Kowloon Cultural District, the "West Kowloon" neighbourhood programme extends to Yau Ma Tei and Pitt Street, and spans along Nathan Road to reach streets and paths around Austin Road, Jordan.
To reflect the unique characteristics of each area, the HKTB has devised five thematic walking tours focused on Heritage & Craftmanship, Cultural Arts and Culinary Arts. The routes cover many little-known corners of the city that are often overlooked by residents and visitors alike, such as a bookstore hidden in the Tin Hau Temple, a seafood restaurant transformed into an art hotel, and a condiment store promoting western dishes fused with traditional fermented tofu.
The routes offer recommendations for more than 50 points of interest, shops, and restaurants, and are available as an interactive e-map on the West Kowloon neighbourhood campaign page of the HKTB website. Special offers have been arranged with shops and restaurants in the neighbourhood for people who take part in the walks to encourage spending.
Photo spot with spectacular large-scale art installations
Art is a central theme of the West Kowloon neighbourhood promotion. As well as the M+ and the Hong Kong Palace Museum, the HKTB has teamed up with "FriendsWithYou", a pop-art duo featuring Samuel Borkson from Florida, US, and Arturo Sandoval III from Cuba, to bring their gigantic art installation and signature pop-art characters to Hong Kong and share the positive vibes to the neighbourhood. The installations will be in the Art Park in the West Kowloon Cultural District from 23 September to 14 October with free admission, giving visitors the opportunity to enjoy international art exhibits and create photo memories.
A variety of areas will be decorated as part of the promotion. The footbridge and subway between the WKCD and Jordan will be transformed into an "Arts Corridor". Thematic buntings with a programme webpage QR code will meanwhile be displayed around the Yau Ma Tei and Jordan MTR stations and on lampposts along Museum Drive. The HKTB has also made promotional films featuring well-known personalities from the neighbourhood, who guide viewers along the streets and sidewalks and give their first-hand perspectives to viewers worldwide who are currently unable to visit in person.
For more details about the "Hong Kong Neighbourhoods – West Kowloon" campaign, please go to www.discoverhongkong.com/westkowloon-en
(Video) Remembering Furry Bestie, Owner Shares Sweet 'Fluffy The Rider' Memories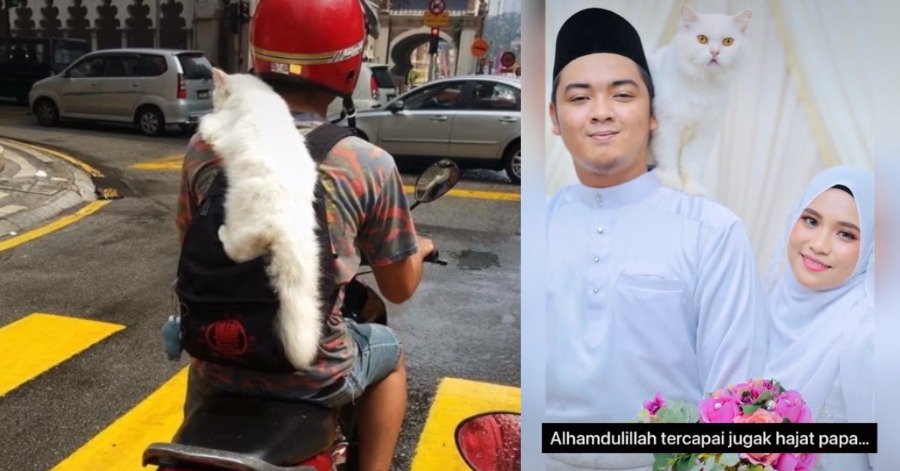 A pet cat would definitely be one of the best companions that any individual in this whole wide world could have in their own house. This is because they are so adorable to be with and also could entertain us all the time. One of the most famous pet cats that would be so well-known in Malaysia for being so loyal and also close with its owner would be none other than 'Fluffy The Rider'. This particular white cat is definitely a pet cat that would be loved by everyone.
This pet cat is known as 'FluffyThe Rider' has been famous all over social media over the past few years for riding a motorcycle by being on its owner's shoulder, without fear of the surrounding environment or even the public. Sadly, the cat has left the world and many people are so saddened about it. Recently, the owner has posted a video on the TikTok app reminiscing about 'Fluffy The Rider'. The video went viral on the app and attract many netizens to watch.
The owner mentioned before that the cause of death could not be identified. 'Fluffy The Rider' suddenly had an eye pain, then followed by a watery mouth. The heartfelt video posted on TikTok app tells the whole story about the life of 'Fluffy The Rider' and also its owner since the cat with only Papa up until when Papa got married. So sad to watch.
Looking at the comments section, a lot of netizens would also feel sad and touched by the video because the pure emotional connection that 'Fluffy The Rider' and the owner's family have was so authentic and original.
There are some netizens that commented asking about Fluffy's kittens, hence the owner decided to reveal them in the next video. The kittens are definitely so adorable to watch.
Sources: TikTok Fluffy Empire.
(Video) Experience Eating With Amazing Scenery, 'Cove Aerobar' At Gamuda Cove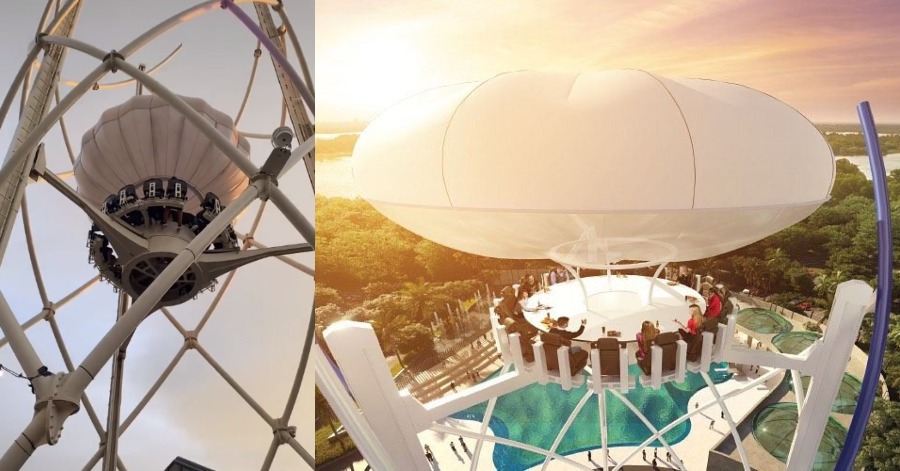 There are getting more and more interesting places to visit nowadays here in Malaysia. One of them would be the 'Cove Aerobar' that is specifically located at Discovery Park in Gamuda Cove. According to their website, Discovery Park at Gamuda Cove is set to offer an exciting and unique experience throughout two recreational zones that would be the Adventure Park and also Hangout Village. It is known as not your average recreation park because it aims to be the next key destination for local and international visitors. Everybody would be excited to visit this amazing spot.
'Cove Aerobar' is the crown jewel of Discovery Park. A revolutionary concept of food-tainment. You could enjoy a unique peek into the entire development of Discovery Park and also Discovery Wetlands from the top of this remarkable 40-meter structure in the sky. It is the first aero bar in Malaysia and Southeast Asia for 16 passengers, feet dangling in the air, sitting around a 360-rotation bar, and admiring the beautiful panoramic landscape.
To ride this thing, these are some of the Do's that the visitors should have:
Sources: TikTok Fatim Arzmi, Discovery Park
Staying At The Airport For 18 Years? The Story of Mehran Karimi Nasseri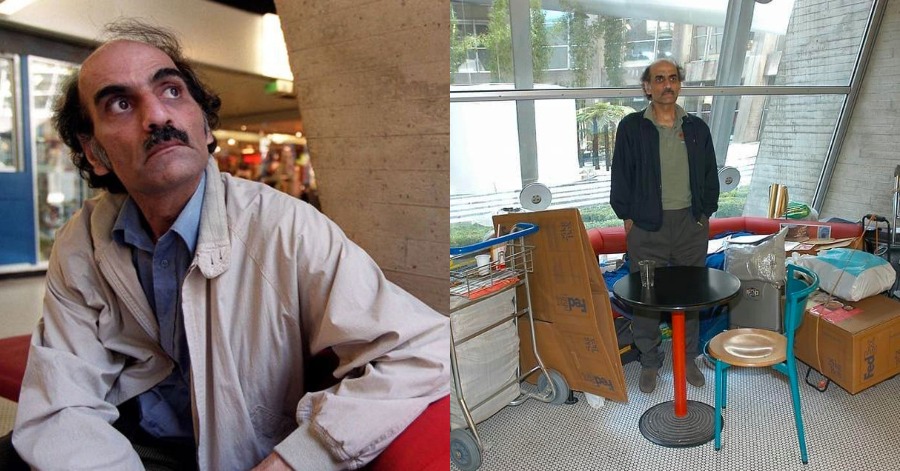 We all live in a place called home, where we can do whatever we what, decorate it as we like, be comfortable and have all the privacy we need. But have you ever thought about living in an airport? It may sound cool because you get to see planes and lots of different people but living in an airport was not the stuff of dreams for a select few people throughout history.
Not the ideal place to live of course but there are some people who had no choice but to live there. Meet Mehran Karimi Nasseri, the man who lived for 18 years in an airport!
Nasseri was born in Masjed Soleiman, Iran, in 1943 and moved to the United Kingdom to study at the University of Bradford in 1973. He reportedly took part in student protests against Iran's lash Shah, Shah Reza Pahlavi. The Iranian government was not pleased with this move and when he returned to Iran in 1977, he was exiled for his acts abroad. He wandered around Europe until 1981 when the Belgian government accepted him.
Nasseri looked for a country in Europe that would grant him political refuge so that he could seek UN assistance for his condition in Iran. As a result of his exile, he was granted refugee status, allowing him to petition for citizenship in European countries. He decided to apply for British citizenship and relocate to England because he spent most of his education there.
He planned to fly to France and then from France to England in 1988. He inadvertently misplaced his papers declaring his refugee status once he arrived at Charles de Gaulle International Airport; without these papers, he was unable to enter or exit any country. An airport is regarded as "international space," which means it isn't classified as a country. As a result, you don't need any papers to live or roam, but you can't exist without them. Nasseri asserted that his briefcase, containing his refugee documents, was stolen on a train in Paris. So when he arrived at London's Heathrow Airport, passport control sent him back to France.
He was adrift without knowing a single word of French, so he struggled to make a living until someone offered to help him. He never seemed to have much of an interest in actually leaving the airport, according to the workers at the airport. He made a living by doing odd jobs for money in the airport's quarters and eating at the airport's eateries. He showered in the public restrooms and spent the majority of his time at the airport watching people and reading books.
He had lost hope for a few years, knowing that he would die in that airport, unable to inhale fresh air or kiss the land one final time. It is critical to note that Nasseri was not permitted to leave the airport, i.e., he was not allowed to leave. That was when Nasseri met Christian Bourguet, a French human rights lawyer who decided to take up his case and realize the main problem of Nasseri was not having proper documentation stating he is a refugee.
The Mistake
Christian Bourguet followed the case for over 10 years, eventually persuading Belgium to send Nasseri replacement papers in 1999. This would have granted him permission to remain in France. Surprisingly, when Nasseri obtained the proper documentation, he rejected it because he believed it was forged, opting to stay at the airport. Nasseri's bosses at the time believed he had gone insane as a result of his years spent within the airport.
At last, in 2006 Nasseri exited the airport by force, as he had to be hospitalized due to illness. That was the first time he went out of the airport since 1988. After he recovered, he was given the proper paperwork and told what had happened. Nasseri's story exemplifies how, even in this "civilized" age, we are still insanely trapped in a political system that destroys lives without even realizing it.
It may have sounded like a sensible approach to simply sign the paperwork and then have his name legally changed thereafter. However, it turns out that spending years in an airport can have a weird psychological effect on a person. During an interview session, it was said that Nasseri kept changing his story, probably because he was mentally disturbed.
For the rights to utilize his story, he was paid nearly $300,000 in 2005. This narrative also inspired a fantastic film called "The Terminal," which depicts Nasseri's life over the course of 18 years. Nasseri was still stuck in the airport when the film was released in 2004, and he was interviewed by the filmmakers and asked for the rights to his story.
In July 2006, Nasseri's stay at the airport ended when he was hospitalized. That was the first time he went out of the airport since 1988. Towards the end of January 2007, he left the hospital and was looked after by the airport's branch of the French Red Cross; he was lodged for a few weeks in a hotel close to the airport. On 6 March 2007, he was transferred to an Emmaus charity reception center in Paris's 20th arrondissement. He has continued to live in a Paris shelter since 2008.
Sources: History of Yesterday, All That Is Interesting, Airport Technology, Hype