Introduce Zoning System To Protect Coral Reef Ecosystems – UMT researcher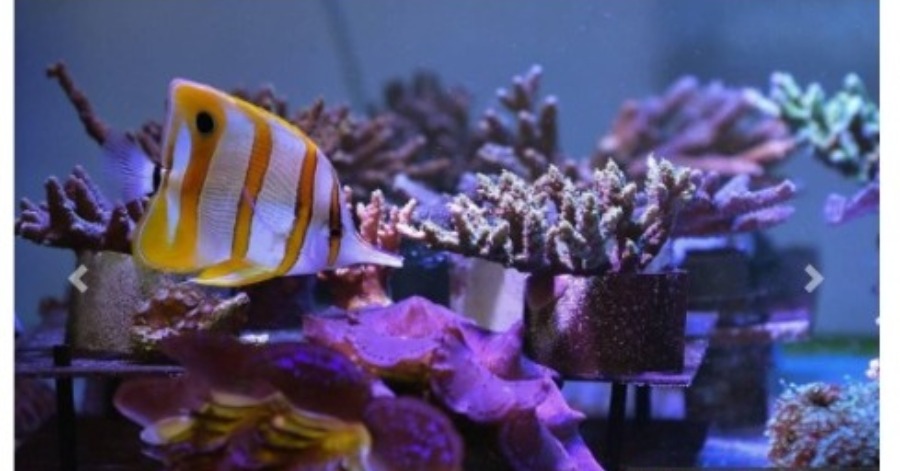 KUALA NERUS, Sept 20  — The Terengganu government has been urged to implement a special system to create several categories of zones to protect the coral reef ecosystems found in the state's waters.
Universiti Malaysia Terengganu (UMT) coral researcher Dr Tan Chun Hong said, apart from helping to prevent destruction of the marine treasures, the special zone system would also facilitate monitoring by the enforcement agencies.
"We at UMT are ready to share our expertise to make this a reality. This is one of the initial steps that can be taken by the state government in protecting coral reefs that are currently facing threats to their survival.
"The different zoning systems such as having special areas designated for scuba diving and snorkeling, scientific research, aquatic farming activities and exclusive sites closed to all parties, could help this conservation effort in the long run," he said.
Australia has adopted this zoning system at the Great Barrier Reef, the largest coral reef system in the world, and the move taken by the country has created a positive conservation impact.
Even though this method has not been adopted in Malaysia, it is not too late for the government to initiate it because the rate at which coral reefs are dying nowadays, at five per cent a year, is quite alarming.
He said one of the main factors of coral reef destruction was global warming, but this can be controlled by humans by reducing carbon dioxide emissions or choosing green and environmentally friendly sources of energy.
"In addition, seawater pollution due to increased nutrients such as untreated wastewater, agricultural and industrial chemical waste and garbage, also contribute to global warming.
"The authorities need to take strict measures to control these, not only for the sake of the coral reefs, but also for environmental sustainability in general.
"As such, this zoning system is important so that conservation programmes to regrow corals can be carried out in the designated areas … where the coral reefs have been damaged, the sites must be closed to allow them to recover naturally," he said.
Currently, there are almost 550 species of coral reefs in the country's waters and UMT is actively conducting several studies related to their reproductive system and growth of coral reefs as well as collecting data on the record of their existence nationwide.
He added that since the reopening of the tourism sector in Terengganu on Sept 1, the resort islands have come alive again with the presence of visitors.
"If the zoning system is in place, enforcement monitoring can be much easier as the exclusive zones will not be 'disturbed' by visitors. This can reduce the risk of unintended coral reef damage caused by tourists who may accidentally step on them or by movements that could cause the reef structure to break.
"Therefore, while the zoning system is still not implemented, tour operators at every island need to take responsibility to remind tourists to be careful when snorkeling and scuba diving, to minimise damage," he added.
Sources: BERNAMA
Budget 2022 To Set The Tone For Ringgit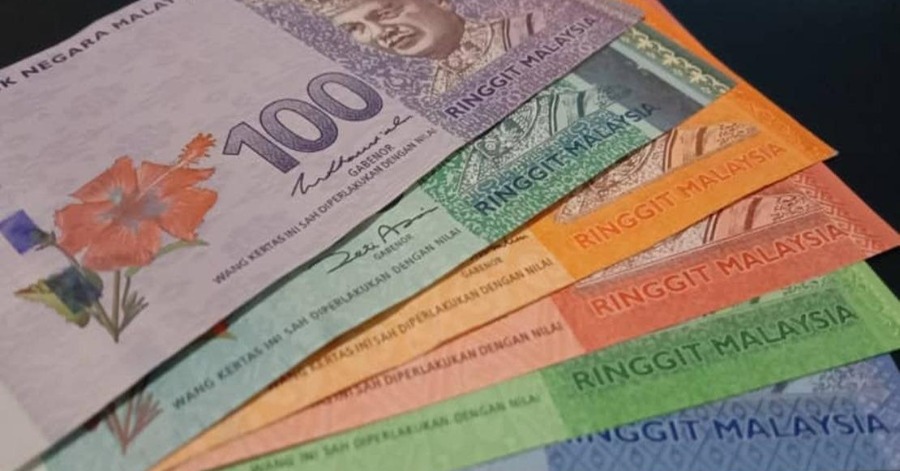 KUALA LUMPUR, Oct 20 — Investors will keep a close tab on Budget 2022 which will be tabled in Parliament on Oct 29 by Finance Minister Tengku Zafrul Abdul Aziz, as it could be a decisive factor in determining their confidence with regards to the ringgit's performance.
In early January 2021, the domestic unit breached the 4.00-level against the US dollar, depreciating to a year-to-date low of 4.24 mid-August before regaining its grounds to trade at the current level of between 4.14 and 4.19.
Bank Islam chief economist Dr Mohd Afzanizam Abdul Rashid said the strong commodities performance has helped to boost the ringgit.
He noted that three commodities, namely crude oil, liquefied natural gas (LNG) and crude palm oil (CPO) have remained at elevated levels.
"This should help to some degree, providing fiscal space for the government while being a catalyst for an improved capital expenditure plan among the oil and gas players," he said.
"Perhaps the upcoming budget announcement would shed more light on how the government plans to reduce the budget gap, given that the 12th Malaysia Plan (12MP) has indicated a fiscal shorfall of 3.0 per cent – 3.5 per cent of the gross domestic product (GDP) by 2025 as opposed to the 2022 estimates of 6.5 per cent – 7.0 per cent," he told Bernama.
The 12MP is a five-year roadmap for the country's development, with an annual GDP growth target of between 4.5 per cent and 5.5 per cent from 2021-2025.
Meanwhile, ActivTrades forex analyst Dyogenes Rodrigues Diniz believes the ringgit could hit the 4.10 level against the US dollar for the rest of the year.
He said the 12MP is aligned with the global goals of sustainable economic development and greater social equity — positive pull factors for foreign investors to invest in Malaysia.
"As a currency pair, we also need to understand the US dollar situation. The recent announcement by the Federal Reserve (Fed) that it will not raise the interest rate for the US dollar until 2023 could weaken the currency.
"So, in general, we are talking about a simultaneous ringgit appreciation and a possible greenback depreciation, which could be good for Malaysia," said Diniz.
He also noted that the local unit has been appreciating against major counterparts in the past few months.
"However, the uptrend is not quite significant, given the uncertainties due to the onslaught of the Delta variant of COVID-19 in the region.
"Still, I see that the recovery is positive and the speed of this appreciation is also important as greater exchange rate stability provides more predictability for international trade," he said, adding that an excessively rapid appreciation of the ringgit could affect the trade balance.
Sources: BERNAMA
(Video) Fauzi Nawawi And Khir Rahman Apologize Amid Viral Issue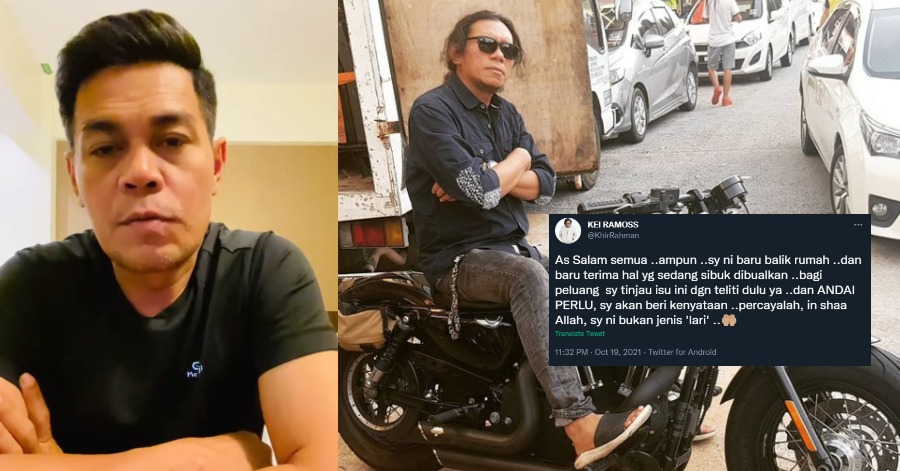 Recently, a particular video of a talk show session has gone viral all over social media platforms in Malaysia. The video that went viral has made certain Malaysian celebrities that are Fauzi Nawawi and also Khir Rahman be the center of discussion among netizens. Both of them are definitely some hot topics that are still being discussed by all.
Not long after the video went viral, the particular celebrities have issued an apology. Fauzi Nawawi appeared to make a public apology to Raja Farah regarding the video that went viral on social media yesterday. As can be seen through a video sharing on his Instagram, Fauzi Nawawi has also apologized for being slow to respond on a serious matter.
 

View this post on Instagram

 
He has explained that the particular program was recorded after the first Movement Control Order (MCO) last year and it has been aired for a long time already. Other than that, he has also asked the production to cut any sensitive scenes after the completion of the recording because there is indeed a bad conversation in the recorded video.
In the meantime, the other celebrity in the video that is Khir Rahman who is responsible to be the host of the particular show also expressed regret and apologized for the mistakes and inconsistencies that have been made.
As Salam semua ..ampun ..sy ni baru balik rumah ..dan baru terima hal yg sedang sibuk dibualkan ..bagi peluang sy tinjau isu ini dgn teliti dulu ya ..dan ANDAI PERLU, sy akan beri kenyataan ..percayalah, in shaa Allah, sy ni bukan jenis 'lari' ..🤲🏽

— KEI RAMOSS (@KhirRahman) October 19, 2021
Sources: Instagram Fauzi Nawawi, TwitterKhir Rahman.
Indonesia Seeks To Restore 600,000 Hectares of Mangrove Forests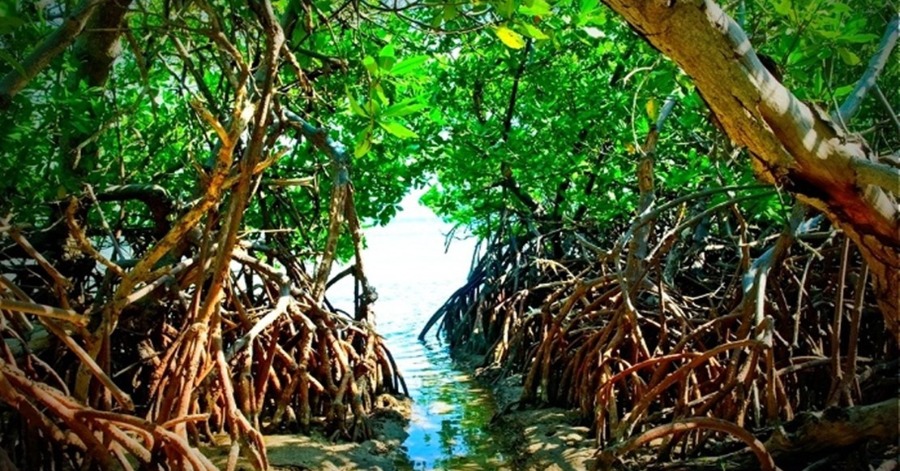 JAKARTA, Oct 20 — President Joko Widodo (Jokowi) has said the Indonesian government is aiming to restore 600 thousand hectares of mangrove forests in the country by 2024, Antara news agency (Antara) reported.
"We will fix our target for the next three years. We will rehabilitate 600 thousand hectares (of mangrove forests)," he said in Tana Tidung district, North Kalimantan on Tuesday.
He made the statement after planting mangroves with ambassadors of several countries and the people of Tana Tidung, it reported.
"The total of our mangrove forest (areas) is 3.6 million hectares," he noted.
According to Antara, Jokowi said rehabilitation efforts are being undertaken to protect coastal areas from sea waves, seawater intrusion, and preserve the habitat of species, including birds, fishes, crabs, monkeys, and other flora and fauna, living in and around the mangrove forests.
"In North Kalimantan, there are 180 thousand hectares of mangrove forests which we will look at in more detail, and we will rehabilitate (them)," the President added.
The ambassadors who joined President Widodo in planting mangroves on Tuesday included the Czech Ambassador to Indonesia, Jaroslav Dolecek, and his wife; the Chilean Ambassador to Indonesia, Gustavo Nelson Ayares Ossandron; the Finnish Ambassador to Indonesia, Jari Sinkari; the Swiss Ambassador to Indonesia, Kurt Kunz; and the Deputy Ambassador of Brazil to Indonesia, Daniel Barra Ferreira. World Bank country director Satu Kahkonen also participated in the event.
Environment and Forestry Minister Siti Nurbaya Bakar, State Secretary Minister Pratikno, Governor of North Kalimantan Zainal Arifin Paliwang, and District Head of Tana Tidung Ibrahim Ali also attended the event.
Earlier, Minister Bakar had affirmed that the Indonesian government will accelerate mangrove rehabilitation to recover around 600 thousand hectares of mangrove land by 2024.
"There are many ways (for the acceleration). From the government side, there are state budget and regional budget. There are also the supports from the Corporate Social Responsibility (CSR) and SOEs (state-owned enterprises) as well as the outstanding initiatives from the community, for example, tree adoption," she said.
Sources: BERNAMA