Johor Hopes To Turn Three Focus Areas As Destinations Under Tourism Bubble Programme
JOHOR BAHRU,  Sept 7– The Johor government is hoping to turn three focus areas in the state which have achieved the COVID-19 vaccination rate of more than 80 per cent into destinations under the tourism bubble programme.
State Tourism, Youth and Sports Committee chairman Datuk Onn Hafiz Ghazi said discussions had been held with Tourism Johor for the federal government, through the Tourism, Arts and Culture Ministry, to consider the matter.
He said the three focus areas involved the Muar district, Mersing islands and Desaru Coast in Kota Tinggi.
According to him, the Mersing islands, also known as the "Maldives of Malaysia", has achieved 100 percent vaccination rate, with 594 of its population who are eligible for the vaccination and resort employees, having been vaccinated.
"Muar, which is famous for its beautiful panorama, historic buildings and delicious food, achieved the herd immunity last Sept  4 when 84.24 per cent of its population, or 168,396 residents, having received the second dose of the COVID-19 vaccine.
"Desaru Coast, which has been named one of the Worlds Greatest Places of 2021, has achieved 91 percent vaccination rate, with 1,210 workers having received the second dose," he said in a post on his Facebook today.
Onn Hafiz said Tourism Johor and all tourism industry players in the state welcomed the tourism bubble initiative announced by Prime Minister Datuk Seri Ismail Sabri Yaakob and hoped that the federal government could consider the three areas in Johor for the tourism bubble programme.
He said the initiative would shed new light on the tourism industry which had been gloomy since the start of the COVID-19 pandemic.
Ismail Sabri recently announced that Langkawi would open to locals under a travel bubble plan from Sept 16, while other destinations will be allowed to operate when the locality's vaccination rate hits 80 per cent.
Sources: BERNAMA
Tourism Activities In Pangkor Island To Follow Existing SOP If Interstate Travel Resumes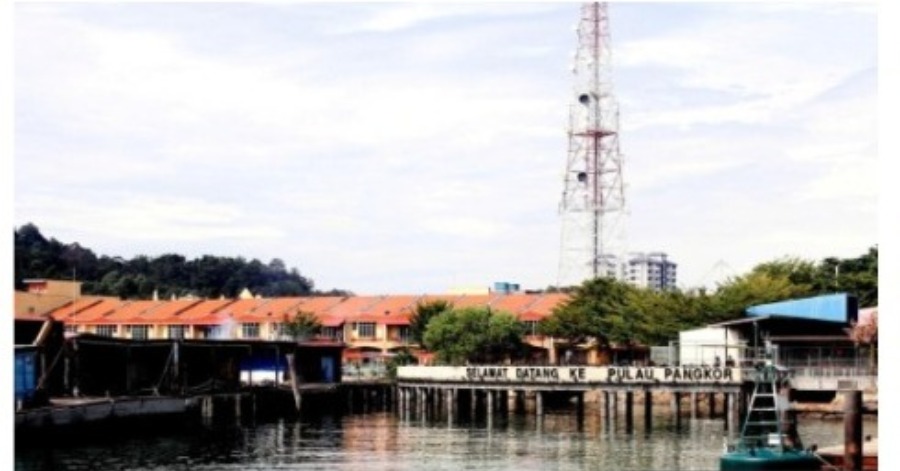 IPOH, Oct 7 — Tourism activities in Pangkor Island will be conducted according to the existing standard operating procedures (SOP) if interstate travel is permitted in the near future.
Perak Housing, Local Government and Tourism Committee chairman Datuk Nolee Ashilin Mohamed Radzi said, as such, there would be no tourism bubble for the resort island if the announcement on interstate travel preceded the decision to implement such initiative.
"If the government allows interstate travel, we already have an SOP to enter Pangkor Island. Insya-Allah there will be no problem," she said when contacted by Bernama.
Under the current SOP, fully vaccinated individuals are allowed to conduct tourism activities by presenting their COVID-19 vaccination card or digital certificate when checking into hotels or homestay facilities.
Last Saturday, Nolee Ashilin had reportedly said that the preparation of SOP for the travel bubble to Pangkor Island was in the final stage and would be submitted to the Ministry of Tourism, Arts and Culture for review before the resort island could be reopened to visitors.
The draft SOP included control measures at entry points, health checks and an 80 per cent vaccination rate among the population, while employees in the tourism sector need to be fully vaccinated.
Government Will Not Arbitrarily Open Borders – PM Ismail Sabri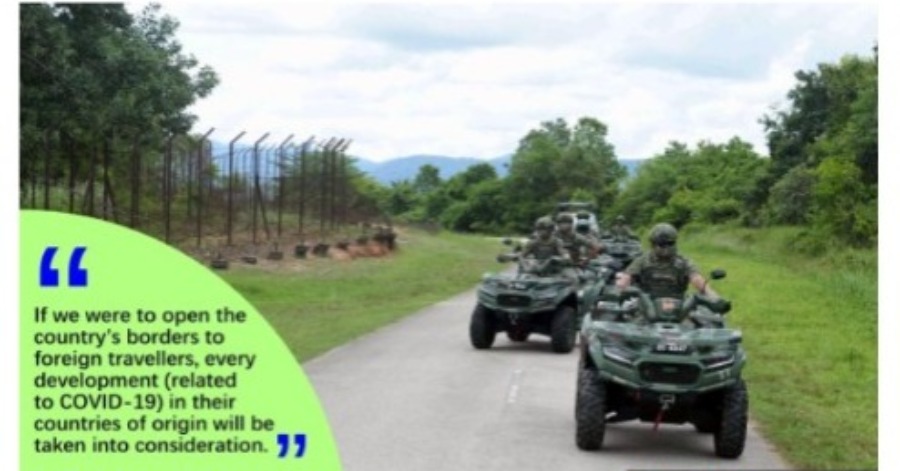 KUALA LUMPUR, Oct 7  — The government will not arbitrarily open the country's borders to foreign travellers as permission for entry will depend on the COVID-19 situation in their countries of origin, Prime Minister Datuk Seri Ismail Sabri Yaakob said.
Right now, he said the government only allowed those who were fully vaccinated to enter the country, but the borders are still closed for tourists.
"If we were to open the country's borders to foreign travellers, every development (related to COVID-19) in their countries of origin will be taken into consideration.
  "In every decision, we (the government) will seek the advice and recommendations from the Ministry of Health based on their risk assessments. We will not arbitrarily open the borders," he said during question time at the Dewan Negara sitting today.
The Prime Minister was replying to Senator Datuk Razali Idris on whether the government had a backup crisis management plan if the number of COVID-19 cases spiked again following the spread of new variants if the borders were to be opened.
Sources: BERNAMA
Hong Kong Tourism Board And CJ ENM Join Forces To Hype Up Tourism Interests With K-pop Culture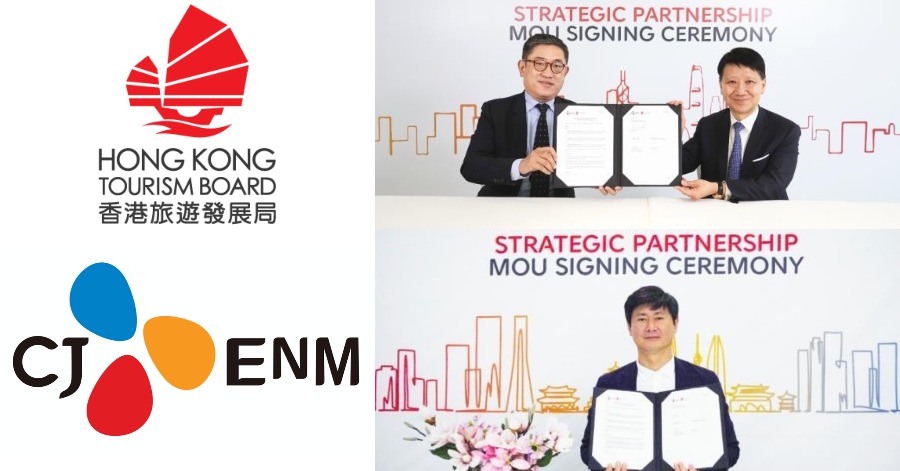 The Hong Kong Tourism Board (HKTB) signed a three-year deal with CJ ENM, one of Asia's leading entertainment groups, to promote Hong Kong as a travel destination through Korean drama and variety TV shows. The HKTB is the first tourism organisation to enter into a strategic partnership of this kind with CJ ENM. The partnership will encourage audiences to recall some of their favourite scenes from K-dramas and shows at authentic locations in Hong Kong and boost tourism when international travel resumes.
The HKTB and Seoul-based CJ ENM signed a Memorandum of Understanding (MOU) that will see Hong Kong featured in a variety of shows made by CJ ENM from 2022 until 2024, beaming the city's unique lifestyle and culture into the living rooms of global audiences. CJ ENM's highly popular original content is currently available across more than 200 countries, and has been viewed worldwide through partnerships with some of the world's most popular streaming platforms.
When travel restrictions are eased, Hong Kong scenes will be filmed as backdrops for a range of drama and variety programmes made by CJ ENM, which creates some of the region's most popular and critically-acclaimed content, such as Crash Landing On You, Goblin: The Lonely and Great God, Hospital Playlist, Vincenzo, Youn's Kitchen and New Journey to the West.
Under the strategic tie-up, the two partners will work closely to create synergy, including providing advice on locations and the aspects of Hong Kong culture to be featured in each programme which will place Hong Kong firmly on the travel wish list of legions of K-drama fans.
HKTB Chairman Dr YK Pang witnessed the virtual signing of the MOU between HKTB Executive Director Mr Dane Cheng and CJ ENM Entertainment Division Executive Vice President for Ad Sales and Partnerships Mr Lee Sang Moo.
HKTB Chairman Dr YK Pang said: "The HKTB is honoured to be the first tourism organisation to enter into a strategic partnership of this kind with CJ ENM. Our aim is to feature Hong Kong in popular K-drama and variety shows. This will help reinforce Hong Kong's status as one of the world's most exciting and interesting destinations when international travel resumes. We anticipate competition for tourists will be intense once the pandemic is over, and the HKTB is therefore getting a head start to secure influential media partners for maintaining Hong Kong's visibility."
CJ ENM Entertainment Division Executive Vice President Mr Lee Sang Moo said: "We are very excited to go into partnership with the Hong Kong Tourism Board and showcase the glamour and excitement of Hong Kong to viewers of our critically-acclaimed drama and variety programmes. As CJ ENM's premium original content proves its global reach and influence, we will continue to expand our presence in the global market through strategic partnerships that already stretch across the globe."