Jungle Survival, Tracking Skills An Advantage For Orang Asli Fire And Rescue Personnel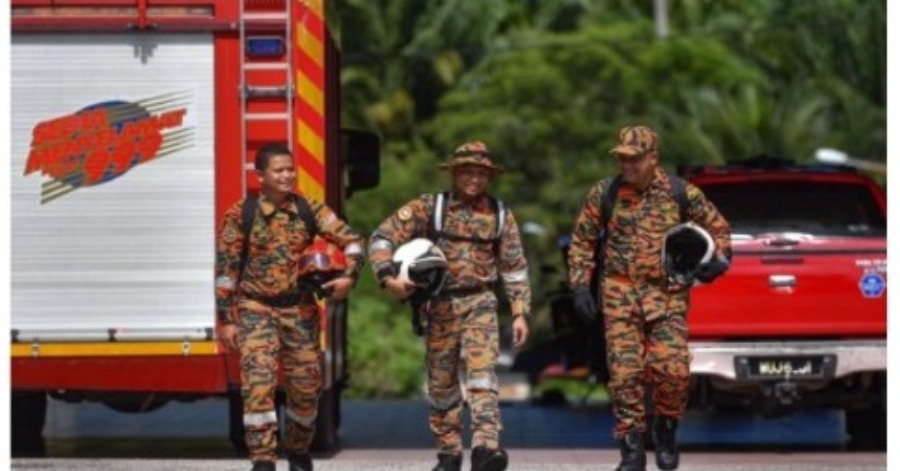 TAPAH, Sept 22 — Search and rescue (SAR) operations in the jungle are a very challenging task for the Fire and Rescue Department (JBPM) but it is an advantage for the Orang Asli personnel.
A fireman Muhammad Yusri Bahpat, 42, from the Semai tribe who is attached to the Tapah Fire and Rescue Station (BBP) said he was often called upon in search and rescue missions to locate people missing in the jungle.
He said their jungle survival and tracking skills make the community an ideal choice to be recruited as fire and rescue personnel.
"After six months of joining the recruit in 2010, I was assigned to Nilai BBP, Negeri Sembilan before being transferred to this station since 2013," he told Bernama when met here recently.
He said among the techniques used in search of a missing person in the jungle was to locate the trail of footprints.
The father of five from Kampung Batu 16, Jalan Pahang here said Orang Asli personnel need to have skills in various operations.
Another fireman Raihan Bah Kapak @ Ramli, 36, who is from the Semai tribe has the expertise in catching wild and dangerous animals.
He joined the recruit 10 years ago and was stationed at Kajang BBP for three years before being transferred to the Tapah BBP which is close to several Orang Asli villages including his own village, Kampung Batu 14.
"I often involved in operations to catch various types of snakes and other animals such as wild boars before handing them to the Department of Wildlife and National Parks (Perhilitan)," he said.
For Khuruf Atai, 36, from the Jahut tribe, the search for Mohammad Ashraf Hassan, also known as Acap, who went missing while participating in the Gopeng Ultra Trail 2019 (GUT19) in Gua Tempurung, Gopeng in 2019 was among his unforgettable moments as a fire and rescue personnel.
"However, no trace and clues were found despite various efforts carried out at that time," said Khuruf, who hails from Kampung Seboi, Kuala Krau, Temerloh, Pahang.
Meanwhile, Perak Fire and Rescue Department director Azmi Osman said the department had four Orang Asli personnel so far and he encouraged the community to join the fire brigade.
"They are known for their fighting spirit, high level of integrity and trustworthiness in carrying out their duties," he said.
Sources: BERNAMA
125 People Evacuated Due To Floods In Two Districts In Sabah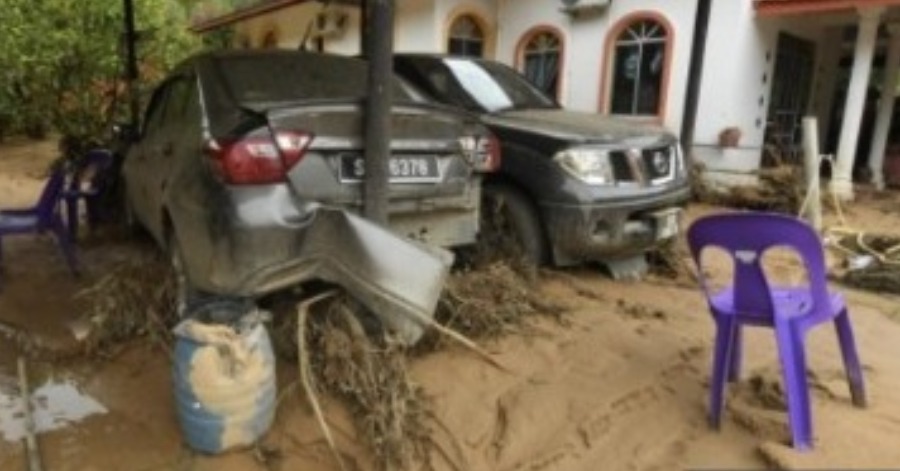 KOTA KINABALU, Sept 19 — The number of flood victims in Sabah continues to increase, with a total of 125 people, involving 38 families, having being evacuated so far,  from 54 people (17 families) yesterday, according to the Sabah Disaster Management Secretariat.
It said the evacuees are accommodated at four relief centres (PPS) in Sipitang and Kota Belud districts.
The PPS in Sipitang is at Dewan Mini Mesapol involving 37 evacuees from 12 families.
The other three PPS are in Kota Belud, namely Dewan Muhibah Kampung Tombol (22 evacuees involving nine families), Dewan SRJK Chung Hwa (30 people from eight families) and Dewan Sk Tamau (36 people from nine families), it said.
According to the secretariat, continuous heavy rain caused flooding in 40 areas in Kota Belud and 13 areas in Sipitang.
Sources: BERNAMA
Zynga Captures Animal Fun In Upcoming Mobile FarmVille 3 Title Sneak Peek Video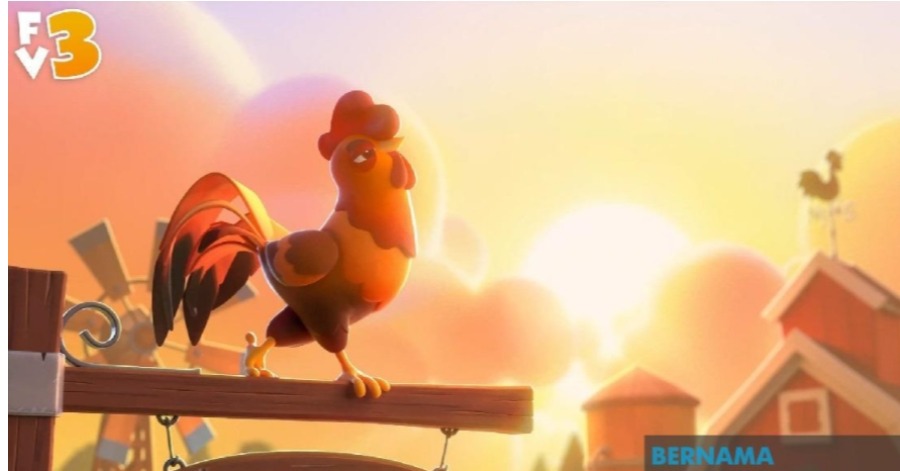 KUALA LUMPUR, Sept 21 — Zynga Inc, a global leader in interactive entertainment and creator of the popular FarmVille franchise, has unveiled a sneak peek video for its upcoming mobile title, FarmVille 3, capturing the fun and affectionate interactions among animals such as cuddly sheep and dancing cows as they excitedly await their new farm owners.
Since it launched in 2009, the FarmVille franchise has continued to roll out fresh new ways for players to experience the games, including FarmVille 2: Country Escape and FarmVille 2: Tropic Escape.
According to a statement, one of the new gameplay features in FarmVille 3 will be the breeding and nurturing of adorable baby animals from more than 150 unique varieties, including horses, pigs, alpacas and arctic foxes.
The 20-second preview video opens with a family of cows rejoicing over the arrival of their calf and continues with a lamb jumping with excitement as it is engulfed in love by its parents. A montage of lovable animals can be seen in the beautifully crafted countryside where they interact with friendly farmhands and their surroundings, bringing the entire farm to life.
Fans now can share the excitement and delight for FarmVille 3 with fun social features, including Zoom backgrounds and animal selects with fun facts.
Founded in 2007 and headquartered in California, Zynga has a mission to connect the world through games.
With massive global reach in more than 175 countries and regions, Zynga has a diverse portfolio of popular game franchises, including CSR Racing™, Empires & Puzzles™, Hair Challenge™, Harry Potter: Puzzles & Spells™, High Heels!™, among others.
For more information, visit www.zynga.com.
Sources: BERNAMA
Budget 2022 To Remain Expansionary Budget — Tengku Zafrul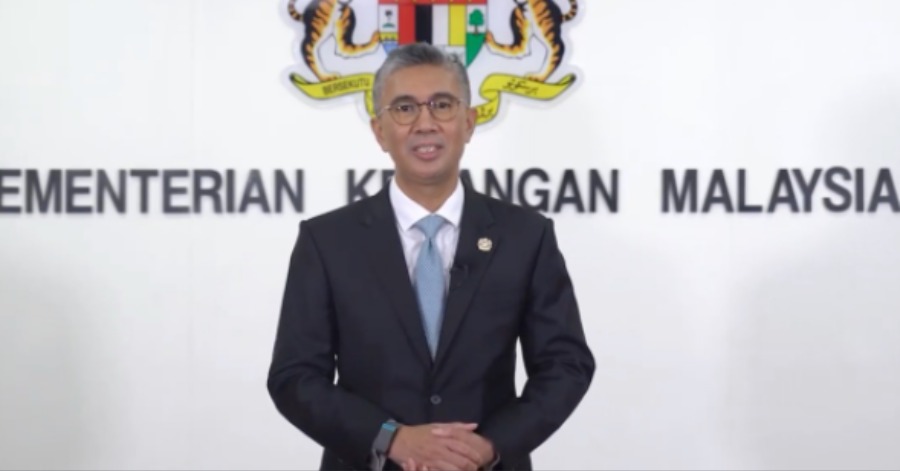 KUALA LUMPUR, Sept 21– Budget 2022 will remain expansionary and is conceptualised as a recovery budget to support the government's wider and longer term reform efforts under the 12th Malaysia Plan (12MP).
Finance Minister Tengku Datuk Seri Zafrul Tengku Abdul Aziz said riding on Budget 2022's three main areas of focus, the 3Rs, namely Recovery, Resilience and Reform, banks and financial institutions, including development financial institutions (DFIs), will play a critical role moving forward.
"The year 2022 will be a critical year for Malaysia, a rare window to jumpstart not just an economic recovery, but the recovery of industries, livelihoods, and jobs, especially those hit hardest by the pandemic," he said in his opening keynote address at the 2021 Malaysian Banking and Finance virtual summit today.
In building resilience, he said banks and financial institutions play a crucial role in, among others, supporting clients in their transition to the needs of the new normal, including embracing digitalisation in their business focus and operations.
"Banks also play a crucial role in enhancing the role of financial intermediation throughout the business cycle of any enterprise, be it the aspiring entrepreneur or the conglomerate on the verge of an initial public offering; and exploring alternative forms of financing including blended finance, supply chain financing or new trade-based facilities," he said. "These efforts will complement wider initiatives by the government, including the National Fourth Industrial Revolution Policy (4IR), where digitalisation and technological adoption are crucial in boosting our economic prospects and resilience, in accordance with the Malaysian Digital Economy Blueprint."
As a mobiliser of capital, Tengku Zafrul said the banking industry is key in facilitating the transition of companies towards low carbon and sustainable practices via financing and investment beyond the pandemic, be it supporting renewable energy adoption, new technologies, or novel ways of doing business.
"Of course, a factor in building back better is changing how banks themselves operate. At the global level, it is encouraging to see that more than 45 per cent of the global banking industry has signed up for the UN Environmental Finance Initiative's Principles of Responsible Banking," he added.
The minister also urged more financial institutions in the country to follow suit, which will augment their business with the objectives of the Sustainable Development Goals and the Paris Climate Agreement.
He said doing so will ensure the deep integration of sustainability across all business areas of a bank, from strategic decisions, credit appetite to procurement.
"Efforts like these will certainly complement the government's embrace of the UN Sustainable Development Goals in its annual budgets. Beginning with Budget 2021, this feature will continue in Budget 2022, as well as through wider initiatives like the SDG-aligned 12MP and the Shared Prosperity Vision 2030," he said.
As the health of the financial sector is tied to the wider economy, Tengku Zafrul said it is crucial that the banking industry doubles down on driving a strong economic recovery while supporting business continuity, especially in jumpstarting businesses when the economy reopens.
In this respect, he said the banking industry is expected to facilitate lending to businesses with accommodative financing and repayment terms, including participating in the iTEKAD programme that supports micro entrepreneurs to start and sustain their businesses.
The industry must also provide non-debt-based facilities such as the CAKNA and Jana Niaga liquidity schemes that relieve cashflow constraints of small and medium enterprises (SMEs) without increasing their gearing positions.
The banks also should encourage digital payments, including through the onboarding of small merchants to accept QR payments and ensuring affordable merchant fees; and supporting, including via the various financing schemes, the most underserved segments of borrowers, be it the hospitality sector, micro enterprises, or women entrepreneurs, he said.
In enhancing the social protection coverage, he said that the government, in concert with the Bank Negara Malaysia (BNM) and the insurance and takaful industry, is in the final stages of rolling out the Perlindungan Tenang Voucher programme, which will provide financial assistance for up to 8.4 million Bantuan Prihatin Rakyat recipients in purchasing insurance and takaful coverage from licensed providers.
"In the long run, the government and BNM will continue to stress the importance of financial literacy and sound financial decision-making via the various efforts under the Financial Education Network," the finance minister said.
Meanwhile, the Economic Club of Kuala Lumpur's chairman of advisory council Tan Sri Abdul Wahid Omar said apart from the government's stimulus packages, one of the main factors enabling economic recovery is the resilience of the financial system and the capital markets.
"Having learned the lessons from the Asian Financial Crisis 1997/98 and the Global Financial Crisis 2008, the banking sector is now better capitalised, liquid, better managed and well supervised and regulated," he said in his welcoming speech.
Based on BNM statistics, Abdul Wahid said the core equity Tier 1 capital ratio of the banking system of 14.59 per cent as of July 31, 2021 was significantly higher than the 9.05 per cent core capital ratio on Dec 31, 1997 and 10.61 per cent on Dec 31, 2008.
"The asset quality of the banks improved significantly with net impaired loans ratio improving from the high of 13.59 per cent in 1998 to 2.24 per cent in 2008 and 1.03 per cent as at July 2021. Loan loss cover ratio similarly improved from 39 per cent to 75 and 112 per cent respectively," he said. "And with the loans to deposit ratio improving to 87.2 per cent as at July 31, 2021, there is sufficient liquidity for the banks to fund future loans growth to grow the economy further."
Apart from playing the traditional role of mobilising funds from depositors and channeling them to productive sectors of the economy, he said Malaysian banks and financial services companies are also well represented in the stock market with significant weighting in both the FBM KLCI and the FTSE4GOOD Bursa Malaysia sustainability index.
"The eight banking stocks alone, namely Maybank, Public Bank, CIMB, HLB, RHB, AmBank, Affin, and Alliance, have a combined market capitalisation of RM292 billion or 17 per cent of the total market capitalisation of RM1.73 trillion as at end-July 2021," he said.
On the environmental, social, and governance (ESG) front, Abdul Wahid said financial services stocks make up 38.6 per cent of the FTSE4GOOD Bursa Malaysia index weightage compared to 12.8 per cent for Telco & Media, 10.8 per cent for Utilities and 10.5 per cent for Consumer Products & Services.
"We expect these financial services companies to play a major role in sustainability and influencing corporate Malaysia committing towards net zero CO2 equivalent emissions by 2050," he added.
Sources: BERNAMA