National Heroes Share Success In Fight Against The Communists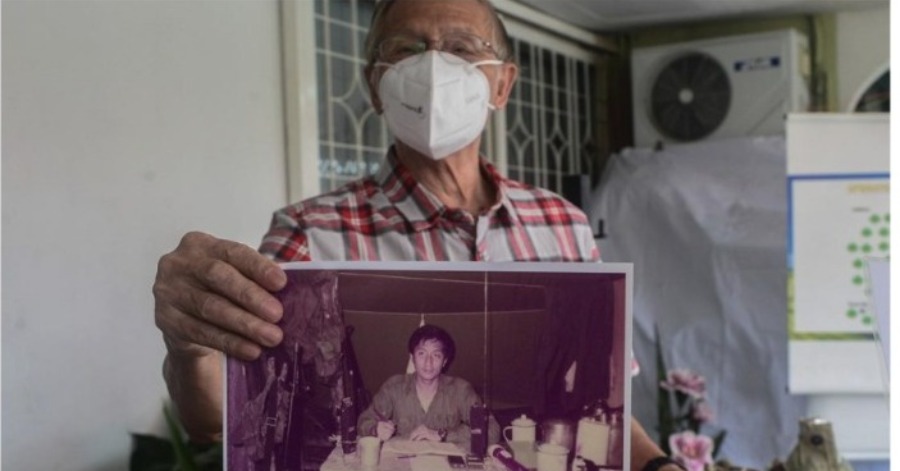 KUALA LUMPUR,  Sept 2 — Failure of the Communist Party of Malaya to take over Malaya, leading  to the fall of communism in 1989, is proof of the prowess of the country's security forces in fighting the movement.
According to national heroes Datuk Paul Kiong and Captain (Rtd) Dr Wong Ah Peng, tactical and psychological approaches were among the methods used by the security forces, especially in eliminating the remaining communist insurgents in the country in the 70s and 80s.
Although they served in different security forces, Kiong, with the Royal Malaysia Police (PDRM) and Wong, with the Malaysian Armed Forces (ATM), their mission was the same,  to defeat the communist to ensure peace in the country.
Kiong, 77, said his experience in intelligence work with the Special Branch of PDRM earned him the trust of his superiors to carry out undercover missions to obtain information on communist activities in the country.
The psychological assault approach allowed him to obtain as much information as possible to facilitate efforts to defeat the insurgents.
"If we use the approach of killing the enemy (communist), we will not  get any information. So, following an order from my superiors, I went under cover as a food supplier to gain their (communist)  trust.
 "From then on, I went under cover and got to join the group and mingle with them (communist) for six years," he said in a special interview with Bernama recently.
Paul, born in Ipoh, Perak, said the tactic proved effected as when  43 communist insurgents, including eight women, were arrested at a camp in Cameron Highlands, Pahang, in an operation known as Catfish: Stoke Coffin Camp in June 1981.
The communist insurgents were arrested without any bloodshed and no bullet was used, he said, adding that it was the biggest success during his 34 -year service with the police force.
It was a huge sacrifice, for when Kiong went under cover, he rarely went home to see his family.
"When I got to go home, my four-year-old child didn't know me," he said.
He retired on Feb 1,  1988 and received many awards for his service and bravery in fighting the  communist,  including the Bintang Kehormat Seri Pahlawan Gagah Perkasa in 1983 and the Pingat Keberanian Handal Perak in 1988.
As for Wong, 65, who was with the Ninth Malaysian Infantry Brigade then, the tactical method was used to detect and attack a communist camp during a special operation in Gunung Korbu, Hulu Kinta Perak on June 1, 1979.
Together with 10 others, comprising the natives of Sabah and Sarawak and the Orang Asli, Dr Wong said they started the climb up the mountain at midnight with only the moonlight to lit their path avoid being detected by the enemy.
"What we feared most was the booby traps," he said when met recently.
During the operation at the camp, which was at an altitude of five thousand feet above sea level, Dr Wong said his team was attacked.
Three communist insurgents were killed in the 3 pm attack, said Wong, who suffered his first combat injury in the 45-minute firefight when a bomb exploded.
"It was a terrifying moment for our team, with the rains of bullets coming at us, but we finally managed to over power them, although we lost two men.
"The battle was intense as there were more than 30 of them (enemy)," said Wong, who retired from the service in 1986.
His advice for Malaysians is to together defend the country against any elements that could threaten peace and order  so that they could continue to enjoy the independence achieved by the country.
Sources: BERNAMA
Halal Or Not? This Is What You Need To Know About 'Royce' Chocolate'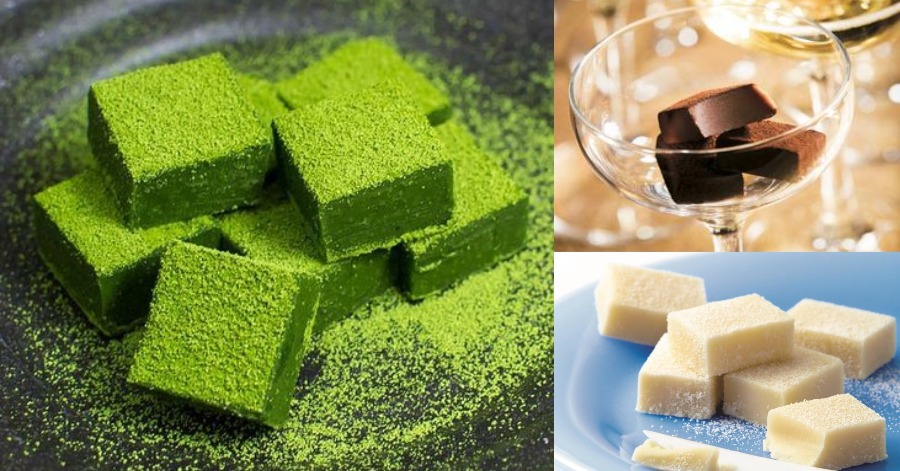 Royce' actually comes from Hokkaido and is the most active brand in making the currently famous nama chocolate. One of the main ingredients in its products is fresh cream from local sources. It prepares many types of aromatic, smooth, and melt-in-your-mouth chocolate by mixing cacao with fresh cream, tea, and unfortunately types of alcohol.
According to the particular Royce' Chocolate Malaysia webpage, Royce' chocolates indeed are not certified Halal as some of their chocolates contain liquor. However, the majority of their chocolate selection is entirely liquor-free and gelatin-free, made from plant-based ingredients. For Muslims out there, make sure you read the label before buying.
If you wanted to buy some of these, the selections for Royce' chocolates that are completely liquor-free are:
1) Nama Mild Cacao
2) Nama Ecuador Sweet
3) Nama Ghana Bitter
4) Nama Mild White
Only a few Royce' Chocolates contain liquor and Muslims should take note of them so that they would not accidentally buy them, namely Nama Chocolate Champagne Pierre Mignon, Nama Chocolate Bitter, Nama Chocolate Au Lait, Nama Chocolate Matcha, and Bar Chocolate Rum and Raisin.
Sources: Royce' Chocolate Malaysia.
5 Die After Minister's Son Runs Car Over Protesting Farmers In India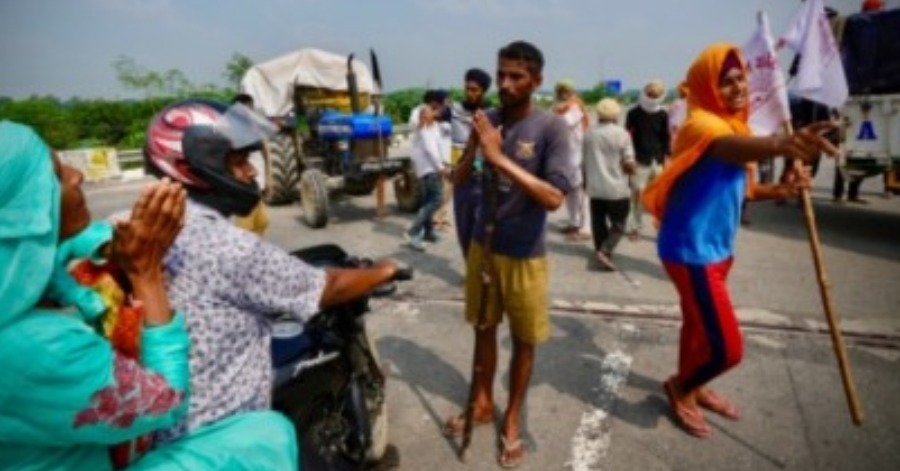 NEW DELHI, Oct 4  — At least five people, including two farmers, have been killed and a dozen people injured in the northern state of Uttar Pradesh on Sunday, said an official.
The incident took place in the city of Lakhimpur when farmers were protesting against three farm laws ahead of an event which was to be attended by Deputy Chief Minister Keshav Prasad Maurya and Union Minister of State Ajay Mishra.
Widespread violence was witnessed after the union minister's son Ajay Mishra allegedly ran his car over the protesting farmers. Angry farmers allegedly set two vehicles on fire.
Arvind Chaurasia, the district magistrate of Lakhimpur, has confirmed the incident.
"Five people were killed in the incident. Two farmers were crushed to death by a car," Chaurasia told Anadolu Agency.
Meanwhile, the Bharatiya Kisan Union, a body of farmers, claimed that at least four farmers have died.
"The farmers were killed after Ashish Mishra… allegedly ran his car over the protesting farmers," Guramneet Mangal, a farmer leader, told Anadolu Agency.
The farmers union also claimed that a farmer died after being fired upon by the ruling Bharatiya Janata Party (BJP) leader. They demanded that the union minister be immediately dismissed from the council of ministers.
Congress leader Rahul Gandhi has condemned the incident. He said the one who is silent even after seeing this inhumane massacre is already dead, but we will not let this sacrifice go in vain. "We support the farmers protesting peacefully for a just cause," he said.
Former Uttar Pradesh Chief Minister and Samajwadi Party chief Akhilesh Yadav tweeted: "Crushing of the farmers who were peacefully opposing the agricultural laws by the son of the Minister of State for Home of the BJP government is a very inhumane and cruel act."
Uttar Pradesh is ruled by Hindu monk Yogi Adityanath. The state is going to the polls next year.
Farmers from different parts of the country, especially Punjab, Haryana, and western Uttar Pradesh, have been protesting at Delhi's borders since November last year.
They are demanding the repeal of three agricultural laws enacted by the government.
Farmers fear that the laws will end the Minimum Support Price system — the minimum or guaranteed price at which the government purchases certain major crops like wheat, paddy, and soybeans from them.
But the government is touting these laws as major agricultural reforms.
While several rounds of talks with the government have fallen through, farmer leaders insist on the total repeal of the laws. The movement, one of the biggest challenges Prime Minister Narendra Modi has faced since coming to power in 2014, has also attracted international support.
Sources: BERNAMA
Prophet Muhammad Cartoonist Lars Vilks Dies In Car Crash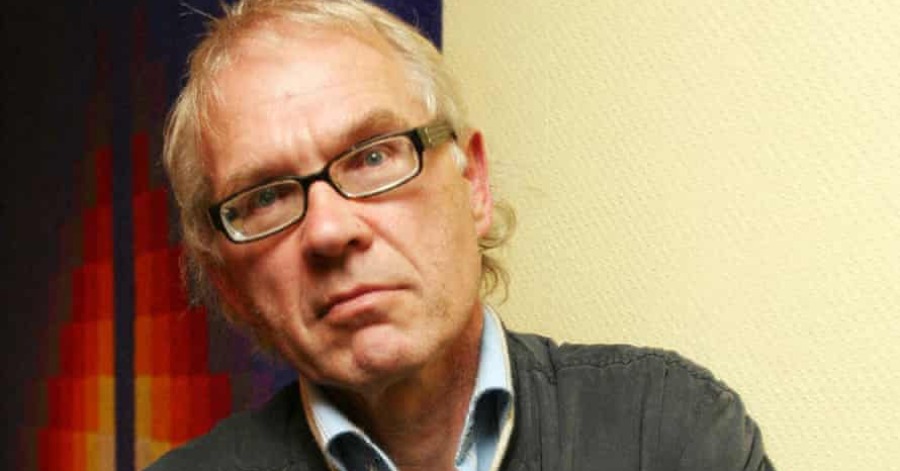 STOCKHOLM, Oct 4  — Swedish cartoonist Lars Vilks, known for his derogatory depiction of Prophet Muhammad, died in a car accident Sunday, Anadolu Agency reported, quoting local media.
Two police officers who had been assigned to protect him were also killed in the crash, the Swedish daily Dagens Nyheter reported.
The car carrying Vilks and the officers collided with a truck and both vehicles caught fire, Sweden's public broadcaster SVT reported.
The truck driver was injured.
Vilks had been living under police protection since the controversial 2007 sketch due to death threats.
Police said they have launched an investigation into the incident.
In 2007, Sweden's local newspaper Nerikes Allehanda published Vilks' cartoon insulting the Prophet Muhammad. Since then, he had been living in a secret location with police guards.
Sources: BERNAMA