Now You Know! 7 Things Everyone Probably Forgot About AE86!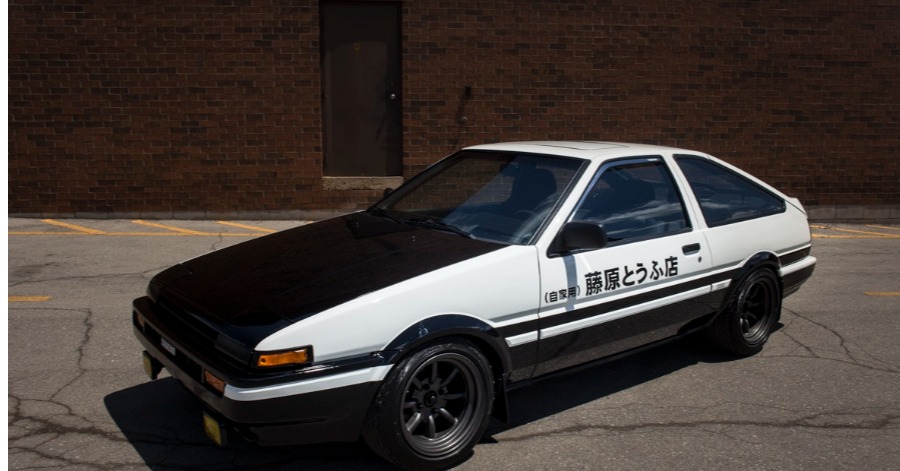 Toyota AE86s, also known as Hachiroku (eight-six), are essentially typical 1980s Japanese automobiles to the untrained eye. While this was true when it was first launched almost three decades ago, it has now evolved into something far more interesting.
Above all, the AE86 is a wonderful car in which to learn about the nature of the rear-wheel drive, thanks to its classic RWD balance and graceful, mechanical simplicity, which has drawn drifters to it. It's nearly 30 years old, and it shows in certain ways, while it could still teach some newer sportscars a thing or two about handling.
The Toyota Aiichi region of Japan is home to Toyota. According to Investopedia's market study, it was founded by Kiichiro Toyoda and is now the world's largest vehicle firm. Toyota has produced a variety of cars, trucks, and SUVs, as well as numerous concept cars, since its foundation, the majority of which are still on the market while some have been discontinued for various reasons.
With that, here are 7 things everyone probably forgot about Toyota Corolla AE86
1. Hachi-Roku and modifications
The AE86's popularity in Japan earned it the nickname "Hachi-Roku," which translates to "Eight-Six." The AE86 is one of the most heavily modified cars in automotive history. With largely speed or drifting changes, as well as cosmetic upgrades, of course.
2. AE86 and Drift King
The AE86 became popular with Japanese hashiriya (Japanese street racers) in the mid-'80s, who raced in the Japanese mountain passes. The AE86 was the car of choice for Japanese racing star Keiichi Tsuchiya, popularly known as The Drift King, who helped promote the sport of drifting during this time. The AE86 was dubbed the Drift King's Chariot at one point. Keiichi used the AE86 to show off the new sport of drifting on Japan's mountain routes. In a video titled The Drift Pluspy, he demonstrated these abilities as well.
3. AE86 and 'Initial D'
The Toyota AE86's reputation gained a starring position in the "Initial D" franchise, which is one of the few items or platforms that can improve a car's appeal. Initial D, a manga about a young street racer and his AE86, was a huge hit. Numerous animated programs, films, and even live-action versions have been based on popular comics. They all had one thing in common, though: the Toyota AE86 in the heart of the action, winning hearts as it sped through the highlands and glided around tight turns. The popularity of Initial D increased the price of the Toyota AE86. This price increase is jokingly referred to as the "Takumi Tax," after the main character in the film "Initial D."
4. Fast and Furious
Fast & Furious is a racing and high-adrenaline film franchise that has lasted for over a decade. Fast and Furious: Tokyo Drift is one of the films. The AE86 had a brief appearance in this film. When Sean races DK in the parking garage, an AE86 Panda Trueno, famous for being the car of Keiichi Tsuchiya (Drift King of Japan), is placed prominently on a corner. Many automotive enthusiasts were ecstatic because they immediately recognized the vehicle.
5. Known by its codename
It's unusual for a car to be better known by its factory code name. The majority of automobiles are identified by their model names, such as Camry, Mustang, and Camaro. Corvette, for example. This is not the case with this car, as practically everyone refers to it as the AE86, or even its Japanese version, Hachi-Roku.
6. Championship car
Chris Hodgetts won the British Touring Car Championship in 1986 and 1987 while driving a Toyota AE86. In 1988, the AE86 won the European Touring Car Championship. It became well-known in the British and European music scenes as a result of these records. The lightweight Toyota AE86 won the Manufacturer's Championship by defeating automobiles like the BMW M6, Volvo 240 Turbo, Mazda 929, Holden Commodore, Alfa Romeo 75, and Mercedes 190E 2.3-16 with its 150 horsepower output.
7. Cult following
The AE86 didn't sell well in the UK or continental Europe when it first came out, but it sold well in the United States (because of the size of the market) and Ireland, with the latter's large rallying following no doubt a deciding factor. The AE86 evolved from a well-kept secret to a cult favorite over time, and as energetic, rear-wheel-drive compact vehicles faded away, the value of used AE86s began to rise. It is well understood that owning an AE86 entails more than just driving the car. It's a way of life. The cars require virtually continual maintenance, repairs, and upgrades due to their age.
Sources: Car Throttle, Hot Cars
Inspirational Story: 15-Year-Old Iranian Boy Died In Fire Rescue, Hailed As National Hero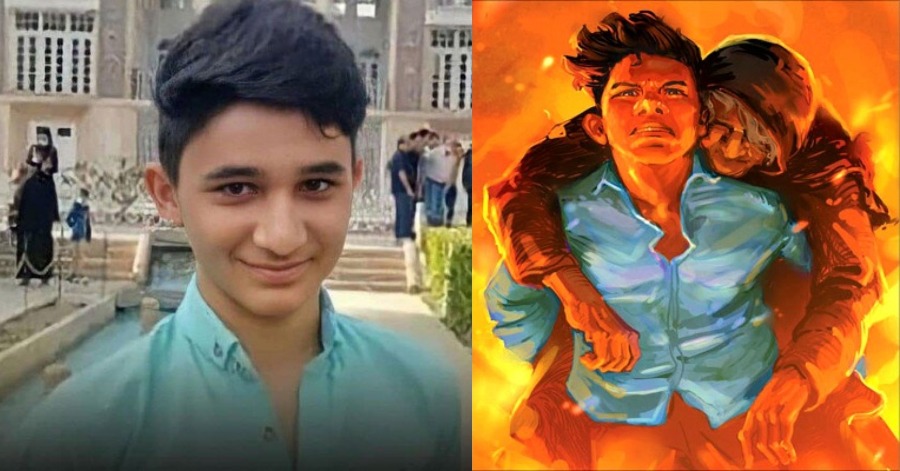 A particular 15-year-old Iranian boy named Ali Landi from Iran's southwestern Khuzestan province has caught the imagination of the country for a heroic act that cost him his life. The teenager was laid to rest on Friday with full state honors after succumbing to third-degree burns he sustained while saving two elderly women from a burning house in his hometown of Izeh. He really saved the lives of two elderly women with selflessness and self-sacrifice.
He was hospitalized in Taleqani Hospital of Ahvaz with severe third-degree burns, affecting 91 percent of his body. He was later transferred to Imam Musa Kazem Hospital in Isfahan. Ayatollah Ali Khamenei, the Leader of the Islamic Revolution conveyed condolences and sympathy to the family of Ali Landi. President Ebrahim Raisi also has hailed him as a 'national hero' and then said that his 'story of selflessness' must be narrated through generations.
Ali was visiting her aunt at her place as a guest on October 10, 2021, when, at 6:00 pm, he heard screams from the adjacent apartment block. Ali immediately went to the neighbor's house where he saw a middle-aged woman and her mother were caught in a blaze caused by a gas cylinder that had burst into flames. Ali took the cylinder to take it away from the two women. He was throwing it away when the liquid gas leaking from the cylinder poured on him and caught fire. Ali Landi who is just 15-year-old died in hospital with severe burns on the 24th of September 2021.
A funeral procession was held for the national hero on Saturday, the 25th of September 2021. He was then taken to his final resting place in his hometown, Izeh. Undoubtedly, the story of heroic Ali Landi really showed that 'age' is actually not a determining factor for becoming a national hero. He definitely gains respect from all over the world.
Sources: Iran Front Page, Alarabiya News, Twitter Press TV.
(Video) Did You Know? These Are 5 Malay Words Slowly Getting Forgotten In Time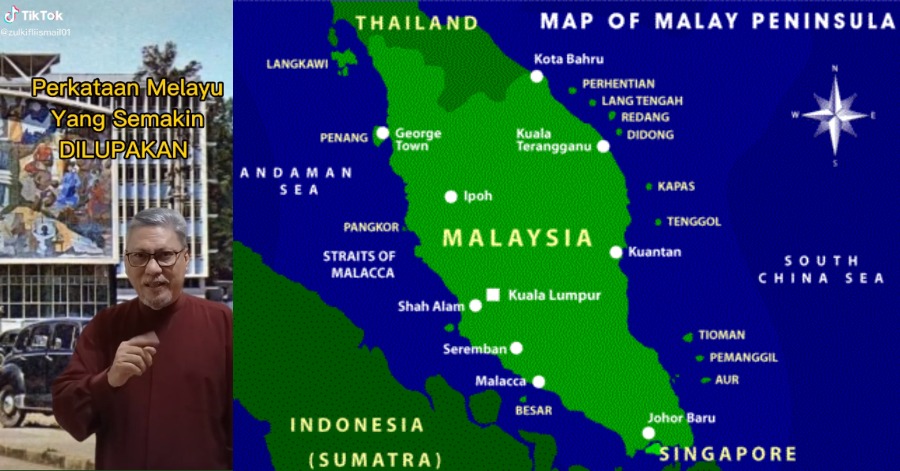 If all the Malaysians are fully aware, there are actually a lot of Malay words that are usually being used in this country that are slowly being changed and familiarized with other words nowadays. These changes have unfortunately made some of the original Malay words being forgotten in time by a lot of people especially the millennials. Even though some of the words got changed to be more suitable with newer generations, it is really not wrong for them to at least know.
The Malay language is also known as Bahasa Malaysia, which means 'Malaysian language' or even Malaysia's 'national language'. Thanks to trade and also imperialism, it has been heavily influenced by Sanskrit, Arabic, and English over the centuries. That is why some Malays words are slowly getting forgotten over time. These are some.
5 Malay words slowly getting forgotten in time:
1) 'Tetuang Udara' – This is another Malay word for 'Radio'.
2) 'Mata-Mata' – This is another Malay word for 'Polis'.
3) 'Rumah Pasung' – This is another Malay word for 'Balai Polis/Lokap'.
4) 'Rumah Sakit' – This is another Malay word for 'Hospital'.
5) 'Khutub Khanah' – This is another Malay word for 'Perpustakaan'.
Sources: TikTok zulkifliismail01.
Samsung Officially Launches Galaxy Z Fold3 5G, Galaxy Z Flip3 5G In Malaysia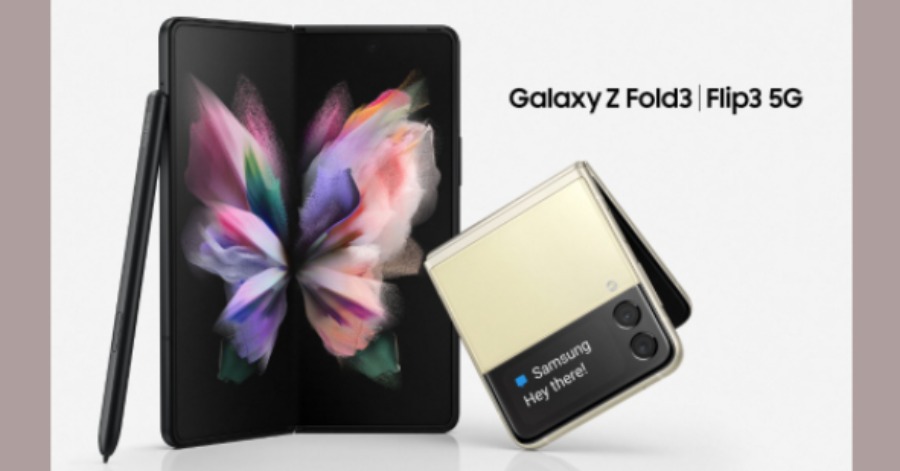 KUALA LUMPUR, Sept 28  — Samsung Malaysia Electronics (SME) Sdn Bhd has officially unveiled the Galaxy Z series in the country with the launch of the Galaxy Z Fold3 5G and Galaxy Z Flip3 5G.
SME president Edward Han said the latest generation of foldable phones will open up endless possibilities from iconic designs to immersive entertainment.
"The Galaxy Z Fold3 5G and Galaxy Z Flip3 5G mainstream smartphones are more accessible, more durable and engineered for seamless experiences.
"As an industry leader pioneering foldable technology, Samsung believes our devices should work to empower our activities through an ecosystem built on flexibility, openness, intuition, and innovation," he said at the 'New Era, Life Opens Up with Galaxy' virtual show today.
With a retail price starting from RM6,699 for the Galaxy Z Fold3 5G, and from RM3,999 for the Galaxy Z Flip3 5G, consumers can place their orders at Samsung Experience Stores and selected authorised retailers beginning Sept 22, 2021.
Delivery or availability for collection is expected from Nov 5, 2021 onwards.
During the event, SME also announced exceptional offers with every purchase of the Galaxy Z Fold3 5G from Sept 22 to Oct 31, 2021.
The offer includes a RM500 e-voucher and a one-year Samsung Care+ plan worth RM799.
Simultaneously, users who purchase the Galaxy Z Flip3 5G within the promotional period will receive a RM350 e-voucher and a one-year Samsung Care+ plan worth RM699.
SME said with the purchase of the Galaxy Z Fold3 5G or Galaxy Z Flip3 5G between Sept 14 and Nov 30, 2021, customers are also entitled to receive a 30 per cent discount on up to three selected accessories.
Sources: BERNAMA