Sabalik Baju Charity Film Premiere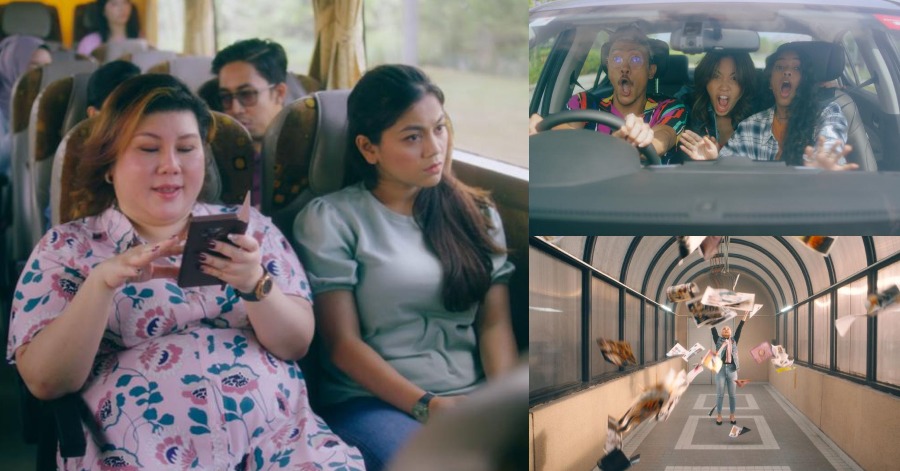 KUALA LUMPUR, 14 SEPTEMBER 2021 – Red Communications will be holding a one-day-only charity screening of SABALIK BAJU movie on 16 September 2021, where 100% of the ticket proceeds will be contributed to Sisters in Islam in supporting their work in upholding women's rights in Malaysia.
SABALIK BAJU the latest film produced by Red Communications explores the seduction, the destruction and the empowerment of social media for 6 women, changing their lives for better or for worse. Featuring a stellar ensemble cast Mira Filzah, Juliana Evans, Kaka Azraff, Nadiya Nissa, Sarancak and introducing Elena Moujing. They each play characters in 6 different stories which are all interconnected. Each character comes to a crossroad when they have to face up to their fears or the demons in their lives.
In Hak Peribody, DAHLIA (Nadiya Nisaa) is a writer who feels lost after the women's magazine which she has worked in all her life closes down. She blames social media and how everyone has now shifted their lives to depend on it. When she overhears an argument between a husband and a wife one day, Dahlia is inspired to start an online business selling sexy lingerie to spice up relationships between spouses. Hak Peribody is written and directed by Junad Nor.
In the next story, digital native HANNAH (Elena Moujing) thinks she is falling in love with User ID 721 whom she met on the latest dating app, Love Clicks. Problem is, she really doesn't know what he looks like because all everyone sees is each other's Avatar.
Unlike the other dating app Hunny Bunny, everyone knows if you are on it, you are just looking for 'hook-ups'. That's why in Dalam Kain, relationship coach SIERRA (Sarancak) finds her husband Hanif on the app and becomes a laughing stock on social media. Sierra decides to go along with her best friends' plans to find out if Hanif is cheating on her, again. Both Love Clicks and Dalam Kain are written and directed by Sarah Lois.
In Bukan Salah Ibu Mengandung beauty blogger MYRA (Juliana Evans) and her manager husband  IRFAN's (Alif Satar) livelihood is threatened when she is now heavily pregnant with her first child. Myra finds her hormones going crazy and develops a serious aversion to makeup, prompting a warning from her clients. Written by Rafidah Abdullah and directed by Umie Salwana Omar.
Aset is about SALINA (Kaka Azraff) who has always been conscious of her large bust size. She finds herself seated next to SALLY (Joanne Kam), a rather outspoken and gregarious woman. This chance encounter changes Salina's perspective about her body forever. Written by Rafidah Abdullah and directed by Afiza Asram.
The last story is about ARIA (Mira Filzah) who wants a career more than a husband. However her over-protective, super conservative father disagrees as he thinks that a woman should not have to work so hard in life. After all, isn't it the husband's role to provide for a wife? Written and directed by Afiza Asram.
The film will premiere online for one day on September 16, 2021. It is a special charity screening for only RM50 and RM20 for students. One hundred percent of the profits will go to Sisters In Islam (SIS) to support their work in upholding women's rights in Malaysia.
To watch the film, the public can go to https://sistersinislam.org/sabalik-baju/.
(Video) Scam Went Viral, Know The Truth About These Two Strange Animals!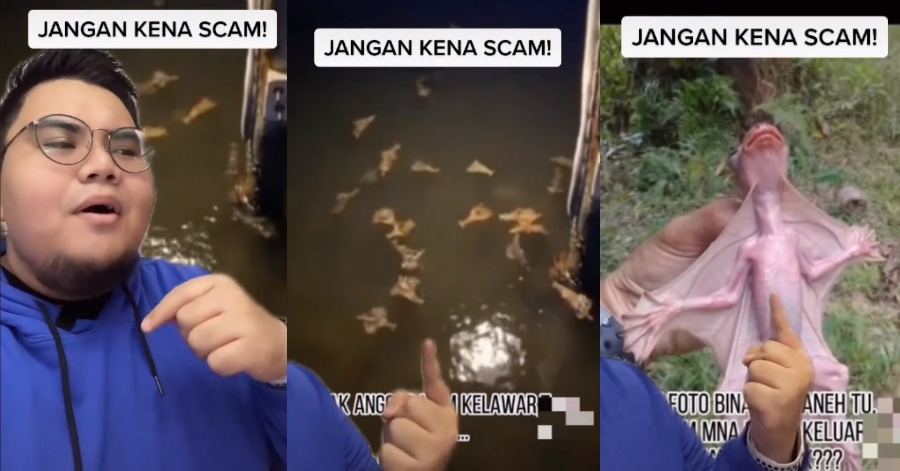 Any fraudulent company or technique that obtains money or other items from an unsuspecting person is referred to as a scam. Online frauds have proliferated as the globe has become more linked owing to the Internet, and it's often up to you to assist keep individuals on the Internet safe.
Today, there are thousands of different types of scams, but most of them revolve around stealing money, property, or information. It can be done via email, Whatsapp, phone chat, video, and a variety of other methods. One way you can avoid being scammed is if you find something suspicious or something you are not sure of, just don't bother clicking the link or whatever that's being sent.
One common form of scam these days is through videos. It's not wrong to make videos and posts them but some people use this to scam others or simply to become popular. Here's one example:
We're undoubtedly used to hearing about the emergence of new species in the animal realm on a regular basis. This is most likely due to the fact that we have only identified a small portion of the thousands of species that exist. Hence, whatever we find weird, we think it's a new discovery when actually if paid a little close attention, it might be something we've already known.
In this video posted on TikTok by Iqbal Ahyar, he claims that the creature is something bizarre. At the start of the video, it looks like a sea slug. There are over 2,000 species of sea slugs, which is one of the most crucial things to remember. They can be found in both shallow and deep water. Sea slugs are eaten as a delicacy in Asia.
In comparison to most other mollusks, these benthic herbivorous invertebrates can become very enormous. They graze in tropical tidal and subtidal zones, primarily in the Indo-Pacific Ocean; however, they can also be found in the Atlantic Ocean, with a few species in the Mediterranean. When threatened, they frequently produce clouds of ink, which are said to blind the assailant. In self-defense, these sea slugs can create and leak harmful "substances such as ammonia," according to new research. The Aplysia species' capacity to hold toxins within their bodies without poisoning themselves is due to the slug's unique toxin storage system.
After watching this video, thousands of people on the internet reacted to this strange critter, speculating on its origins and commenting on its odd appearance. However, the Sarawak Forestry Corporation, which is dedicated to the conservation of Sarawak's biodiversity, explained that it was a flying lemur, a species that may be found in Thailand, Malaysia, Indonesia, and Singapore.
Flying Lemurs are actually cute. However, when you see they are actually looking from below, they looked creepy, like some skinned animal. These little, fuzzy tree-dwellers aren't actually lemurs, and they can't fly. They can, however, glide amazing lengths between trees in the Southeast Asian jungles where they live. They are also the closest surviving cousins of primates in terms of genetics. Because flying lemurs rely on trees for food and safety, deforestation in the areas where they live poses a threat to their environment.
So don't be fooled by everything you see online. Instead, try to do a little research before you believe something completely.
Sources: TikTok Iqbal Ahyar, Positive, Computer Hope, Alchetron, World Wildlife
'Skechers X One Piece' Collection Is Out! Features Main Characters From The Anime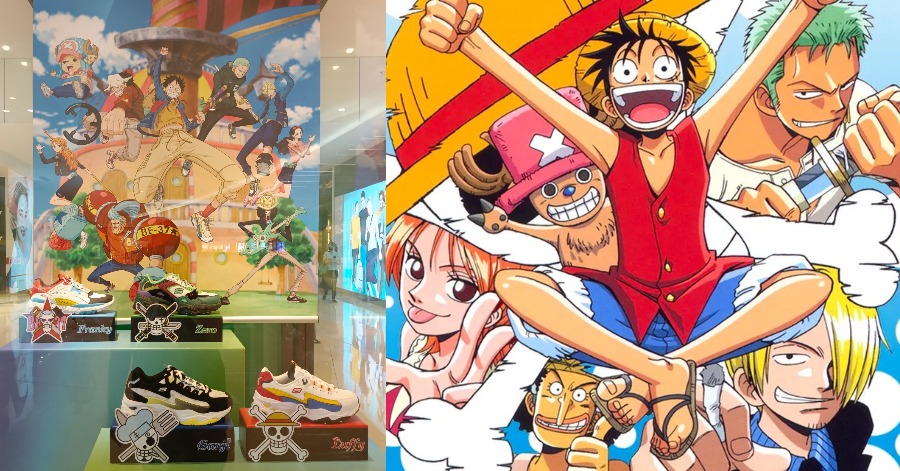 For all One Piece anime fans out there, you will definitely be thrilled with the new collection of collaboration between Skechers and also One Piece anime. According to their website, "Fan-favourite Skechers X One Piece collection is back with a new range of footwear and apparel, featuring signature colorways and also emblematic motifs of all the well-loved characters from the anime series". Based on the first look at them, all the designs are absolutely stunning.
It is definitely a fresh wave of the 'Skechers X One Piece' collection is hitting the shores with street-style sneakers for adults and kids. The latest collection can be looked like a more colorful collection compared to the first release.
The collection is now available at Skechers.com.my and also selected Skechers concept stores here in Malaysia.
Sources: Skechers Website.
PGA7 Seizes Imitation Branded Sports Wear Worth More Than RM80,000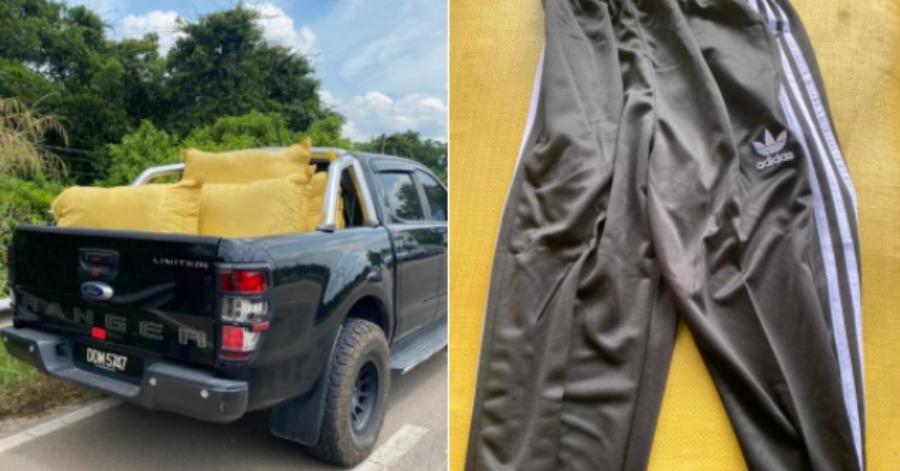 RANTAU PANJANG, Oct 17  — The General Operations Force (GOF) seized 1,149 pieces of trousers, which are believed to be imitation products of the Adidas sportswear, worth RM80,430, from a four-wheel-drive (4WD) vehicle along the Rantau Panjang-Pasir Mas Highway here yesterday.
Its Battalion 7 commanding officer Supt Azhari Nusi said the black Ford Ranger 4WD was stopped during a patrol by GOF members in the Rantau Panjang sector at 2 pm.
He said following inspection on the vehicle, the GOP team found six yellow sacks containing the trousers.
A 31-year-old man, who was at the wheel of the 4WD,  was detained for investigation, he said in a statement today.
Sources: BERNAMA