Statistics On Children Orphaned Due To COVID-19 To Be Raised In Parliament Monday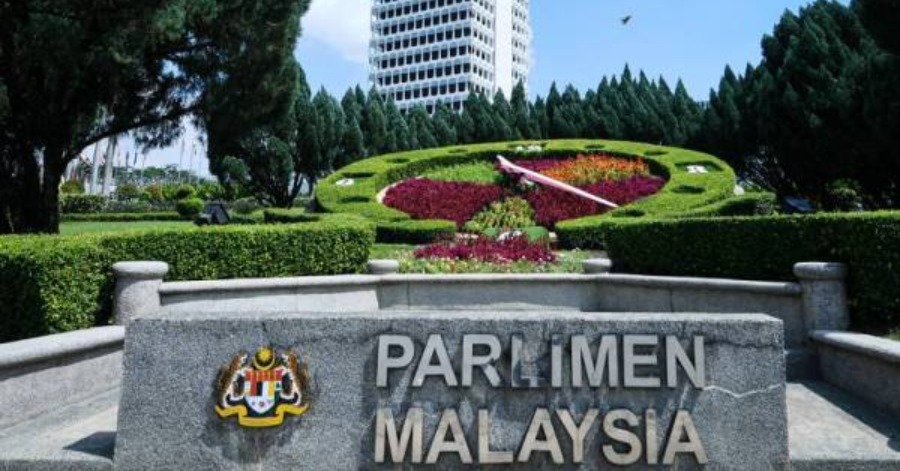 KUALA LUMPUR, Sept 20  — The statistics on the number of children who have been orphaned after losing their parents to COVID-19, will be one of the issues to be discussed at the Dewan Rakyat sitting today.
According to the Order of the Meeting for today, the matter to be raised during the oral question-and-answer session by Hannah Yeoh (PH-Segambut) will be directed to the Women, Family and Community Development Minister.
Yeoh will also ask the ministry to state the steps being taken in looking after the welfare of these children.
Meanwhile, Datuk Azizah Mohd Dun (Bersatu-Beaufort) will ask the Minister of Communications and Multimedia on the proactive measures that have been taken to prevent social media misuse which had raised anxiety among the public, especially over the issue of the COVID-19 vaccine.
During the oral question-and-answer session too, Datuk Seri Anwar Ibrahim (PH-Port Dickson) will pose a question to the Minister of Energy and Natural Resources on the extent of monitoring on logging activities at areas gazetted as forest reserves and action taken on cases of violations.
Today's sitting will also continue the debate on the royal address by the Yang di-Pertuan Agong.
The meeting of the Fourth Session of the 14th Parliament is the first under the government led by Prime Minister Datuk Seri Ismail Sabri Yaakob.
This Dewan Rakyat session will be for 17 days until Oct 12.
Sources: BERNAMA
Shop Review: 'Ohh Nak', The Ultimate Place To Get Fresh Durian Crepe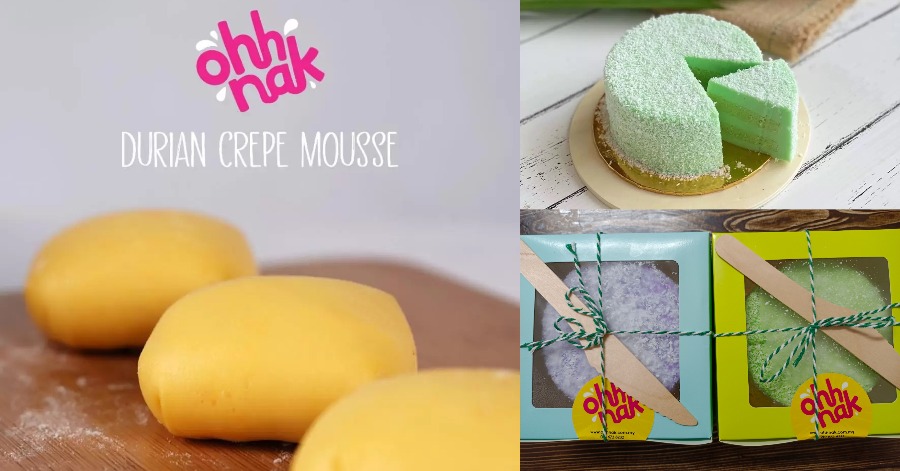 Durian Crepe is definitely one of the desserts most favored and also searched for by Malaysians nowadays. The taste of the soft and also delicious Durian Crepe could never be denied. One is never going to be enough while enjoying the Durian Crepe. Luckily, this particular shop called 'Ohh Nak' sell the most delicious and also fresh Durian Crepe ever.
'Ohh Nak' serves only the fresh Durian Crepe ever made in Malaysia and it is made fresh daily with rich creamy D24 durian paste infuse with Ohh Nak secret recipe. The smooth thin layer of crepe melts in your mouth. This statement by 'Ohh Nak' shop is absolutely true because I have even tasted their Durian Crepe myself and I am so obsessed with it.
 

View this post on Instagram

 
The taste of their Durian Crepe is really authentic because I could really taste the D24 durian paste right after my first bite of their homemade and fresh-made Durian Crepe. It's not like the other Durian Crepe that I have ever tasted before which some of them only filled up with a lot of creams rather than the durian paste. This one hits different.
Other than their iconic Durian Crepe, they also made a lot of dessert choices that you can buy. I could tell you that all of them are really tasty and you will never feel regret buying them. Some of the dessert options that they have on their menu would be the Pandan Layer Cake, Yam Layer Cake, Chocolate Ganache, and also Durian Crepe Ice Cream. Previously, I have bought their most famous Durian Crepe, Pandan Layer Cake, and also Yam Layer Cake. Their own Layer Cake that they have made themselves is so colorful to look at. Other than that, they taste divine in every bite.
All of the desserts made freshly by 'Ohh Nak' shop is totally recommended by me and you also should try them all.
Instagram: Durian Crepe by Ohh Nak
Website: Ohh Nak
Facebook: Ohh Nak Durian Crepe
Phone Number: 019-6728232
Sources: Website Ohh Nak, Instagram Ohh Nak.
Shop Review: 'Minn.Eva' Handmade Rings And Things!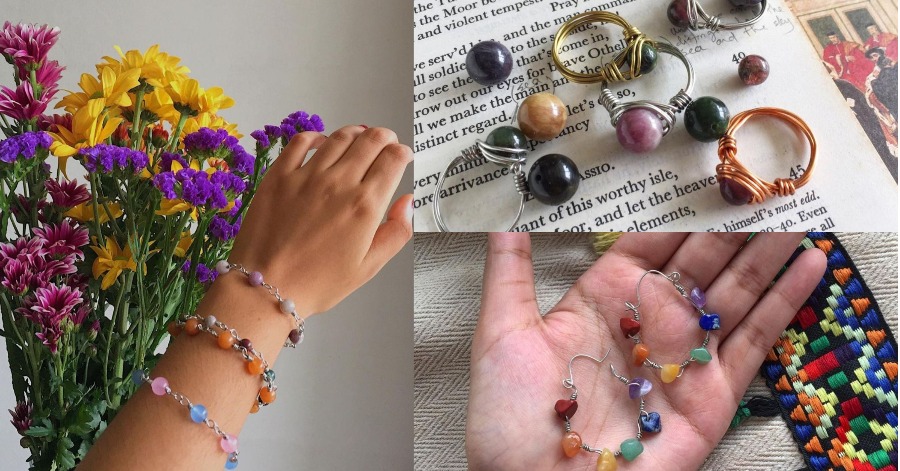 Ladies, this one is especially for you. But before that, let's take a hike down history. Besides being the Goddess of wisdom and war, Athena was also a patroness of handicraft. According to ancient history, Athena is well known for her spinning and weaving. Don't believe me? Here's the proof…
Meet the modern world goddess, Athena Don Vasudevan. A 23-year old law student who is also the founder of Minn.Eva. This KL based business sells aesthetic jewelry that makes you fall in love at first sight. Athena started this business in January as a reason to keep herself occupied during the MCO while studying for her law degree.
While browsing for the things she could do, she came across this wire-wrapped jewelry using gemstone beads, which she thought was pretty. Of course, starting a business isn't easy and having the right people around you helps a lot. She had many positive reviews from her friends and families about her product which made her determine to start this business. And voila, that's how Minn.Eva came to be.
The name Minn.Eva is actually a combination of the founder's very own name in Roman. Athena which means Minerva and Eva, the name of her late grandmother. While she created all sorts of designs in this new passion she picked up, she herself fell in love with it and knew that she would definitely wear them on a daily basis. And lucky enough, others thought the same too.
Despite the products used and the time consumed to make this lovely jewelry, the pricing of this beautiful handmade jewelry is super affordable as her aim is to make her jewelry accessible to people on a student budget like herself.
Some of her best selling products are the
*Spiral Rings
*Moonstones Product
* Pride Collection Hoops
If you're weary of the high street fashion and want to wear jewellery that no one else has while also supporting a fellow creator, then Minn.Eva is the place to go. Follow and purchase these one of a kind jewelry from their Instagram page and dazzle yourself in ways you can never imagine.
Sources: Minn.Eva
(Video) New SpongeBob Game Trailer, Features Nostalgic Moments From The Show!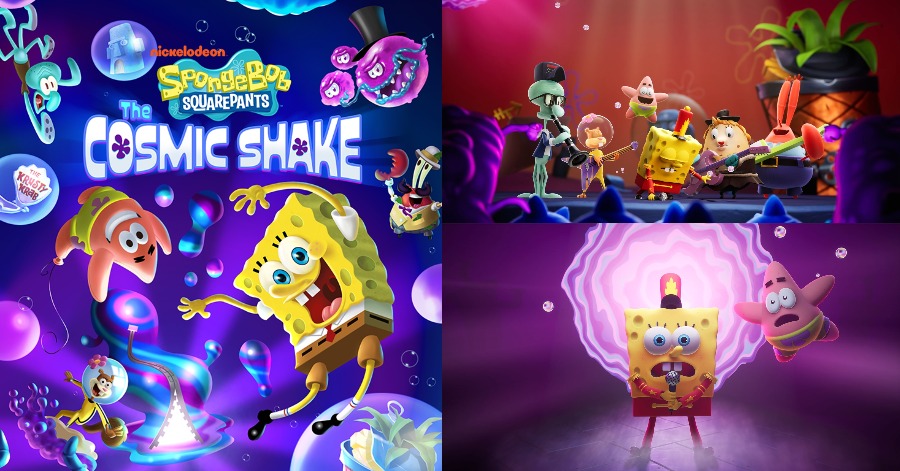 SpongeBob SquarePants: The Cosmic Shake is actually an upcoming platform game solely based on the Nickelodeon animated series that is the SpongeBob SquarePants show. It is being developed by the Purple Lamp Studios, who previously developed SpongeBob SquarePants: Battle for Bikini Bottom – Rehydrated, and will be published later by the THQ Nordic. It is set to release for Microsoft Windows, Nintendo Switch, PlayStation 4, and also Xbox One.
Recently, the trailer for the particular latest new game of SpongeBob SquarePants has been posted and it really caught the attention of so many netizens from all over the world. It quickly went viral. This is because the trailer posted about the game reminiscing all of the iconic moments from the show and it will also be included in the game.
The background song of the trailer really gets everyone especially a fanatic fans of the show who watches the video really pumped up as it is the song called Sweet Victory from one of SpongeBob SquarePants episodes and it is specifically the Season 2 Episode 15 and it is called the Band Geeks episode. It is definitely one of the iconic episodes ever made.
SpongeBob SquarePants: The Cosmic Shake game appears to be full of reverence for its golden age. It would feature SpongeBob as a caveman, wearing his karate gloves, and riding a seahorse through the aquatic wild west. The game's interdimensional plot is made possible thanks to SpongeBob's dealings with Kassandra, a mysterious fortune teller debuting in game. The game also will feature more than 30 SpongeBob skins in total, and players will need to take advantage of them all in seven distinct alternate worlds linked by the fortune teller's dimensional portals. So great.
Looking at the comments section, a lot of netizens have already become excited about the release of the game itself.
Sources: YouTube PS4, PVP Live.