Students' And Lecturers' Perspectives of Online Classes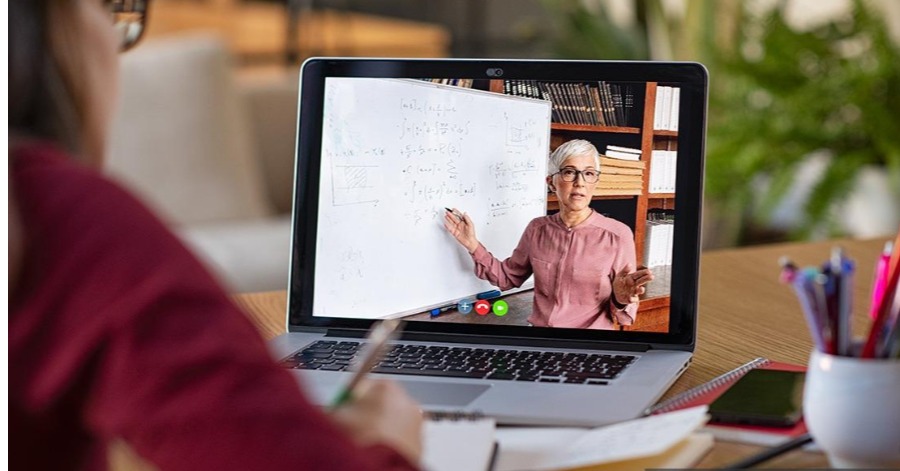 The deadly COVID-19 pandemic struck Malaysia almost two years ago. Since then, the education forefront has had a 360 degree turn. The government has initiated various measures to contain the virus. Some of the measures have come under fire, and some have received a pat on the back.
The pandemic has been a pain in the neck for both teachers and students. They might not have thought that learning and teaching activities would be carried out online despite the location and time. It is expected of the lecturers to brush up on their IT skills to accommodate their students during the remote learning period.
Students are embroiled in conflict with lecturers who always lay the blame on students for not being strong enough to wade through the storm. Recently, the Higher Education Minister announced that students would be allowed to return to campus in October. This news brought smiles to students' and even lecturers' lips. Both heaved a sigh of relief. Despite their presence on campus, face-to-face classes are still not allowed for some reason. To do justice to both sides, we should consider views from both of them.
Students' perspective
Students have been asked whether online classes are still relevant for them to attend. Most of them are not happy with online classes that can culminate in their stress. It is difficult for them to interact with their lecturers, and hence they end up gaining little knowledge. In comparison with face-to-face classes, they have scant understanding of what their lecturers teach. However, if they have face-to-face classes, they can consult with their lecturers shortly after classes. For some subjects that involve maths, such as economics, accounting, finance, etc., they have to scratch their heads to digest the subjects. This is because the subjects are not easy to be taught and learned online.
It is also hard for them to give undivided attention in online classes due to their presence at home. They have to share their rooms with other siblings, and that acts as a major hindrance for them to concentrate during their online classes. Besides, interruptions from their parents also become a stumbling block to focus on their lessons.
Students need their friends to support each other in a bid to alleviate their stress of studies. Online classes have made them highly independent, and some of them who are not able to manage their time wisely will succumb to stress without anyone's knowledge. Students are complaining that their internet access is so poor that they skip their classes unintentionally. Thus, this will result in them lagging far behind their friends.
Postgraduate students also inevitably face adversities in conducting their research. Their data collection has been delayed several times owing to the fact that they are not able to distribute questionnaires in person. Besides, they have to meet their lecturers in person at least twice a month in order to discuss their progress to ensure that everything will fall into place. However, due to the COVID-19 pandemic, they have to arrange online meetings with their lecturers, which has posed a greater challenge for them to complete their studies.
Lecturers' perspective
Lecturers reveal their views regarding online remote learning, and almost every one of them unanimously agrees that Internet reception and connection issues are their top hindrances. Even though they prepare well for their classes, disruption takes place with continuous lagging on either side. It dissuades and demotivates both lecturers and students.
Apparently, another serious matter that needs to be tackled is the student engagement issue. Since it is an online class, students tend to give an array of reasons ranging from no data for their mobile phones to doing house chores which disable them from being engaged in their class tasks. Furthermore, lecturers could not check the students' presence because they often switch off their video cameras because it consumes data. Lecturers have to crack their minds to think of various ways to tap into students' understanding by assigning tasks that do not require much data usage.
It brings to another issue of task and assignment loads. Most students grumble and whine that online learning makes them glued to their seats to complete tasks. From the lecturers' perspective, it is one of the ways to check their understanding and get students to practise using the content knowledge. If back on campus they can do it, why can't they perform the task at the convenience of their homes?
In a nutshell, lecturers and students are in dire need of help, support and compassion from all people. It is not the right time to blame each other as it does not bear any fruit. In fact, the problem has escalated when a few of them resorted to quitting their studies due to the stress of online classes. Both should exchange shoes to fathom each other. Both lecturers and students should have mutual understanding and agreements so that teaching and learning activities can be fruitful and successful.
The lesson learned from the pandemic is that we should embrace the new norm that is remote learning. All in all, it boils down to time management since everyone is at home and has chores to do other than teaching and learning activities. It is imperative that both students and lecturers plan their time wisely and divide them equally for better mental health and avoid disruption in teaching and learning.
Sources: BERNAMA
(Video) Hardest Goodbye To His Best Friend, Man Got Transferred To Another State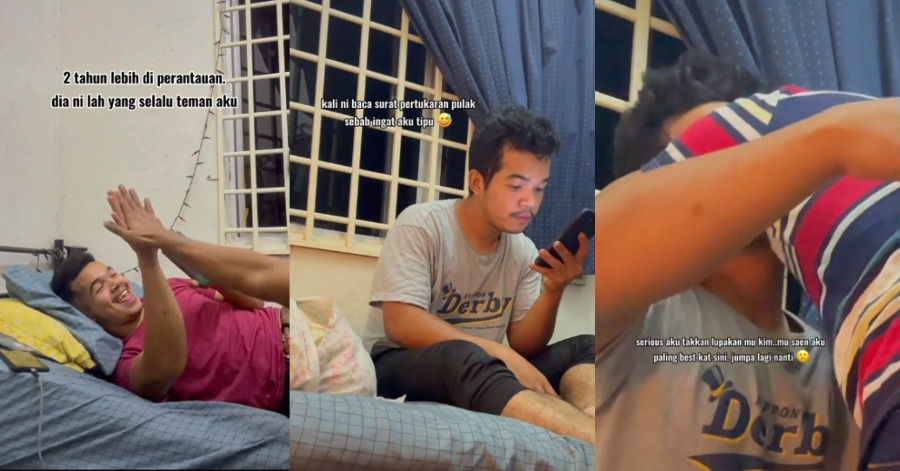 Having a best friend in your life would be such a great blessing for many people in this whole wide world. Got the chance to spend quality time with them would build amazing memories that anyone would remember for the rest of their remaining lives. That is why it is so hard for some people to say goodbye to their best friend even if they have become grown-up. That is what actually happens towards a man in particular TikTok video that went viral recently.
According to the video, it can be seen that the man had to be transferred to another state because of his job. Before he told the big news to his friend, everything was fine and okay. The situation changes when his friend received the news. Everything turned sad and gloomy because his friend started to shed some tears in his eyes. Such emotional.
For a total period of more than 2 years, that particular friend has been accompanying this TikToker that goes by the name @nizarparker most of the time. He mentioned that he did not have the gut to tell the news himself so he decided to tell his friend through Whatsapp. Even by doing it that way, the sad emotions between them could not be hidden.
Looking at the comments section, a lot of netizens could relate so much to this sad and emotional TikToker's post.
Sources: TikTok nizarparker.
(Video) The Infamous South Korean Serial Killer Called 'The Raincoat Killer'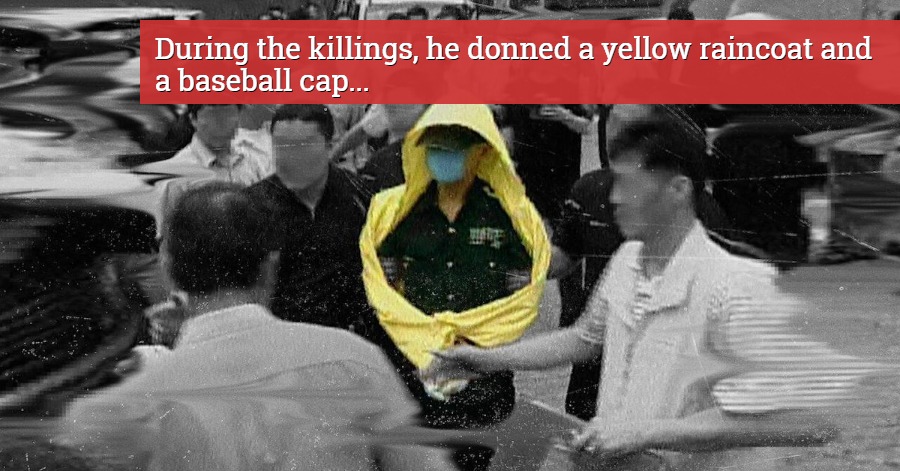 Most criminals aren't born the evil way. Sometimes, they become criminals because of their past, probably something or someone from their past would have triggered hatred, anger, and all kinds of negative feelings which results in one becoming a criminal.
Most criminals in movies have a specific outfit or they look up to someone as an inspiration. In this case, this criminal goes by the identity of 'The Raincoat Killer' and his biggest inspiration is Jeong Du-Yeong, another prolific killer.
Who is Yoo Young-Chul?
Yoo Young-Chul was born in Gochang, Jeonbuk, on April 18, 1970. His family was impoverished, which explains why he was tormented at school. As a result, he came to despise the wealthy. Yoo had a criminal record before becoming a serial killer; in 1988, he was arrested for theft. He was sentenced to ten months in jail for theft again in 1991. He was arrested for theft again in 1993 and sentenced to eight months in prison. Yoo was busted in 1995 for selling child pornography. In 1998, he received a two-year sentence for theft, forgery, and identity theft.
Yoo married his girlfriend in 1991 and they had a son together. He was arrested for the second time in 2000, this time for raping a 15-year-old girl, and he was sentenced to three years and six months in prison. His wife divorced him on October 27. In September 2003, he was released.
Yoo's assassinations did not begin until 2003. He committed one of his first murders when he broke into the home of a college professor and killed him and his wife. Yoo had a profound disdain and loathing for the wealthy, who were his primary targets. He primarily preyed on the elderly. After being rejected by a prostitute, Yoo decided to focus on sex workers as his primary victims.
Modus Operandi
Yoo's Modus Operandi for killing his victims was to bludgeon them to death with a hammer. Yoo would disguise his actions as robberies gone wrong in order to hide his traces. Yoo was also known for assaulting his sex worker victims before killing them and dismembering their remains to conceal their identities. He planned to bury their dead in a variety of spots throughout the highlands. Yoo has killed 20 people in a year. Yoo was apprehended by police in July 2004, however, he only admitted to 19 murders. He acknowledged to cannibalism during interrogation, but there was no proof to back up his accusations.
Yoo claimed that he removed and ate the livers of his victims on occasion, but this has never been proved. He also purported to be an officer, posing as one with a fake police ID. He also set fire to the bodies of some of the victims, stabbed and suffocated one of them at other times. During the killings, he donned a yellow raincoat and a baseball cap.
According to Yoo's victims, he targeted older affluent persons, prostitutes, and masseuses. During questioning, Yoo admitted to picking wealthy victims because he was envious of their large and opulent residences. According to The Chosunilbo, who covered the story in 2004, his animosity toward the wealthy dates back to his boyhood. Yoo was tormented at school and grew up in a disadvantaged family. His animosity towards sex workers and massage victims arose from his relationship with a sex worker. His sweetheart was a member of the profession who turned him down after learning of his criminal history. Yoo's rage grew after his divorce in 2002.
Yoo admitted that he was motivated by another prominent serial killer in South Korea, Jeong Du-Yeong. According to The Korean Herald, Yoo recalls his most terrifying experience as being when his 4-year-old son contacted him while he was caring for a victim. Yoo was sentenced to death, but prosecutors filed an appeal. It is said that the serial killer is currently being held in Seoul.
Netflix's New Docu-Series
Apart from this gruesome story, the exciting news is that Netflix announced that 'The Raincoat Killer: Chasing A Predator In Korea' will be premiered on October 22. Yoo Young-chul, a legendary serial killer who came to light as a psychopath to the Korean public in 2004, is the subject of the three-part docuseries.
Sources: Cheat Sheet, Criminal Minds Wiki, Variety, Netflix, Netflix Korea
(Video) Remembering Furry Bestie, Owner Shares Sweet 'Fluffy The Rider' Memories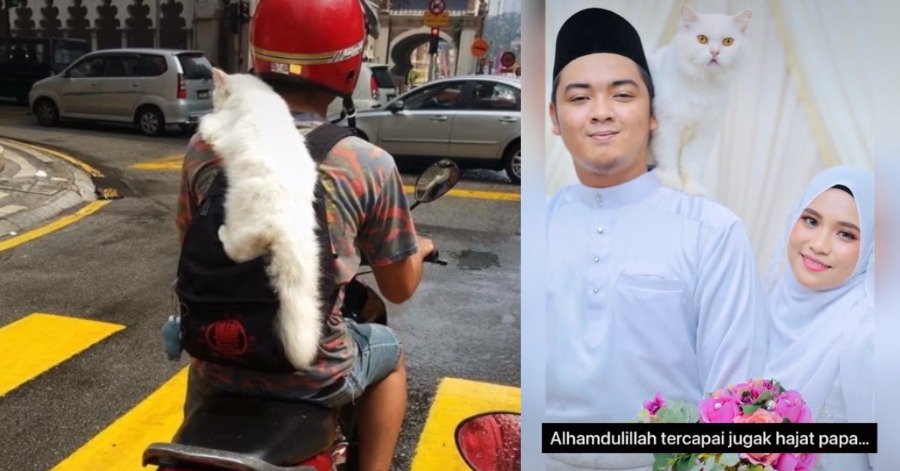 A pet cat would definitely be one of the best companions that any individual in this whole wide world could have in their own house. This is because they are so adorable to be with and also could entertain us all the time. One of the most famous pet cats that would be so well-known in Malaysia for being so loyal and also close with its owner would be none other than 'Fluffy The Rider'. This particular white cat is definitely a pet cat that would be loved by everyone.
This pet cat is known as 'FluffyThe Rider' has been famous all over social media over the past few years for riding a motorcycle by being on its owner's shoulder, without fear of the surrounding environment or even the public. Sadly, the cat has left the world and many people are so saddened about it. Recently, the owner has posted a video on the TikTok app reminiscing about 'Fluffy The Rider'. The video went viral on the app and attract many netizens to watch.
The owner mentioned before that the cause of death could not be identified. 'Fluffy The Rider' suddenly had an eye pain, then followed by a watery mouth. The heartfelt video posted on TikTok app tells the whole story about the life of 'Fluffy The Rider' and also its owner since the cat with only Papa up until when Papa got married. So sad to watch.
Looking at the comments section, a lot of netizens would also feel sad and touched by the video because the pure emotional connection that 'Fluffy The Rider' and the owner's family have was so authentic and original.
There are some netizens that commented asking about Fluffy's kittens, hence the owner decided to reveal them in the next video. The kittens are definitely so adorable to watch.
Sources: TikTok Fluffy Empire.