Tree Care, Management In Urban Areas Needs Involvement of All Parties – FRIM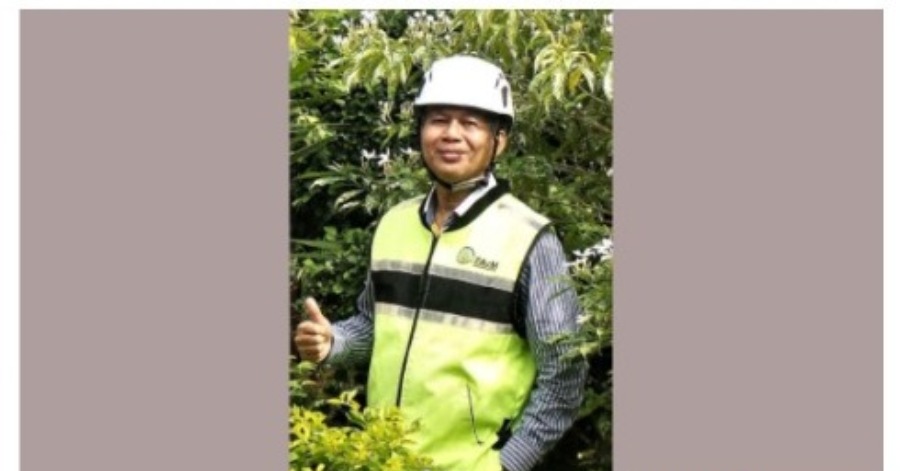 KUALA LUMPUR, Sept 17  — All parties need to see the need for trees or green areas in the city as a shared responsibility, which requires the involvement, understanding and diversity of disciplines from various sections of society, including urban planners, engineers, architects, property developers, arborists, private sector, community leaders and the public.
Senior Assistant Research Officer (Urban Forestry Branch) of the Forest Research Institute of Malaysia (FRIM), Mohd Afendi Hussin, said that trees in urban areas played an important role not only in beautifying the city, but their role was beyond basic amenity, as they are also a part of the index required to achieve a healthier standard of living.
"The real function of trees planted in the city is not just as a decorative element or purely cosmetic in nature. The tree canopy provides shade to the urban area and helps protect dwellers from the scorching sun.
"This helps reduce the increase in temperature in the city and also reduces the phenomenon of the formation of heat islands in urban areas," he said in a statement here today.
Apart from that, he said that the presence of shady trees in public parks attracts visitors for recreation and picnics, and encourages interaction and various positive activities that help strengthen community values, family and friendship, and contributes to improving the quality of life of residents.
However, Mohd Afendi, who is also an arborist, said that not all trees grew perfectly; some grew with a good structural appearance while others may need some help and treatment.
He said that if there were conditions or shapes of tree structures that could cause disturbance or risk, the trees should be managed in accordance with appropriate arboricultural practices.
"Many factors contribute to tree failure including limited planting space, root pruning without considering the tree's ability to support the weight of the canopy and disturbing their standing, storms, injuries to tree trunks, compacted soil, excessive and careless pruning.
"It is part of the cause of trees becoming weak, under stress, unstable and affecting their health and growth. However, if tree planting is planned and implemented well, these trees will be able to continue to stand tall as a symbol of environmental sustainability and life, providing various functions and means to society," he said.
According to him, caring for trees using the best arboricultural practices can help make them healthier, fertile and safe, as well as reduce risks, thus enabling the trees to live longer in urban areas.
Mohd Afendi said that the arborist's role was to provide services in all aspects of tree care, which included species selection, planting, pruning, risk management, tree transplantation, damage prevention as well as tree growth management, especially in the city.
"The role of arborists is gaining attention in our country and this is a positive development because the community now understands the importance of caring for the environment, including trees," he said.
Sources: BERNAMA
Sunway Malls To Launch E-Commerce Platform On Oct 27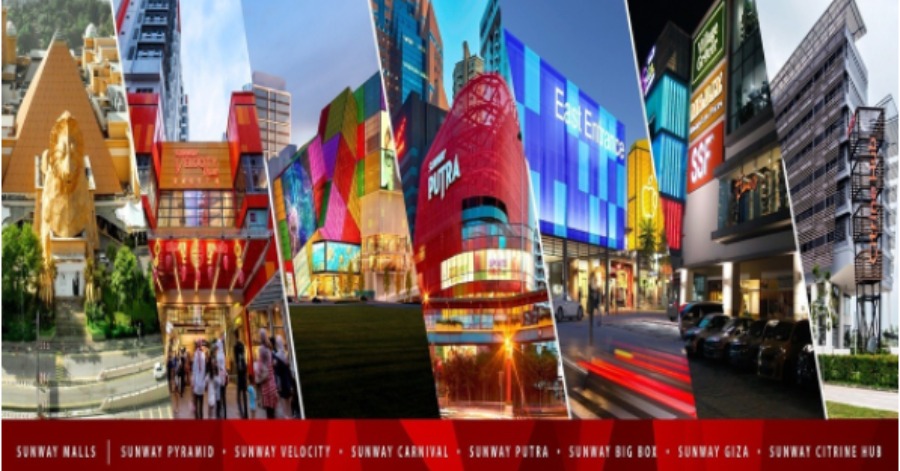 KUALA LUMPUR, Oct 19 — Sunway Malls will be rolling out its e-commerce platform on Oct 27, 2021 to complete its physical and digital mall presence.
In a statement today, the mall group operator said the platform, called Sunway eMall.com, comes at a time when online presence has gathered strong traction due to COVID-19.
"The venture into digital space opens up new markets and possibilities for Sunway Malls.
"We are not time and geographical bound," said Sunway Malls & Theme Park chief executive officer H.C. Chan.
He said Sunway eMall.com will complement its current combined 4.5 million square feet of physical retail space of seven malls.
"It amalgamates our seven physical malls presence into one digital mall.
"Through this exercise, Sunway Mall's portfolio has also grown to eight malls, physically and digitally," he said.
Chan added that an initial 200 merchants from various trade categories such as fashion, home & living, beauty, health & wellness, food & beverage e-vouchers, and others will be on board its e-commerce platform with 30,000 stock-keeping units (SKUs).
Participating merchants include Sony, Huawei, Sketchers, Li Ning, Braun Buffel, Aldo, L'Occitane, Christy Ng, Hooga and more.
The mall group projects to grow the numbers to 500 merchants with 100,000 SKUs over the next 18 months.
"The official launch of Sunway eMall.com will also enable Sunway Malls to offer an online-to-offline (O2O) journey with the convergence of both online and offline shopping experiences.
"Additionally, what separates pure e-commerce players is the option for in-store collection apart from delivery, which is a further catalyst in driving more footfall into our malls," said Chan.
It is also anticipating the e-commerce platform to be a contingency against unforeseen geographical or retail sub-sectors lockdown.
Citing a report from tech company Facebook and global management consulting firm Bain & Company, Chan said an estimated 70 million people have transited to shop online in six Southeast Asian countries including Malaysia since the pandemic began.
Facebook and Bain & Company further projected that average online spending will expand by 60 per cent this year from US$238 (RM990) per person in 2020 to US$381 (RM1,585) per digital consumer.
Meanwhile, overall online retail share in Southeast Asia surged from five per cent in 2020 to nine per cent in 2021, the report added.
It also said that over the next five years, Southeast Asia's e-commerce sales are estimated to grow by 14 per cent per year with online shoppers forecast to reach 380 million by 2026.
Chan said the group's physical malls have shown signs of good recovery with the complete reopening of the retail sector.
As of October 2021, preliminary indicators have shown 80 per cent traffic normality compared to the same pre-pandemic period of 2019, with shoppers making a strong return to Sunway Malls at the beginning of the fourth quarter.
"The number is expected to pick up pace heading nearer to the year-end festivities.
"Sunway Malls is optimistic that its recovery can be sustained as Malaysia prepares to move from pandemic to endemic phase with full adherence to safety protocols," said Chan.
He also said the group expects to attain full pre-pandemic level performance in the near term.
Sources: BERNAMA
Labuan Rolls Out COVID-19 Vaccine Booster Shots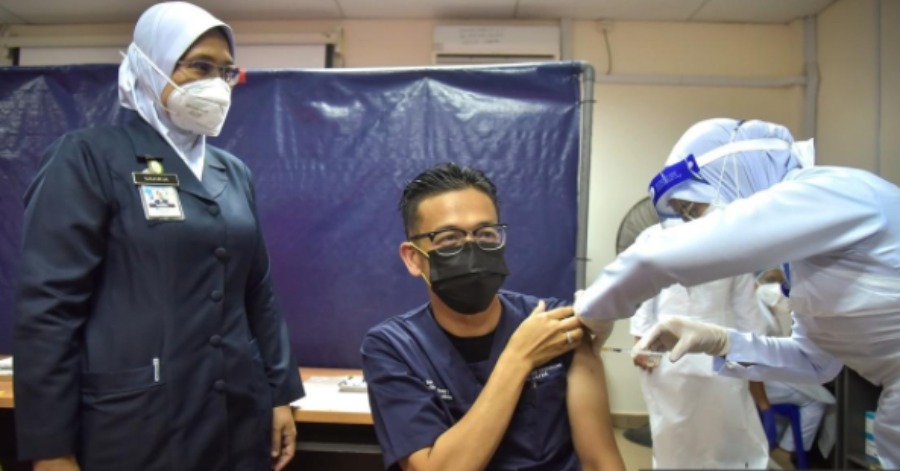 LABUAN, Oct 18 — Labuan has begun administering COVID-19 vaccine booster shots under a three-phase exercise which will see almost 20,000 people getting their third jab.
Labuan Health director Dr Ismuni Bohari said the first phase would involve 1,290 healthcare personnel, the second phase, 2,500 non-healthcare frontliners including the media fraternity; and the third phase, some 16,000 individuals in high-risk groups.
"We have received the green light from the Ministry of Health (MoH) to administer the booster shots, with our healthcare frontliners to be vaccinated starting today until the end of the week," he said before the launch of the booster shots at the Membedai Health Clinic today.
He said all the three phases are expected to be completed by the end of the year or early next year.
"Only individuals who have completed the recommended six-month interval after the second dose are eligible for the booster shots," he said.
"We have set up vaccination centres at Labuan Hospital, Labuan air force base camp and the Membedai Health Clinic," he said.
Dr Ismuni said the booster shots would also be made available at all private clinics via appointments.
"Those eligible can contact the clinics to set their appointments," he said.
Sources: BERNAMA
Statement On Anti-vaxxers: Govt Has Explained Enough On Benefits of COVID-19 Vaccines – Khairy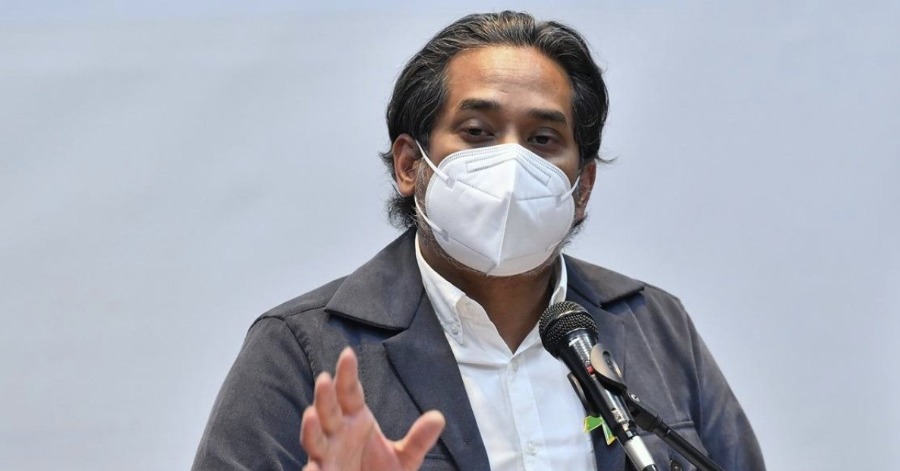 KUALA LUMPUR, Oct 18  — Health Minister Khairy Jamaluddin said the government had made enough effort to explain the goodness and effectiveness of the COVID-19 vaccines to the public.
He said his ministry had in fact provided all the scientific evidence on the effectiveness of the vaccines on people.
"And we continue to provide the explanation. I'm sorry I have to be firm on this issue. Call me dajjal (evil) or whatever," he tweeted on his Twitter account today.
Khairy had previously said that the government would be taking a firm approach against those who refused to be vaccinated against COVID-19 by imposing difficulties upon them.
Yesterday, Opposition leader Datuk Seri Anwar Ibrahim described Khairy's statement that the government would continue making the daily life difficult for those who rejected the vaccines as arrogant.
Anwar, who is also PKR president, said it was the government's role to continue appealing to and educating the public on the advantages of taking the vaccines to fight COVID-19.