UiTM – First IPT In Terengganu To Implement Solar Project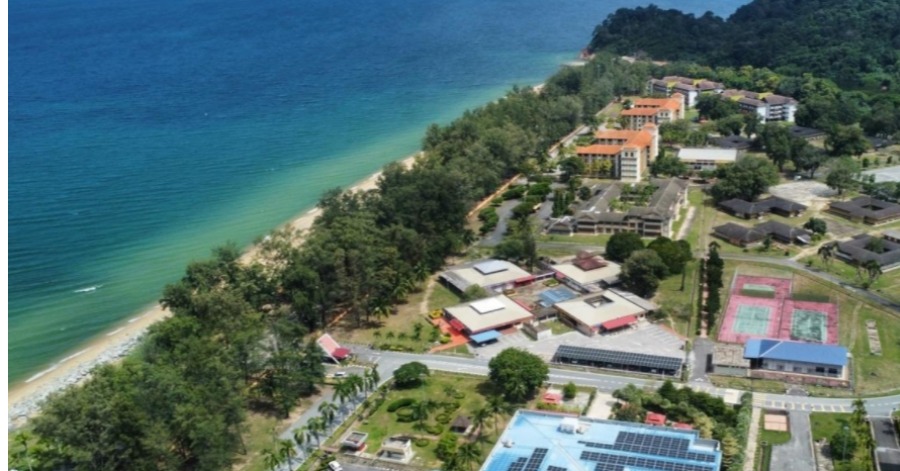 DUNGUN, Sept 21  — The Terengganu branch Universiti Teknologi MARA (UiTM) continues to make history by becoming the first institution of higher learning (IPT) in the state  to own a photovoltaic solar power station.
Its Solar Energy Project head Dr Ermeey Abd Kadir said the solar power station, which involved installation of  3,885 solar panels, was now operating at a capacity of 1.6 megawatts.
"Before the COVID-19 pandemic, the monthly electricity bill at the campus was about RM350,000. However, with the use of solar, we can save up to 20 percent per month.
"Not only that, we also generate income from electricity sales to Tenaga Nasional Berhad, involving a total of RM700,000 so far," he told reporters at a briefing session on the solar project which was also attended by UiTM Terengganu branch Rector Prof Dr Mazidah Puteh here yesterday.
The solar project, which cost RM6 million, was developed and operated by UiTM Holdings Sdn Bhd (UHSB). It involved the installation of 3,885 solar panels on the roof of car parks, the main hall and several other buildings in  the campus.
Installation of the solar panels  started in July last year and took four months to complete.
Following the success, UiTM welcomes parties keen to share its expertise in using solar as a source of electricity, especially government departments and private companies.
Ermeey said although installation of the solar panels may be costly, reaching millions of ringgit for large premises or up to RM35,000 for installation at home, but the benefits were worth the amount spent.
"Among the advantages of solar is that it is an unlimited source of renewable energy and the technology in this industry is growing rapidly every year. It has considerable potential in generating revenue.
"The maintenance cost is also very low because only the inverter needs to be replaced periodically between five to 10 years to ensure it remains functioning at its best to convert solar energy to electricity," he said.
The success of the solar project has also prompted the Terengganu branch UiTM to introduce a new course, Bachelor of Electrical Engineering and Intelligent Systems, which is expected to start by March 2023 at the latest.
According to Ermeey, approval for the course has been obtained from the Higher Education Ministry has in principle agreed to the course.
We need to ensure that the new course is not the same as that introduced by other IPTs and most importantly there is  job for the graduates ," he said, adding that the first intake would involve 30 students.
The use of solar energy at the Terengganu branch UiTM, as well as several other campuses,  is a continuation of UiTM's  drive to become carbon neutral and generate sustainable income for the university.
To date, UiTM is the only university in Malaysia to own and operate two large-scale photovoltaic solar power plants (LSSPV) with a combined renewable energy (RE) capacity of 75MWac.
UiTM's first LSSPV is in Gambang, Pahang, which started commercial operations in April 2019, while its second plant, which is in Pasir Gudang, Johor,  was operational in December 2020.
Sources: BERNAMA
IT Engineer Offers More Than 65 Types of Drink Concoctions At Glace Cafe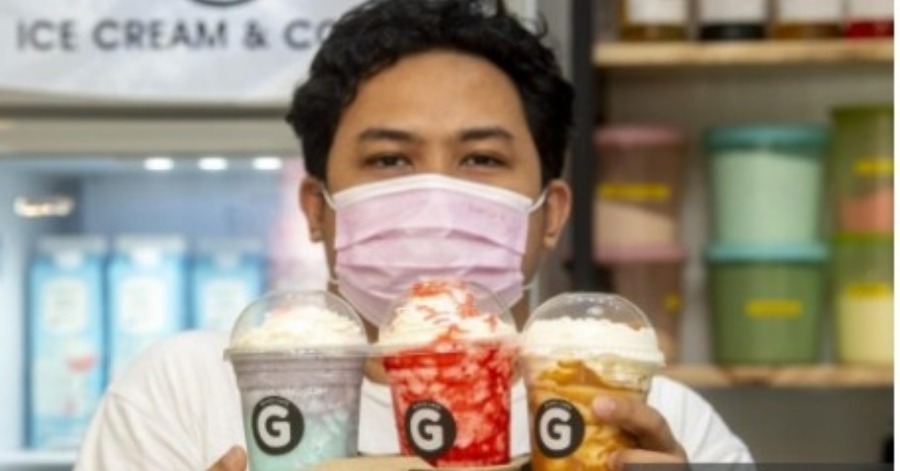 TUMPAT, Sept 21  — Refusing to surrender to fate, an information technology (IT) engineer struggled hard to change the 'path' of his life, from dealing with computers and telecommunication networks to making drink concoctions.
Wan Mohd Azizul Solehin Wan Mohd Yusoff, 38, said the COVID-19 pandemic took a toll on him, forcing him to wind-up his business, an IT company he set up in 2016.
"My income as an IT engineer was severely affected due to the COVID-19 pandemic…business was bad  and with a heavy heart, at the end of 2019 I quit my job as an IT engineer and decided to venture into a new field.
"I want to make ice-cream and milk and coffee-based drinks. So, I learn the technique of making ice-cream through Youtube and also ask for tips from friends who also run a similar business," he said when met at  Glace Cafe in Pasir Pekan here.
He opened the cafe early this year with business partners Mohd Azhiim Razak, 34, and Muhd Ariff Fauzan Mohd Hanafi, 35.
Wan Mohd Azizul Solehin, who is married with two children, aged five and seven years, said he spent about RM2,000 to buy a used ice cream making machine and was only able to offer premium ice cream with various 'toppings' when the business first started.
"Apparently, it is not something easy for me who is used to dealing with computer systems to change to change to making ice cream. It was a real test of my patience," said the computer engineering graduate from Universiti Kuala Lumpur (UniKL).
He said because of the many competition, he decided to focus on producing ice-cream-based drink concoctions.
"Having worked abroad before, including in Japan, Thailand and the Philippines, it inspired me to produce various variations of milk and coffee-based ice cream drinks, which is considered 'street drinks' there," he added.
Wan Mohd Azizul Solehin said he has been able to come up with more than 65 types of drink concoctions at the cafe, which has a Korean concept and is opened every day from noon to 9 pm.
"The popular ones are the Fantasy Glace, Starry Cheese, Biscoff Cheese, BubbleGum Marshmellow, Matcha Apple and Tutti Fruitti. The price is RM8 for the regular size and RM15 for the large size," he said.
A customer, Ummi Syakirah Che Hazaha, 21, from Kampung Binjai said she found out about the cafe on Instagram.
"It offers more than 65 types of  drink concoctions, which to me,  is something extraordinary. I think this is the only cafe in Kelantan that offers so many types of drinks, which are instaworthy to be uploaded on Instagram, " she added.
Sources: BERNAMA
Status of Implementation of Undi 18 Among Focus of Dewan Rakyat Tuesday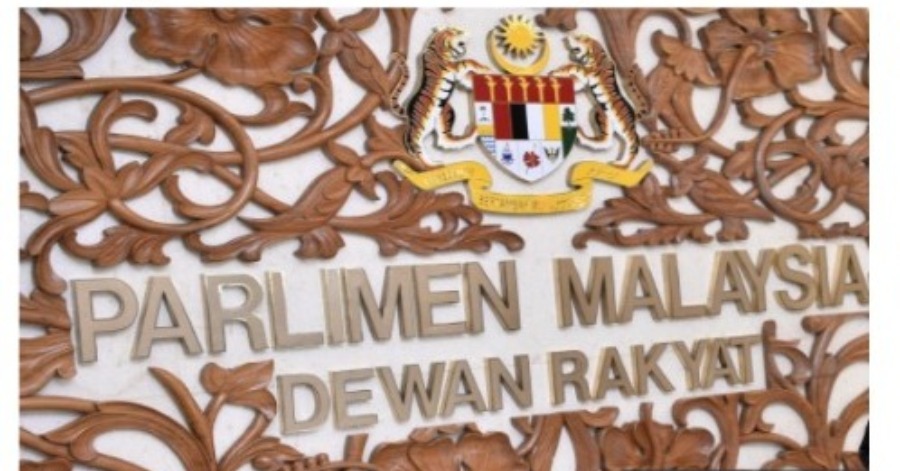 KUALA LUMPUR, Sept 21 — The status of the implementation of Undi 18, and steps to be taken by the government to implement the move, will be among the focus at today's Parliament sitting.
According to the Order Paper of the Dewan Rakyat, the matter will be raised during the oral question-and-answer session, by Gobind Singh Deo (PH-Puchong) who will pose the question to the Prime Minister.
Also during the oral question-and-answer session, Datuk Zakaria Mohd Edris (Bersatu-Libaran) is scheduled to ask the Minister of Science, Technology and Innovation to state the total expenditure on the immunisation programme nationwide, according to the vaccination centres (PPVs).
Meanwhile, Cha Kee Chin (PH-Rasah), during the Ministers' Question Time, will ask the Minister of Domestic Trade and Consumer Affairs, to state whether the ministry will reduce the price of the COVID-19 self-test kit in stages from the current RM19.90 ceiling price.
Today's Dewan Rakyat sitting will also resume the debate on the motion of thanks for the royal address.
The meeting of the Fourth Session of the 14th Parliament is the first under the government led by Prime Minister Datuk Seri Ismail Sabri Yaakob.
The current Dewan Rakyat will sit for 17 days, until Oct 12.
Sources: BERNAMA
Croc Sighted At Kampung Nagapas, Papar Captured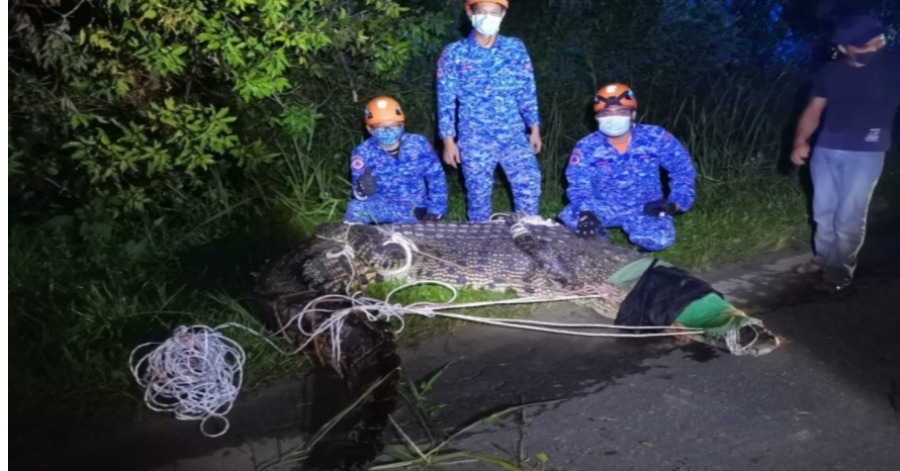 PAPAR, Sept 21  — A crocodile, measuring almost five metres long, which was sighted in Kampung Nagapas here recently, was captured by Civil Defence Force (APM) members  here, last night
Sabah APM in a statement said its personnel rushed to the scene soon after the agency was alerted of the discovery of the 700-kilogramme reptile at 7.30pm.
"The crocodile was finally captured at 9.05 pm with the help of villagers and handed over to the Sabah Wildlife Department," it said.
Earlier a 14-second video clip of the crocodile appearance in the middle of the road in Kampung Nagapas was shared on social media, raising fear among residents in the nearby areas.
Sources: BERNAMA