US Budgets US$180 Million Humanitarian Aid For Rohingya Refugees From Myanmar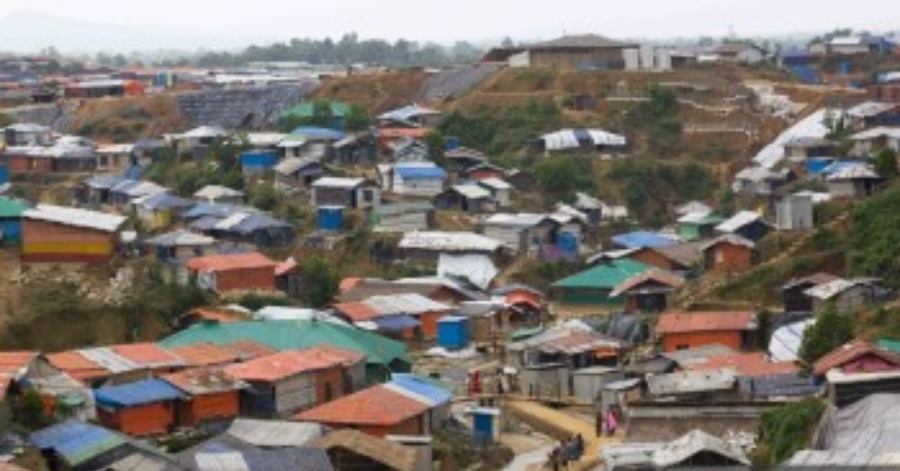 WASHINGTON, Sept 23 — The United States earmarked an additional US$180 million (US$1=RM4.19) to aid more than 700,000 Rohingya refugees from Myanmar, US State Department spokesman Ned Price said.
"With this new funding, our total humanitarian assistance for this response reaches more than US$1.5 billion since August 2017, when more than 740,000 Rohingya were forced to flee ethnic cleansing and other horrific atrocities and abuses in Burma's (Myanmar's) Rakhine State to safety in Cox's Bazar, Bangladesh," Sputnik reported, quoting Price as saying in a press release on Wednesday.
The total includes more than US$1.2 billion for programmes that allow US humanitarian partners to provide life-saving assistance to the nearly 900,000 Rohingya refugees in Bangladesh. It also provides support to more than 472,000 affected members of the local host community in Bangladesh, the release said.
US aid covers multiple realms, including education, food security, health, nutrition, protection, shelter, disaster response, water, sanitation and hygiene, the release added.
An 2017 offensive by Myanmar's military and affiliated militias forced more than 700,000 mainly Muslim Rohingya to flee to Bangladesh.
Price said many of those who led a February 2021 military coup in Myanmar are the same individuals responsible for the atrocities against Rohingya, as well as atrocities and other human rights abuses against members of other ethnic and religious minority groups.
The release included a US demand that Myanmar allow unfettered access to Rohingya and other ethnic groups that are displaced inside the country.
Sources: BERNAMA
School Rotation Method Aimed At Restoring Students' Morale – Radzi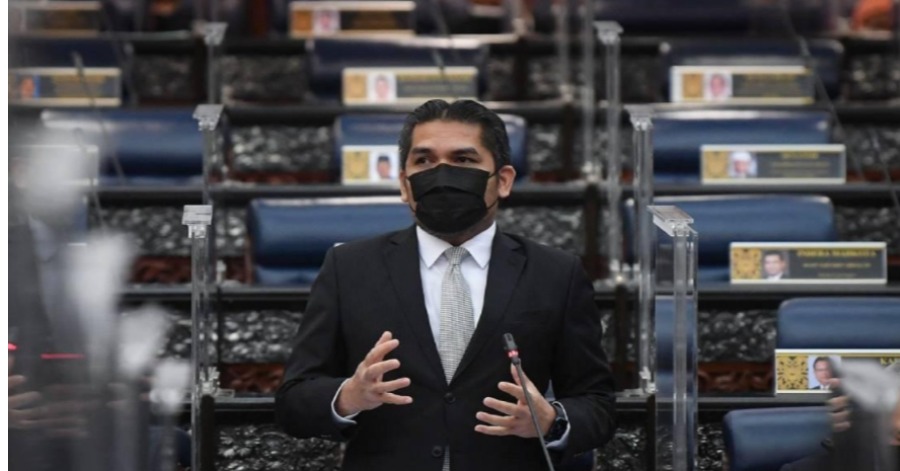 KUALA LUMPUR, Sept 23 –The implementation of the face-to-face classroom learning and home-based teaching and learning (PdPR) on a rotational basis, is aimed at restoring students' morale, said Senior Education Minister Datuk Radzi Jidin.
He said the move was following the difficult period faced by the country since 2020 which caused schools to be closed for a long period.
"We are aware that when schools reopened in March this year, parents and the community saw that the situation was safe but after school hours it was chaotic and there were problems of congestion.
"Subsequently, we sat to discuss on the best approach, especially taking into account the Delta variant, and came up with the idea of reducing the number of students by half," he told the Dewan Rakyat sitting here today.
He was responding to a supplementary question from Sim Tze Tzin (PH-Bayan Baru) on the details of the implementation of the rotational face-to-face classes and PdPR session during the Ministers' Question Time.
The Ministry of Education (MOE) had earlier informed that face-to-face schooling session based on a weekly rotation method would be able to limit the number of students in the classroom and help reduce the risk of COVID-19 infection in schools.
Radzi said this would also help teachers monitor compliance with standard operating procedures (SOPs) among students, as only 50 per cent would be present at a time.
Meanwhile, Radzi said the ministry would also provide a manual on the rotational learning and teaching (PdP) as a guide for headmasters, teachers, students, parents and guardians to ensure its smooth implementation when schools open from Oct 3.
Replying to a supplementary question from Datuk Seri Abdul Azeez Abdul Rahim (BN-Baling) on ​​the admission of students, especially from rural areas to fully residential school (SBP), Radzi said the entry would be based on the Special School Admission Assessment (PKSK) following the abolition of the Primary School Assessment Test (UPSR).
He said, apart from focusing on academic aspects, PKSK also takes into account the potential and abilities of students for admission to SBP.
Meanwhile, during the question-and-answer session, Education Deputy Minister II Datuk Mohamad Alamin informed that the MOE was formulating a comprehensive policy for the recruitment of students to SBP by giving priority to those with potential, among underprivileged families.
Sources: BERNAMA
Couples Required To Undergo COVID Screening Before Marriage Solemnisation In Penang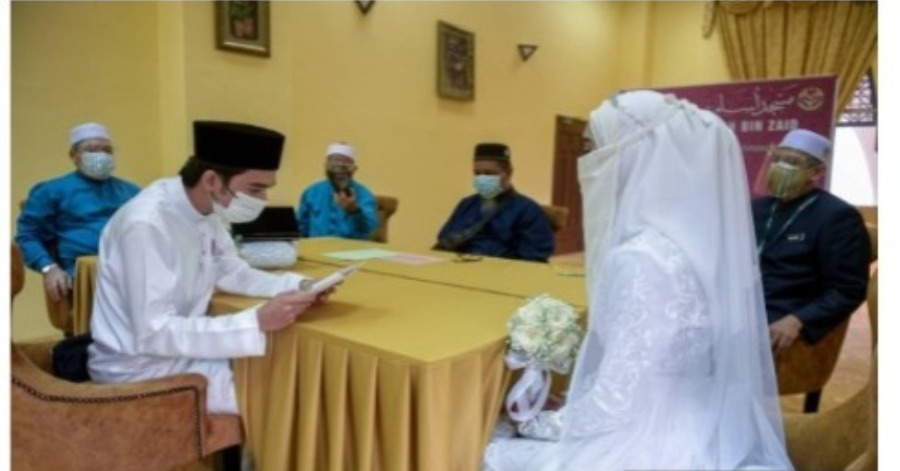 GEORGE TOWN,  Sept 23 — Couples planning to tie the knot in Penang are required to undergo COVID-19 screening prior to their marriage solemnisation, effective today.
Penang Islamic Religious Affairs Department director Datuk Mohd  Zakuan Zakaria said the screening requirement, which can also be done using the COVID-19 Self-Test Rapid Antigen Kit, also covers the wali (guardian of the bride) and the witnesses to prevent the spread of the virus.
"For the COVID-19 Antigen Rapid Test Kit, it needs to be done 30 minutes before the marriage solemnisation ceremony which is only allowed to be conducted at the District Religious Office and only couples with negative results will be allowed to proceed with the marriage solemnisation ceremony.
"For potential brides or bridegrooms who are from different districts or states, they must get permission from the police and if they cannot get the permit for inter-district or inter-state travel, they can appoint a representative to accept the marriage on their behalf," he said in a statement today.
He said the marriage solemnisation ceremony at the PAD will be conducted in strict compliance with standard operating procedures (SOP).
Only 10 couples would be married every day and for each ceremony only seven people, comprising the bride and groom, wali, witnesses, either parents of the groom and a photographer will be allowed to be present, he said, adding that the ceremony should not take more than 30 minutes.
On the pre-marriage course, Mohd Zakuan said it had been suspended and replaced with interviews where the couples could register  for the interview at the website emunakahat.penang.gov.com.
"Face-to-face family or domestic counselling service has also been suspended. It is now done online via email, and through telephone calls between 8.30 am and 4 pm on any working day," he added,
Sources: BERNAMA
IPC Shopping Centre Unites Communities To Support Communities By Sharing Citer-Citer IPC And Bringing Happiness To Homes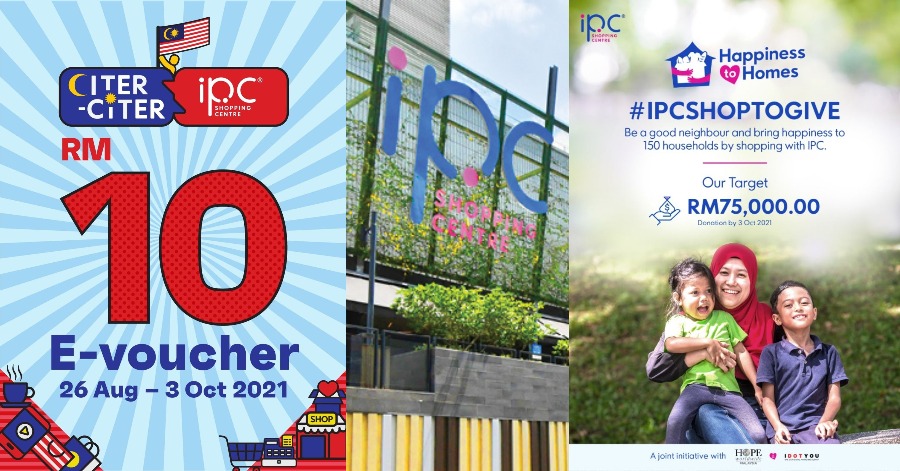 Kuala Lumpur, September 23, 2021 – In conjunction with the national day celebrations, IPC Shopping Centre unites the community to support families impacted by the pandemic through the Happiness to Homes campaign. In partnership with HOPE Worldwide Malaysia, this crowdfunding initiative encourages a collaborative spirit among tenants and the community to provide groceries, home essentials, and school supplies to 150 B40 families within the Klang Valley. To further spread the cheer, IPC Shopping Centre will also be celebrating its tenants and shoppers through the Citer-Citer IPC (Stories of IPC) initiative with exclusive sales and resilient tales of retailers in the Centre.
Staying true to its communal spirit, the neighbourhood shopping centre has adopted that Happiness to Homes campaign to commemorate this year's Merdeka and Malaysia Day celebrations with the aim to demonstrate its commitment in creating a better everyday life for all, even those within the underprivileged communities. With that, IPC Shopping Centre joined hands with its tenants, Ben's Independent Grocers, Harvey Norman, AEON Wellness, and Popular Bookstore to put together seven varieties of home essential kits which includes:
Food package for families of 2 to 5 at RM63.05 consisting of rice, cooking oil, chocolate malt drink, eggs, multipurpose flour, onions, and potatoes (Actual value: RM79.62)
Food package for families of 6 and above at RM111.65 consisting of rice, cooking oil, chocolate malt drink, eggs, bread, multipurpose flour, milk powder, assorted biscuits, onions, potatoes (Actual value: RM140.90)
Philips 1.5L electric kettle at RM110.00 (Actual value: RM168.00)
Khind gas stove at RM70.00 (Actual value: RM101.00)
Khind 1.8L rice cooker at RM100.00 (Actual value: RM138.00)
Rechargeable & portable disinfectant spray machine with 1 liter of disinfect solution at RM159.00 (Actual value: RM238.00)
School supplies package for 1 student at RM100.00 consisting of line and square exercise books, glue sticks, 2B pencils, ball pens, earphones, pencil case, watercolor pencils, non-woven bag (Actual value: RM136.80)
Members of the public can make their contribution to the cause by selecting their desired help package listed on the Happiness to Homes microsite. All proceeds will be channelled directly to HOPE Worldwide Malaysia and is eligible for tax exemption. At the end of the campaign, all items will be purchased from participating tenants at a special rate and distributed directly to the selected families.
Mark Tan, Marketing Manager of IPC Shopping Centre said, "This year's National Day themed 'Malaysia Prihatin' celebrates the true Malaysian Spirit. It honours all who have come together to help those who are confronted by the hardships of the pandemic, be it individuals, families, or even businesses. At IPC, we stand together with our fellow Malaysians in supporting those around us. The past year has not been the kindest to our tenants as many had to cease physical operations due to government orders. However, each of them continue to strive in adversity and even placed the community above themselves. Their embodiment of the Malaysian Spirit inspired us to introduce Citer-Citer IPC to share the stories of our tenants as Malaysian businesses for the Malaysian community. We hope that these stories that will be featured on our digital channels will speak to audiences on a personal level and drive them to support these businesses."
"To make an impact is a community effort. As we continue to serve our tenants and shoppers, we hope to create meaningful memories together by reaching out to the wider community in the Klang Valley. Through the Happiness to Homes campaign, we to bring a glimpse of hope to the homes of those in need," he added.
To further celebrate the collaborative spirit, IPC is also extending the happiness to tenants and shoppers through the Citer-Citer IPC Sales, rewarding shoppers with a RM10 Merdeka E-Voucher for every RM200 spent within any 2 receipts from now up till 3rd October 2021. More information on the offerings can be found at https://ipc.com.my/citer-citer.
IPC Shopping Centre's Happiness to Homes campaign will also be running from 16th September until 3rd October 2021. For more information or to contribute, please visit https://ipchappinesstohomes.com.