(Video) Are All Oranges The Same? Here's How To Differentiate Them!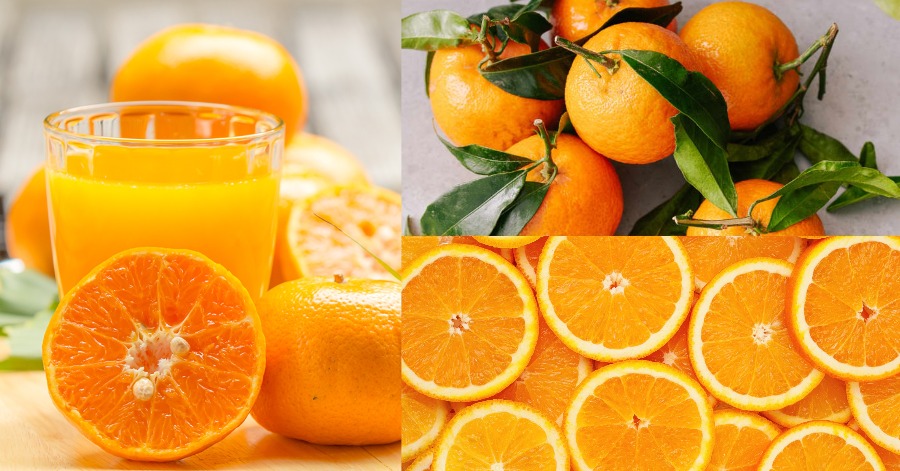 If all this while you thought all oranges are the same, then you're probably wrong! They may look the same, have the same colour and texture or maybe taste the same but no way they are the same.
There are so many names for small, round orange citrus fruits: tangerines, clementines, mandarins, satsumas, not to mention "cuties" and "sweeties." But how do you know which is which, what the differences are, and how can you tell them apart? We know them as oranges but there are different types of them. And here's a breakdown to make you see clearer.
Mandarin is the collective name for all easy-peeler type citrus fruit, which are assumed to have originated in north-east India or south-west China, despite the name being used on retail packaging. These kinds have a lot in common, such as a small to medium-sized fruit, a rind that peels away easily, sweetness, a distinct flavour, and popularity!
The Satsuma is a distinct and easily identifiable type of mandarin that is particularly popular in the United Kingdom. It is thought to have originated in Japan in three or four variants, including Okitsu and Mihowase. The rind is easy to peel off, the fruit is delicate, and the flavour is light with a wonderful tang and a hint of sweetness in the background. They're also quite juicy and have soft segments, which adds to their appeal. Satsumas are only available throughout the season because they do not store well, and there are just a few late-season types. As a result, between January/February and August/September, there are availability gaps.
Clementine is a sort of mandarin that includes several different Common Mandarin variations as well as a few Tangors and Tangelos, therefore it is a type of mandarin rather than a unique variety. Most common easy-peeler types have been referred to as clementines at some point, which is understandable given their likeness in the eyes of customers and the fact that their variations are usually minor until the late kinds hit the market. Except for a brief period in May/June when the Ortanique is the only available mandarin other than Satsumas, there are always certain types of clementines on sale. It would be inaccurate to compare an Ortanique to a clementine because it is far more difficult to peel.
Tangerine is a common term in North America for a variety of later kinds with deep colour and thin, rather tight rinds, such as Honey Tangerine. In the United Kingdom, the word is used more liberally, however it is mainly used to lesser-known clementines and hybrid kinds.
So now you know all about oranges! Despite the difference, they still give that citrusy flavour that is loved by many!
Sources: Weird Explorer, S&J Mandarin Grove , Good Fruit Guide
(Video) Legend of Supirak Island, Mother's Curse Towards Her Ungrateful Son
Supirak Island is definitely one of the best and also very interesting attractions ever existed in Pitas apart from all the floating coral bars. According to legend, this particular island which is shaped like a big ship is based on the legend of Supirak who is a lady from a village in Pitas that cursed her ungrateful son. The rock formation can be seen as a ship and aboard the rock ship, one could see all the other objects that resemble people, tables, and also other equipment.
This Supirak Island is about 1 hour 30 minutes from Kg. Malubang and about 15 minutes by Boat. If the name is an island, there must be a connection towards any story even though the story of the legend is based on a true story and then added by the entertainer to beautify the story. In addition, this Supirak Island is also known as the Island of Sorrow.
According to the story, there lived a couple of long time ago. The man was a fisherman who went missing in a fishing trip and had left behind his own pregnant housewife named Supirak. She gave birth to Si Ragam, a boy who grew up as a responsible and also hardworking man who really cared about his mother. He had built a small hut for both on the seaside Torong Puteh. To the mother that is Supirak, Ragam means everything to her. She really loves her only son.
One fine day, a ship docked at Torong Puteh to be resupplied. Being ambitious, Si Ragam had asked for his mother's permission to work on-board for better prospects. He also promised Supirak that he would return home one day. Before he left, his mother took a strand of his hair as a keepsake that he will come back home to his beloved mother.
Due to his diligence and intelligence, Si Ragam became the captain of the ship. A few years later, his ship landed on an island called Pulau Intan. He met the king in Istana Bahkiah with his merchant boss. During the visit, Si Ragam fell in love with the princess, Dayang Dundunai, and married her months later. One day Si Ragam was on a voyage with his wife and parked his ship at Torong Puteh. The villagers were so excited when they recognized Si Ragam. They held a big party to welcome him. Supirak was so happy when everyone told her that her beloved son was back.
She boarded the ship to meet her son. Unfortunately, seeing Supirak in ragged clothes, Si Ragam was too ashamed of acknowledging her as his mother in front of his royal wife, and he disowned Supirak and chased her out of the ship. Devastated and disheartened, Supirak rowed back to the shore. She was then mocked by the villagers. In deep resentment, Supirak took out Si Ragam's hair and cursed her son. Suddenly, a heavy storm came to rock the ship. Si Ragam regretted his wrongdoing and cried aloud begging for forgiveness. It was too late too little. The ship and its occupants turned into stone.
Sources: TikTok Ervi, iloveborneo.my.
(Video) Will Give You Major Goosebumps! Top 3 Horror Movies To Watch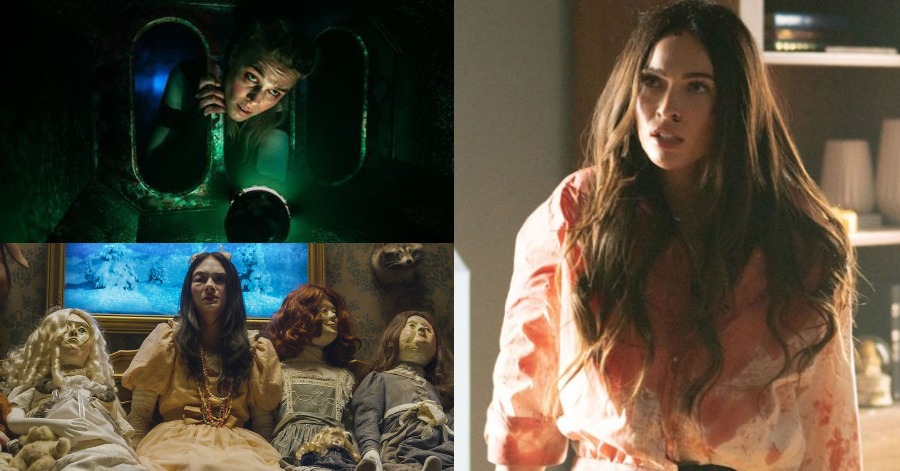 According to a study, many findings have proven that people all over the world watch horror movies for three main reasons and that are tension, relevance, and also unrealism. For some people, watching horror movies can also be an entire experience due to the mystery and the shock presented in the movies. Horror movies really could tap into our own primal fears, such as the fear of contamination and also the fear of being eaten to name a few. That is so scary.
Because of that, more and more horror movies have been produced for people to enjoy. Out of all the horror movies that have been produced, there is no denying that some of them are not as scary as they claimed to be and that could be huge downturn for horror movie fans. Worry not because these are top 3 horror movies that are worthy to watch.
1) Meander (2021)
Posted on the 6th of July 2021 by Roger Moore, the movie Meander is actually a tense torture parable about a tormented soul further tormented and tortured when she's kidnapped and held hostage in the most elaborate hamster-maze ever conceived. It follows a woman gets locked in a series of bizarre tubes filled with dangerous traps.
2) Till Death (2021)
Till Death is a 2021 American horror thriller action film directed by S.K. Dale in his directorial debut, from a screenplay by Jason Carvey. It stars Megan Fox, Callan Mulvey, Eoin Macken, Aml Ameen, and Jack Roth. Till Death was released in the United States by Screen Media Films in a limited amount of theaters on July 2, 2021, and was simultaneously released on video on demand.
3) Ghostland (2018)
Ghostland is a 2018 horror film written and directed by Pascal Laugier. It follows sixteen years after a traumatic event, a mother and two daughters reunite at the house where it happened. But soon their reunion starts to take a bizarre turn.
Sources: Meander, Till Death, Ghostland.
(Video) Known As 'Dark Tourism' In Sabah, The Mysterious 'Agnes Keith House'
Agnes Keith House is actually one of the historic house museums that is located specifically in Sandakan, Sabah, Malaysia. The particular museum is named after Agnes Newton Keith who is an American author known for her three autobiographical accounts of life in British North Borneo. It will be developed as a "Dark Tourism" product.
The house has been restored and turned into a heritage house since the restoration works in the year of 2004. The house provides insights to life during the administration of British North Borneo and is furnished with reproduction of colonial furniture and also antiques. A gallery on the first floor tells the story of Agnes, her books and her family.
It definitely requires some level of courage to visit this mysterious house, so those with a weak heart better not partake in such an activity. According to her third book, White Man Returns, Agnes shared her experience living in the house. Agnes is reportedly happy with the home, although there were some mysterious incidents of note that had happened throughout her stay in the house when Agnes every day saw a tall unrecognizable female figure apparition. At one event she saw the apparition with family, saying goodbye to her husband and taking her own baby before returning to the road in front of the house with body keep moving forward while her head managed to keep straight looking over behind towards Agnes position. After the couple finally left Sabah, many other occupants and guests have claimed to continue seeing the apparition in the house.  
The same horror experienced earlier by Agnes also felt by the next house owner following Agnes return to the United States, a new female owner named Rosemary living in the house from 1955 to 1967, the wife of G L Carson while sleeping alone in the house awaken by the sounds of a room door located at the end of the house being closed several times in early dawn and hearing footsteps that getting louder moving towards her room before shockingly saw an unrecognizable female apparition suddenly appeared at the end of her bed with eyes staring at her when she began to open her own eyes that causing her to have quickly fainted. Another incident involving a housemaid who working in the house from 1967 to 1968 saw a similar female apparition standing in the house stairs.
Sources: YouTube Kenneth Jackson Singli.