(Video) Get To Know The Difference Between Dinar And Dirham!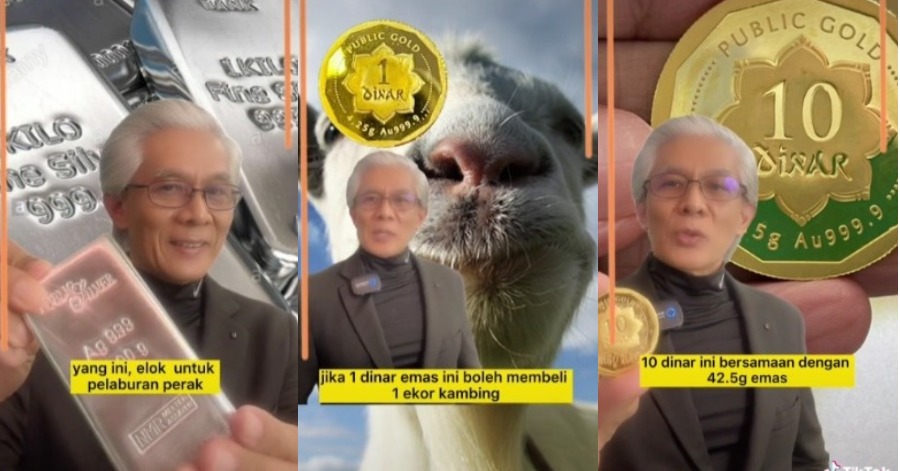 Awareness of the importance of dinar and dirham has begun to spread to the Islamic world. It's just that the awareness is still not complete. Probably because people are still 'afraid' to buy gold and silver. They are afraid to preserve Islamic law because to buy gold and silver, of course, requires large capital. But strangely, our society is not afraid to invest in stocks (capitalist stocks) whose legal status we know is illegal.
There are still some people who are confused about Dinar and Dirham. Here are some significant differences between it:
Dinar is gold whereas Dirham is bronze
Dinar and Dirham are real currencies
Can be used as a dowry, gift, collection, and so on
10 dinar is equivalent to 42.5g gold while 10 dirham is equivalent to 29.75g bronze
With 1 dinar, you can buy 1 goat but with 1 dirham you can buy 1 chicken
Dinar is good for investment purposes while Dirham is best kept as a collection
The use of Dinar allows for more accurate payment of zakat
The rising price of gold every year will add value to the wealth of Dinar depositors
Inflation proof. It is better to keep Dinar and Dirham (which have value in the eyes of the sharia and in the world) than to keep paper money.
Sources: TikTok Azman Bilaji , Dinar Matawang Sunnah
(Video) Strange Things Malaysian Soldiers Did During World War II!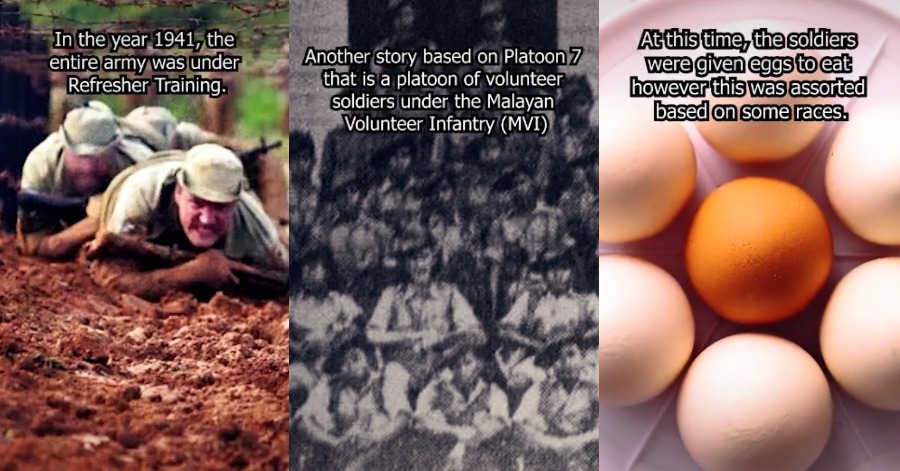 World War II was a global war that lasted from 1939 to 1945. It involved the vast majority of the world's countries including all of the great powers, forming two opposing military alliances that are the Allies and the Axis powers. In a total war directly involving more than 100 million personnel from more than 30 countries, the major participants had threw their entire economic, industrial, and scientific capabilities behind the war effort, blurring the distinction between civilian and military resources. World War II was by far the deadliest conflict in human history.
The Japanese occupied Malaya in World War II. Japanese forces attacked Singapore on December 10, 1941, and by February 15, 1941, the Japanese occupied the Malay Peninsula and Singapore. Under Japanese occupation, ethnic tensions between Malays and Chinese crystallized because Malays filled many administrative positions while the Chinese were treated harshly for their resistance activities and for supporting China's war of resistance against the Japanese in the 1930s. For those who do not know, these are weird things Malaysian WW2 soldiers did.
During that time, Platoon 7 is a platoon of volunteer soldiers under the Malayan Volunteer Infantry (MVI). In the year 1941, the entire army was under Refresher Training. At this time, the soldiers were given eggs to eat however this was assorted based on some races. The Malays were given duck eggs while the other races were given chicken eggs. An unsatisfied soldier known as Private Muhd. Judin started a boycott by refusing to eat the duck eggs which grew among the Malay men. This was when something unexpected happened. All the Malay soldiers went on a food fight by throwing duck eggs everywhere. The matter was brought up to a Major before reaching out to the Sultan of Perak who was able to convince the dissatisfied men to be at peace with duck eggs.
Another story based on Platoon 7 that is a platoon of volunteer soldiers under the Malayan Volunteer Infantry (MVI). In 1941, the Japanese advanced into Malaya having Platoon 7 scattered across Perak. The British had been defeated with additional rumors of Japanese spies that infiltrated the North of Perak that increased the nerves of the Malayan soldiers. Their sleeping hours grew shorter, uniforms were told to be worn at all times to be ready for action at any time. On one night, the entire barracks had awoken to gunfire. Apparently, Private Abu Bakar bin Alang Mohd had accidentally fired his gun while asleep that hit a soldier's bed and a water bottle. Fortunately, the bed of Private Mohd Tahir was empty as he was not on it. Both soldiers went to trial in military court for their recklessness.
Sources: TikTok Wise Defies.
(Video) Know This! Actors Who Played The Hero And The Villain In The Same Movie!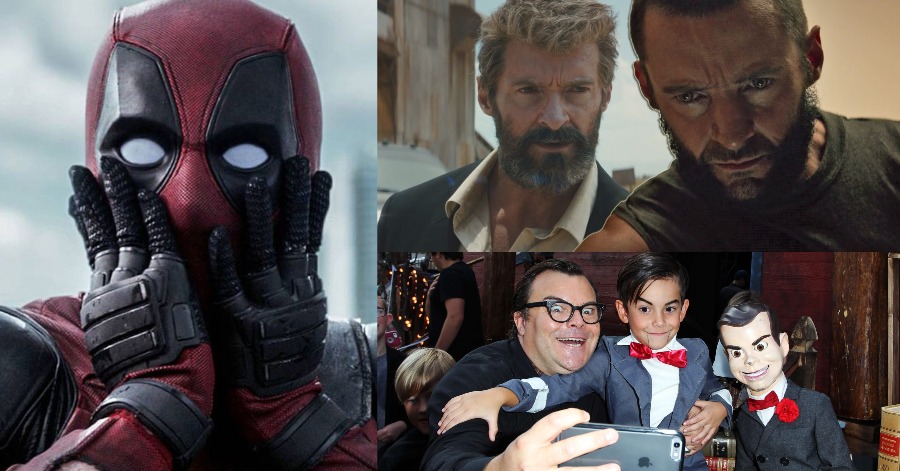 Many actors have performed multiple roles in films over the years, and sometimes the actors wind up playing both the hero and the villain. The performers portray dual parts for a variety of reasons, including extending their screen skills, adding comic elements, or tying something into the role they are playing.
In rare circumstances, the actor and villain may appear to be the same, necessitating the performer's ability to portray both roles. Here are 9 tops actors who played both hero and villain roles in the same movie.
1. Ryan Reynolds (Deadpool/Juggernaut)
After a few tries, Ryan finally found his defining superhero character in the form of Deadpool. In Deadpool 2, Ryan not only returns as the wise talking mercenary but he also played the role of the massive Juggernaut. By using motion capture technology, the Juggernaut has a huge impact. Ryan also extended his performances to the post-credits where he plays the evil X-Men Origin: Wolverine version of Deadpool and played himself.
2. Hugh Jackman (Logan/X-24)
Hugh Jackman is best recognized for his role as Wolverine in the X-Men film franchise. Jackman returns to the role in Logan, although at a different point in the character's life. Logan has entirely abandoned his role as a hero in the film, preferring to focus on Charles Xavier and ensuring that he does not have any more unintentionally destructive outbursts.
X-24 is a Logan clone. X-24 is significantly younger and consequently more strong than Logan because he is a recently made clone. Because of his youth and complete lack of moral compass, X-24 Logan, unfortunately, is among those who have died. Jackman also discussed how he distinguished the two personas and discussed the tiny physical variations, such as how he changed the bridge of his nose and wore lenses to portray X-24.
3. Mike Myers (Austin Powers/ Dr. Evil)
Austin Powers is a 1960s superspy who is cryogenically frozen and resurrected in the 1990s to fight Dr. Evil's rebirth. Powers has a heavy British accent and comes across as a fumbling moron.
Dr. Evil is a supervillain from the 1960s who tries to cause chaos in the modern world. The only thing Powers and Dr. Evil have in common is that they're both idiots, but they're physically quite different. Dr. Evil wears a grey suit and has a bald head; he has a habit of making ridiculous gestures and lashing out at those around him.
4. Benedict Cumberbatch (Stephen Strange/Dormammu
Stephen Strange is a surgeon who, due to an accident, loses his capacity to perform surgery and dedicates his life to regaining control of his hands. He meets a mystic known as the Ancient One throughout his travels and learns to harness magical skills from her teachings, eventually becoming the Sorcerer Supreme of Earth. For the villain, Dormammu, it was Cumberbatch's idea to play Dormammu since he thought the character should be a dark reflection of Strange and he did the facial motion capture as well as the voice of the villain character.
5. Jack Black (RL Stein/Slappy)
Fans got to watch Jack play real-life goosebumps author RL Stein in Goosebumps, but you might not have seen some of the nasty characters Jack played in the film unless you read the whole film credits.
Then there's Slappy, the living dummy doll who serves as the film's major antagonist. The dummy's voice is provided by Jack. He was also a part of the Invisible Boy.
6. Eddie Murphy (Pluto Nash/Rex Crater)
Eddie Murphy is known for his ability to play multiple roles in the same films.
One of the main mysteries included in one of the worst movie office disasters of all time is Murphy's character (Pluto Nash) trying to figure out the true identity of Rex Crater in The Adventures of Pluto Nash, who turns out to be Nash's clone and also played by Murphy in the film.
7. Christopher Reeve (Superman/Evil Superman)
Christopher Reeve will always be remembered as one of the most famous Superman actors. The characters have a strong moral code and will go to any length to save the day. That is, until a wicked Superman I created in Superman 3 splits in half. What do we get when we put a good Clark Kent up against a bad Superman? A fight for the ages. Christopher's scowl and accent as the villainous Superman could only have originated from the 1980s.
8. George Lopez (Mr.Electric/Mr. Electridad)
One evil character in The Adventures of Sharkboy and Lavagirl is the evil Mr.Electric played by George. Mr.Electric is attempting to change Planet Drool into a completely evil and corrupted place. In Max's real world, George also plays Max's teacher, Mr. Electridad, who helps the classroom when the dream world mixes with the real world.
9. Mel Brooks (President Skroob/Yogurt)
Mel Brooks is a comedic genius who not only directs and creates great parody films but also appears in them as a character. In Spaceballs, Brooks plays the evil President Skroob, who enlists the help of the Black Helmet. Emperor Palpatine from the first Star Wars trilogy is mocked by Skroob. Another character that he play was Yogurt, a wise and powerful keeper of the Schwartz. He is a parody of Yoda.
Sources: Screen Rant, Ranker
(Video) So Amazed With These! Early Malay Kingdom Before 15th Century!
The Malay Kingdom was a classical Buddhist kingdom located in Southeast Asia. The primary sources for much of the information on the kingdom are the New History of the Tang, and the memoirs of the Chinese Buddhist monk Yijing who visited in 671, and the state was 'absorbed' by Srivijaya by 692, but had 'broken away' by the end of the twelfth century according to Chao Jukua. The exact location of the kingdom is the subject of study among a lot of historians. One theory is that the kingdom was established around present-day Jambi in Sumatra, Indonesia.
That is what people would always know when talking about the Malay Kingdom. The truth is, there are already numerous different Malay Kingdoms. According to a posted video on TikTok by a user that goes by the name Vague that went viral, there are already a lot of known the Malay Kingdom before the 15th century. These are stated kingdoms.
1) 2nd Century – Langkasuka
Langkasuka was an ancient Malay Hindu-Buddhist kingdom located in the Malay Peninsula. The name is Sanskrit in origin, it is thought to be a combination of langkha for 'resplendent land' –sukkha for 'bliss'. The kingdom, along with Old Kedah, is probably among the earliest kingdoms founded on the Malay Peninsula. The exact location of the kingdom is of some debate, but archaeological discoveries at Yarang near Pattani, Thailand suggest a probable location. The kingdom is believed to have been founded in the 2nd century.
2) 5th Century – Kedah Tua
Kedah Tua was one of the famous early kingdoms located in the Malay Peninsula. It is also known as Kataha, Kadaram, Sai, Kalah, Kalah Bar and Kalagram. According to the records of I-Tsing from China, the Kedah Tua kingdom is also referred to as Cheh-Cha or Chiecha in Chinese records.
3) 6th Century – Chih Tu
Chi Tu was an ancient kingdom mentioned in the history of China. The Sui Dynasty annals describe an advanced kingdom called Chi Tu in 607 when Chang Chun was sent as an ambassador there. The location of Chi Tu was disputed, proposals for its location include areas in the states of Kelantan or Pahang in Malaysia, or in Songkhla and Pattani Province of southern Thailand.
4) 6th Century – Gangga Nagara
Gangga Nagara is believed to be a lost semi-legendary Malay-Hindu kingdom mentioned in the Malay Annals that covered present-day Beruas, Dinding, and Manjung in the state of Perak, Malaysia with Raja Gangga Shah Johan as one of its kings. Researchers believe that the kingdom was centered at Beruas and it collapsed after an attack by King Rajendra Chola I of Coromandel, South India, between 1025 and 1026.
5) 10th Century – Santubong
The Santubong Kingdom did exist. This could be supported by the artifacts that were found in that area. Some of the artifacts found in this area are golden stones which are evidence found by James Brooke that may prove that Indians from India may have lived there, thousands of pieces of Chinese ceramics which are collected by the Sarawak Museum in 1914, and 40,000 tonnes of iron. A closer look at these artifacts brought historians to a conclusion that Santubong may have existed since the 7th century and has remained in power till the 10th or 14th century. As a matter of fact, historians also concluded that Santubong may have been a port city when they discovered iron there. These natural resources that Santubong had managed to catch Majapahit's attention and this pretty much caused the Santubong kingdom to be conquered by the Majapahit kingdom.
6) 15th Century – Beruas
Research on the Beruas kingdom was first conducted by Colonel James Low in 1840 and a century later by H.G. Quaritch-Wales. According to the Museum and Anti-quities Department, both researchers agreed that the Beruas kingdom existed but could not ascertain the exact site. For years, villagers had unearthed artifacts, including tombstones with inscriptions, that indicated that Beruas could have been the starting point for the spread of Islam in Peninsular Malaysia. Artifacts on display include a 128kg cannon, swords, kris, coins, tin ingots, pottery from the Ming Dynasty and various eras, and large jars. The kingdom was said to be on a hill with its rear side facing a valley.
Sources: TikTok Vague.