(Video) Horror Lovers! These 5 Scary Games Based On True Stories!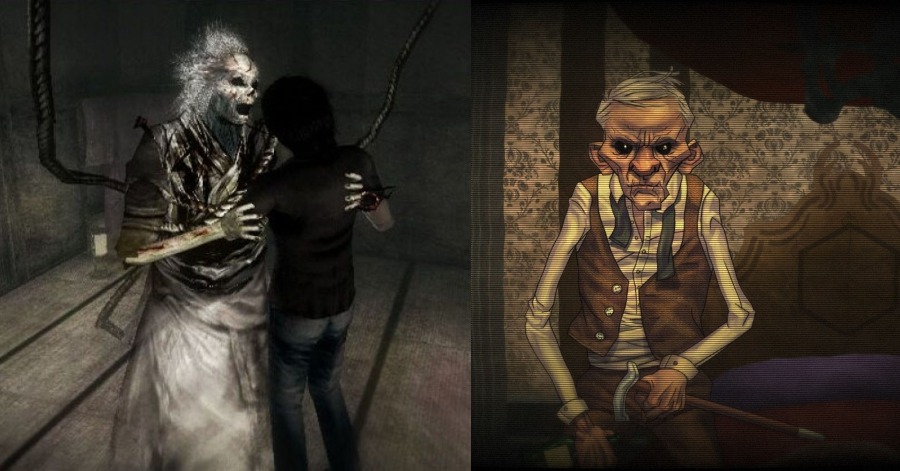 A scary game is a video game genre centered on scary fiction and typically designed to scare the player. Unlike most other video game genres, which are classified by their gameplay, scary games are nearly always based on narrative or visual presentation and use a variety of gameplay types. One thing that makes them even more terrifying would be if the games are solely based on true stories that happened in real life. Talk about a really twisted plot in video games.
These video games are quite interesting to be played but every time we remembered that they were based on true stories, it does make the players feel some type of way because the experiences that we face in the video games might happen again. But for horror lovers, these are nothing for them. So, these are 5 scary games based on true stories.
1) Fatal Frame
Paranormal horror game Fatal Frame sets investigative sister, Miku Hinasaki, to Himuro Mansion to find her missing brother, who has mysteriously disappeared after visiting an alleged haunted mansion to look for his folklorist mentor. The Himuro Mansion does exist in Japan and is considered to be the location of one of the greatest mass murders in the country's history, seven people allegedly found dead from eerie occult rituals. One of the rituals purportedly carried out there was known as the "Strangling Ritual," in which a young girl would have ropes attached to her limbs, only to have them stretched apart and ripped off of her, in order to seal off evil spirits from the house.
2) Stairs
Swedish psychological survival horror game, Stairs, has you play as an investigative journalist who, seeking a new story, decides to explore the bizarre and unexplained disappearance of three missing persons in the nearby vicinity. The game is said to have taken inspiration from the Donner Party incident as well as the murders of Ed Gein as you explore an abandoned factory and much more.
3) Sherlock Holmes vs Jack the Ripper
Playing as either Sherlock Holmes or Dr. John Watson, you investigate murders in Victorian England, crimes thought to be committed by real-life serial killer, Jack the Ripper. Actual victims of Jack the Ripper appear in the game, such as Annie Chapman, who was found dead, throat slit wide apart. While Sherlock Holmes may be fictional, Jack the Ripper's real-life DNA holds this game together.
4) Masochisia
Atmospheric, point-and-click adventure game, Masochisia has you play as a killer this time, a young Albert Fish to be precise. Known to have killed, molested, and even cannibalized countless children in the early 1900s, Fish was eventually caught by police in New York City and thankfully sent to the electric chair to cook for good in 1936. Masochisia, however, explores childhood psyche and mental illness, rather than focusing just on blood and gore. Seemingly choice-driven gameplay, yet woven into themes of fate, give this game an incredibly unique taste among the sub-genre.
5) Lizzie Borden: The PC Game
This upcoming game first-person adventure game draws its influence from Lizzie Borden, who, in 1892, allegedly murdered her father and stepfather with an ax in their family home. Although she was tried and eventually acquitted of the murders, speculation to this day maintains she did indeed commit the crimes. The game is still in early development, but the gameplay footage shows that you do get to play in and around the same family home the horrific crimes were committed to.
Sources: Fatal Frame, Stairs, Sherlock Holmes vs Jack the Ripper, Masochisia, New Lizzie Borden PC Game.
Budget 2022: Auto Sector Expects Initiatives To Strengthen EV, Green Mobility Ecosystems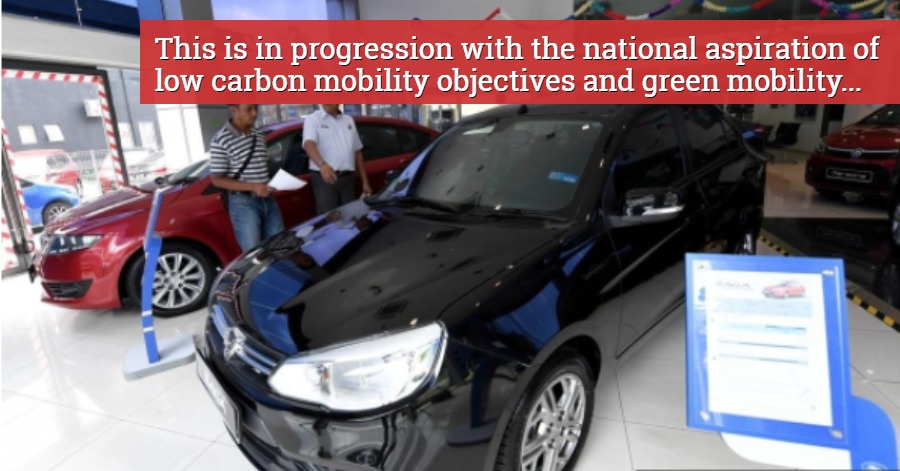 KUALA LUMPUR, Oct 19 — Automotive players expect the initiatives to strengthen the local electric vehicle (EV) industry and green technology ecosystems will be announced in the upcoming Budget 2022.
This is in progression with the national aspiration of low carbon mobility objectives and green mobility agenda as spelt out in the 12th Malaysian Plan (12MP) unveiled last month.
Volkswagen Passenger Cars Malaysia (VPCM) managing director Erik Winter said the group is encouraged by the government's ambition as envisaged in the 12MP to enhance electro mobility (e-mobility).
"Malaysia should not lose out on the opportunities that EVs can bring, so we hope the government will allocate funding in Budget 2022 in developing an e-mobility roadmap for Malaysia.
"We need to look into creating a holistic EV ecosystem, expanding proper infrastructures, introducing tax incentives for both businesses and customers, and more. We at VPCM are always ready to support the government with industry insights and knowledge wherever needed," he told Bernama.
Winter said the government's ambition in the 12MP to enhance e-mobility is a crucial step for the country to become a low-carbon nation, and that the shift is already happening globally where EVs are quickly becoming the norm.
Honda Malaysia Sdn Bhd president and chief operating officer Sarly Adle Sarkum said Honda was the pioneer in introducing hybrid technology to the Malaysian market in line with the government's effort to promote and develop green technology.
"With this, we appreciate if the government can encourage various green technology policies and incentives to promote green technology among automotive players in the industry," he said.
Sarly said Honda Malaysia is also appreciative of the government's effort to extend the sales tax exemption until December 2021 and hopes an extension will be announced in the budget.
"We hope the government would consider to further extend the sales tax exemption up until June 2022, as we believe it will help many Malaysians purchase cars with extra savings and at the same time boosting the automotive industry," he added.
Meanwhile, the Federation of Motor and Credit Companies Association of Malaysia (FMCCAM) is wishing for government grants and soft loans for its members in the national budget.
President Datuk Tony Khor said FMCCAM's digital initiative called ezAuto, which aims to transform the used car industry, still lacks further development to cater for the ever changing requirements of the industry.
"During the Movement Control Order (MCO) and Conditional MCO, the ezAuto contactless transaction platform provided free used car trading and bidding services to more than 700 small, medium and micro used car dealers. We would like the government to support and provide some grants in order for us to enhance and introduce new digital features to the online platform.
Khor, who has been with the industry for over 30 years, manages over 4,500 registered dealers under the FMCCAM umbrella, shared that some of the members, who were facing severe hardship in sustaining their businesses due to the pandemic, were in dire need of help to survive.
"We hope the government can provide soft business loans to our members in order for them to ride through these tough periods and sustain until the economy picks up again in the near future," he added.
Sources: BERNAMA
(Video) Difference That Men Should Know Between 'Slim Fit Denim' And 'Skinny Jeans'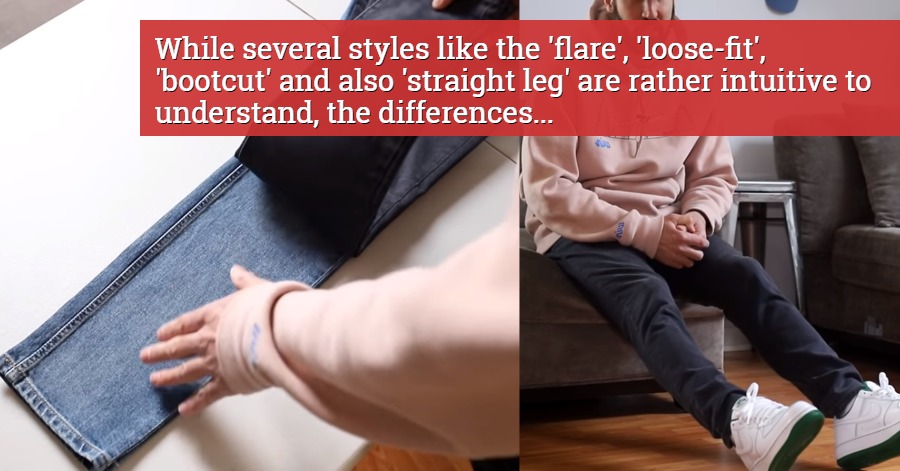 Difference types of pants available nowadays sometimes could make a lot of people in this whole wide world feel so confused about which one to use. One example type of pants would be the denim options. It seems that there are as many denim options available to choose from out there as men who wear them. While several styles like the 'flare', 'loose-fit', 'bootcut' and also 'straight leg' are rather intuitive to understand, the differences between 'slim fit denim' and the 'skinny jeans' are a little more nuanced. There are actually a lot of differences to understand between them.
In their most basic description, slim fit denim is cut similarly to jeans that are straight fit. Featuring a narrower leg opening, slim fit jeans are meant to follow the natural tapering line from hip to ankle. Skinny jeans make a bolder fashion statement than slim fit jeans do. Their cut obviously is extremely snug and also narrows from hip to ankle.
Slim Fit
Most of us are confused about the slim fit meaning. Skinny guys generally prefer slim fit jeans as it helps give shape to their legs. It has a tight fit with a tapered leg opening. These are generally preferred by skinny people who look for comfort yet style. As compared to skin-fit jeans, these give you more space around the thighs and are an ideal mix of both comfort and style. These often look good with slim-fit shirts and tees.
Skinny Fit
People aren't aware of the meaning of skinny. Skinny jeans mean skinny from the waist till the ankle. These don't offer a lot of mobility and are generally worn as a style statement. These aren't suitable for thicker guys, as they can be too tight. Even though many people suggest skinny guys to wear oversized clothes to balance out their frame, jeans should always be chosen according to the body. These will definitely make you look classy.
Sources: YouTube Eddie Win.
(Video) Fascinating Women Entertainers In Japan, The True Story of 'Geisha'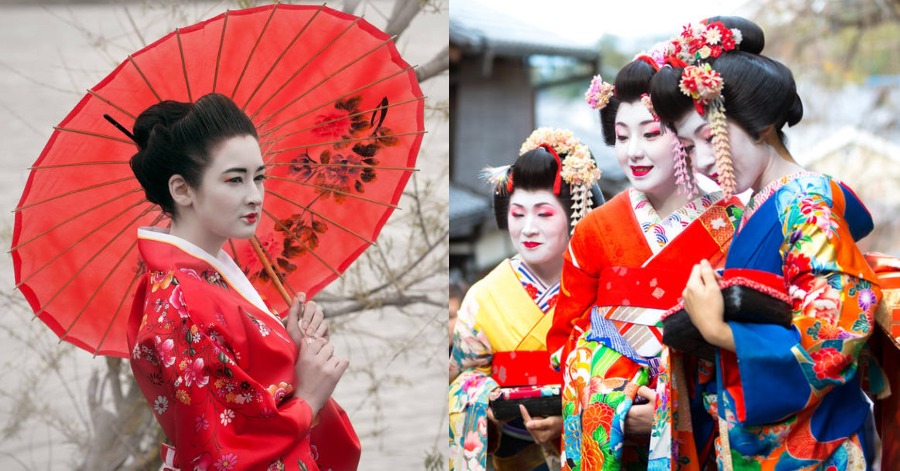 Geisha, which translates to English as 'performing artist' is actually a high-class professional and traditional female entertainer in Japan trained in various forms of art. Geishas are hired to attend to guests who are traditionally male during banquets, meals, parties, and other occasions as they demonstrate their skills through various ways such as dancing to a tune played with a shamisen which is a Japanese stringed instrument, initiating games, doing art of conversation, etc. Geishas started to appear in the pleasure quarters of Japan before the turn of the 18th century but one interesting fact that you must know is that the first geishas were actually men and they are called taikomochi.
The original role of geisha was as an assistant to the oiran, a high-class and every expensive Japanese courtesan who resided in the pleasure quarters of Edo, Kyoto, and also other major cities in the Edo Period. As most of the courtesans feared geisha stealing their customers, regulations at the time forbade geisha from forming personal relations with customers. In fact, they were not even allowed to sit near guests. However, patrons visiting the courtesans gradually began to gravitate towards the less expensive and much more socially accessible geisha.
In Kyoto, fully-fledged geisha are known as geiko. A maiko is a young lady training to become a geiko, usually between the ages of 15-20. She will train for five years in order to call herself geiko. Tea ceremony, flower arranging, traditional dancing and singing, and musical instruments like the shamisen are just a few of the skills she must learn. After becoming a geisha, her work is never done. She will continue to take classes and practice to hone her skills whenever she is free. Today, Kyoto geiko or geisha are still the most expensive and highly sought-after of all geisha.
These days, many geisha and okiya, much like everything else, have adapted to change with the times. While it is still true that the most exclusive geisha will only entertain guests who have been introduced through an established patron, many other okiya have opened themselves to a whole new class of customers. Okiya like Yoshinoya in Tokyo have gone online to share their craft; they even allow English visitors to book a dinner with a bilingual geisha.
Sources: YouTube See U In History/Mythology.