(Video) Need To Know! The Meaning of Pandemic, Epidemic And Endemic!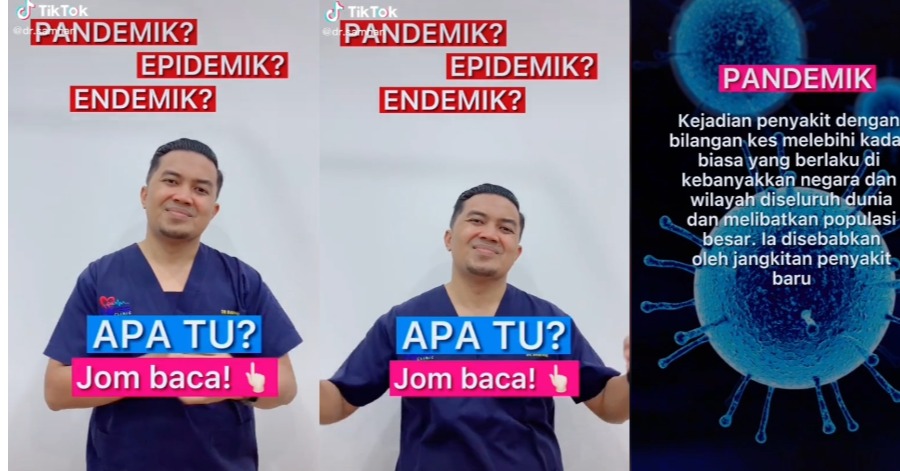 Though they're frequently used interchangeably, not all infectious illness words are created equal. Even medical professionals have difficulty distinguishing between the terms "pandemic," "epidemic," and "endemic." This is because each term's definition is flexible and evolves over time as illnesses become more or less prevalent.
While exact definitions aren't required for everyday use, understanding the differences can help you better comprehend public health news and proper public health actions.
Here's how to differentiate them:
1. Pandemic- When the spread of disease is rapid, it is declared a pandemic. This means that the pace of growth soars, and cases develop faster each day than the day before. The virus has nothing to do with virology, population immunity, or illness severity when it is proclaimed a pandemic. It denotes that a virus has spread across a large region, impacting several nations and populations.
2. Epidemic- An epidemic is defined as a sudden spike in the number of illness cases in a certain location. It is not necessary for an epidemic illness to be infectious. Epidemics are diseases or other health-related behaviors that occur at rates that are clearly higher than expected in a community or region.
3. Endemic- An endemic is a disease epidemic that is persistent yet restricted to a certain geographic area. As a result, the disease's spread and rates can be predicted.
Sources: TikTok Dr Samhan
(Video) Need Strong Heart And Will, 5 Principles To Be 'Special Ed' Teachers
For those who might not know, a special education teacher is actually someone who works with children and also youths who have a variety of disabilities. Children with special needs require unique instruction by specially trained professionals to help them achieve their highest potential and also strive to progress beyond their limitations. Special education teachers are usually patient, understanding educators dedicated to giving each individual student the tools and guidance needed to help them maximize success. Basically, they usually got have a strong heart and will to do it.
Their job is primarily teaching them life skills and also basic literacy. For new special education teachers, they might need some motivation and also advice for them to really normalize how to be great special education teachers. According to a posted TikTok video that went viral, these are 5 easy principles to have for special education teachers.
The following 5 principles form the foundation from which all other special education are built:
Positif (Positive)
Penghibur (Entertainer)
Pemudah Cara (Facilitator)
Penyayang (Loving)
Penyabar (Patient)
Basically, special education teachers need to be more interactive and more involved with the students so that they would feel included in the classroom with the others.
Sources: TikTok Azura Yusop.
(Video) Adele Releases 'Easy On Me' After Almost 6 Years, Pours Her Heart Out In It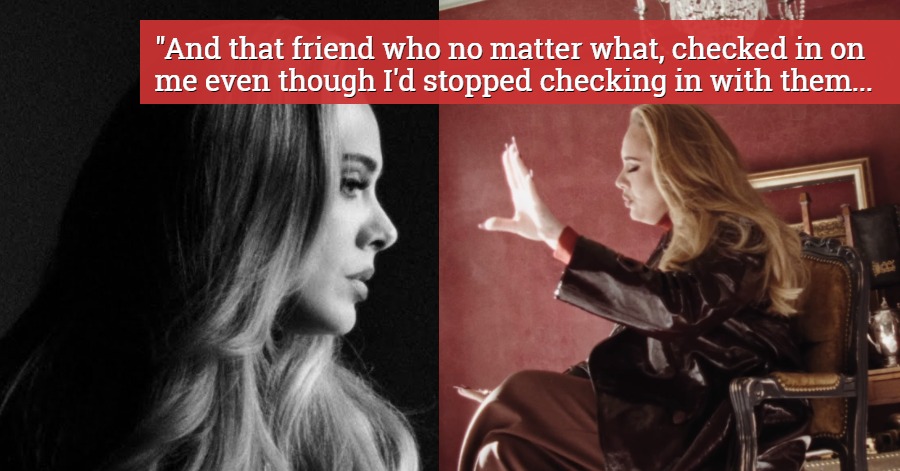 Almost six years after the release of her own last studio album called '25', the British singer-songwriter has dropped new music, 'Easy on Me' along with an accompanying music video. In the song, the first single from her upcoming album '30', Adele croons about the passage of time and also feeling stuck in a relationship over gentle piano melody.
After listening to the particular song, it really sounds divine and would give you the sensational feeling of listening to Adele's songs. She really never lost any bit of her amazing talents in making great songs even after a long year of not producing any music. The music video that also got released on the same day with the song, which starts off in such black-and-white view, also starts at the same location Adele used in her own video for the 2015 hit single 'Hello'.
Since her own last studio album dropped in the year 2015, Adele married and also divorced Simon Konecki. In her statement, she referred to her album as the 'friend' who got her through the most turbulent period of her own life. She even stated, "And then that friend who no matter what, checked in on me even though I'd stopped checking in with them because I'd become so consumed with my own grief. I've painstakingly rebuilt my house and my heart since then and this album narrates it".
The new song called 'Easy on Me' comes a day after Adele announced about it on social media she's ready to finally release '30' on 19th November. In the announcement, she said she started work on the album nearly three years ago.
Sources: YouTube Adele, Billboard.
(Video) Cute Furry 'Burglar' Got Caught Red-Handed, Makes Netizens Laugh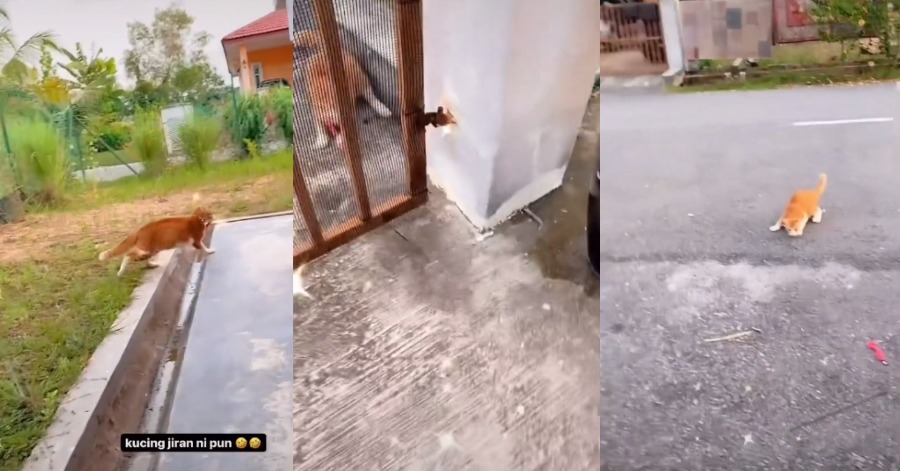 Living in a particular neighborhood that chooses a cat as a pet can bring such mixed emotions for everyone who lives there. Some people could get annoyed by it but most of the people would usually be entertained and also feel that it is actually funny and stress-relieving to see adorable cats once in a while outside of their houses. Cats are always cute.
Other than having an attitude that can make us feel in love with them, pet cats also would have some mischievous attitude sometimes. Their mischievous attitude would really show when they wanted to have some fun time with their owner or even with someone that they feel close to. That is exactly what happened in this viral TikTok video.
@ikasahidaOyen buat hal 🤣 Kucing jiran ni nakal betul la 🤣 nasib comel . and benda tu jiran pun dah pulangkan dah 🤣 hahahaha
According to the video, it can be seen that a pet cat has stolen something from the neighbour's house and it got caught red-handed by the neighbour. The cat then quickly ran away to its house with the stolen item even though the owner try to catch the cat and stop it from taking the item away. The neighbour can be heard laughing while catching the pet cat of her neighbour as it is kind of funny to see the cat behaves that way. The cat then manages to run home.
In the comments section, the TikToker already explained that her neighbour knows about it and the item has already been returned to the owner. A lot of netizens find the video really entertaining and they also think that the cat is cute.
Sources: TikTok Atyka_.