(Video) Once A Popular Attraction, Here The Latest Look of I-City In Shah Alam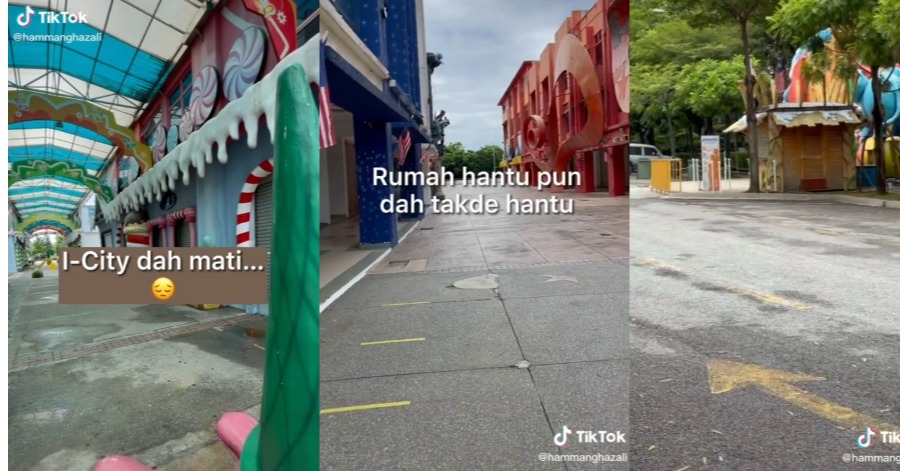 The recreational place mentioned would be none other than the I-City. This particular place called i-City is a 72 acres ICT-based urban development beside the Federal Highway in Section 7, Shah Alam. It is designed as a fully integrated intelligent city comprising corporate, leisure, and also residential components such as a regional shopping mall, office towers, Cybercentre office suites, beautiful hotels, apartments, data centers, and also an amazing innovation center.
As we all know in Malaysia, the COVID-19 pandemic really hits badly for a lot of businesses and also all the economic activities. i-City would be one of the places that also got affected. According to a posted video on the TikTok app that went viral, i-City that used to be one of the best recreational places in Malaysia is now looking dead and also not functioning because the particular place has indeed been close for a very long time already.
According to the video that stated, i-City is already looked like a dead city nowadays. A lot of attraction places there are empty and do not look attractive at all. Despite all the closures of the stores there, all of the toys and also items for sale are still located in the stores. i-City definitely does not look as welcoming as it used to be before for people.
Looking at the comments section, many people are also saddened by what happened towards i-City in Shah Alam.
Hopefully, this i-City recreational place located in Shah Alam could be opened once again after MCO has been lifted up all over Malaysia. By doing that, many people would definitely visit this particular place again and i-City could be able to reach popularity and gain mass visitors to try all the amazing and interesting games and interactive displays like the old days again. This is because, it is such loss to see a place that once popular like this to be closed forever.
Sources: TikTok Hamman Ghazali.
(Video) Meet Frank Fiegel, A True Inspiration For 'Popeye The Sailorman'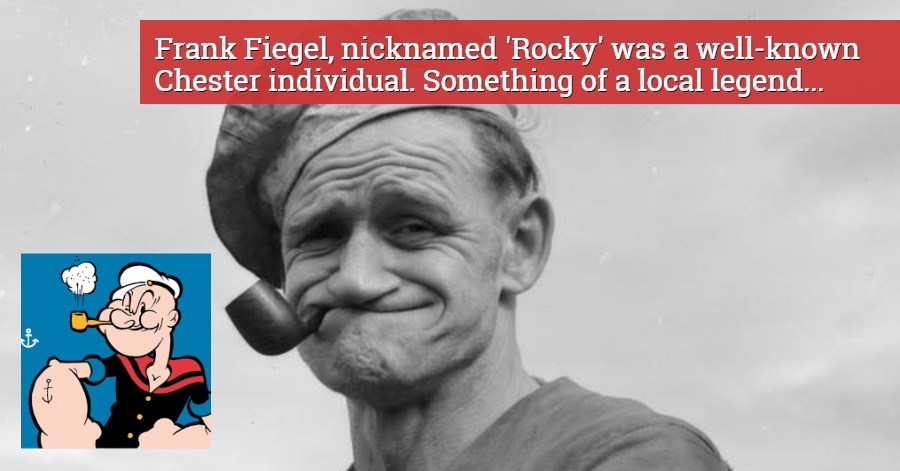 Frank Fiegel was actually a real-life person from E. C. Segar's hometown of Chester, Illinois who like J. William Schuchert and also Dora Paskel inspired a Thimble Theatre character. In this case, it's 'Popeye The Sailorman'.
Frank Fiegel, nicknamed 'Rocky' was a well-known Chester individual. Something of a local legend, he supposedly had an inordinate strength and often participated in fights. Like Popeye, he smoked a pipe and was toothless. He is said to have been kind to children as well. Since the year of 1996, his gravestone bears an engraving of Popeye's face.
Frank Fiegel was a one-eyed, pipe-smoking brawler who never turned down a fight. Frank Fiegel was more likely to down a few bourbons instead of a can of spinach to get his super fighting prowess, but the rest of his caricature fit the character 'Popeye The Sailorman'. He had the same jutting chin, built frame, and trademark pipe as his cartoon.
Kids were rather scared of Olive Oyl's real-world inspiration. Wimpy's rotund figure was based on Popeye creator E.C. Segar's old boss at the local theater. When Segar wasn't lighting lamps, he was sent out to pick up burgers for the owner. Popeye's real-life inspiration is sometimes attributed to a photo of an old sailor who really does resemble Popeye the Sailor Man, but this is just internet folklore. This is so amazing to know for many people worldwide.
Frank Fiegel was actually a bartender and not any kind of sailor, but he did love the kids around Chester, and they used to love to play pranks on the old barfly. Fiegel would impress them with his feats of strength as well as his telltale corncob pipe, something young Segar would never forget. 'Popeye' was an homage to an unforgettable man who lived to know his image was soon in 500 newspapers nationwide, the symbol of sticking up for the little guy.
Sources: YouTube Rare Media, Snopes.
(Video) See You Space Cowboy, A Stylish Look of 'Cowboy Bebop' Netflix's Teaser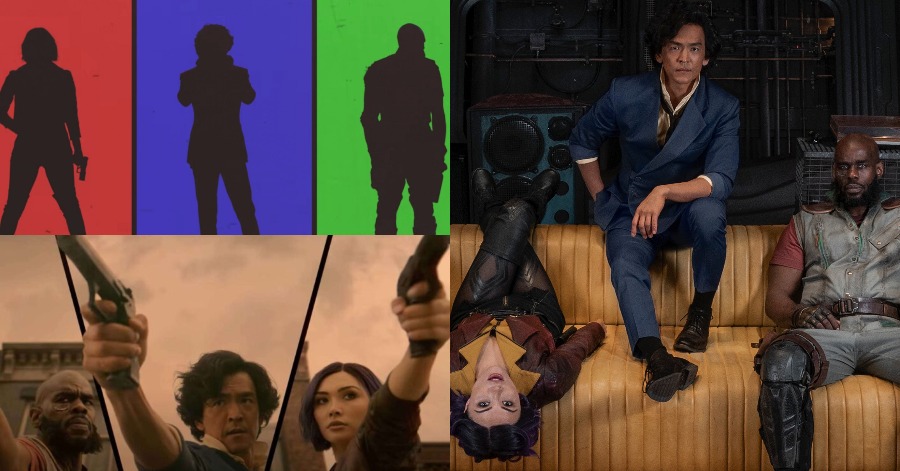 Netflix is the current go-to platform for a feel-good choice of entertainment. The world's most popular streaming entertainment service has more than 209 million paid users in more than 190 countries watching TV shows, documentaries, and feature films in a wide range of genres and languages. With that said, a new live-action series is about to jump in soon!
The original "Cowboy Bebop," which aired from 1998 to 1999 and consisted of 26 episodes, is widely regarded as one of the best anime series of all time and was instrumental in popularizing the genre in the United States. Netflix is hedging its bets that its subscribers will enjoy the streaming service's new series, despite the fact that live-action adaptations of beloved anime IPs have a shaky track record.
The latest teaser for the show, titled "Cowboy Bebop: The Lost Session," isn't actually made up of footage from the show, but it does show off the key trio of Spike Spiegel (John Cho), Jet Black (Mustafa Shakir), and Faye Valentine (Daniella Pineda) in action as they hunt down a bounty, get some noodles and fight through an army of thugs, similar to previous teasers for the show.
It's a pretty entertaining teaser, shot with energetic, color-coded shifting frames that bounce back and forth between Spike, Jet, and Faye as they fight and brawl. It's always more difficult to translate anime to live-action, but maybe the actual show will have the same vigor when it premieres on Netflix next month.
Here's what to anticipate:
1. When Will Netflix's "Cowboy Bebop" Premiere?
The premiere date for the live-action "Cowboy Bebop" has been set for November 19. There will be ten episodes in the first season. All episodes of the series will be available at the same time, like with most Netflix releases. The series' development was first reported in 2017, and Netflix stated in 2018 that it would release the show on its streaming service.
2. Is it a remake of the anime?
The Netflix program would be an "extension to the canon," rather than a shot-for-shot recreation of the original series, according to series showrunner André Nemec.
'Cowboy Bebop' is an action-packed space Western about three bounty hunters, dubbed 'cowboys,' who are all seeking to outrun the past, according to the Netflix synopsis. Spike Spiegel (John Cho), Jet Black (Mustafa Shakir), and Faye Valentine (Daniella Pineda) create a scrappy, sarcastic team eager to hunt down the solar system's most dangerous criminals – for the right pay. However, they can only kick and quip their way out of so many scrapes until their pasts catch up with them."
3. Creator and star of the series 
André Nemec is the showrunner and executive producer, alongside Midnight Radio's Jeff Pinkner, Josh Appelbaum, and Scott Rosenberg; Tomorrow Studios' Marty Adelstein and Becky Clements; Sunrise Inc.'s Makoto Asanuma, Shin Sasaki, and Masayuki Ozaki; and Tim Coddington, Tetsu Fujimura, Michael Katleman, Matthew Weinberg, and Christopher Yost.
Spike Spiegal will be played by John Cho, Jet Black will be played by Mustafa Shakir, Faye Valentine will be played by Daniella Pineda, Julia will be played by Elena Satine, and Vicious will be played by Alex Hassell.
4. The real star…
Let me introduce you to Harry. Ein is played by Harry and is a canine. Ein is certainly a wonderful dog, as you can see from this official Netflix press photo. Ein was known as a "data dog" in the original series, which meant that his mind had been altered in a laboratory, granting him heightened intellect, before joining the Bebop crew.
5. Trailer
Though the official trailer for "Cowboy Bebop" has yet to be released, Netflix did release the series' opening credits sequence during a recent fan event. The credits incorporate "Tank!," the series' classic opening music, and are a throwback to the original anime's credits. Many of the action scenes in the opening credits of the live-action series are recreations of scenes from the anime.
Sources: Netflix, The Verge, Indie Wire, TV Line
(Video) Gruesome Incident In Malaysia, The Cold-Blooded 'Batang Kali Massacre'
The Batang Kali massacre was actually the killing of 24 unarmed villagers by the cold-blooded British troops of the Scots Guards on the 12th of December 1948 during the Malayan Emergency. The horrendous incident had occurred during counter-insurgency operations against Malay and also Chinese communists in Malaya and the colony of the British Crown. Described 'Britain's My Lai' in Christopher Hale's Massacre in Malaya that exposed Britain's My Lai.
Despite several investigations by the British government since the 1950s and a re-examination of the evidence by the Royal Malaysia Police between 1993 and 1997, no charges were brought against any of the alleged perpetrators. The British troops rounded up the civilians at Sungai Rimoh near Batang Kali. The men were separated from the women and children for interrogation. A total of 24 unarmed men from the village were killed by automatic weapons fire.
After World War II, the British returned to Malaya to recover control from Japanese military forces. During the war, the British government had supported the guerrillas who continued to fight against the Japanese forces. However, in August 1945, many resistance units did not completely disband. The groups instead became the foundation for the independence movement against British rule in Malaya. Some guerrillas turned from agitation to communism and began targeting British commercial interests in the colony by attacking rubber plantations and tin mines.
Escalating violence and the assassinations of several prominent British landowners led colonial authorities in Malaya to declare an "Emergency". That gave the Royal Malaysia Police and government greater powers and flexibility in combating the insurgents. Although the British had extensive experience in jungle warfare, most recently in the Burma Campaign during World War II, military leaders had not formalized their experience into a specific jungle warfare curriculum.
Michael Gilbert, a member of the Suffolk Regiment, said that his training "Was teaching you how to march, how to handle a rifle, and how to behave in a soldierly manner". Raymond Burdett, another member of the Suffolk Regiment, reflected on his experience and said that the trainers sought "to get us to follow instructions, not to question commands". Basic training for the troops focused on infantry skills, not their ability to judge the appropriateness of orders in the context of international law.
Sources: YouTube YXC Productions, The Guardian.