(Video) The Bizarre Case of Demon Midwife From Hell!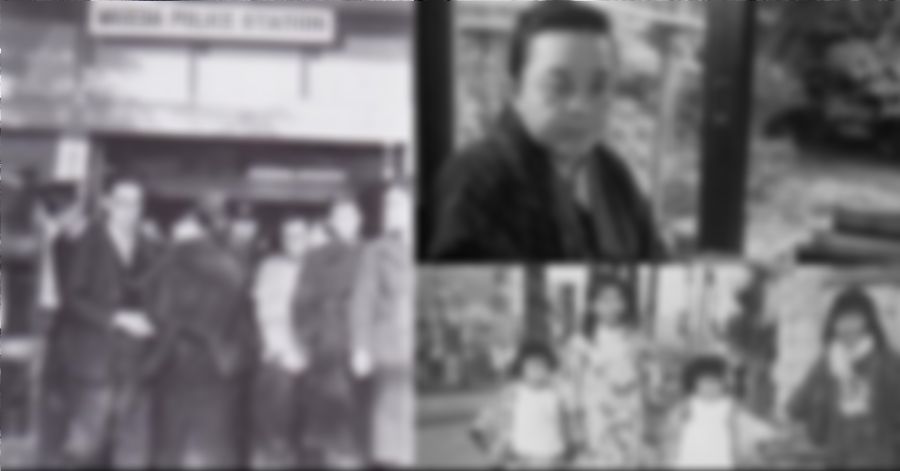 Miyuki Ishikawa was a Japanese midwife and serial killer who is believed to have murdered many infants with the aid of several accomplices throughout the 1940s. It is estimated that her victims numbered in general estimation of 103. When she was finally apprehended, the Tokyo High Court's four-year sentence she received was remarkably light considering that Miyuki's actions resulted in a death toll so high that it remains unrivaled by any other serial killer in Japan, or any female serial killer worldwide.
On January 12, 1948, two police officers from the Waseda precinct in Tokyo accidentally came upon the remains of five infants. While that shocking find was clearly suspect, it was affirmed by an autopsy that showed the infants' deaths were not natural. An investigation led to the arrest of one Miyuki Ishikawa, two conspirators, and the reveal of a morbid practice that included the death of over one hundred infants.
Much of Miyuki's early life is unknown. Born in 1897 in the southern Japanese town of Kunitomi, she attended and graduated from the University of Tokyo, later marrying Takeshi Ishikawa. Miyuki's career led to her being a midwife at the Kotobuki maternity hospital and then becoming its director.
As abortion wasn't legal in Japan during this time, many couples were having children they were not able to financially take care of. Miyuki saw this, and also knew that charitable resources were sparse. Through cold calculation, she decided it would be best if the children were killed.
If the act of killing the defenseless wasn't repulsive enough, Miyuki then enlisted her husband and a doctor to take advantage of the situation. Dr. Shiro Nakayama drew up false death certificates for the infants that were killed, and Miyuki's husband went around asking the parents for large sums of money, telling them that it would be cheaper to pay them instead of raising the child.
During the trial, Miyuki argued that the parents who deserted the children were responsible for their deaths. This defense received support from a large section of the public, a fact that was reflected in Japanese law, which gave infants almost no rights. Consequently, Miyuki was sentenced to eight years of prison. For their part, Miyuki's husband and Dr. Nakayama received only four years imprisonment. Miyuki and her husband even managed to halve their sentences through an appeal.
Sources: TikTok JustMCase, History Of Yesterday.
Book Review: Perfect For Teachers, 'Chicken Soup For The Teacher's Soul' Book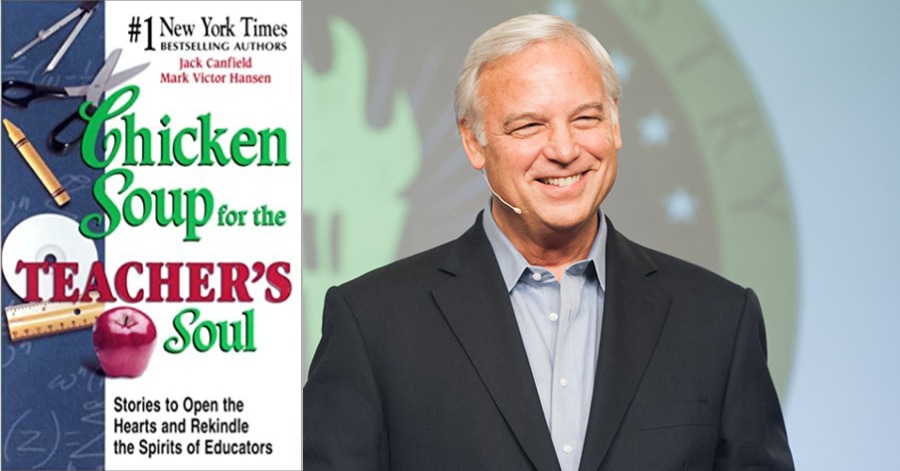 As a teacher, teaching is an important and rewarding career, but it can also be draining and exhausting. Teaching is arguably harder now than ever before for many reasons, including student behavior, rapidly changing technology, and low pay. That is why teachers from all over the world needed some pick-me-up stories that they can read to help.
In this book, it states that most people recall a teacher or two who had a significant impact on their future. In fact, outside the family unit, teachers have more influence on our lives than anyone else. Good teachers help students believe in themselves with a glimpse of what they might become. They go the extra mile to make learning fun and meaningful, they inspire students to dream and broaden their horizons. Teachers have the power to change lives.
Reading this particular book, readers will surely laugh and also cry along with these stories from educators of all ages. Other than that, the book talks about the kids who affected them most deeply, their personal ups and downs as teachers, their funniest moments, their most heartwarming experiences, and lots of great tips for the classroom.
The stories included are touching, fun, and very relatable. This book makes a great gift for any teacher who likes to read. It may also be a good read for parents to get an inside look at the life in the day of teachers. This book is so inspirational. The stories in the book really help the readers to be able to feel rejuvenated again and remind them why then become a teacher. It is such a good book to have around for those days that you need that little reminder.
Sources: Chicken Soup.
Book Review: 'Ikigai' And Here Are Reasons Why You Should Read It!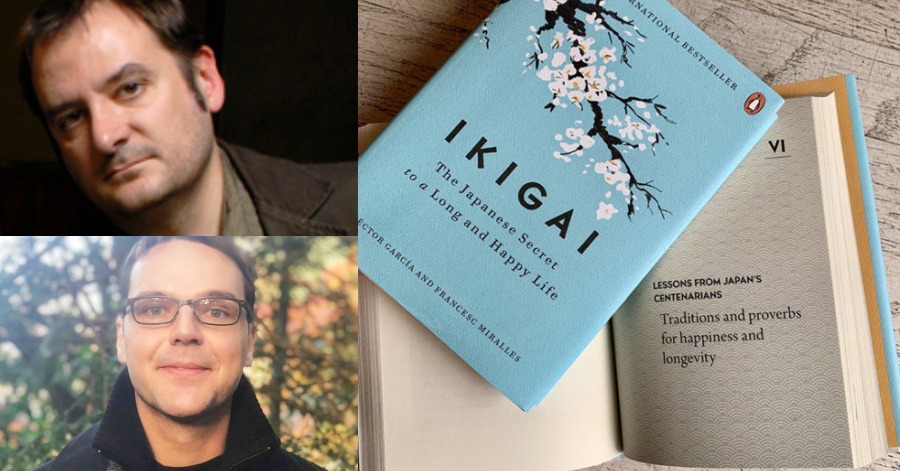 Many of us tend to believe that if we earn a lot or if we owned something, we'll be happier. Our minds are always so focused on materialistic things. I'm not saying that's wrong but there's more to happiness than just wealth, success, or possession.
From many views of culture, there is one belief that stands out. Ikigai (pronounced ee-key-guy) is a lovely Japanese idea that roughly translates to "cause for being." It's a combination of two Japanese words: iki, which means "life," and kai, which means "impact, result, merit, or profit." "A purpose to live," says the combination.
Speaking of Ikigai, here's one book I came across and it's worth the read. Ikigai: The Japanese Secret to a Long and Happy Life is a moving and well-researched story of the inspiring lives of Japanese supercentenarians (those who have lived over the age of 110) from Okinawa, the world's longest-living society.
The book takes you through Okinawan lives, mindsets, attitudes, diets, and routines, chapter by chapter, urging you to find your own ikigai. Although this is an interpretation, as the term literally means lifetime and everyday life in Japanese, it might be interpreted as one's reason for being.
Authors
Ikigai: The Japanese Secret to a Long and Happy Life is written by Hector Garcia and Francesc Miralles.
Hector Gracia, a Spaniard by birth, is a writer and aspiring philosopher. He has lived in Japan for the past 18 years. Before relocating to Japan, he worked as a software engineer in Switzerland. Ikigai, A Geek in Japan, and Ichigo Ichie are two of his most well-known works.
Francesc Miralles, an award-winning author of fiction, self-help, and inspirational books, was born in Spain as well. He majored in journalism and minored in English literature and German. He's worked as an editor, translator, ghostwriter, and musician, among other things. His books Ikigai and Love in Lowercase are well-known.
Not convinced yet, here's 5 reason why you should be reading this book.
1. It gives you a sense of purpose
Finding one's most immediate purpose at the time is one of the first tasks Miralles and Garcia encourage their readers to do. It could be something as huge as getting a better job or trying to buy a house, or something as simple as mastering a new recipe or passing an exam. Our goals, no matter how big or small, motivate us to keep going, and we often overlook the simpler ones.
However, for our physical and emotional well-being, rising up earlier or studying more is just as essential as long-term ambitions like starting a business. When the book urged me to take a moment to become conscious of my most modest aims, I felt as though even my smallest activities were contributing to my ultimate goal of living a longer, happier life.
2. Encourage reflection
We often miss witnessing some of the most crucial events in our life because we are rushed, preoccupied, and always busy. Although Ikigai does not instruct its readers to start expressing appreciation or writing down their accomplishments, it does encourage them to be mindful throughout.
The book urges you to think about your favorite pastimes, your happiest memories, the present moment, and what it looks like – because we rarely notice what is going on in the present because we are so preoccupied with worry about the future. Taking the time to reflect on where I was in life and how I'd arrived there was a watershed moment for me, especially in terms of my mental health, and it made everything seem more relevant.
3. Shows happiness lies in simplicity
The old Japanese population with whom the authors spent time conducting research for their book all live basic, plain lives that may appear dull or futile to our Western, social media-imposed standards. Living luxurious life or having great wealth and possession isn't the only source of happiness. Happiness can always come from even the simplest form.
4. Intuition approach to health
Surprisingly, running till your lungs burn, calculating calories, and taking endless supplements are not part of the Okinawan way of life. They exercise, but rather than undergoing intensive training, they focus on moving their bodies. They are active, but through community service, dancing, and gardening, and they eat healthily, but not restrictively. This is one of the best Ikigai takeouts. It makes you want to do something, but only if your intuition tells you to.
5. Helps regain positivity
It is difficult to stay positive always. We have tonnes of problems surrounding us and all we do is end up whining or sulking about it. And sometimes, we just others that we are happy but fail to realize whether we are actually happy.
This book is responsible for my renewed optimism. As a result, I'm back to being myself. It motivates you, makes you feel at ease with yourself and your life, helps you let go of comparisons and unreasonable expectations, and helps you focus on your will to live and your peace of mind.
This book will provide you the life-changing tools to uncover your personal ikigai. It is both inspiring and soothing. It will teach you how to let go of urgency, discover your purpose, build friendships, and pursue your hobbies.
Ikigai is very much recommended for those who are dissatisfied by their employment, stressed and busy at work and don't have time to live their lives, or who don't have a purpose in life and feel lost, or who are disheartened by failures. Not only that, This book can also help people who live unhealthy lifestyles, such as those who eat junk food, don't exercise, drink and smoke, and so on. Ikigai can teach anyone the value of living a life with a purpose. Anyone who wishes to live a long, happy, and purposeful life should read this book.
Sources: Expords, Goodreads, Books Are Our Superpower
Halal Or Not? This Is What You Need To Know About 'Royce' Chocolate'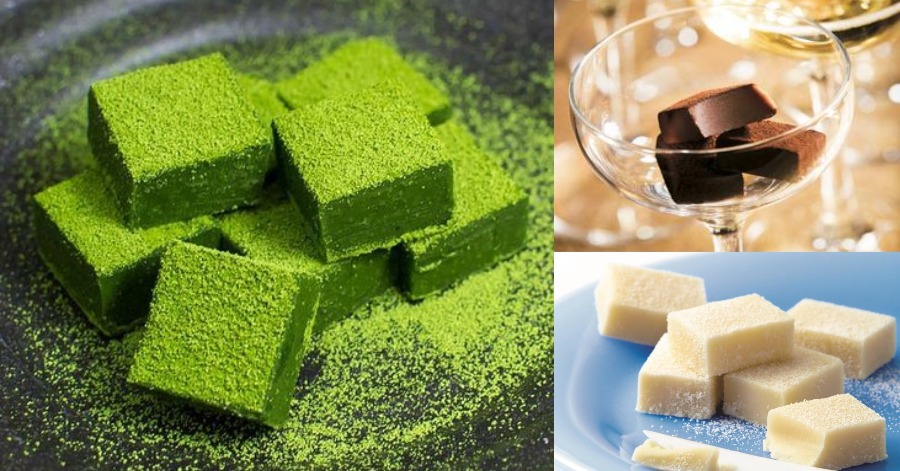 Royce' actually comes from Hokkaido and is the most active brand in making the currently famous nama chocolate. One of the main ingredients in its products is fresh cream from local sources. It prepares many types of aromatic, smooth, and melt-in-your-mouth chocolate by mixing cacao with fresh cream, tea, and unfortunately types of alcohol.
According to the particular Royce' Chocolate Malaysia webpage, Royce' chocolates indeed are not certified Halal as some of their chocolates contain liquor. However, the majority of their chocolate selection is entirely liquor-free and gelatin-free, made from plant-based ingredients. For Muslims out there, make sure you read the label before buying.
If you wanted to buy some of these, the selections for Royce' chocolates that are completely liquor-free are:
1) Nama Mild Cacao
2) Nama Ecuador Sweet
3) Nama Ghana Bitter
4) Nama Mild White
Only a few Royce' Chocolates contain liquor and Muslims should take note of them so that they would not accidentally buy them, namely Nama Chocolate Champagne Pierre Mignon, Nama Chocolate Bitter, Nama Chocolate Au Lait, Nama Chocolate Matcha, and Bar Chocolate Rum and Raisin.
Sources: Royce' Chocolate Malaysia.